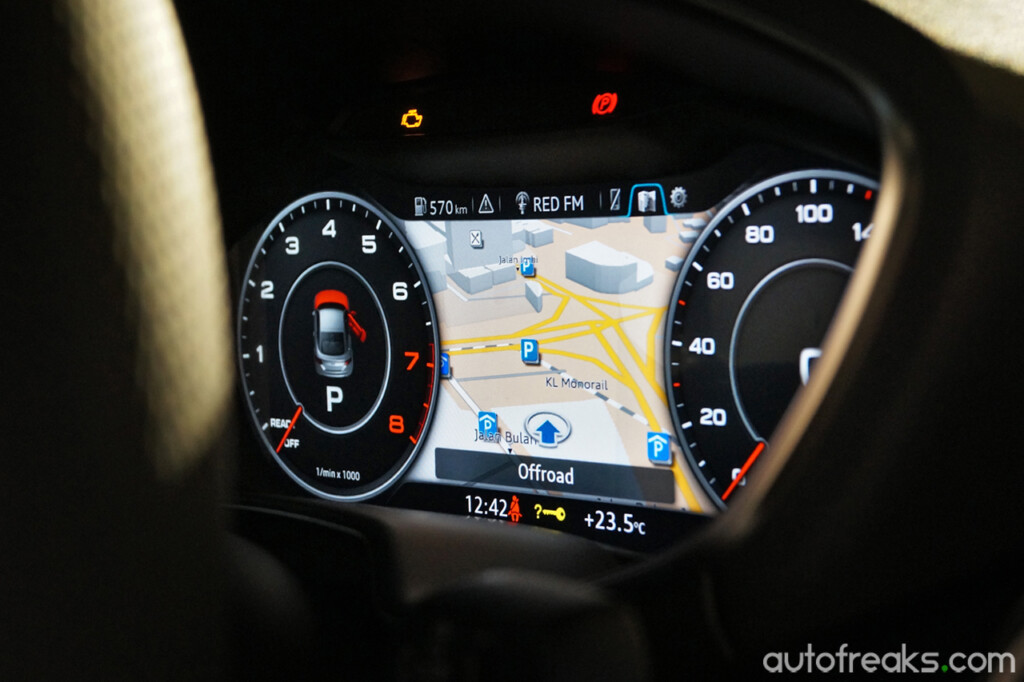 ADVERTISEMENT
The Audi A3 is set to receive its first facelift for the current generation next year, and with it it will also reportedly get its very own all-digital Virtual Cockpit instrument display as seen in the recently unveiled Audi TT.
Unfortunately, this digital gauge cluster won't be standard, but rather offered as an option to make the car feel even more premium, just like all other new models bar the R8 and the TT which does get it as standard.
Starting next year, buyers can have this new tech fitted as an option in the facelifted A3 and will cost approximately €400 (est RM1690).
Aside from the introduction for the post-facelift A3 range, the next models to gain the digital cluster will be the new A4, Q5 and A5.
This wicked 12.3-inch TFT fully digital instrument cluster looks really cool in real life so stay tuned for our full test drive review of the third-gen Audi TT to have a closer look at this new technology!
Source: Carscoop