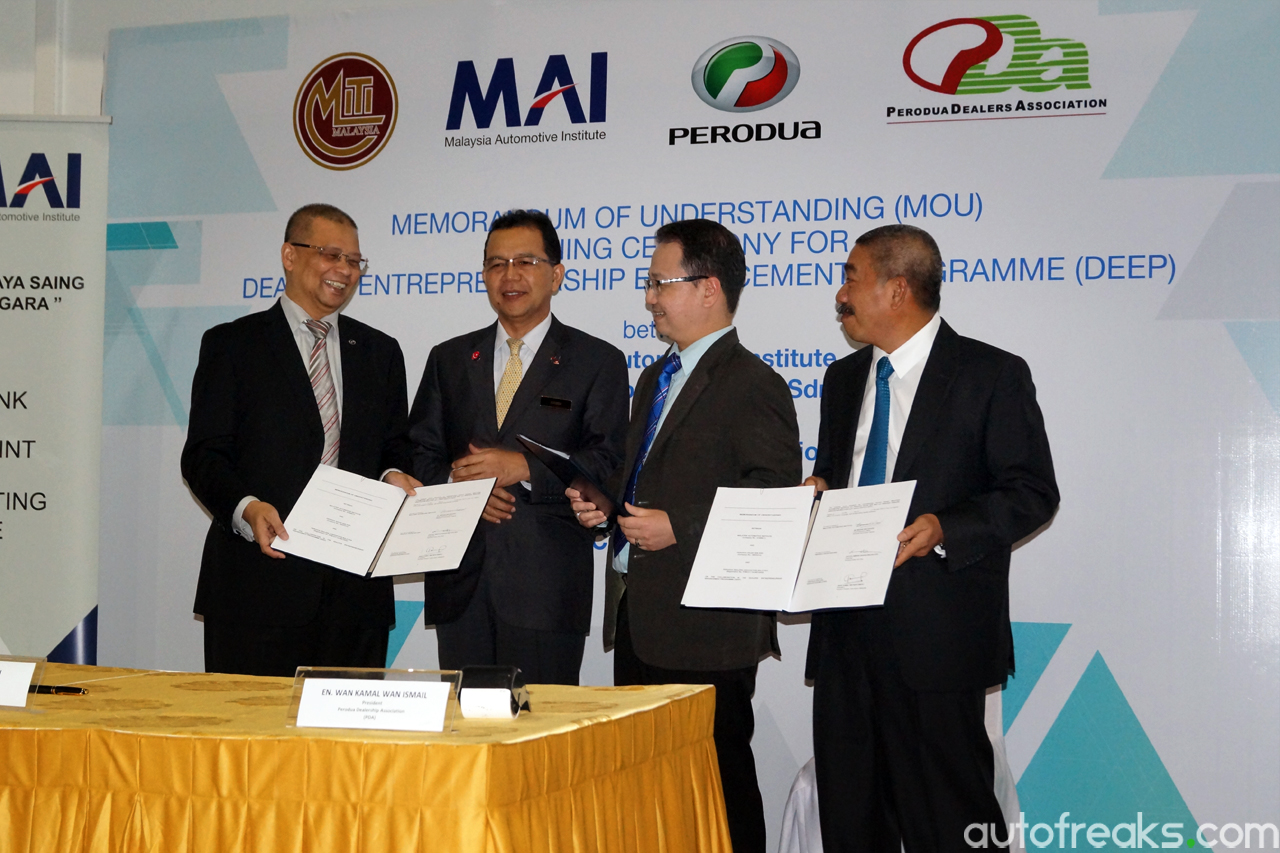 Perodua and the Malaysia Automotive Institute (MAI) will be working together to improve the competitiveness of local car dealers by creating a development programme which is targeted at medium-sized dealers. 
ADVERTISEMENT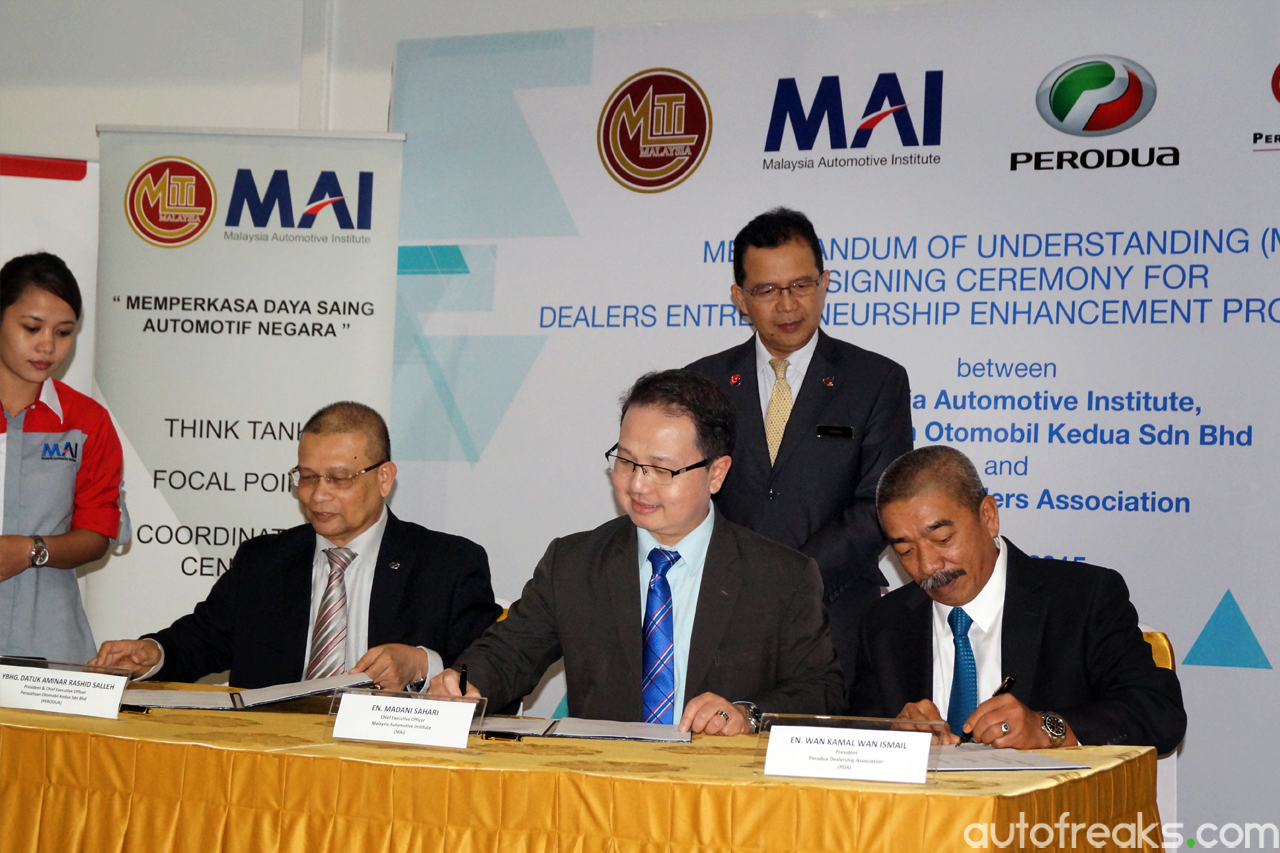 Called Dealer Entrepreneurship Enhancement Programme (DEEP), the programme is aimed to give local businesses the capabilities they need to enhance their professionalism in human capital development while improving their business know-how.
Present at the event was MAI CEO Encik Madani Sahari, YB Ir Haji Hamim Samuri, Deputy Minister of International Trade and Industry, YBhg Datuk Aminar Rashid Salleh, President and CEO of Perodua and Encik Wan Kamal Wan Ismail, President of the Perodua Dealer Association.
MAI CEO Encik Madani Sahari said, "We partner with Perodua on this first-of-its kind programme because we believe that its (Perodua) sales and service dealers are at the stage where they are ready to take the next step in being in the big leagues. Together with Perodua, we are targeting to enhance more than 100 Perodua dealers within 5 years."
"DEEP is part of Perodua's on-going efforts to strengthen the local automotive ecosystem. We believe in growing with our partners and therefore will be in a better position to compete in this very competitive business," said Datuk Aminar Rashid Salleh.
At the moment, DEEP is opened to all medium-sized sales and service dealers with at least 84 vehicle sales per month. The business must be run by the owners and the owner must have a high level of proficiency in operating the business.
As for those in the service line, participants have to achieve vehicle intake targets, parts sales and customer satisfaction index targets. Courses will be conducted by the DEEP initiative to enhance business proficiency even further in order to maximize business opportunities. Perodua and MAI will be co-funding the DEEP initiative.