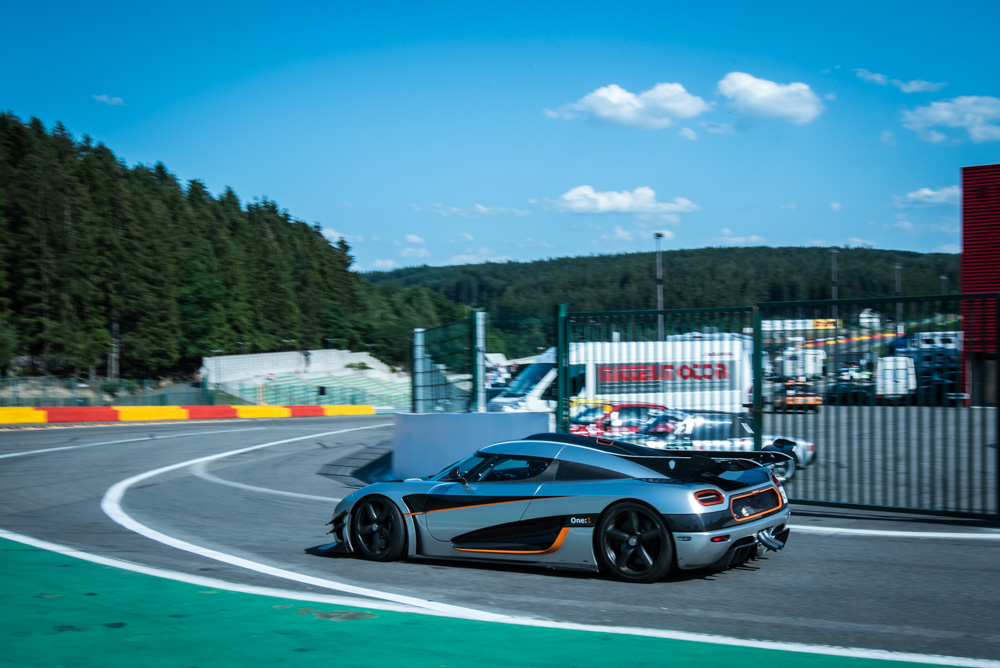 ADVERTISEMENT
While the Nurburgring decided to ban any automakers from attempting and publishing timed laps on the infamous "Green Hell", Swedish automaker, Koenigsegg turned their attention to another big cradle of motorsport; Spa-Francorchamps.
Armed with the outrageously powerful One:1 "megacar", Koenigsegg managed to set a new lap record for production cars. So how long does it take for this V8 supercharged, lightweight, 1,341hp machine to complete the lap? a time of 2:32.14!
Remarkable as it may sound, last month Koenigsegg recorded a 2:33.26 lap, which beat all previous known laps for a road legal production car at the Spa by nearly 5 seconds. A record previously held by the McLaren P1. So it seems that the One:1 is 5 seconds faster than the British supercar!
What's even more outstanding is that Koenigsegg came back and managed to take down their own record by almost a second, in a practice lap, using the same Michelin tyres they use on the car when they deliver it to their customers. Still, the Swedes reckon they could have done better, but the supercar exceeded the 103Db noise limit imposed on the second day of testing and it was banned from doing a proper record run.
Want to know more about their latest attempt? You can read all about it in their blog here. And check out the video below!