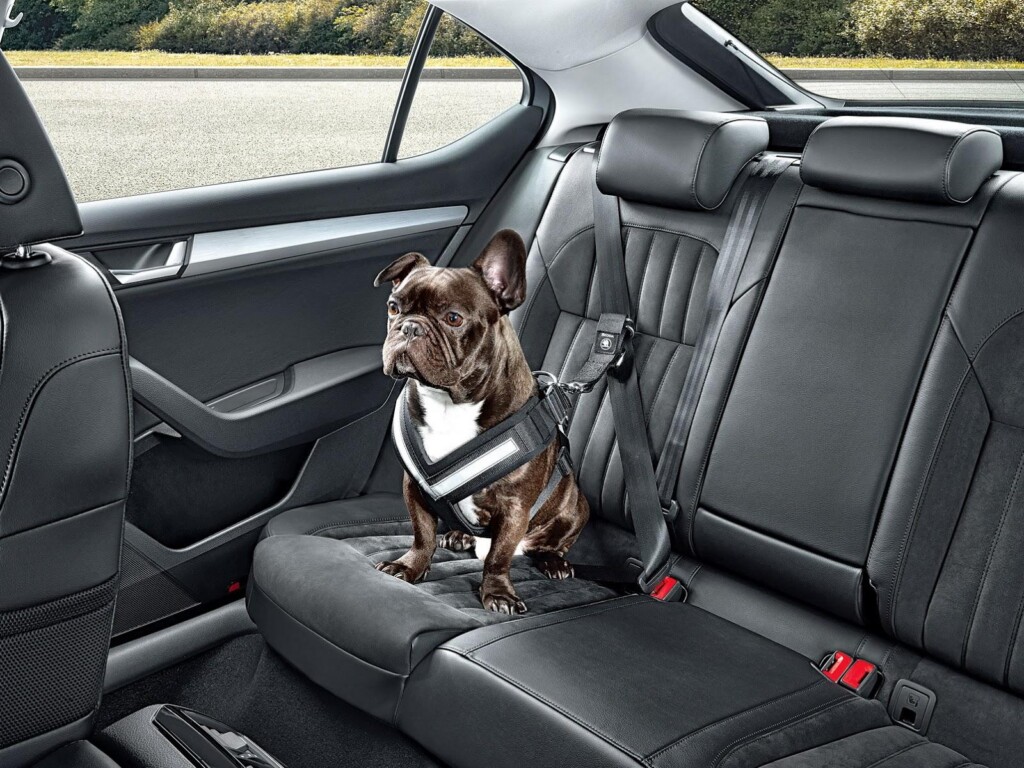 ADVERTISEMENT
Unlike Malaysia, in  Europe or other western countries, dogs have access to most public places like shopping malls, restaurants, airports, and parks, so owners are more likely to bring their four-pawed companions when travelling on a holiday or during other outdoor activities.
Czech automaker, Škoda has come out with great solution to ensure that your furry family-member can also stay safe on the road when travelling in a car, with a series of genuine accessories for its model lineup that includes everything from seatbelts to pet barriers.
While a specially designed doggie seatbelt secures your pet in the case of an accident, Škoda's practical backseat protection will ensure that the upholstery stays clean. According to Škoda, the protector is large enough to cover the entire backseat and stop hair and dirt from getting on the seats or floor. The solid material of the cover is water-resistant and easily washable. The non-slip surface also increases safety for the animal while the car is moving. The cover is easily fixed in place using hooks and fasteners attached to the front and rear headrests.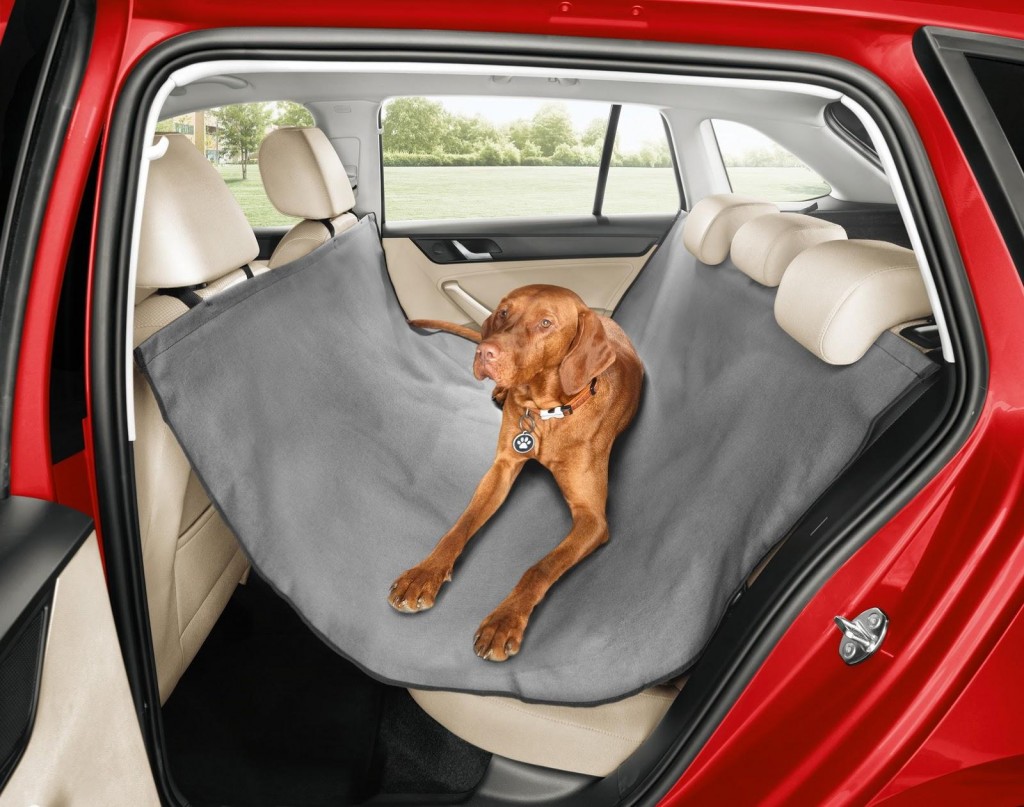 Apart from that,  Škoda introduced a trunk grille of the luggage compartment that enables your pet to sit safely in the boot section. This accessory effectively divides the boot into two sections, with the dog in one area and your suitcases and other items in the other. This is both a practical and safe solution to prevents the dog from climbing over onto the backseat from the boot.
To keep the boot as clean as possible, even when your companions have been playing outdoors, all Škoda models are available with tailor-fitted protective mats and inserts.  The Rubber boot mats are moulded exactly to the shape of the boot-floor and does not have to be specially secured. This mat can easily be removed and cleaned whenever necessary.
The Škoda Rapid, Rapid Spaceback, Yeti, Octavia and Octavia Estate come with a double-sided floor covering for the boot on request. One side is covered with carpet, the other side with a dirt and water-repellent material. When travelling with a friend with mucky paws, simply flip it over onto the easy-clean side. Hey, how cool is that?