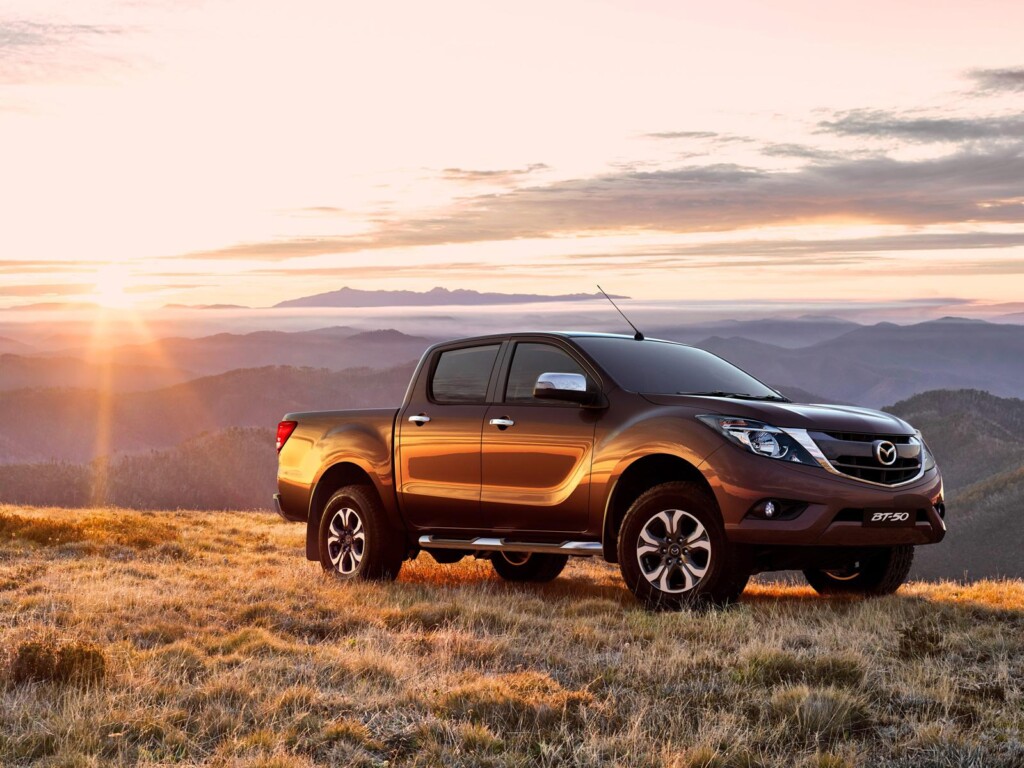 ADVERTISEMENT
Following last month's leaked photo, Mazda has officially unveiled the refreshed BT-50 utility truck.
According to Mazda, the production of the refreshed Mazda BT-50 has commenced at the company's manufacturing plant in Thailand which together with Australia will be the first two countries to get the pickup truck beginning the second half of 2015, before availability will expanded to other markets.
As mentioned in our earlier post, the new BT-50 maintains the versatile practicality and driving performance of the current model but the design has been given some minor update to give it a sportier and more powerful presence than ever before.
The new styling incorporates a newly designed front face, rear combination lamps and aluminium wheels. In addition, the interior has also been refined to give a higher-quality feel, and for the first time a rear-view camera has been added to the list of safety equipment available on the BT-50.
In the powertrain department, do expect to find the 4-cylinder 2.2-litre turbodiesel rated at 160PS and 385Nm of torque along with a 3.2-litre engine churning out 200 PS and 470Nm torque as in the recently facelifted Ford Ranger upon which is based.