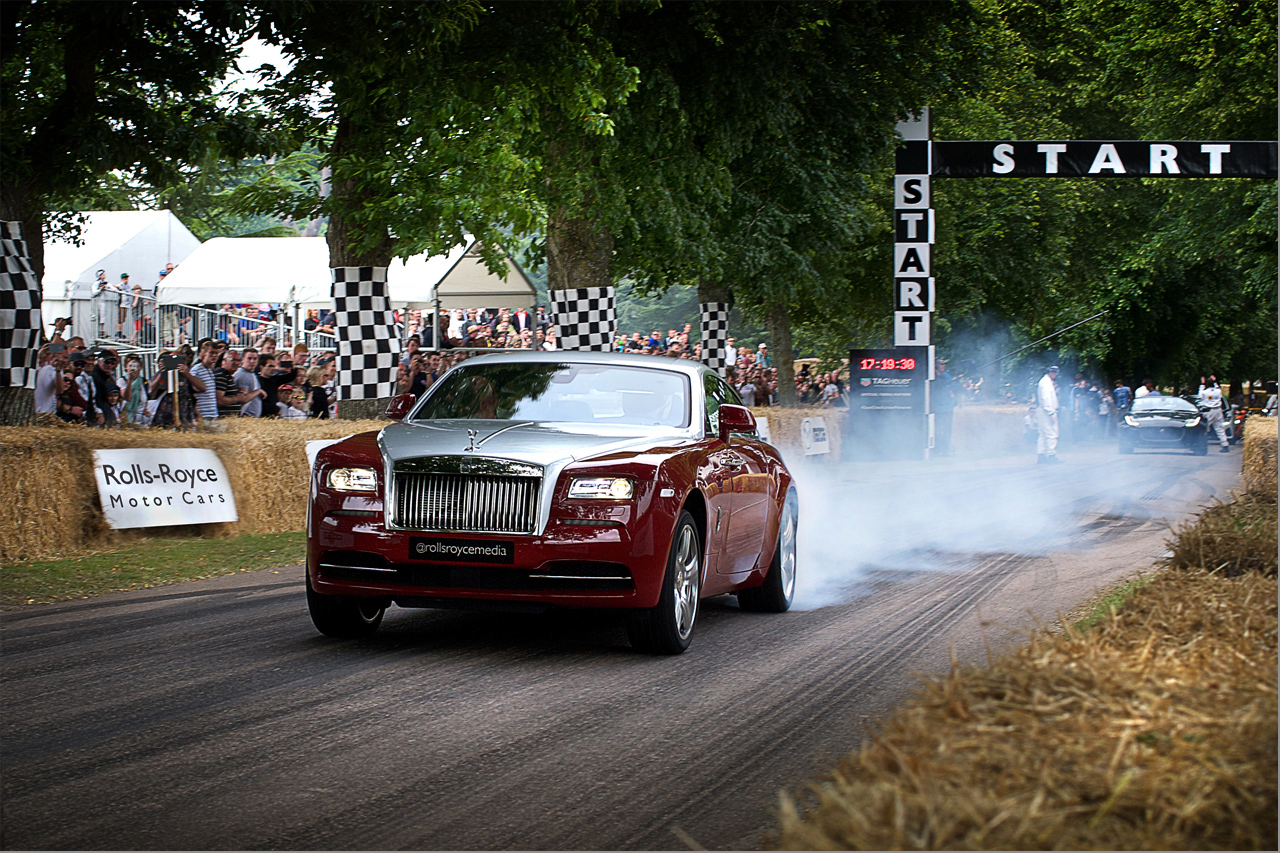 ADVERTISEMENT
No one would have expected a Rolls-Royce to conquer the famous Hillclimb at the Goodwood Festival of Speed, but that's what Joerg Weidinger did in a Rolls-Royce Wraith.
For a fleeting moment, it was pure silence at the super-car paddock at the Goodwood Festival of Speed last Sunday as a Joerg Weidinger drove the Rolls-Royce Wraith and settled into its starting position at famous Hillclimb.
Joerg Weidinger summoned all 624 bhp to effortlessly urge the most powerful Rolls‑Royce in history up the famous course. Joerg piloted the Wraith to speeds in excess of 140 mph, maintaining staggering pace and poise which kept the crowd awestruck.
The Wraith crossed the line at 106 mph, completing the 1.16-mile course in 57.21 seconds, putting it ahead of the Maserati GranTurismo MC Stradale Centennial Edition [59.00 seconds], the Bentley Continental GT [60.65 seconds], the Maserati GranCabrio MC [60.66 seconds] and the Porsche 918 Spyder 'Weissach' [61.37 seconds].
Watch the video below of the Rolls-Royce Wraith conquering the famous Hillclimb!