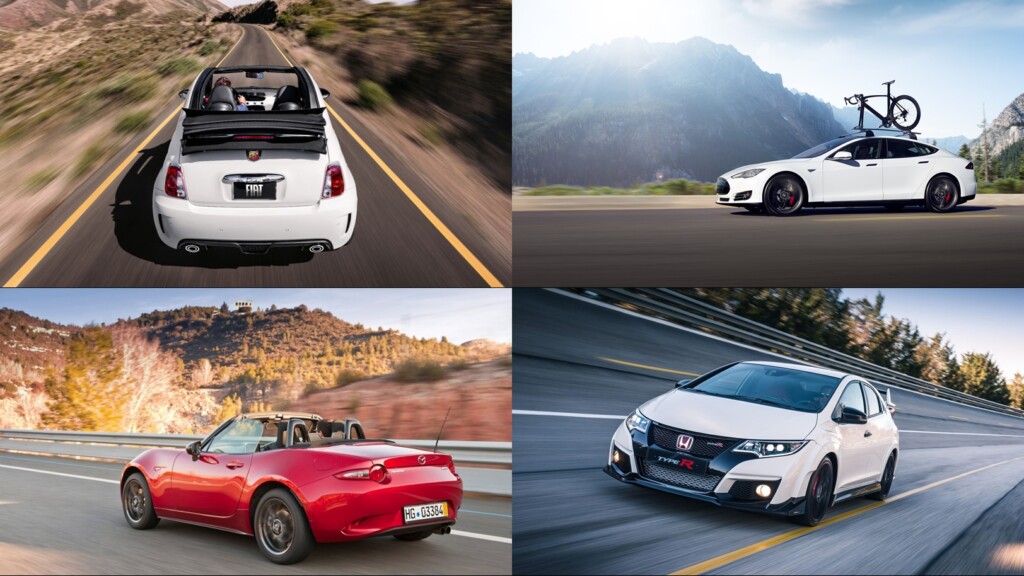 ADVERTISEMENT
If you could just import one car from a foreign market, what would it be? We at Autofreaks.com are too greedy to even consider just one because let's face it, there are plenty of cool cars out there that didn't make it to our local market. As we patiently wait to get behind the wheels of those cool machines, let's check them out…
Well, all the writers at AF got together and here's our wish-list of the forbidden fruit from the automotive industry that we wish to take a bite out of one day. Have a look and share with us your favorite as well by leaving us a comment below!
Alia's Top 5 pick of lust-worthy cars…
1. Tesla Model S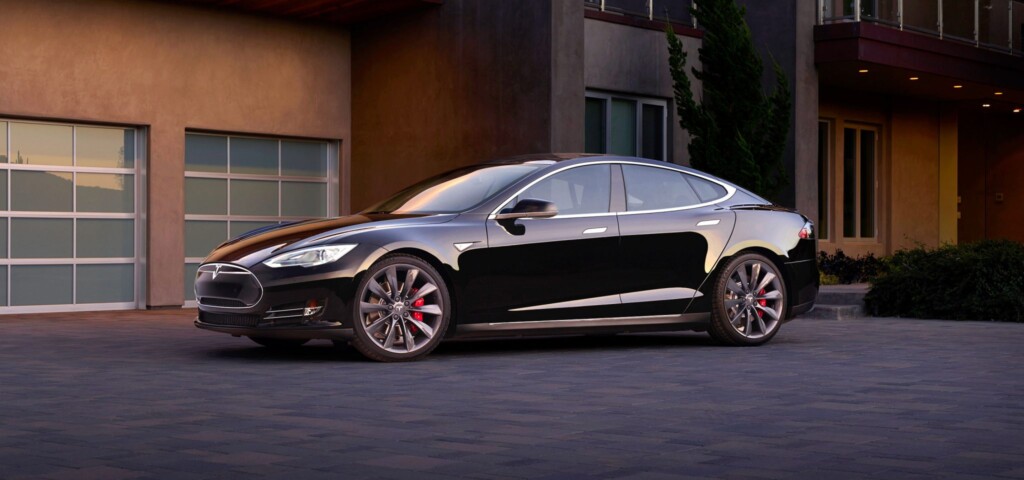 In theory, we all love electric cars because they save a lot of time and money filling up fuel at the petrol station. However, fully electric cars offered in Malaysia don't just cut it or rather… unappealing. Nissan LEAF, Mitsubishi MIEV, Renault ZOE? Comon guys, why does electric cars has to look so boring? So my favorite EV picks has got to be the Tesla Model S. Not only because it is one of the sexiest electric sedan out there, the Tesla Model S could also give you a taste of the future automotive industry. In the U.S., where the brand originates, the Model S range will vary depending on the model, but the 85D model is the top of the line model that can go up to 434km on a single charge. That's good enough for a round trip from KL to Ipoh and back without costing a single cent on petrol! The Model S is zippy too. Its electric motor is capable of producing 221 hp up front and 470 hp on rear motor power, allowing the Model S to make a century sprint in just 3.1 seconds whilst reaching a top speed of 250km/h.
2. Honda S660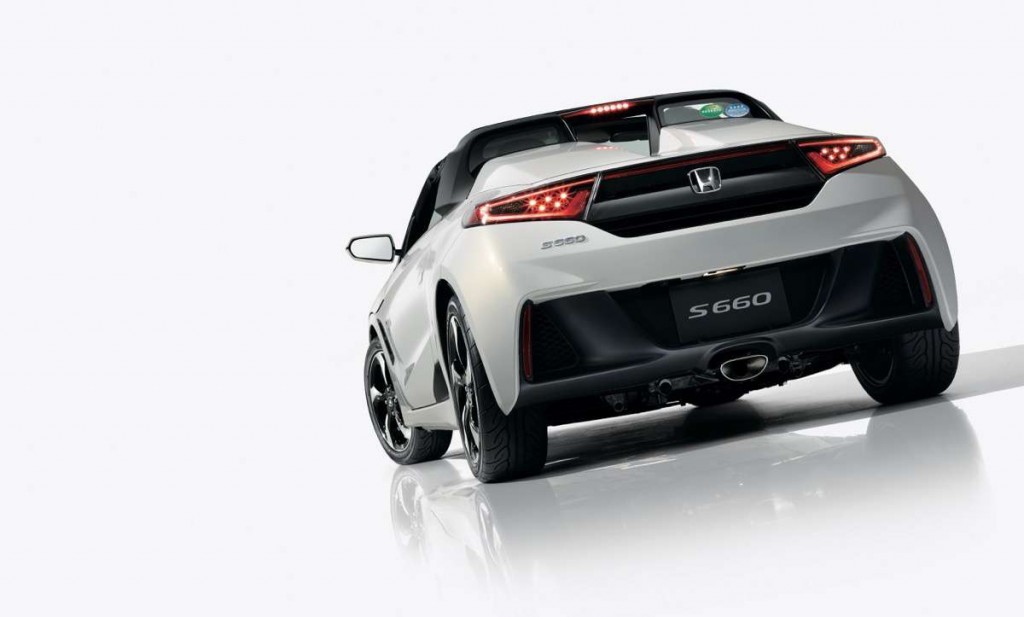 I have to admit that I love pint-size cars not only because it's cute as a button, it is also easy to access in all areas of the city, be it in a small alley or a tight parking space. The Honda S660 is the perfect car that expresses my desires. As the name suggests, the S660 uses a 660cc DOHC turbo engine mated with either a 6-speed manual transmission or a CVT transmission with 7-speed paddle shifter that features a sports mode. There's also exclusively designed turbo charger for the engine, enabling dynamic driving and high-accelerator response even in the low engine rotation range. Best of all, you get to drive it down the road with your partner or BFF with the top down! Cute, sporty and fun to drive, what more could you ask for in a car? Currently the Honda S660 is sold in Japan with retail price starting at only 1,980,000 yen (RM61, 592). OMG, What!
3. Fiat 500 Abarth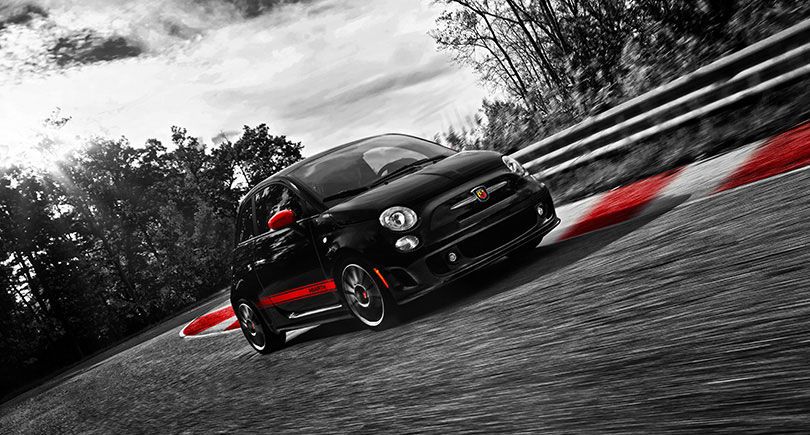 Forgive me for having a 'thing' for teeny-weeny cars, but the Fiat 500 Abarth has always been one of my favourite because despite its diminutive figure, this car actually packs a punch! Why the Abarth badge? Well, the model is named after Karl Abarth, a winning sports car maker who launched his company back in 1949. Abarth partnered with Fiat 45 years ago, which resulted in cars that won nearly 900 races and set 6 international records. And to signal that the Fiat 500 Abarth is no kitten, Fiat slapped Abarth's name onto the car, along with Abarth's iconic scorpion logo, just so you'll know that this car stings! Under the hood, power is supplied by a 1.4-litre MultiAir turbo 4-cylinder engine fed by twin forced air intercooler inlets that produces 160hp and 230Nm torque mated to a 5-speed manual or a 6-speed automatic optional (U.S. spec). This allows the Abarth 500 to make a century sprint in less than 7 seconds whilst reaching a top speed of 205 km/h. We bet the Fiat 500 Abarth will give a serious threat to the MINI Cooper S if it ever arrives in Malaysia one day!
4. Honda Civic Type R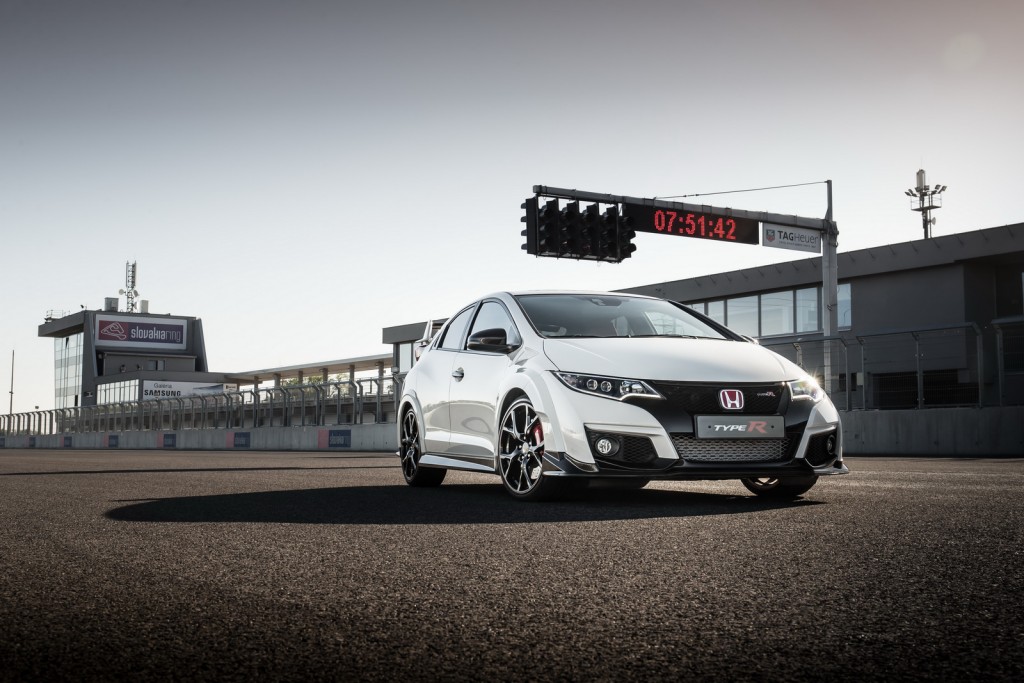 Although we have a lot of fancy hot hatches in Malaysia, there are still quite a few cars available overseas, that we are desperately missing from our local shore especially from the popular Honda brand. So If you're a car enthusiast you'd probably agree with me if I add the latest Type R in one of the lust-worthy cars we wish we had in Malaysia. When the Civic Type R was launched at Geneva Motor Show earlier this year, it was dubbed as the most extreme and high-performing Type R ever built. Powered by a direct-injected turbocharged 2.0 litre VTEC Turbo petrol engine that delivers a power output of 310PS and peak torque of 400Nm, these figures are higher than any previous Honda Type R model ever made. According to the Japanese automaker, the new Civic Type R's blistering performance is unmatched in the front-wheel drive hot hatch segment; the 0 to 100 km/h sprint is covered in just 5.7 seconds and top speed, where permitted, is 270 km/h. Sadly, the closes thing we get to something racy and sporty as the Civic Type R is a Civic sedan with a Mugen bodykit!
5. Mazda MX-5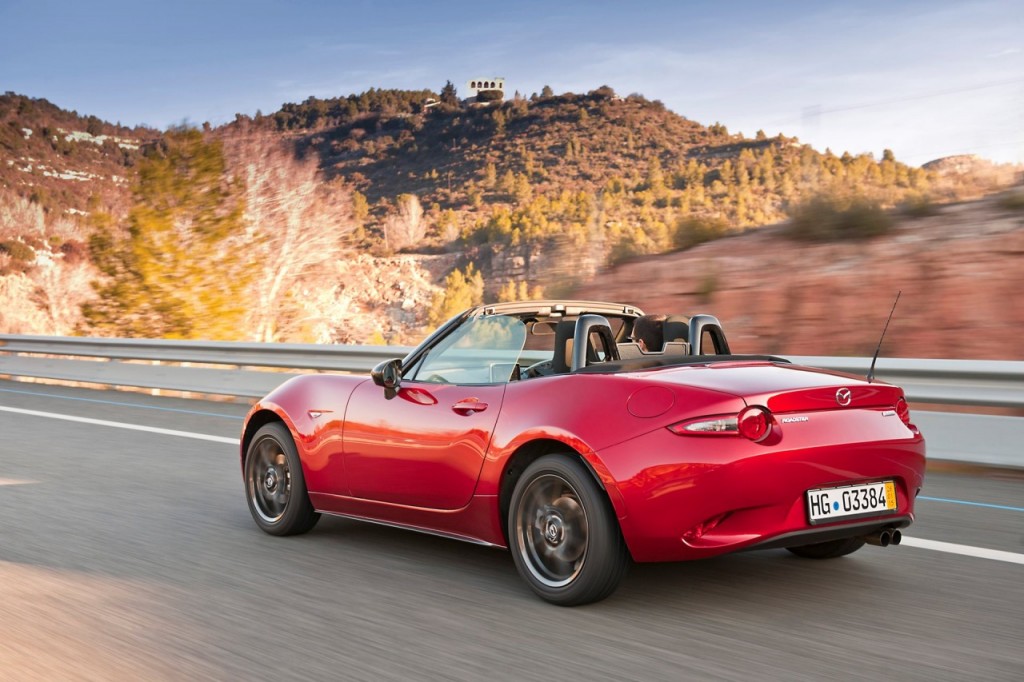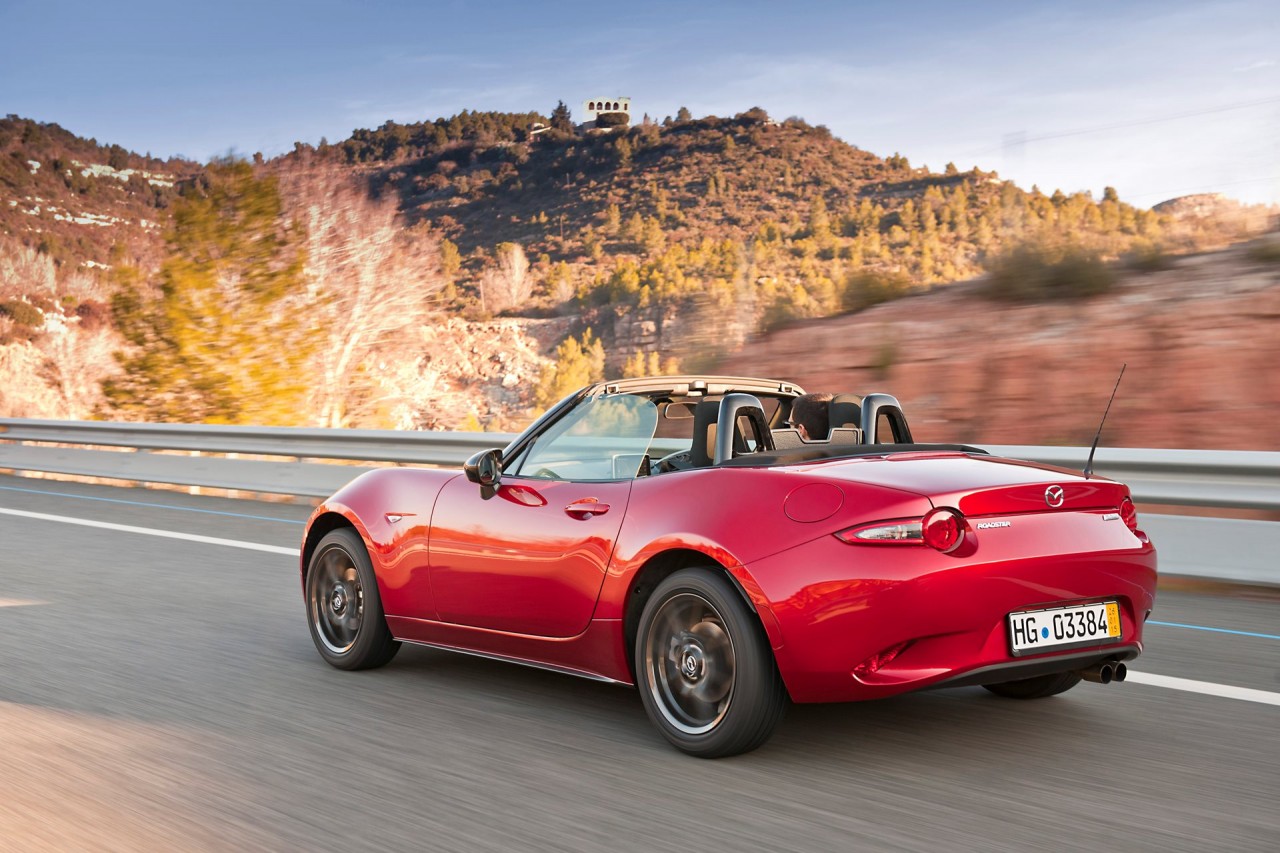 It is an undeniable fact that the Mazda MX-5 is a true beauty that is just as fun to drive as it is to look at. On top of that, the new MX-5 is lighter, quicker, more nimble and more fuel-efficient than its predecessors. There's so much to like about the latest MX-5, and you can read all about it here. Recently, Mazda USA demonstrates how the new MX-5 Miata is perfectly balanced on each axle with 50:50 weight distribution. You can click on the video below to watch how the 1057 kg roadster managed to achieve a perfect 50:50 balance, with a driver inside. By the way, Mazda, if you're reading this, the MX-5 is the model we want!
Eric's Top 5 pick of lust-worthy cars…
Here, I have listed down the cars that are my top pick of lust-worthy cars.
1. Dodge Charger SRT Hellcat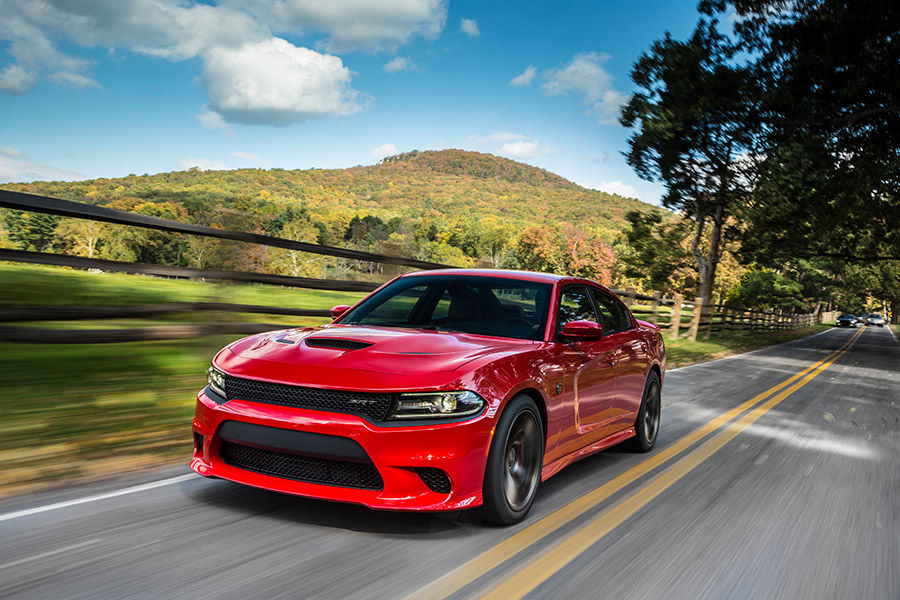 With 707 horsepower and 881 Nm of torque, the Dodge Charger SRT Hellcat can sprint from standstill to 100 km/h in just 3.7 seconds. To put that into perspective, the Mercedes-AMG GT S does the same century sprint in 3.8 seconds. The Hellcat is 0.1 second faster, but is able to sit a family of four with relative comfort. Power comes from a supercharged 6.2-litre V8, and the only transmission choice available is an eight speed automatic. Sorry folks, no manual option. Like the Challenger Hellcat, the Charger Hellcat comes with a pair of keys, one in red, the other in black. Put the black key in, you'll get 500 horsepower, but with the red key, you can unleash all 707 horsepower. Quite possibly one of the finest American muscle money can buy.
2. Nissan Micra Cup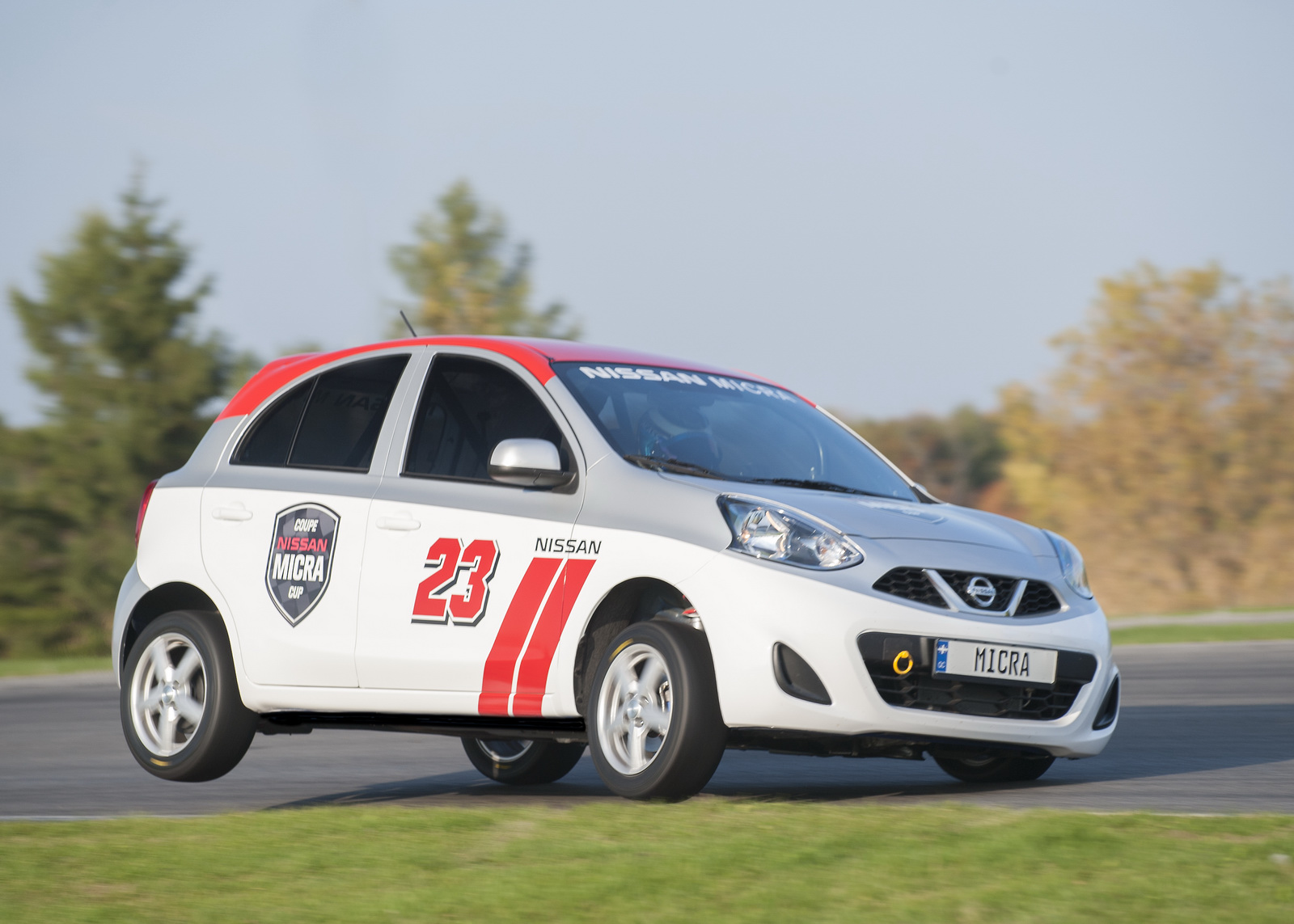 Okay. Technically the Nissan Micra Cup isn't a street vehicle, but do listen to my explanation. The Nissan Micra is the cheapest new car you can buy new in Canada, with a base price of $9,998 CAD. For the Nissan Micra Cup, you do get a 1.6-litre four pot with 109 horsepower and a generous 145 Nm of torque. The sole transmission choice is a self shifting five speed manual. Specifications aside, the Nissan Micra Cup is actually RTR, which in this case, ready to race. All Nissan Micra Cup cars are prepared by Motorsports in Action, a Quebec-based racing shop. They add on the Nismo suspension set up, Pirelli slick tires, grippier brake pads, tow hooks front and rear, a driver-side FIA-approved bucket seat with a 5 point harness and FIA-approved rollcage. The engine remains stock, but there is a cold air intake from itg, and the exhaust has been upgraded. The Micra Cup will be a spec racing series that will run solely in Quebec, and also as a support race for the Canadian Grand Prix. How cool is that?
3. Ariel Nomad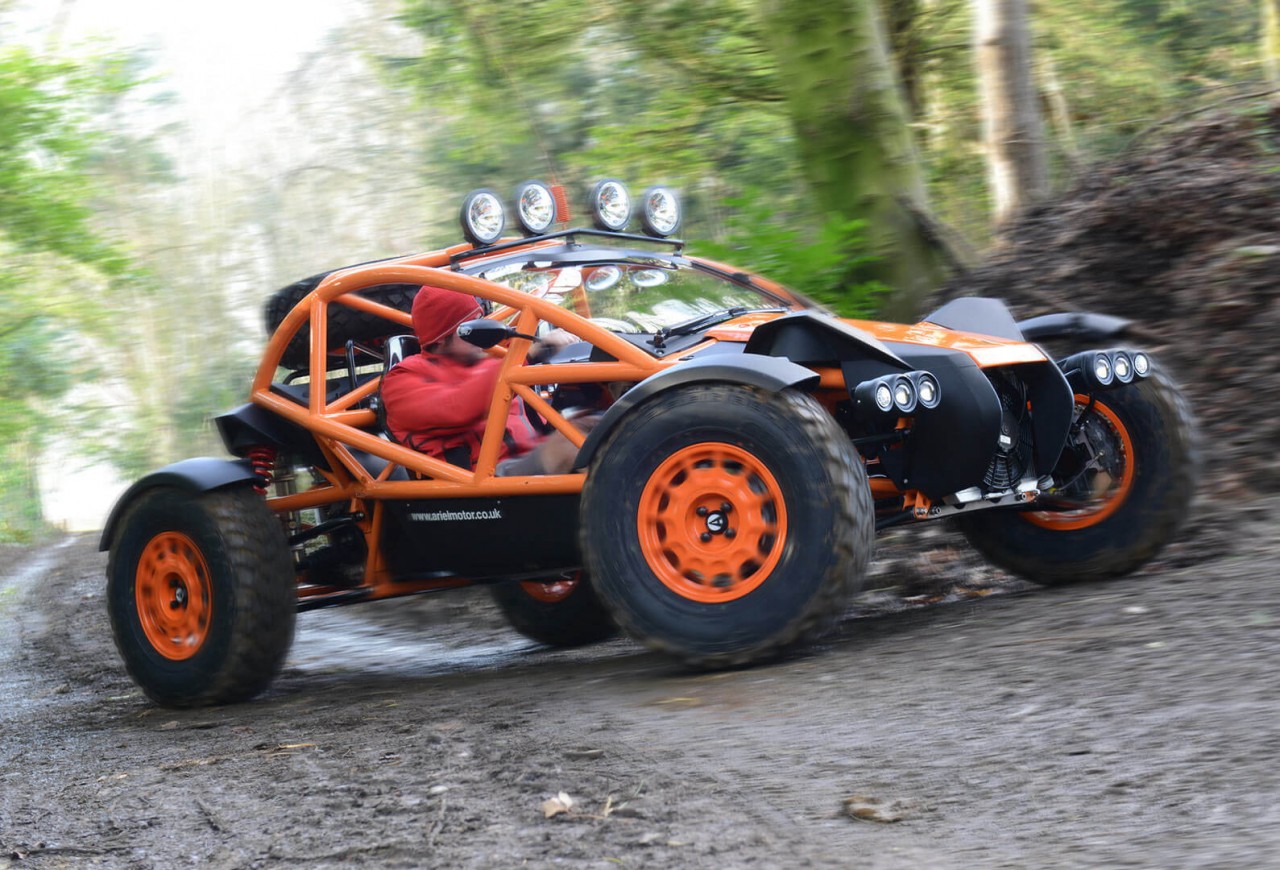 An off-road going variant of the Ariel Atom, the Nomad sports a bright orange tubular frame. Other notable features of the Nomad includes outboard suspension system, raised ground clearance (over 300 mm), long travel dampers (developed with Bilstein), damage resistant body panels (made out of polyethylene plastic) and a washable interior. Powering the Ariel Nomad is a Honda 2.4-litre i-VTEC engine with 235 horsepower and 300 Nm of torque. For a car that weighs just 670 kg, the century sprint is completed in just 3.4 seconds. That is, if you can shift the gears quick enough. Body panels of the Ariel Nomad is made out of polyethylene plastic, which allows the Nomad to take quite some beating. Maybe this is the perfect urban vehicle for us?
4. Jaguar XFR-S Sportbrake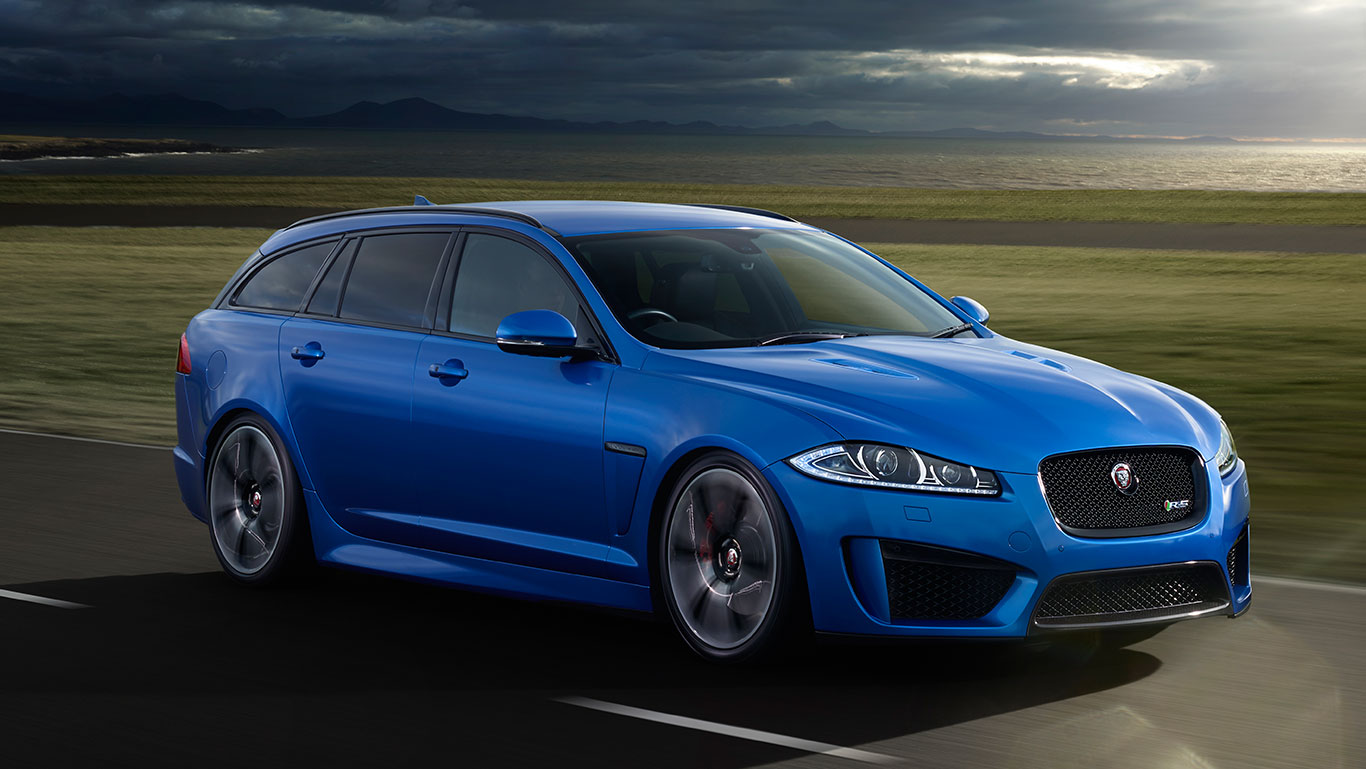 No list is ever complete if a wagon is missing. Sure, there are a lot of wagons out there, but none would be as desirable as this Jaguar. Based on the Jaguar XF Sportbrake, engineers at Jaguar has managed to shoehorn a supercharged 5.0-litre V8 under the hood. The end result is a generous 542 horsepower and 680 Nm of torque. Again, the only transmission offered is an automatic with eight forward speeds. Jaguar claims that the XFS-S Sportbrake can hit 100 km/h from standstill in just 4.6 seconds, before reaching an electronically-limited top speed of 300 km/h. Hauling the kids to school has never been more entertaining.
5. Volvo V60 Polestar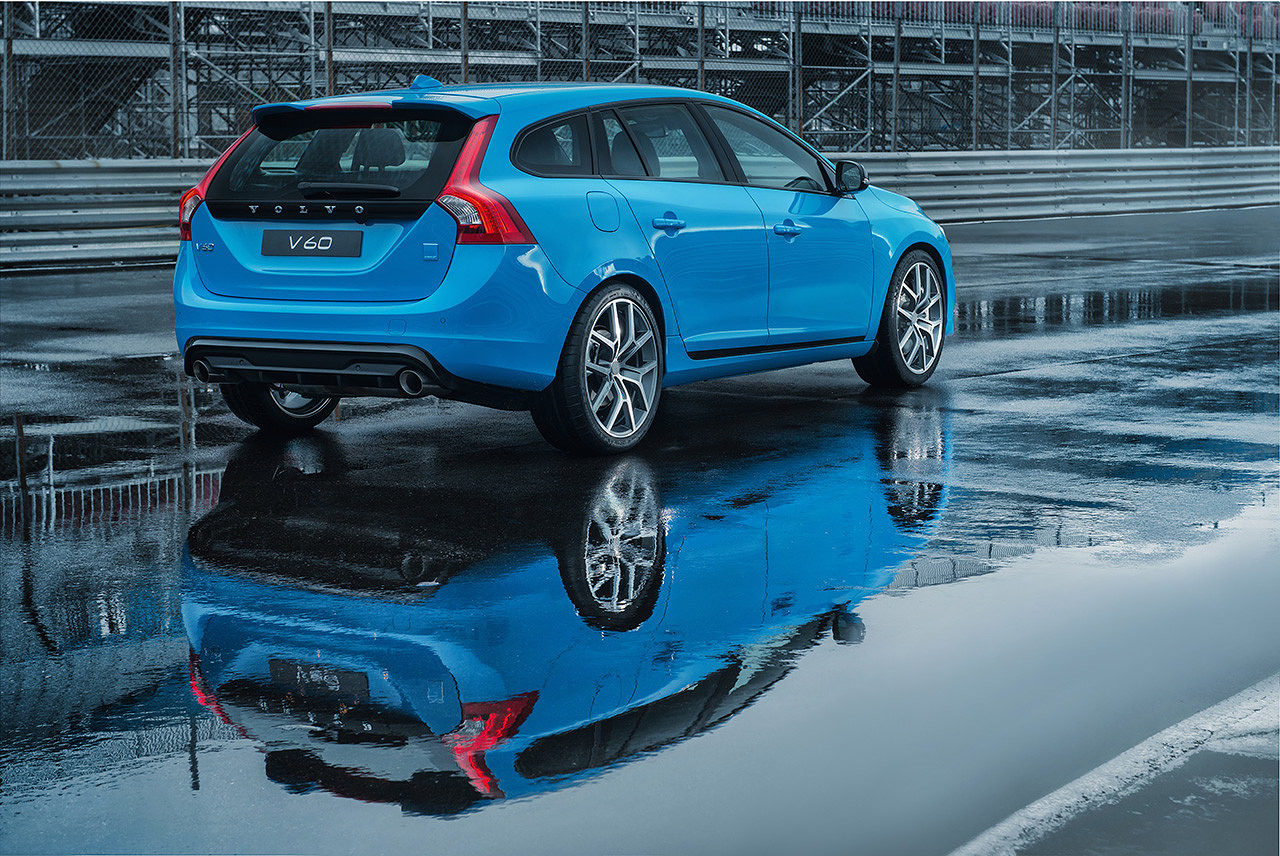 Perhaps the most lust-worthy of the lot is here (for me at least) is the Volvo V6 Polestar. Volvo worked hand-in-hand with their Swedish racing partner Polestar to come out with this insane blue coloured wagon (there is the S60 sedan if you need the boot). The Polestar variant benefits from upgraded suspension bits for a sharper response, and power output is rated at 345 bhp and 500 Nm of torque from its turbocharged straight-six. Grip comes from 245/35ZR20 Michelin Pilot Super Sports tires all round and features a Haldex electro-hydraulic four-wheel drive system. Also unique to the V60 Polestar is the Öhlins dampers that lowers the car by 3 mm, but stiffened by a whole 80%. If it wasn't for the bright Rebel Blue, this Volvo V60 Polestar would have been the ultimate Q-car.
Chris Wee's Top 5 pick of lust-worthy cars…
1. Dodge Challenger / Dodge Viper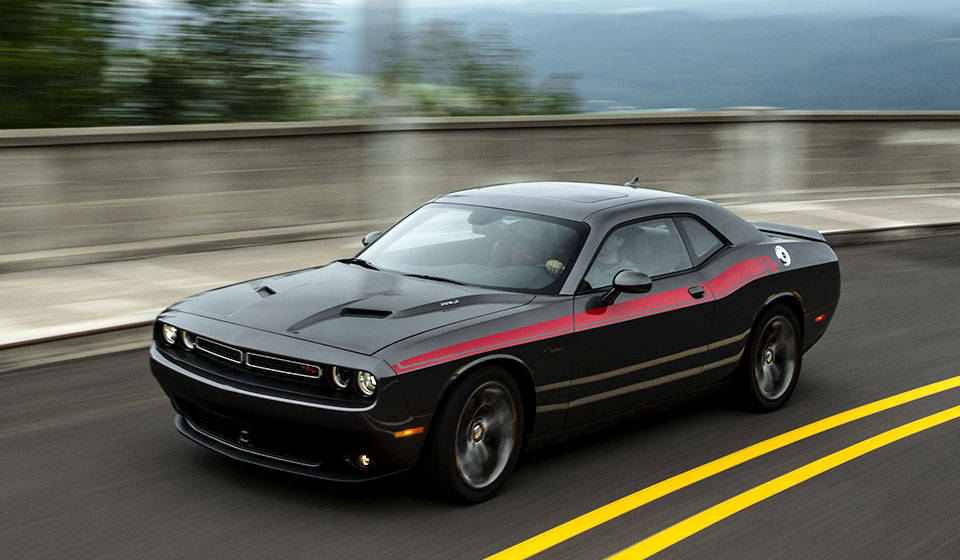 Okay, I'll be the first to admit, I have a perverse fascination for old-skool American muscle cars, and nothing (not even the Charger that Eric picked) personifies this more than the Dodge Challenger. If you've never seen 'Vanishing Point' – shame on you – you really should. The re-incarnation of the Challenger, seen here, has held steadfast to one truism that all muscle cars share; a bonkers engine in a big 'ol body. It may only be typically 'fast in a straight line' and handle like a beached walrus, but with that burbling HEMI below the expansive bonnet, all is forgiven.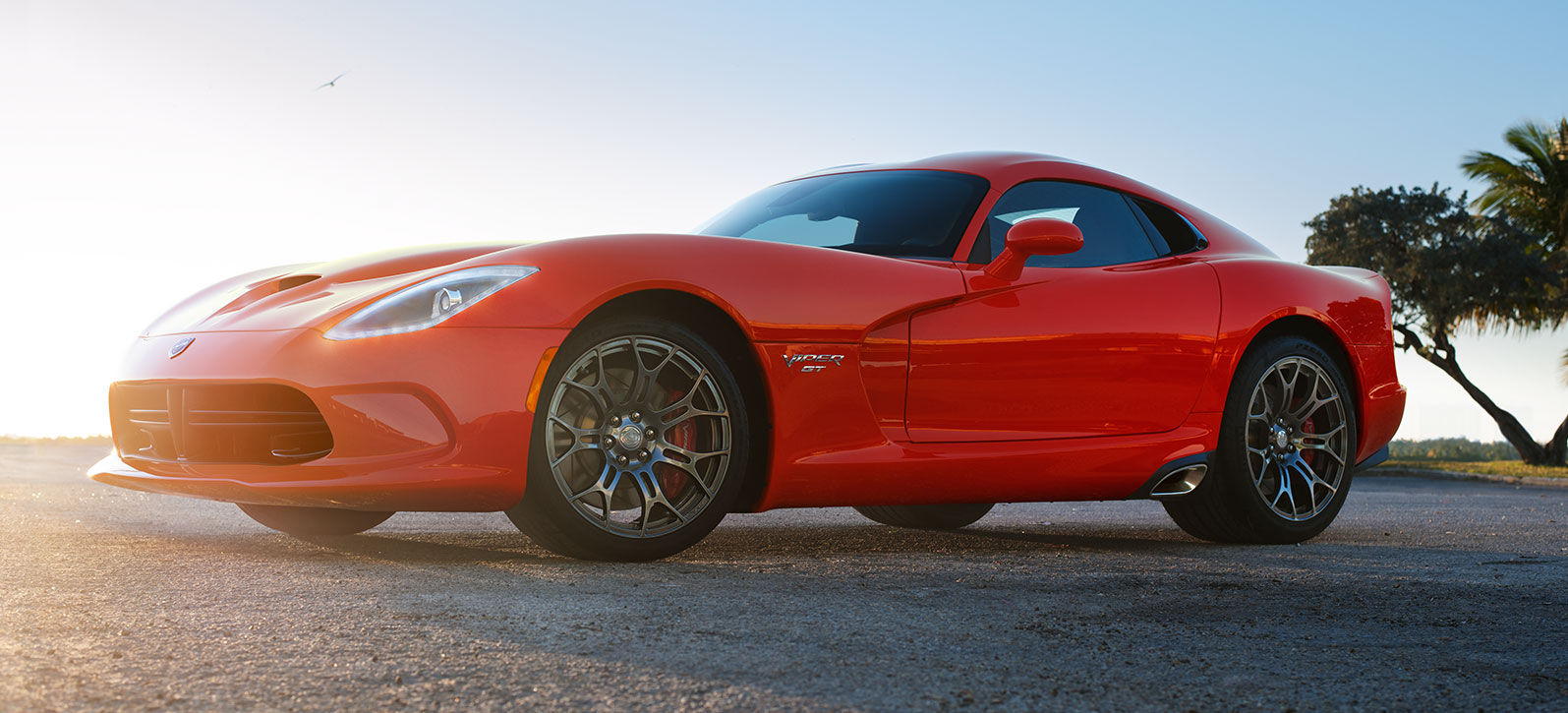 As for the ultimate in muscle, nothing comes close to the Dodge Viper. However, since we pay road tax according to the cubic-capacity of a cars' engine, the 8-litre V10 Viper would cost quite a tidy sum to keep running. I tried to calculate its annual road-tax for you but my calculator exploded…
2. Chevy Corvette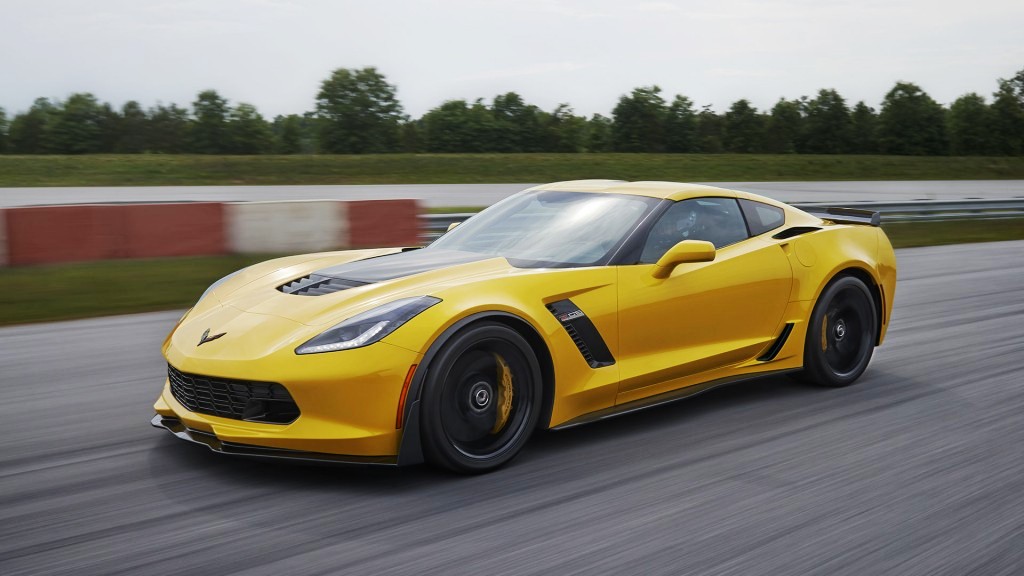 Sounds a little cliché I'll admit, but I still recall the very first time I ever saw a 'Vette in Malaysia, I was riding home from secondary school and 'lo and behold, making a U-turn in SS1 was the most gorgeous Stingray I'd ever seen. I actually parked the bike and talked to the owner for a while. I recall the rear tyres being wider than the length of my arm. Now this was back in 1983, so talk about leaving a lasting impression eh? The new Corvette is a far cry from its many predecessors of course, and even a well-known motoring scribe famous for lambasting everything on wheels admitted that the USA had finally made a proper supercar. Unfortunately, the Chevy's available in Malaysia are an even farther cry from the ones available in the US. Dammit.
3. TVR Sagaris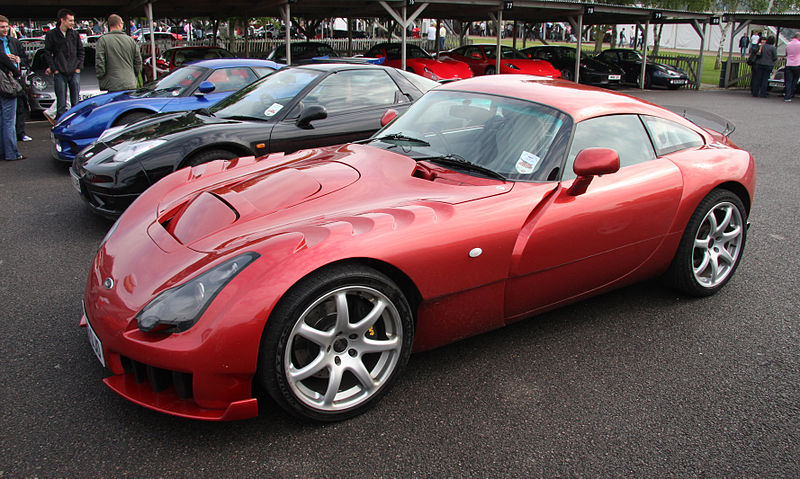 Did you know that Malaysia was a production hub for TVR some years ago? Yes, the factory building the cars was situated right here in the capital. The Chimera was hand-built right here, but not this one, the mighty – and slightly mad – Sagaris. No bells and whistles, so fancy gadgets, just pure, unadulterated performance, and oodles of it. Bonkers but brilliant, that's the Sagaris. Nothing about it makes any sense, but that hasn't stopped me from lusting after one, badly.
4. International CXT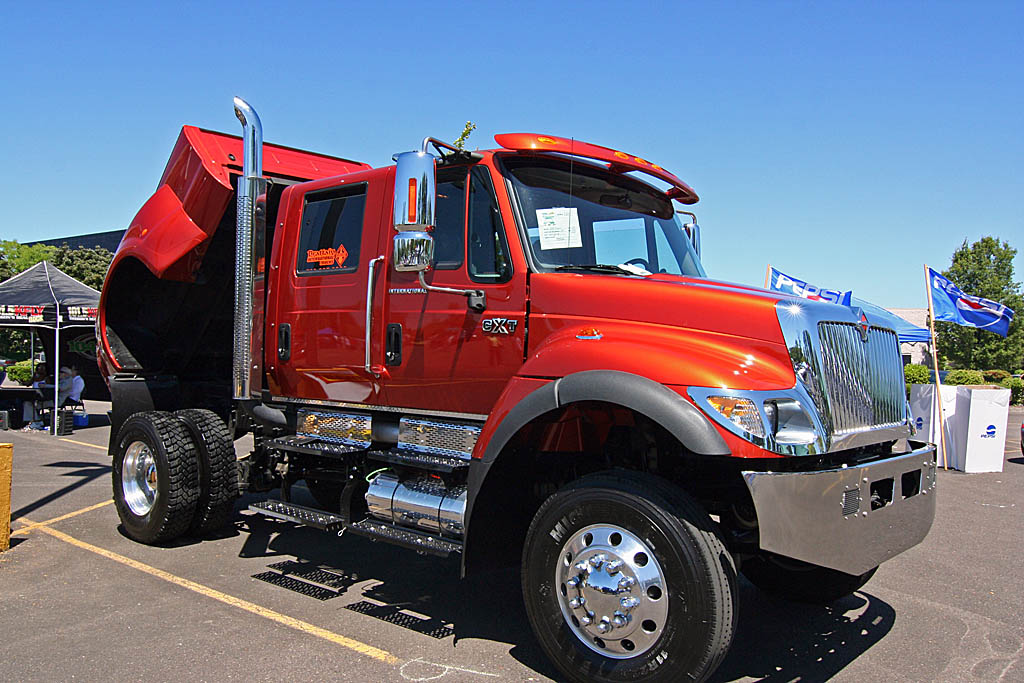 Wait, what? I won't blame you if you've never heard of this company, they're a bit unknown, but all that changed some years ago when they released this, the answer to every grown man's childhood dreams of being a big-rig driver, thanks to TV shows like BJ & The Bear. Really showing my age here aren't I?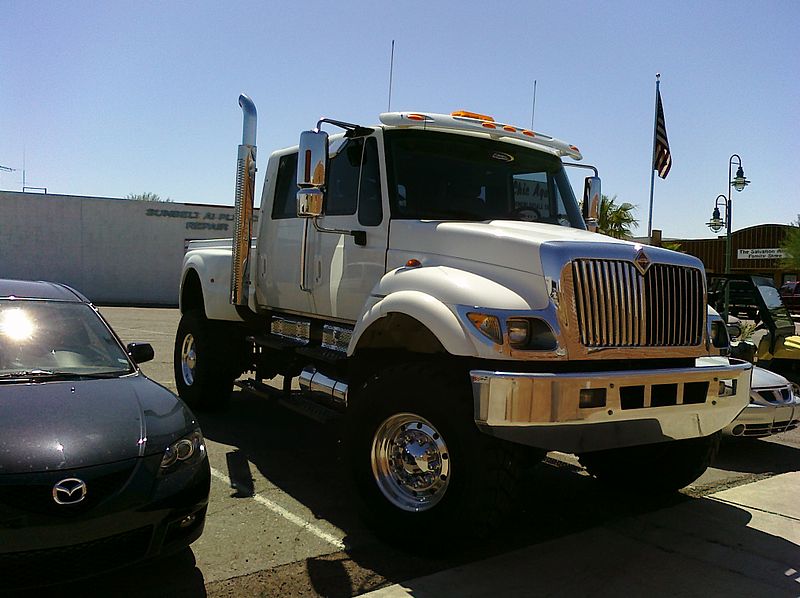 What you have here folks is a street-legal big-rig in pick-up truck form. Yup, ordinary civilians can now make their childhood truckin' fantasies come true. Air-horns optional. I bet it would sell here too, since Malaysian pick-up trucks buyers are always trying to make their trucks look bigger with body 'lifts' and huge tyres. Well, in stock-standard form the CXT dwarfs a Hummer. Makes the Mazda up there look like a toy doesn't it? Major selling point right there.
5. Spyker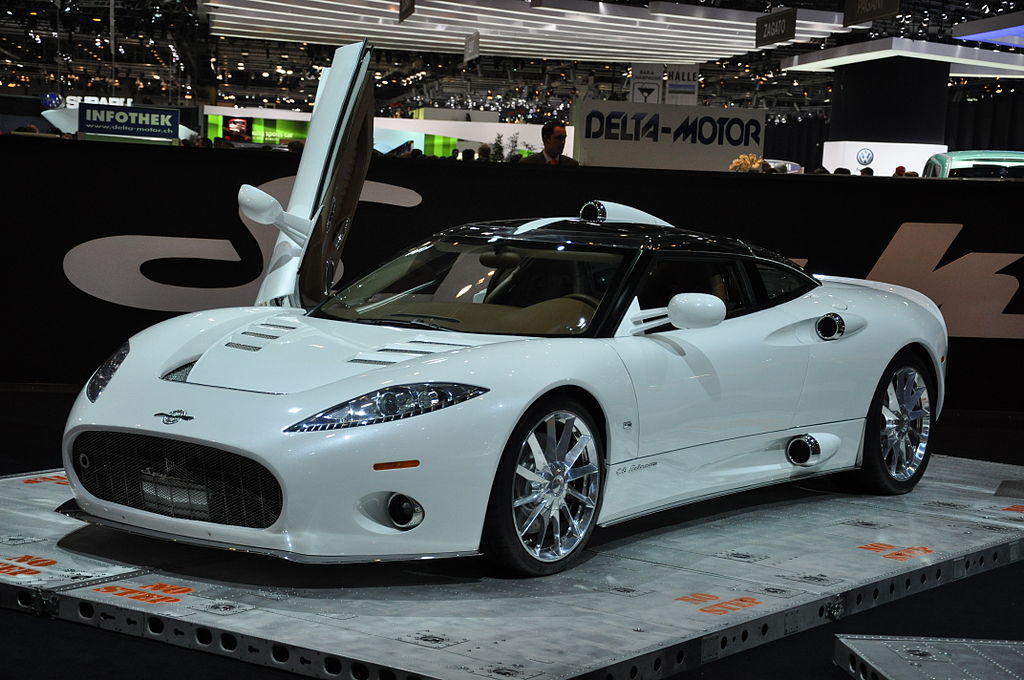 Sharon Stone drove one (into a canal) in 'Basic Instinct 2′, and Jet Li drove one in 'War', and the good news is that Spyker is on the brink of a comeback after filing for bankruptcy last year. That's good news for any petrolhead really, because seriously, just look at the kind of cars they make! If Naza can bring in Koenigsegg, they should bring these beauties in as well. Definitely. Please?
Honourable Mention: Holden UTE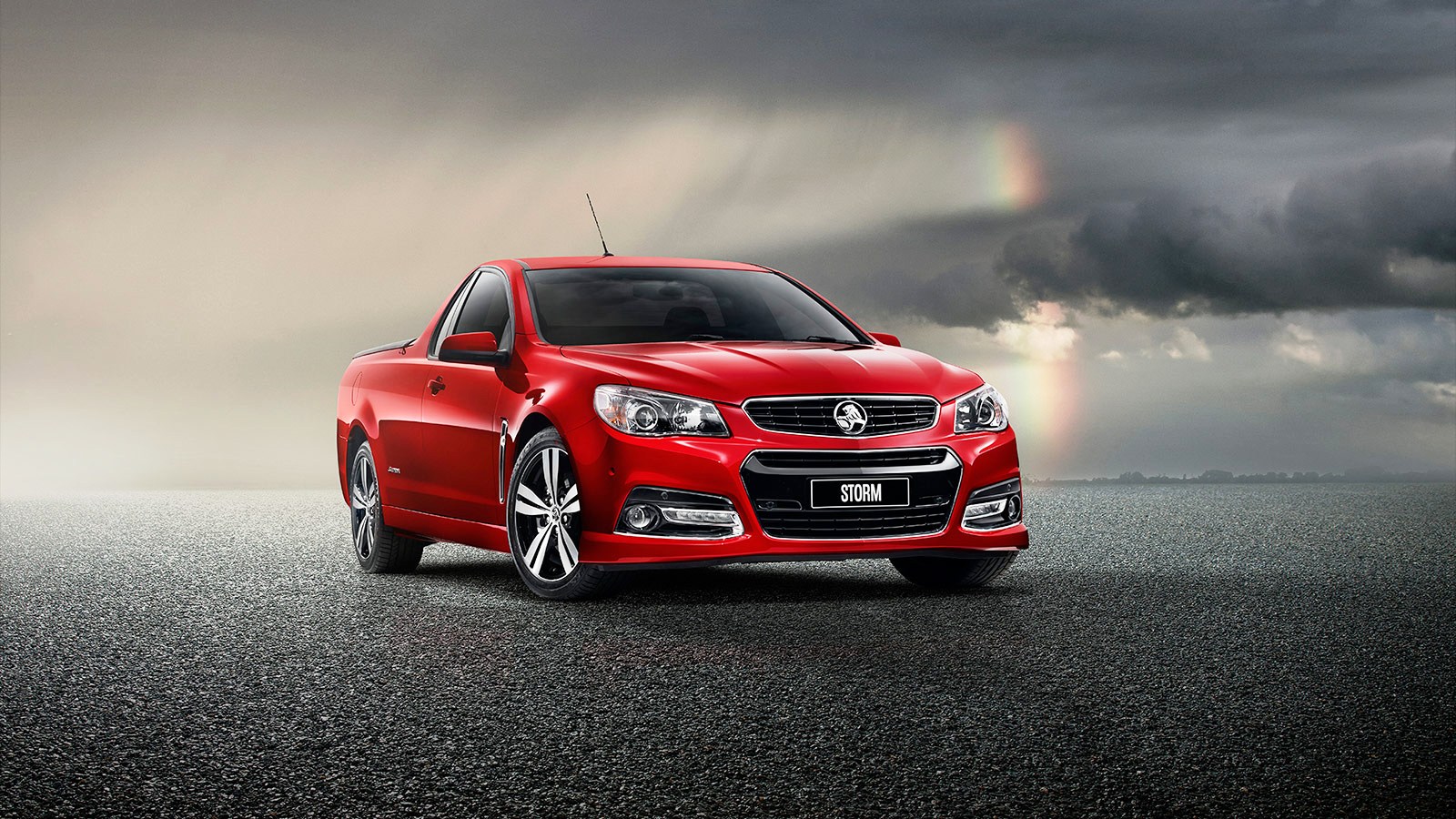 The Proton Arena was the only UTE ever produced locally, and while it may have done abysmally here, it did quite well in Australia, where it was called the Jumbuck. And speaking of the land down under – where wombats are well-accepted (sorry) – nothing personifies the marriage between car and truck more than the amazing Holden UTE. A huge engine sending power to the rear-wheels and hardly any weight in the back, talk about a fun recipe. Although utilitarian in nature, it would be quite something else here for sure.
So there you have it folks, our 15 lust-worthy cars that we wish were available here. what's your wish-list? Hit us up in the comments below!