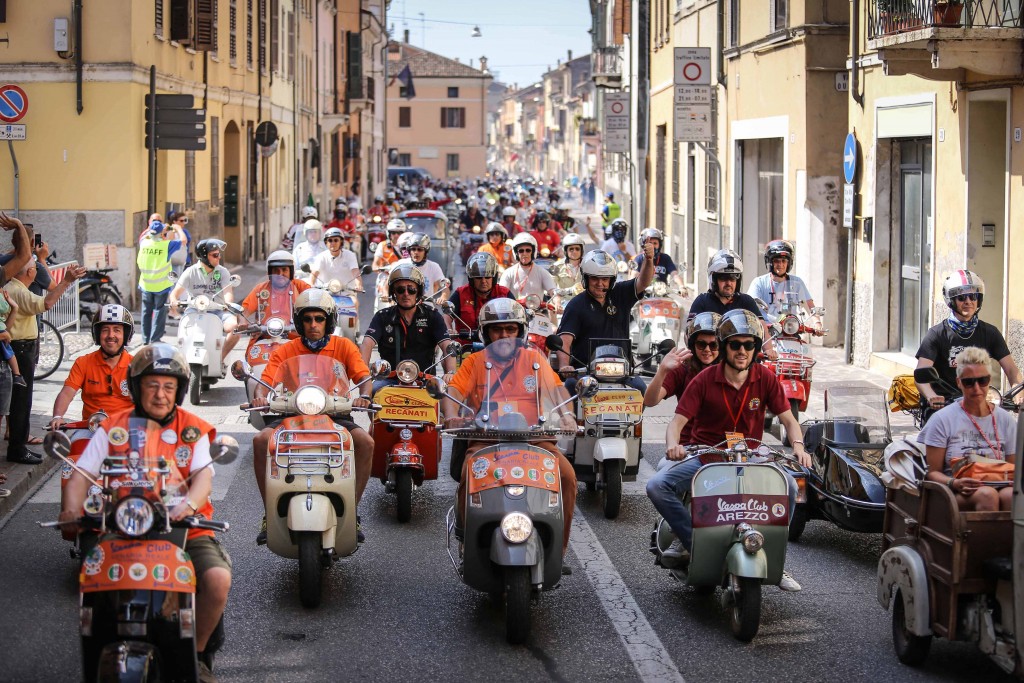 ADVERTISEMENT
The 2015 edition of Vespa World Days was held at Biograd, Croatia, recently; a 4 day convoy that brought more than 5,000 Vespas from 32 different countries to gather along the Croatian coast.
Besides Europe, there were participants from Brazil, Canada, Israel, Mexico, Taiwan and Thailand who joined the event as well. The presence of representatives from countries in the former Yugoslavia was significant; naturally from Croatia (host country), but also from Bosnia, Kosovo, Macedonia, Montenegro, Serbia and Slovenia. Once again, Vespa proved to be a bridge of friendship between different populations and generations.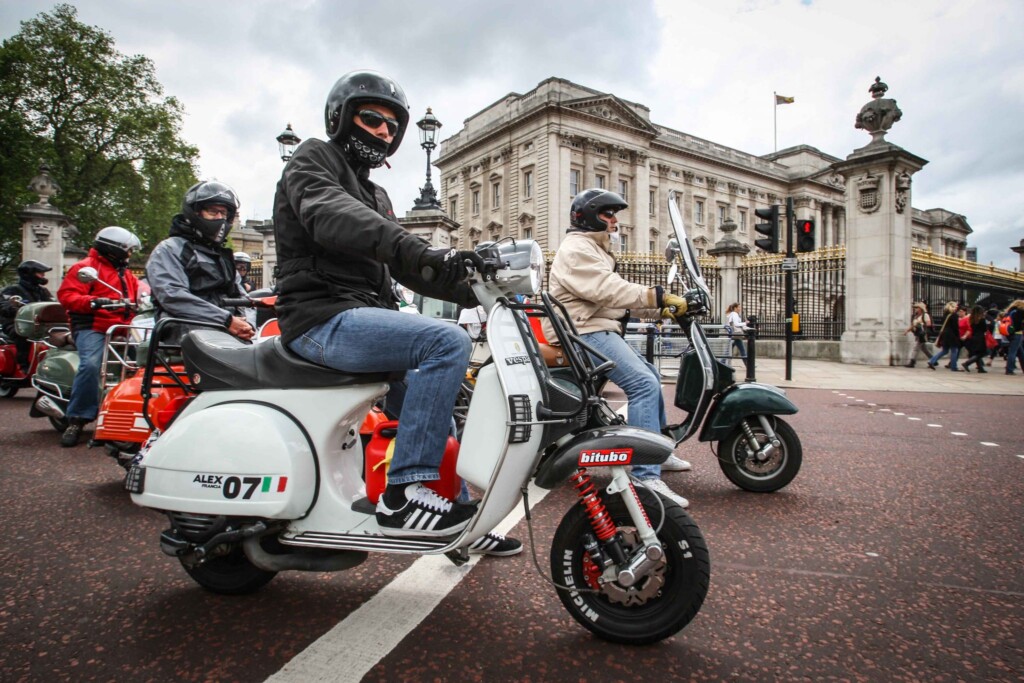 The >5,000 Vespas included both historic and more recent models. Some of the most admired participants were a very rare first-edition Vespa (the 98cc from 1946), the powerful GS from 1955 and the sporty Vespa SS, a legend for young people in the 1960s. The line-up of the new Primavera, Sprint and GTS units was impressive, successfully perpetuating the message of a unique heritage.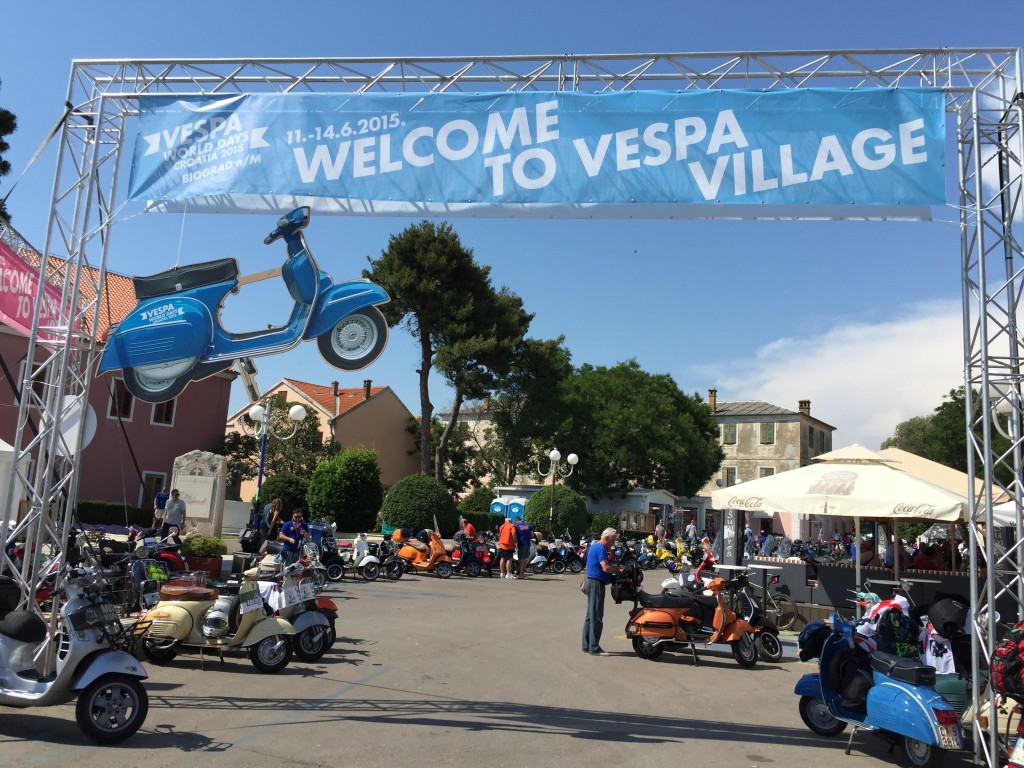 Following the tradition, the 2015 Vespa World Days concluded with the Vespa Club awards. It was an Italian triumph with Martin Shift, President of the Vespa World Club (the organisation that assembled 56 national Vespa Clubs) who presented the Vespa Trophy to the Sirmione Vespa Club, a team made up of 12 Vespas that arrived at Biograd after visiting the most number of checkpoints throughout Europe. The all-Italian podium saw the Cerignola Vespa Club in 2nd place and the 3rd spot was taken up by the Veronese VR37100 Vespa Club which took this award and this being their very first time participating. The individual Vespisti awarded were Canadian Jeff Schneider, Russian Alexei Kozlov and Serbian Dejan Stojcic.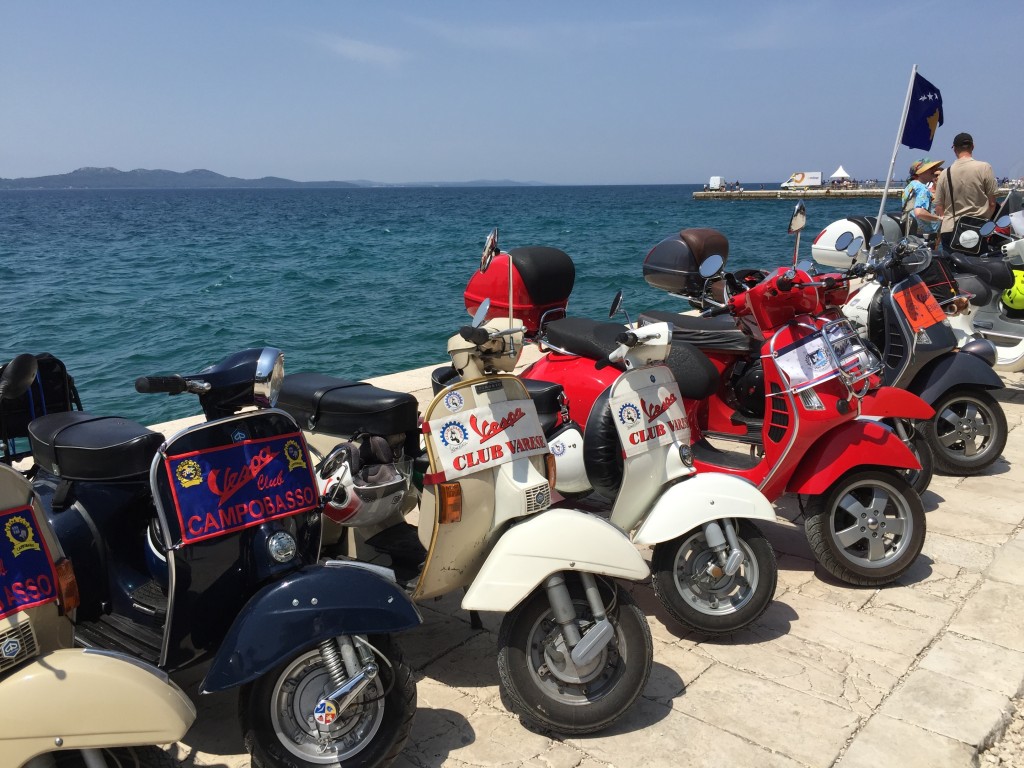 Now, the baton will be passed to the Vespa Club de France which will organise Vespa World Days 2016 in the spectacular setting of Côte d'Azur at Saint Tropez.
For more information on the Vespa World Days, click here.