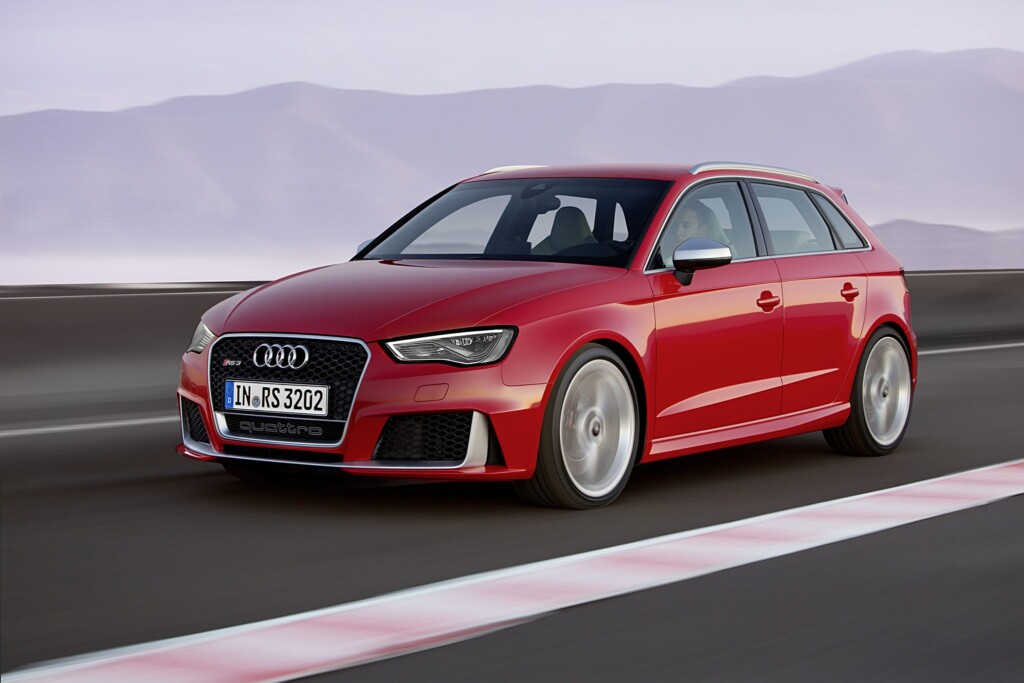 The Audi 2.5-liter TFSI engine is the "International Engine of the Year" for 2015 in the 2 to 2.5-liter category. The five-cylinder engine has now won the award for the sixth consecutive time.
An international panel of experts comprising 65 automotive journalists voted the 2.5 TFSI the winner in its class. The jury gave these reasons for its decision: "Reliable Audi quality and excellent tuning make this engine a genuine pleasure to drive. No synthetically designed sound could replace the passionate sound of this magnificent in-line five-cylinder engine."
ADVERTISEMENT
Board Member for Technical Development, Prof. Dr. Ulrich Hackenberg: "Five-cylinder engines have a long tradition at our company. They made Audi a sporty brand back in the 1980s. The 2.5 TFSI in the new Audi RS 3 Sportback is the epitome of automotive passion with its immense torque, voracious revving abilities and a very unique sound. This award is a wonderful validation of our strategic advanced development of this engine."
In the new Audi RS 3 Sportback, the direct-injection and turbocharged 2.5 TFSI engine produces 367 hp and makes the RS 3 Sportback the most powerful car in the premium compact class. Its peak torque of 465 Nm is already available at 1,625 rpm and remains constant up to 5,550 rpm. The car accelerates from 0 to 100 km/h in 4.3 seconds and can reach a top speed of 280 km/h.
In the Audi RS Q3 the engine delivers 340 hp and 450 Nm of torque. The five-cylinder engine accelerates the top model of the Q3 series from 0 to 100 km/h in 4.8 seconds on its way to an electronically governed top speed of 250 km/h.
This is the eleventh time that an engine from Audi has been voted "International Engine of the Year." Between 2005 and 2009, Audi won the coveted honor five consecutive times with the 2.0 TFSI in the 1.8 to 2.0-liter category. This represents the sixth victory in a row for the 2.5 liter TFSI.