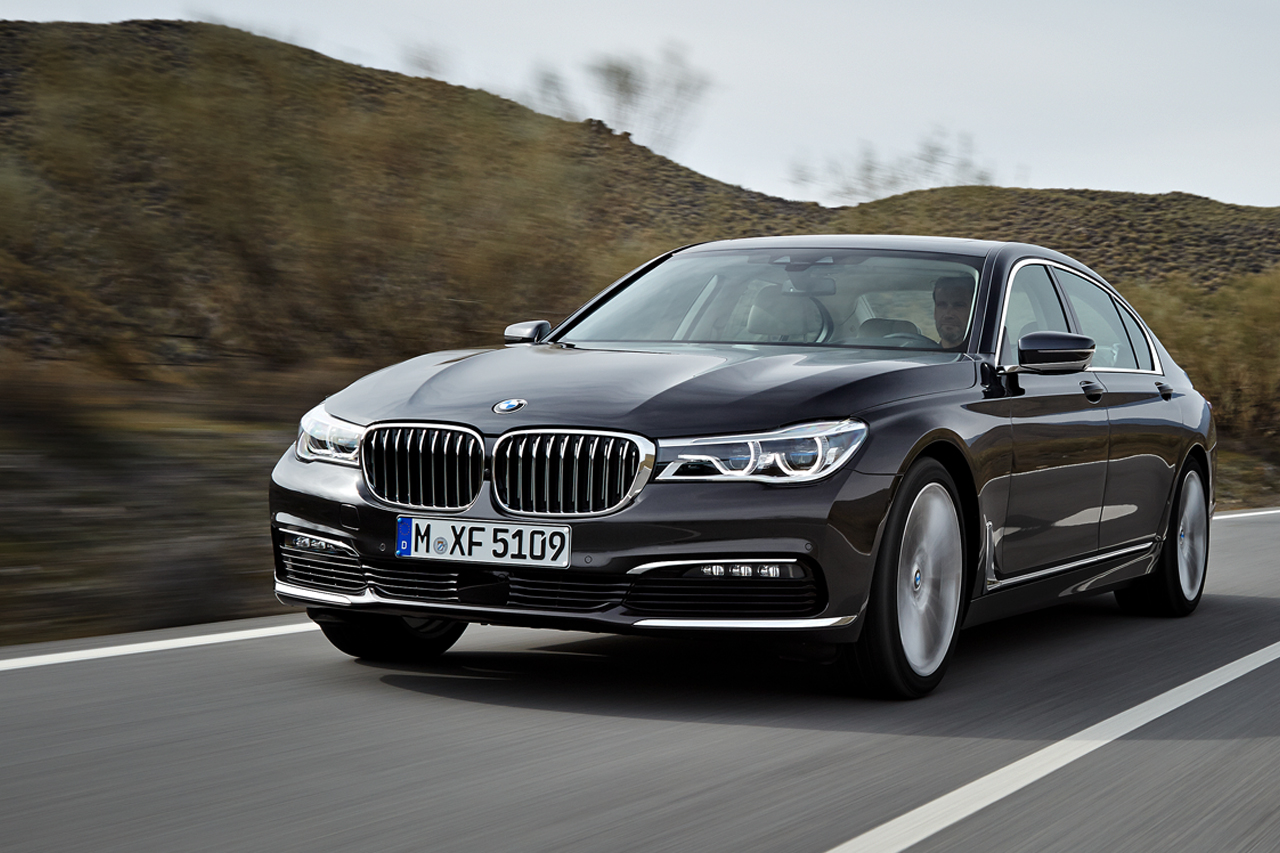 ADVERTISEMENT
After much teasing and spyshots, the 2016 BMW 7-Series, codenamed G11, has been officially unveiled. The new 7-Series from BMW now packs even more technology than before and is even lighter than its predecessor. Let's take a closer look, shall we.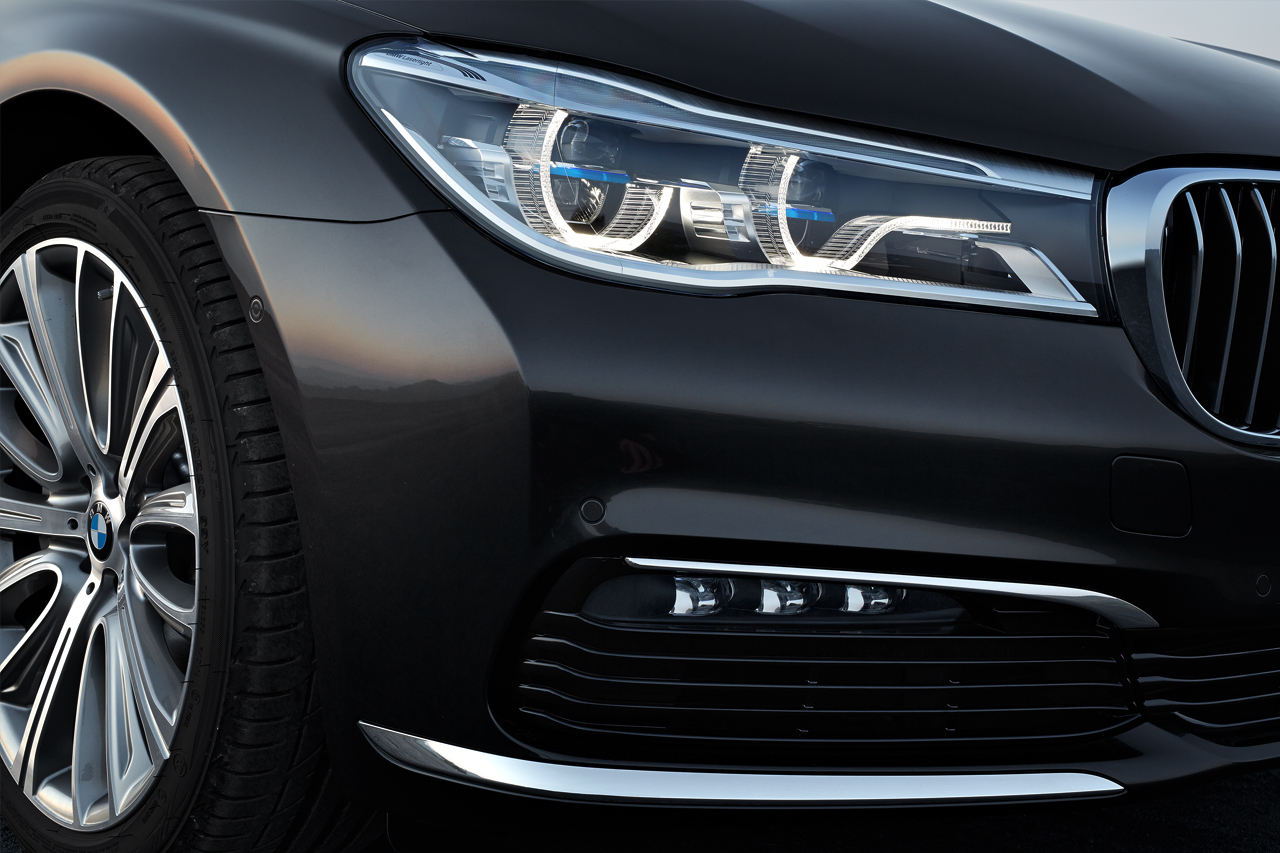 Up front, the 2016 BMW 7-Series now comes standard with LED headlights, and can be optioned with BMW Laserlight, which made its debut on the BMW i8. The laser headlights can provide a high-beam range of up to 600 meters, twice the range of LED headlights. The signature BMW double kidney grille up front has also grown in size. The side profile of the new 7er bears a certain resemblance to its predecessor, although length has been increased over its predecessor.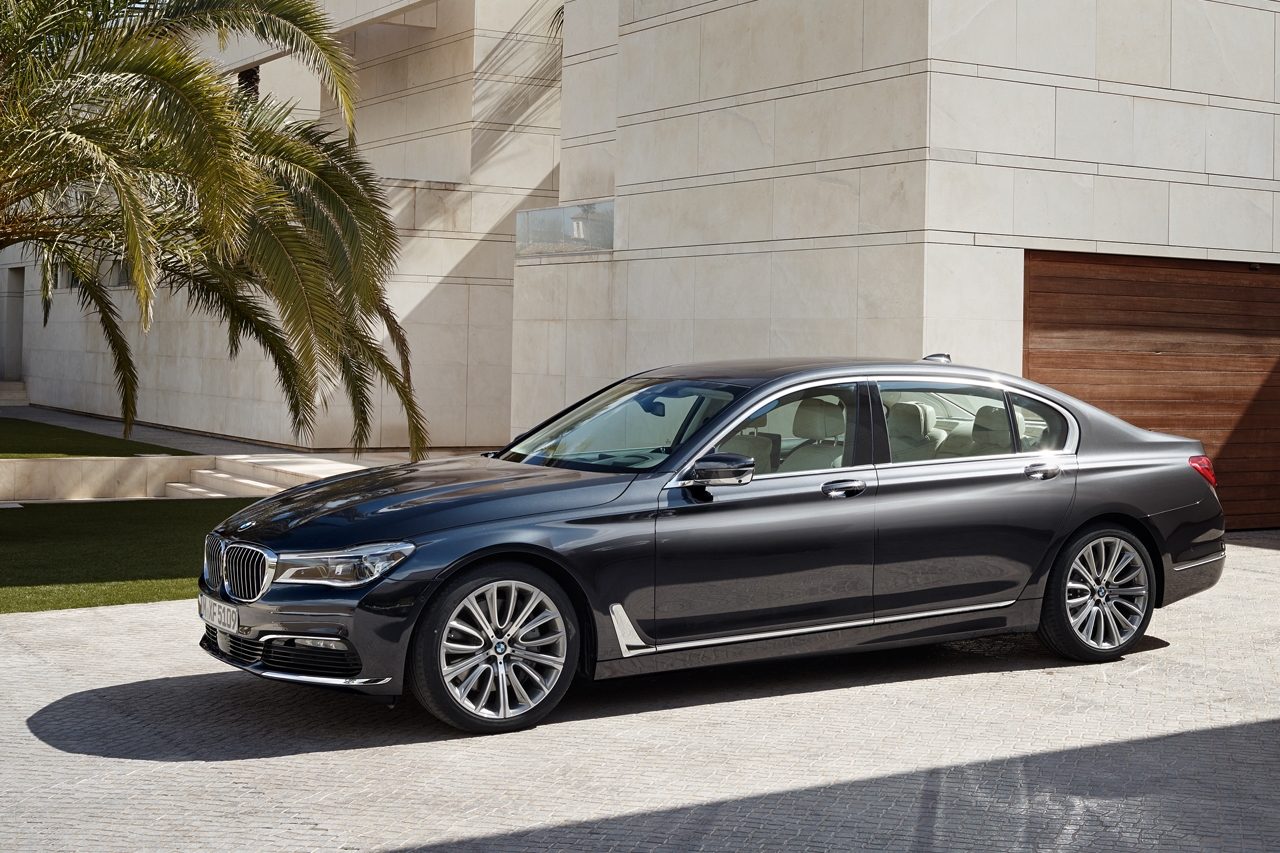 "At BMW we believe the future can be predicted most effectively if we're helping to shape it," explains Adrian van Hooydonk, Senior Vice President BMW Group Design. "The primary objective in the development of the new car was to create a vision of modern luxury and to exceed our customers' expectations. In BMW's eyes, modern luxury is rooted in the most advanced technologies and extremely fine attention to detail. This generation of the BMW 7 Series is the most luxurious, most comfortable and – all round – the best car we have ever built in this class."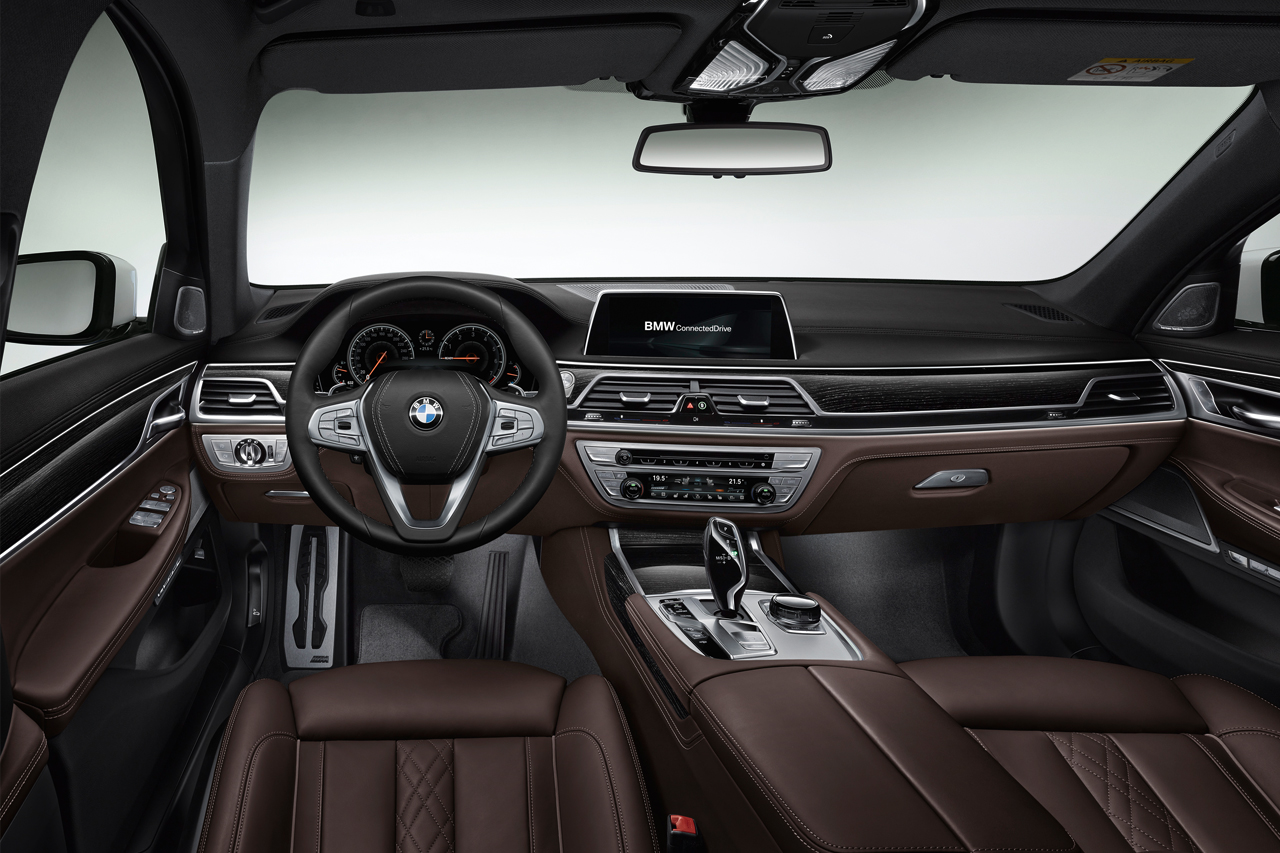 Moving inside, owners will be greeted by a mix of luxurious leather, wood trim and aluminium trim. Quad zone air conditioning is standard for all G11 variants. Rear passengers can alter their air conditioning settings via a touch panel between the rear seats. Those needing more rear legroom can slide the front passenger seat forward by another 90 mm.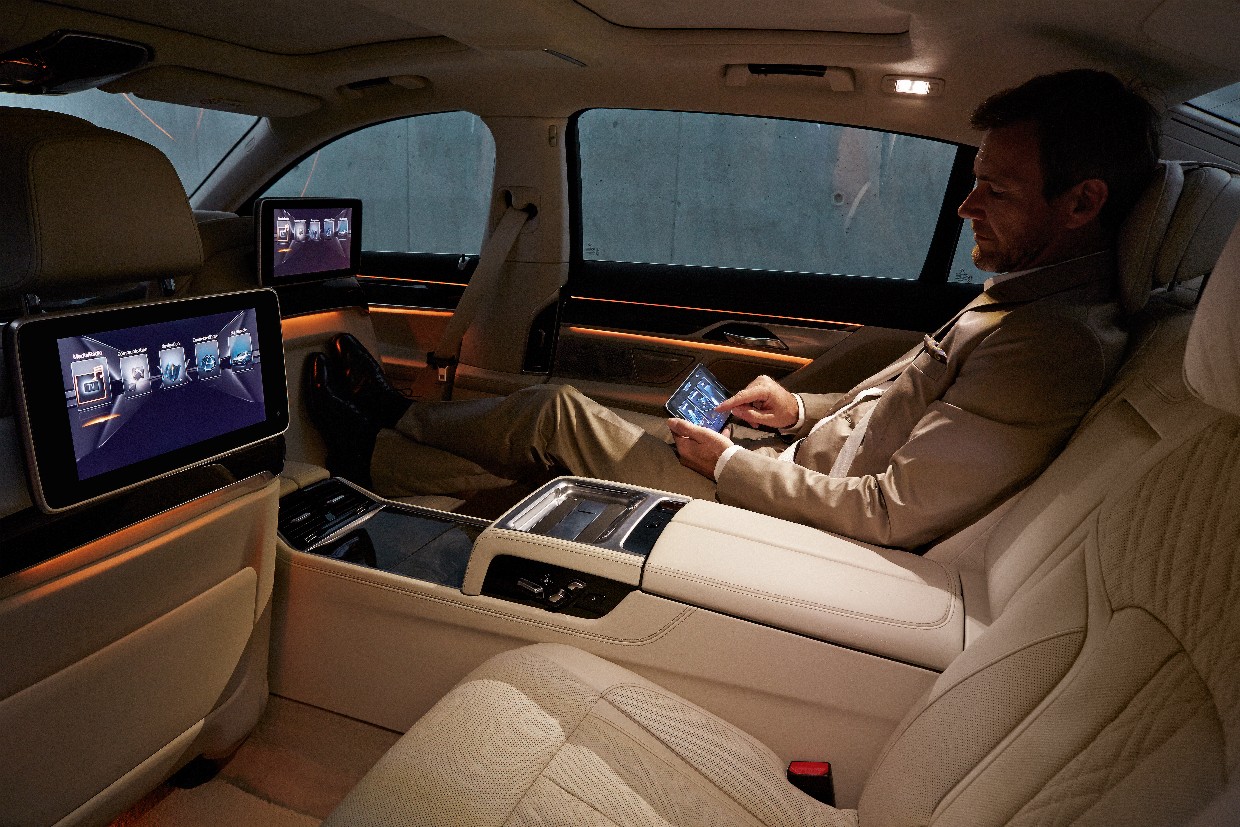 In terms of infotainment, the BMW 7-Series is the first model to feature BMW's iDrive 5.0 operating system. The new system now gets touch screen support, as well as Gesture Control. Other kit includes wireless phone charging, optional Sky Lounge Panorama glass roof when optioned with the long wheelbase version of the 7er and BMW Touch Command, a removable 7-inch tablet that allow passengers to control seat adjustment, interior lighting and air conditioning, as well as the infotainment, navigation and communication system. The tablet can also be used from outside the vehicle.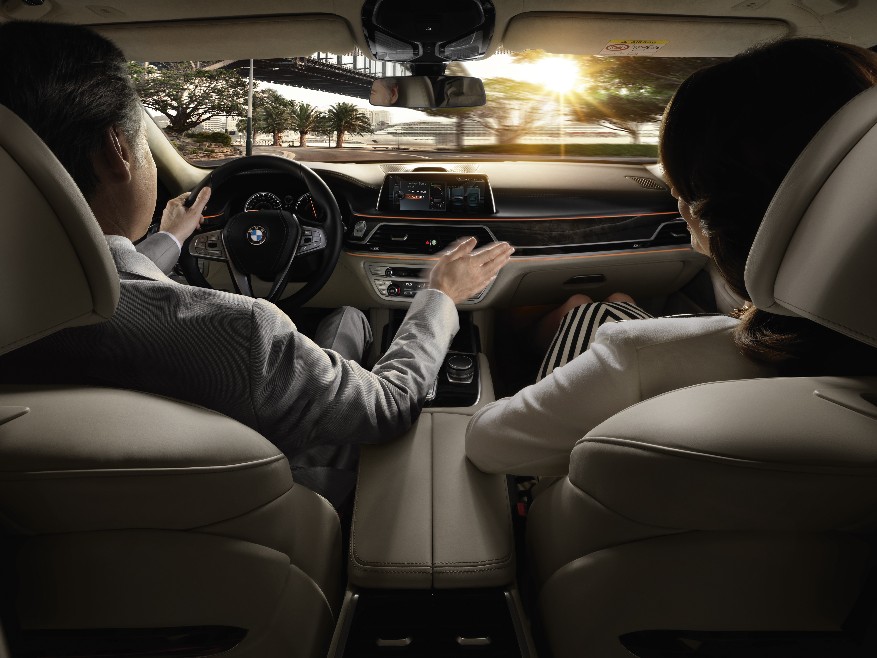 Like other flagship sedans in its class, the 2016 BMW 7-Series can be equipped with a 12.3-inch multifunction instrument display, which replaces the traditional gauges with a digital one. When coupled with the various Driving Experience Control modes, the screen can display a variety of gauges. A total of three driving modes are available on the new 7-Series, namely Comfort, Eco Pro and Sport mode. For example, if Sport mode is engaged, only speed and selected gear is shown on the screen, while Comfort mode features a traditional four cluster set up, with a magnifier function on current speed and rev speed. When Eco Pro mode is turned on, the rev counter changes into the EfficientDynamics gauge, which helps driver to maximize efficiency.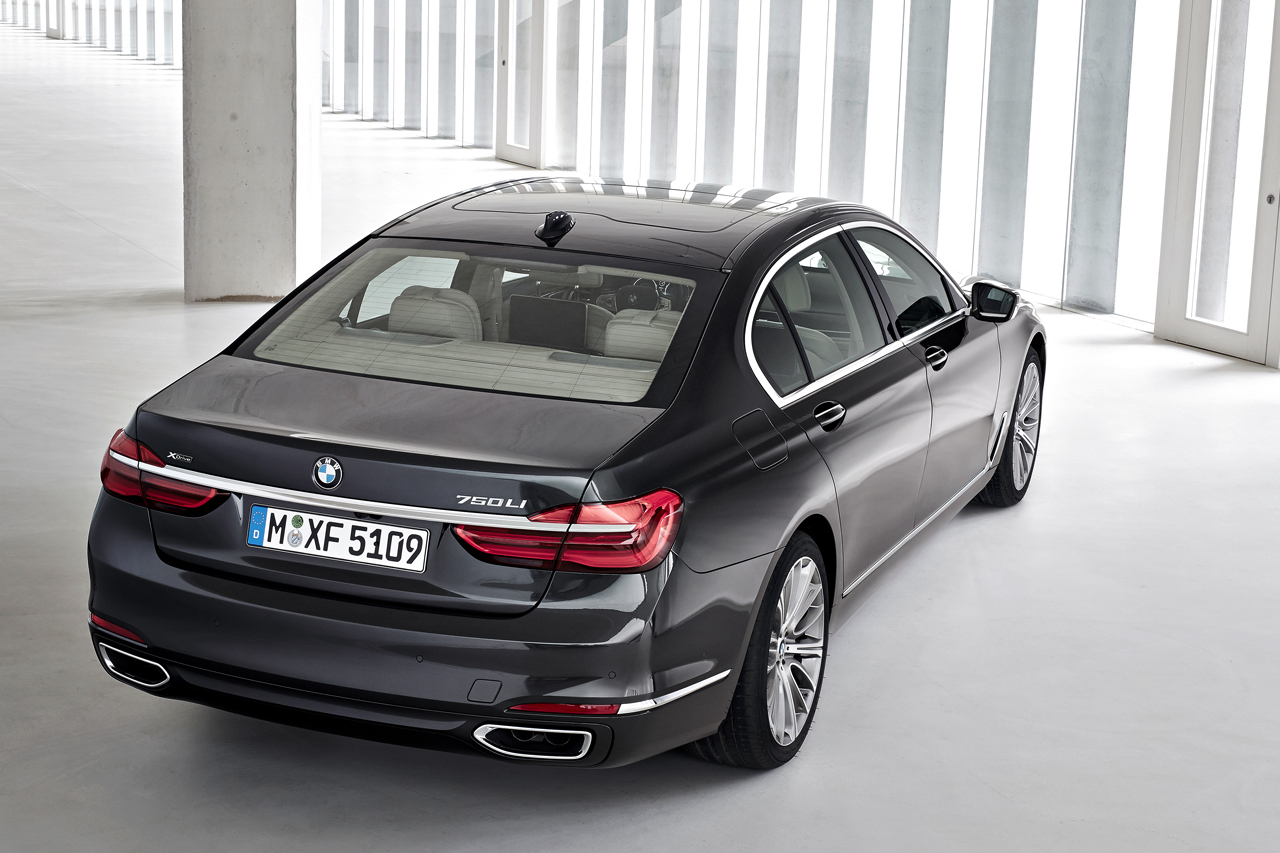 A total of five variants of the BMW 7-Series will be available at launch, which includes:
– BMW 740i (BMW 740Li): 3.0-litre BMW TwinPower Turbo inline-six engine with 326 hp at 5,500 rpm till 6,500 rpm and 450 Nm of torque from 1,380 rpm till 5,000 rpm.
– BMW 730d (BMW 730Ld): 3.0-litre BMW TwinPower Turbo inline-six turbodiesel with 265 hp at 4,000 rpm and 620 Nm (!) of torque from 2,000 rpm till 2,500 rpm.
– BMW 730d xDrive (BMW 730Ld xDrive): 3.0-litre BMW TwinPower Turbo inline-six turbodiesel with 265 hp at 4,000 rpm and 620 Nm (!) of torque from 2,000 rpm till 2,500 rpm.
– BMW 750i xDrive (BMW 750Li xDrive): 4.4-litre BMW TwinPower Turbo V8 with 450 hp at 5,500 rpm till 6,000 rpm and 650 Nm (!) of torque from 1,800 rpm till 4,500 rpm.
– BMW 740e plug-in hybrid (BMW 740Le, BMW 740Le xDrive): 2.0-litre BMW TwinPower Turbo four-cylinder with BMW eDrive. Combined power output is rated at 326 hp. The petrol engine generates 400 Nm of torque from 1,250 till 4,800 rpm, while the electric motor generates 250 Nm of torque.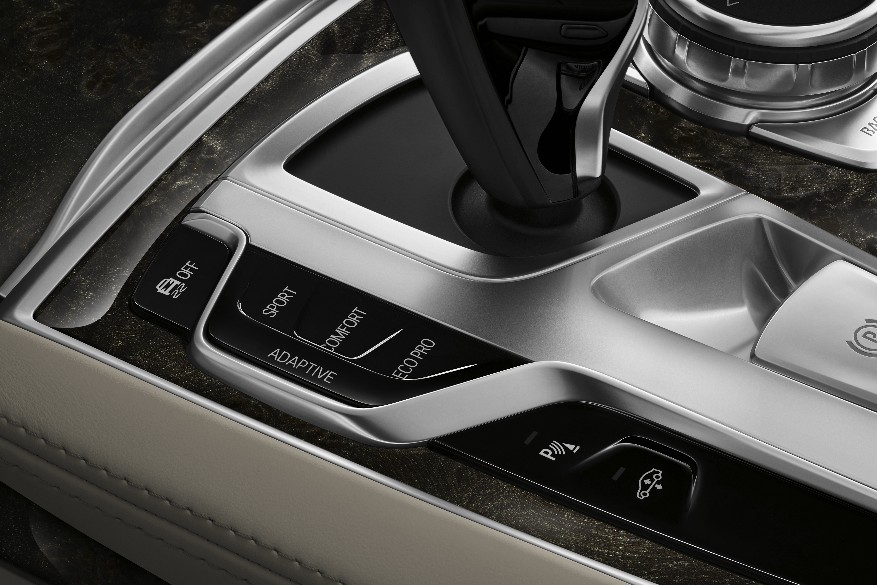 All variants of the BMW 7-Series feature an eight speed automatic transmission that drives the rear wheels. xDrive variants gets all-wheel-drive for better traction and can be optioned with Integral Active Steering, BMW's concept of all wheel steering. BMW plans to introduce even more engines later on.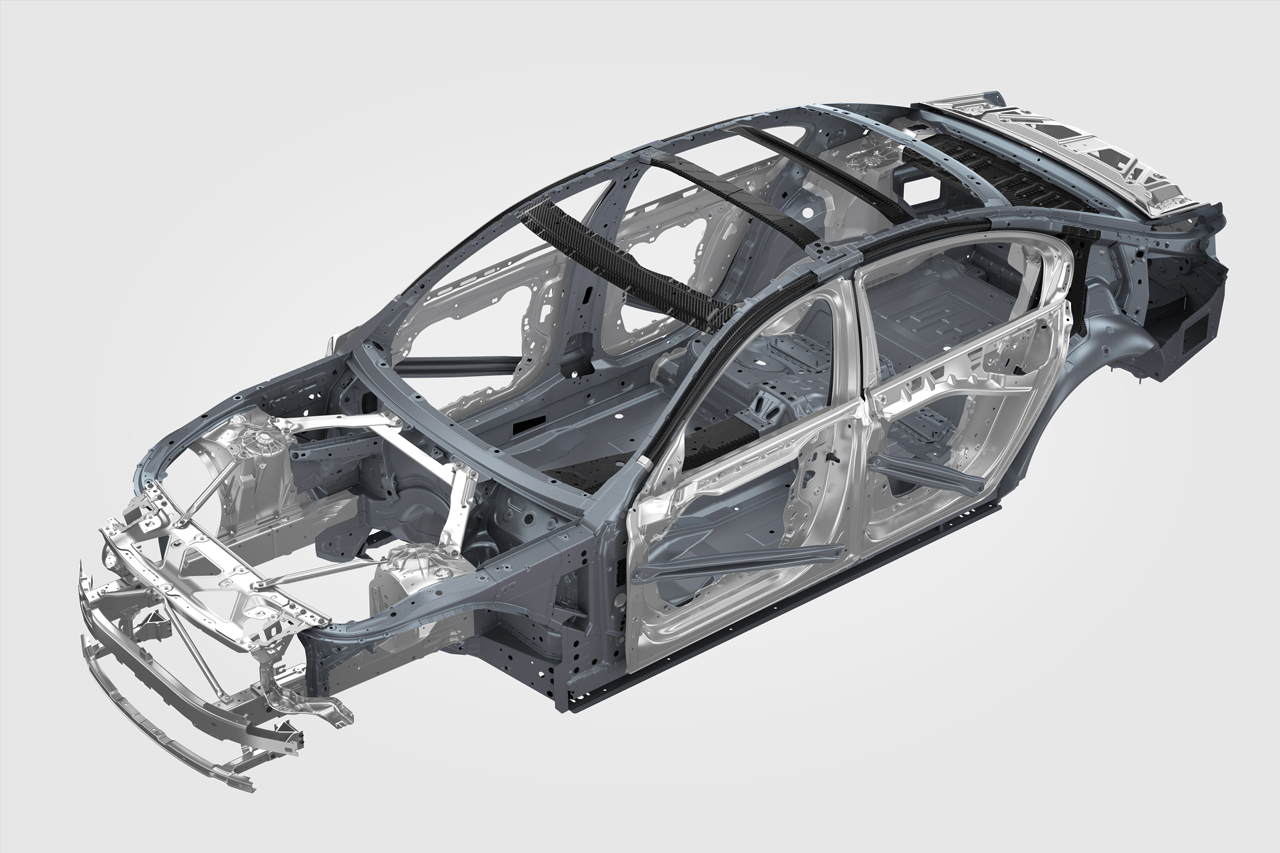 Under the new skin of the 2016 BMW 7-Series is BMW's CarbonCore, which utilizes carbon-fibre reinforced plastic, high tensile steel and aluminium in its construction. The usage of CFRP cuts the BMW 7-Series' weight by 130 kilograms off its predecessor, which enhances fuel efficiency.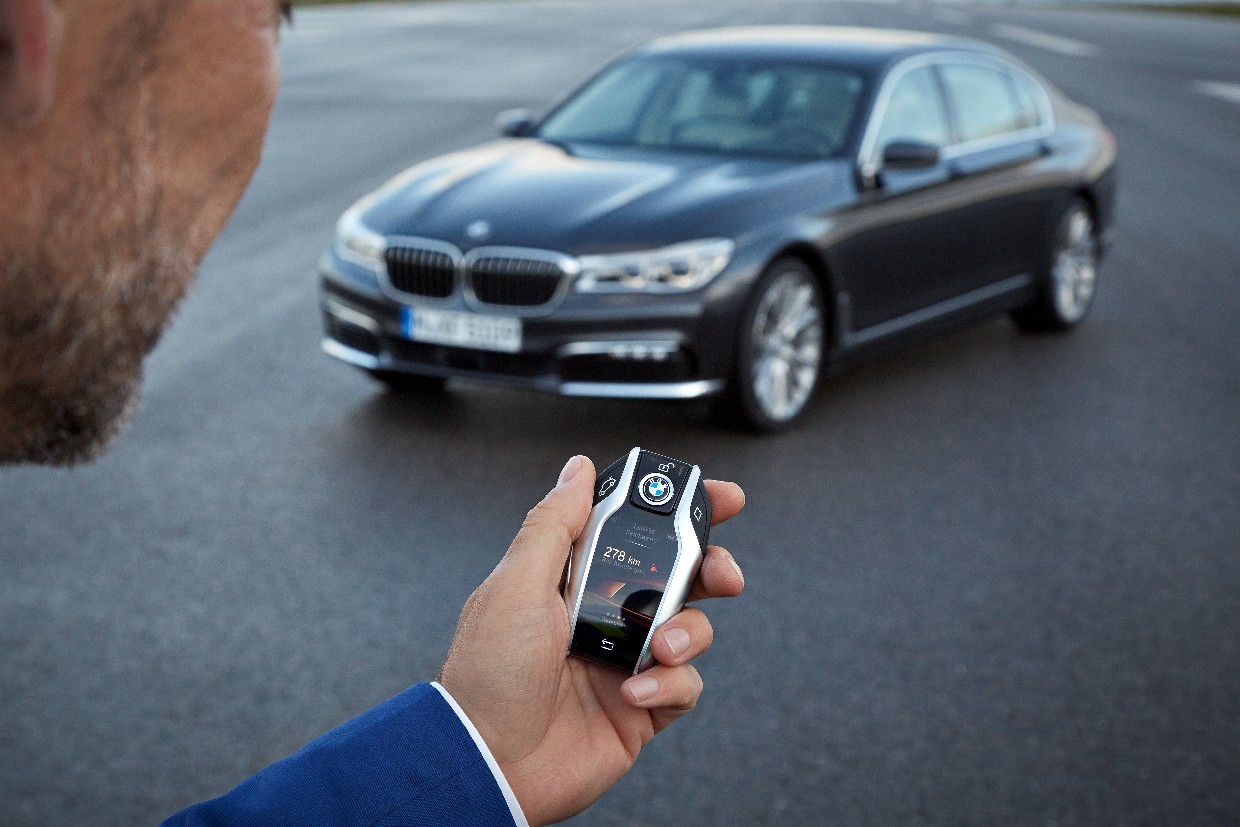 Also making a world premiere on the new 2016 BMW 7-Series is the Remote Control Parking feature, which allows for the 7-Series to manoeuvre in or out of forward-parking spots without a driver. According to the press release, "The driver initiates the car's progress forwards into or in reverse out of a space using the likewise newly developed BMW Display Key."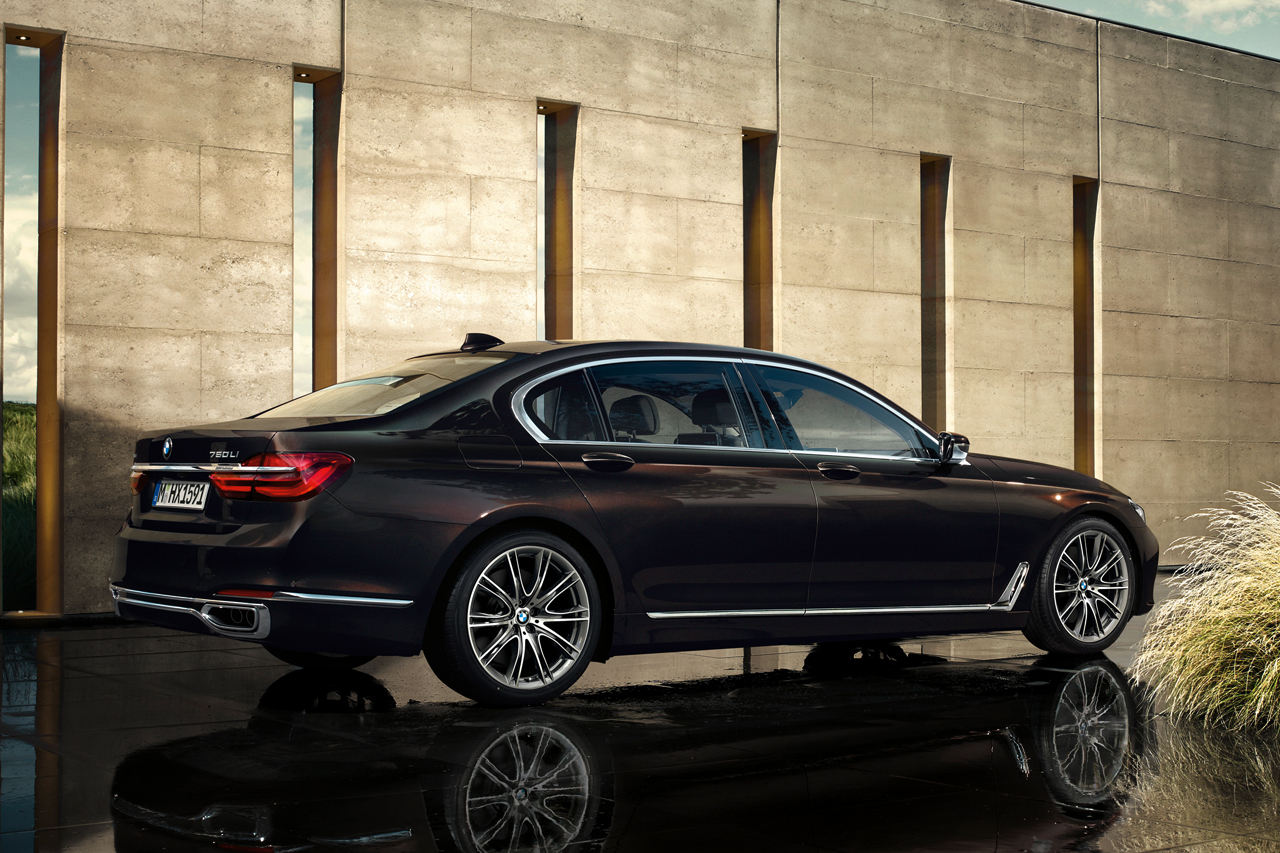 The 2016 BMW 7-Series is definitely one of the most anticipated models here, and we certainly look forward to the local debut here. Stay tuned for more updates!
BMW 7-Series (G11) photo gallery
BMW 7-Series (G11) design process and design sketches photo gallery
BMW 7-Series history photo gallery
BMW 7-Series (G11) production photo gallery