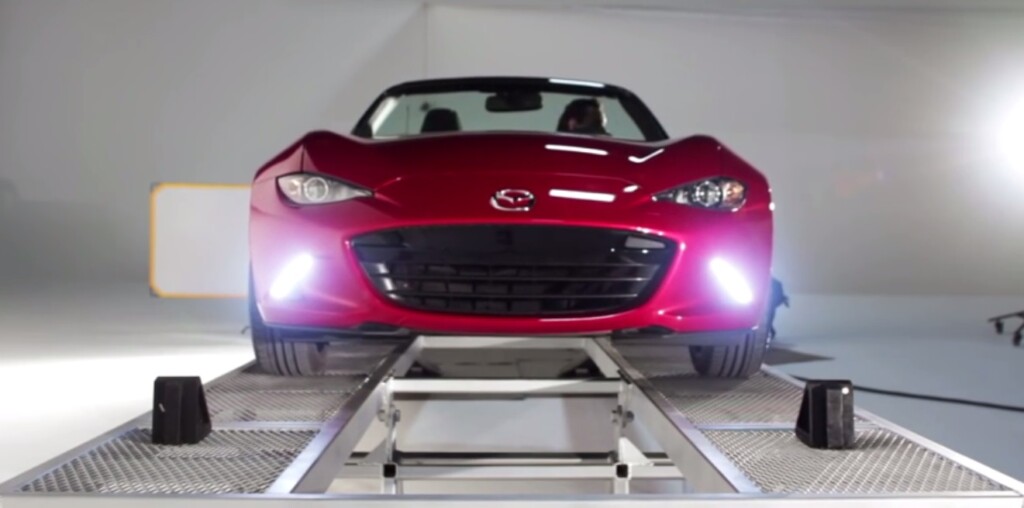 ADVERTISEMENT
Good engineering obeys the laws of physics. Great engineering defies them. In the latest video below, Mazda USA demonstrates how the new MX-5 Miata is perfectly balanced on each axle with 50:50 weight distribution.
In doing so, the engineering team in Mazda drove the MX-5 Miata onto a fulcrum and then leave it suspended in mid-air with no other force keeping it level.
It's really rather cool, and another great way that Mazda is promoting its cars without making you feel like there's a lot of marketing fluff around. The 1057kg roadster managed to achieve a perfect 50:50 balance, with a driver inside. That's not easy, but possible.
Watch the video below to find out!
Source: Mazda USA via Carscoop