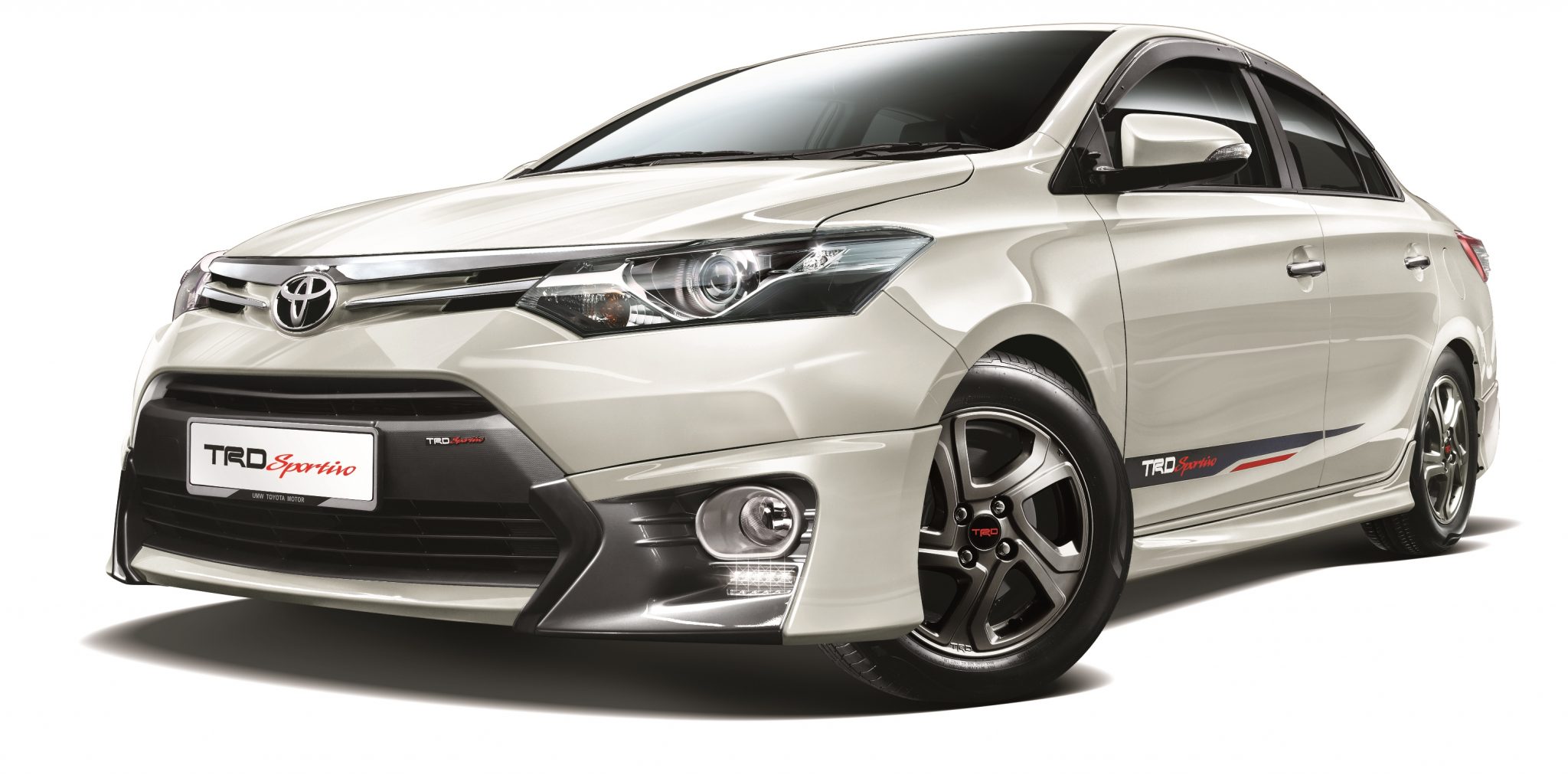 ADVERTISEMENT
UMW Toyota Motor's best selling model, the Vios and Hilux will now come with additional features at no extra charge. Buyers who purchase their Vios or Hilux from this month onwards (June 2015) will be able to enjoy this exciting promotion.
For the Toyota Vios, both the 1.5G and TRD Sportivo will now come with the DVD-AVN (Audio Video Navigation) system as standard. The system includes a reverse camera for free. The 2-DIN head unit features a large seven inch touch screen display with HDMI, USB, Bluetooth and AUX inputs.
The DVD-AVN system can also hook up to your phone's mobile data connection to connect to the internet. Good for those who wants to remain connected while on the move. The system also features Miracast to mirror compatible navigation apps from phones to the seven inch display. The DVD-AVN system is a Toyota genuine accessory and is designed and developed by Toyota. UMW Toyota Motor will install the DVD-AVN system at its own Accessories Centre, so quality is assured.
As for the Toyota Vios 1.5J and 1.5E, both variants will now come with Toyota Premium Security & Solar Film all round. The Premium Security & Solar Film is able to reject up to 99% of harmful ultraviolet rays and complies with JPJ's regulations.
The film is made out of an inorganic oxidized advanced nano material, and features a patented multi-layer design which delays glass breakage. Chances of shattering under impact has also been greatly reduced. Like the DVD-AVN system, the Toyota Premium Security & Solar Film is installed by professionals to ensure quality standards are adhered to.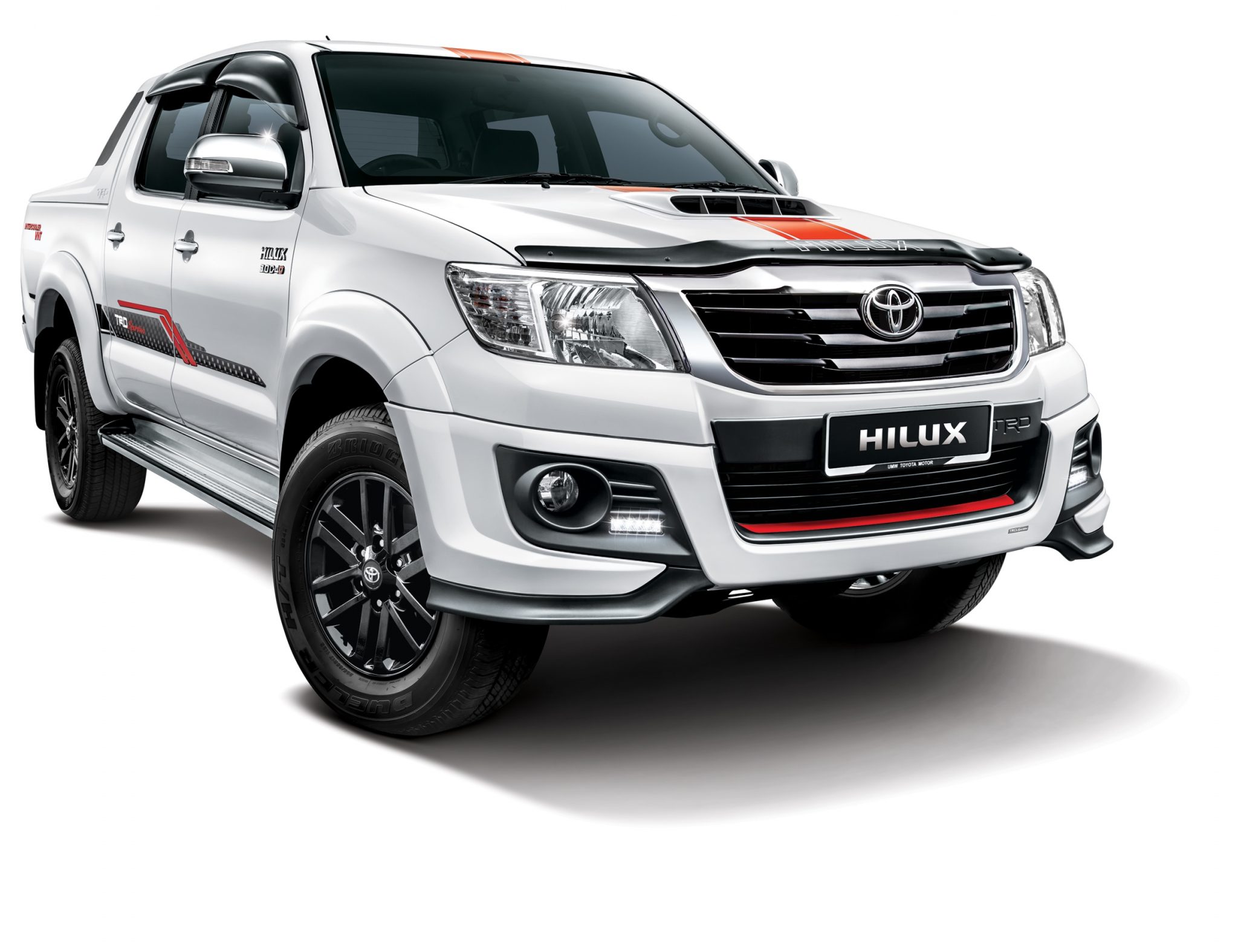 As for the Toyota Hilux, those who purchase a Hilux G or Hilux TRD Sportivo will get an extra Value Package for free. The Value Package adds to the Hilux's external appearance and enhances functionality and practicality.
Like the Toyota Vios, the Toyota Hilux will also come with the Toyota DVD-AVN system. For the Toyota Hilux, the DVD-AVN system is a much-welcomed addition which aids the driver in parking, thanks to the included wide-angle reverse camera. Apart from that, the reverse camera also features guide lines for easy maneuvering.
As for the outside, the Toyota Hilux benefits from various red decals on the front hood and sides for a sportier look. A hood protector is installed up front, and a stainless steel sports bar is installed at the rear, for that added macho looks. Buyers can also opt for the optional TRD Sportivo Sports Bar which costs RM2,500.
Check out your nearest Toyota showroom to get more information about the new value-added Toyota Vios and Hilux models.