ADVERTISEMENT
A community of Ferrari owners will hold a cross-country tour from Singapore to Malaysia from May 28th to June 1st, 2015. The Ferrari Southeast Asia Grand Tour 2015 (FSEA Grand Tour 2015), will consist of around 100 Prancing Horse cars of different models joining the tour to strengthen the relationships between Ferrari owners in Singapore, Indonesia and Malaysia.
Throughout the tour, the participating members will have the opportunity to experience Ferrari's performance on roads with interesting sites and challenges, such as Orchard Road & Marina Bay Sands that are icons of Singapore, Genting Highland & Berjaya Hills in Malaysia that will be a feast for the eyes with their breathtaking beauty and nature.
Another interesting highlight is the track day at Sepang International Circuit in Malaysia. This circuit is one of the venues for the Formula One Grand Prix and participants will be given an opportunity to undergo training in driving with experts from the Corso Pilota program. Members of Ferrari Owners Club can also improve their driving skills on the 5,542 km circuit as if they are professional race car drivers.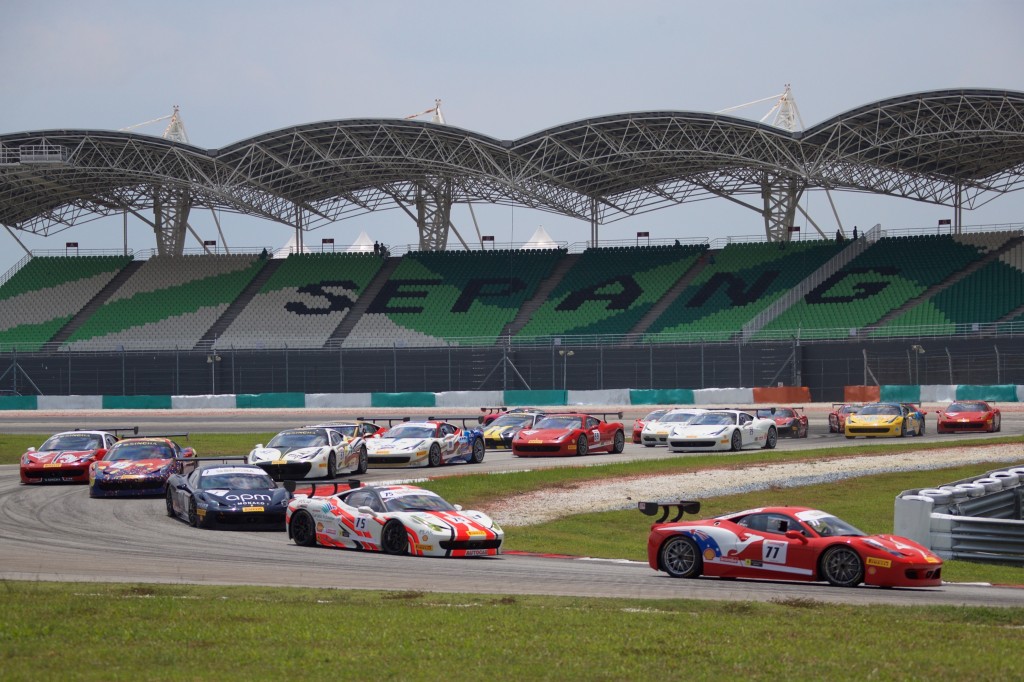 Similar to other FOC events, there will be an element of charity to help others within the tour agenda. On this occasion, tour members will support the Special Olympics to help children with special needs.
The exhilarating tour will close with a celebratory FSEA Rally Finale Dinner at the iconic Clifford Pier of Fullerton Bay Hotel, Singapore. With their love for driving refuelled and the bonds of friendship strengthened, it is without doubt that Ferrari owners, from Singapore, Indonesia and Malaysia, will be looking forward to the next gathering of love, passion and Prancing Horse cars.
Commenting on the FSEA Grand Tour 2015, Managing Director of Ferrari Far East, Dieter Knechtel said, "Ferrari cars are a reflection of great passion and emotion. Those who are attracted to own a Ferrari are individuals who have the courage to dream with a strong dedication, spirit, and love to make it come true. We are happy to know that Ferrari owners in Singapore, Indonesia and Malaysia have and share the same passion towards Ferrari. The three countries play important roles for Ferrari and because of this, we expect this milestone event to further strengthen the relations between Ferrari owners in Southeast Asia."