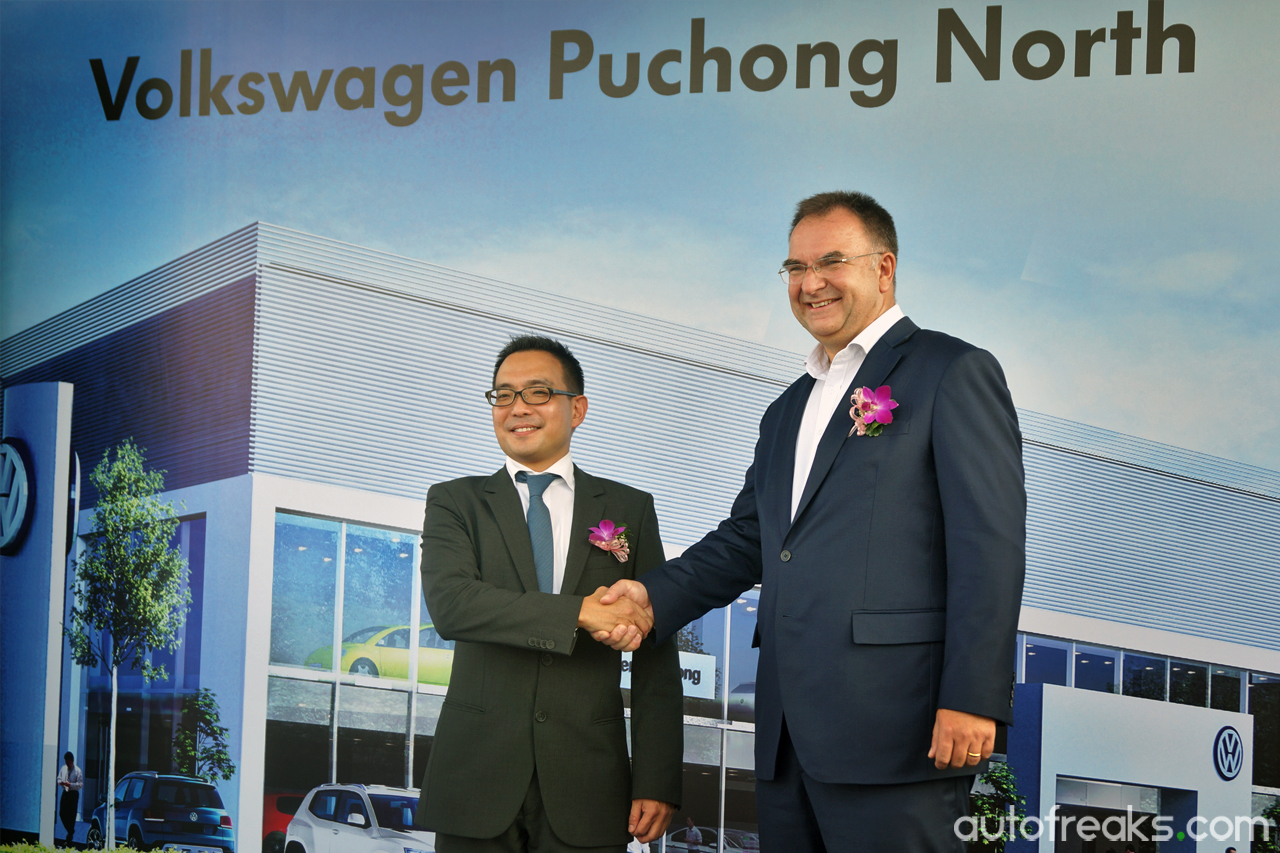 ADVERTISEMENT
Volkswagen Group Malaysia has partnered with Swire Motors to mark the construction of the new Volkswagen Puchong North 4S centre, which will be the biggest dealer facility here in Malaysia.
The ground breaking ceremony was officiated by Mr. Armin Keller, Managing Director of Volkswagen Malaysia and Mr. Eric Khoo, General Manager of Swire Motors SEA. The new Volkswagen Puchong North 4S centre will be the second Technical Service Centre in the country.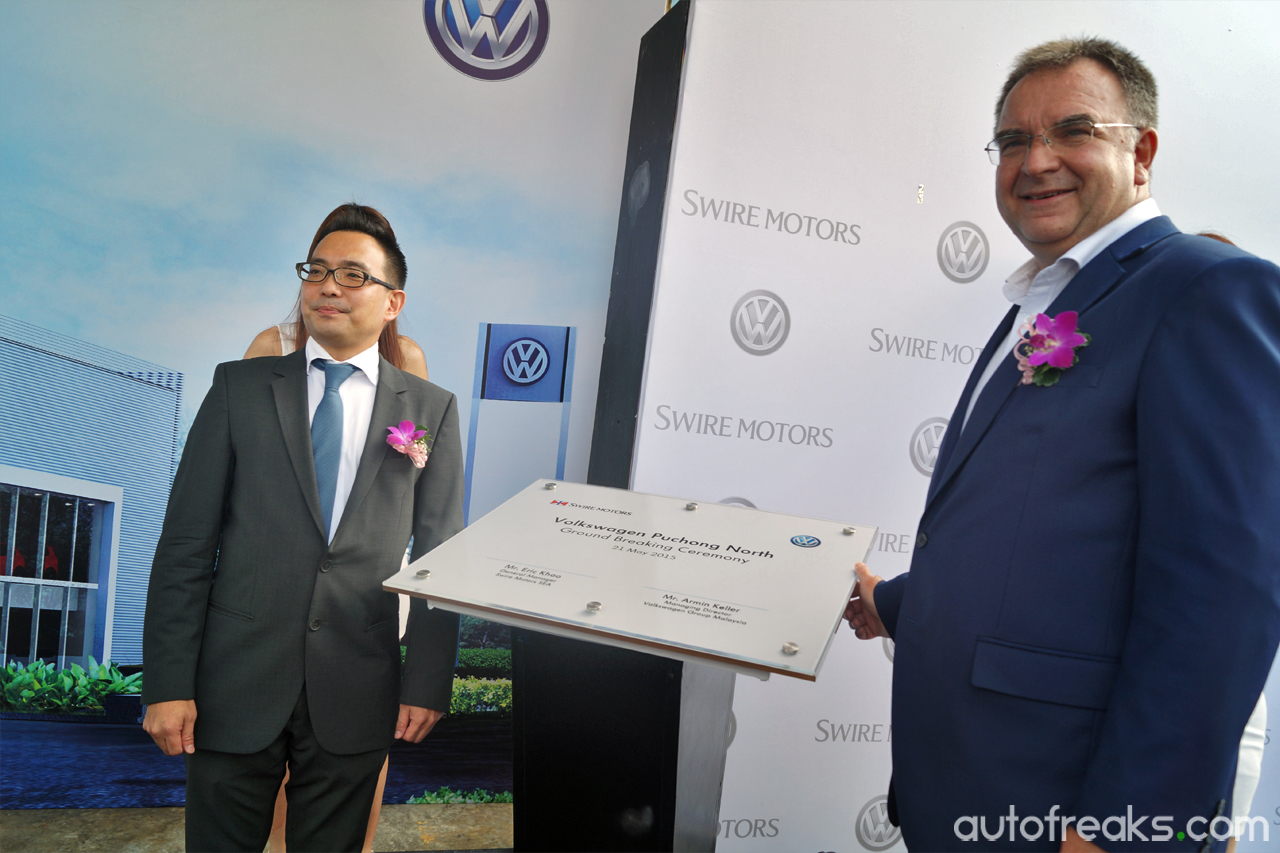 Mr Armin Keller said, "We are very happy to have Swire Group find this investment prospect in Malaysia through Volkswagen. This will help the local market in many ways – from job opportunity for locals to expanding the automotive industry here. Volkswagen Malaysia is excited about the opportunities of growth this partnership offers."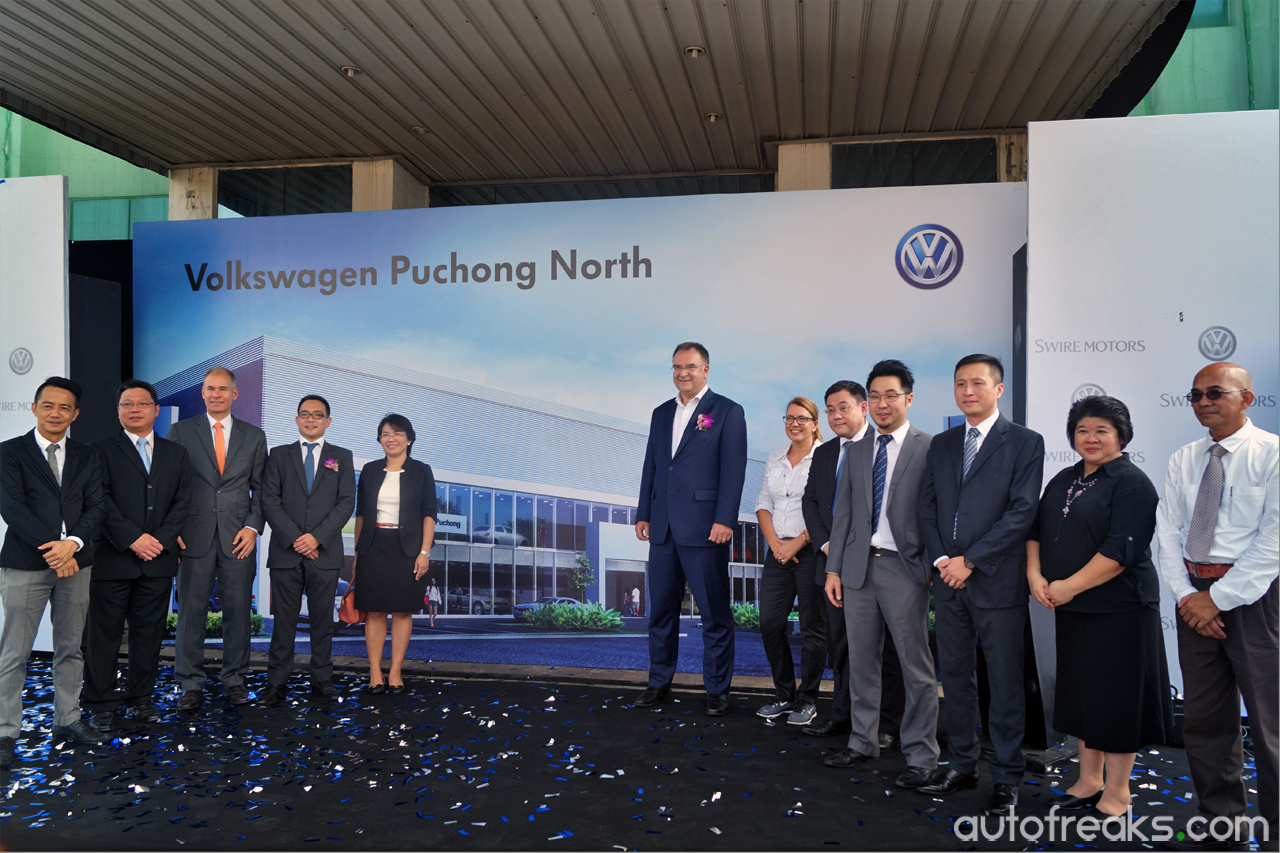 "Swire Group's close partnership with Volkswagen started in Taiwan and we are happy to be extending this business relationship to Malaysia. We find this market an attractive one as it is constantly growing therefore it seemed natural to embark on our automotive venture here through this iconic German brand," said Mr. Eric Khoo.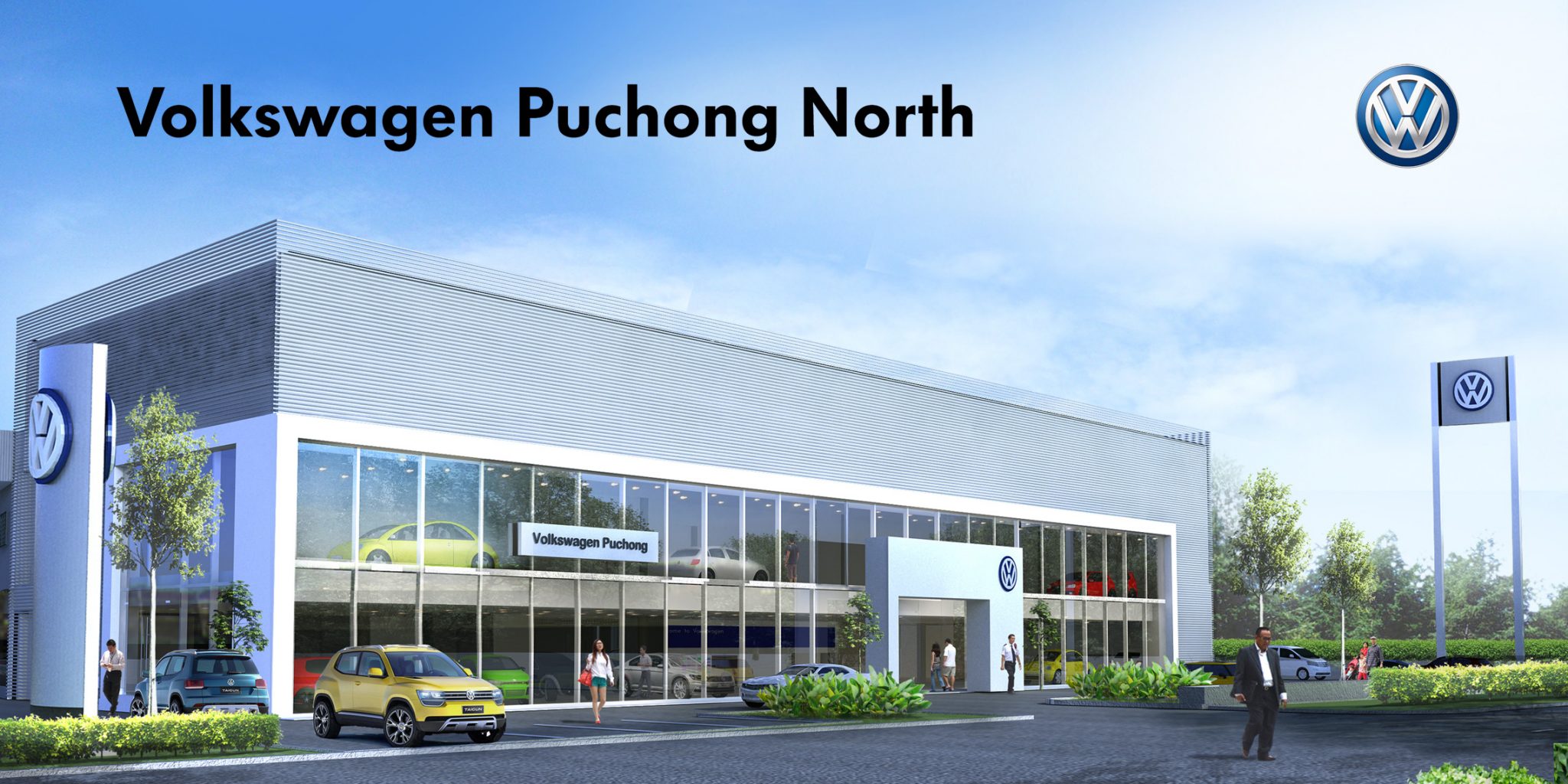 The new 4S centre is capable of displaying up to 16 of Volkswagen's models, and the aftersales section will have a total of 25 service bays. The Technical Service Centre will host comprehensive machinery and a full team of Volkswagen certified master technicians.
Construction of the new Volkswagen Puchong North 4S centre is expected to end in November 2015. It is located at Lot 895, Jalan Subang 10, Kampung Kenangan, 47100 Puchong, Selangor.