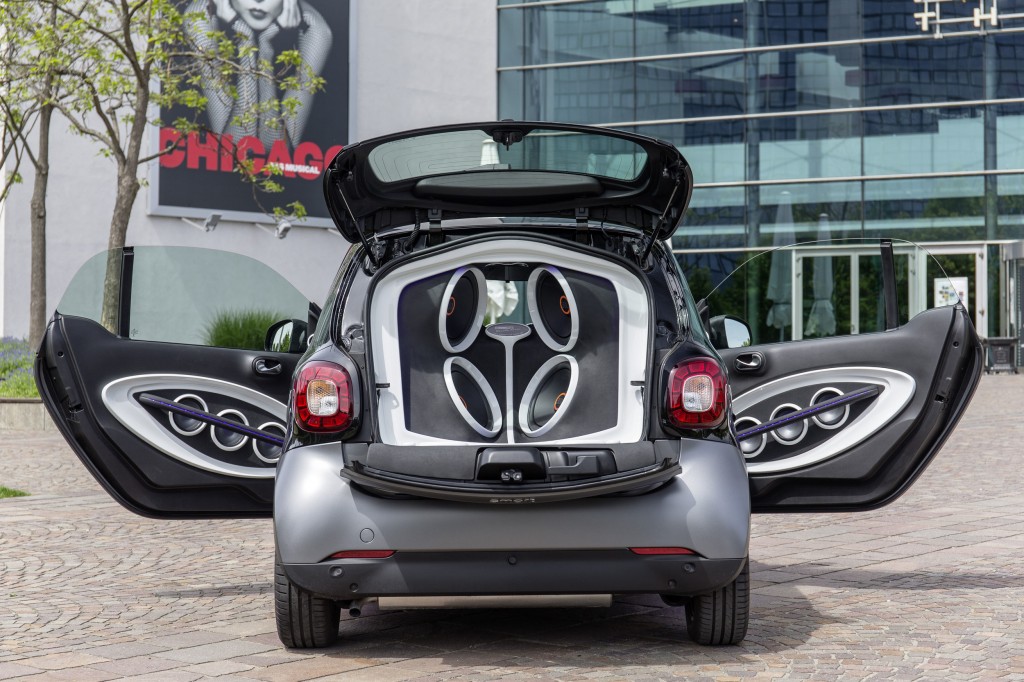 ADVERTISEMENT
Every Smart owner knows how great 'small' can be. However, the automaker is hoping to create a rocking party in a compact package in collaboration with speaker company JBL. The two brands have packed the biggest sound system possible into a Fortwo for a one-off creation, called the Forgigs.
The result is a mobile sound system that brings even more joie de vivre to the city with a mighty sound. And that's not all, the Smart Forgigs can also serve as a mobile amplifier for live concerts by street musicians, for example (If buskers could afford this, they wouldn't be busking. – Ed.)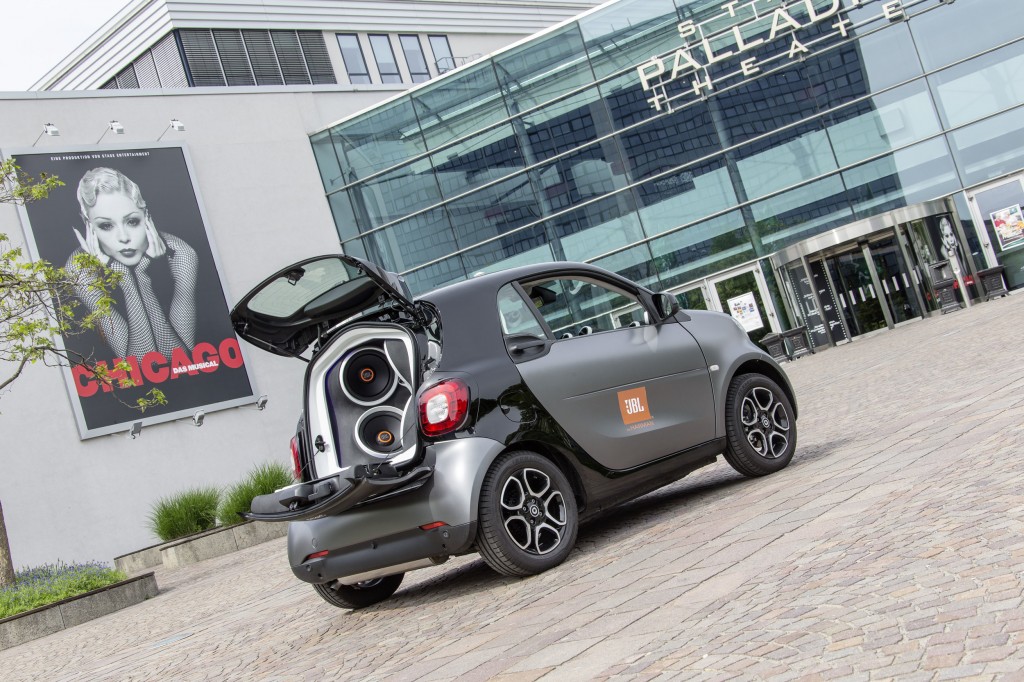 There are a total of 5 amplifiers that provide sound pressure of up to 150 dB: 3 JBL GTO 804 EZ amps serve the tweeters and mid-range speakers whilst 2 JBL GTO 751 EZ amps power the subwoofers.
They drive a total of 4 type JBL GTO 609 C loudspeaker sets, each with 2 tweeters and 2 mid-range speakers. In addition to these 16 loudspeakers there are 2 powerful subwoofers, each with a diameter of 30 cm.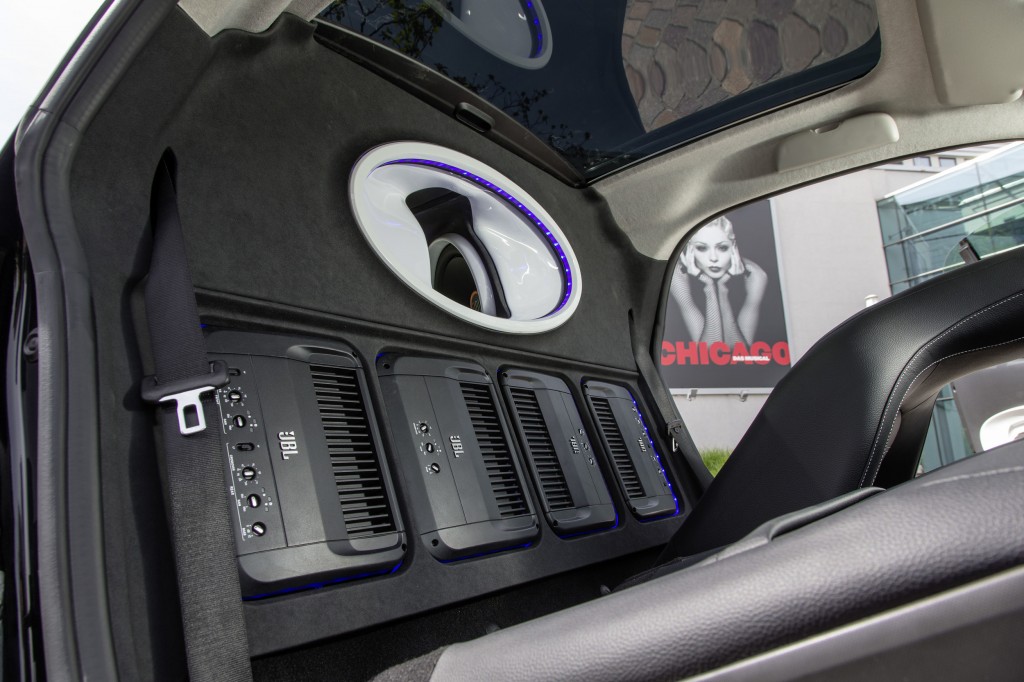 The music signals are provided by a digital signal processor (DSP) from the Italian specialist Mosconi. The sound processor can output via 8 channels, and with Bluetooth streaming it can also process uncompressed files in formats such as Wave or Flac and, needless to say, lossless or mp3 files, for example. The signals are transferred from mobile devices such as tablets or smartphones by A2DP (Advanced Audio Distribution Profile). iOS, Android and Windows devices are supported.
The Smart Forgigs is not available for sale, however, it will go on an European tour this summer to let music fans experience the world's smallest concert hall.