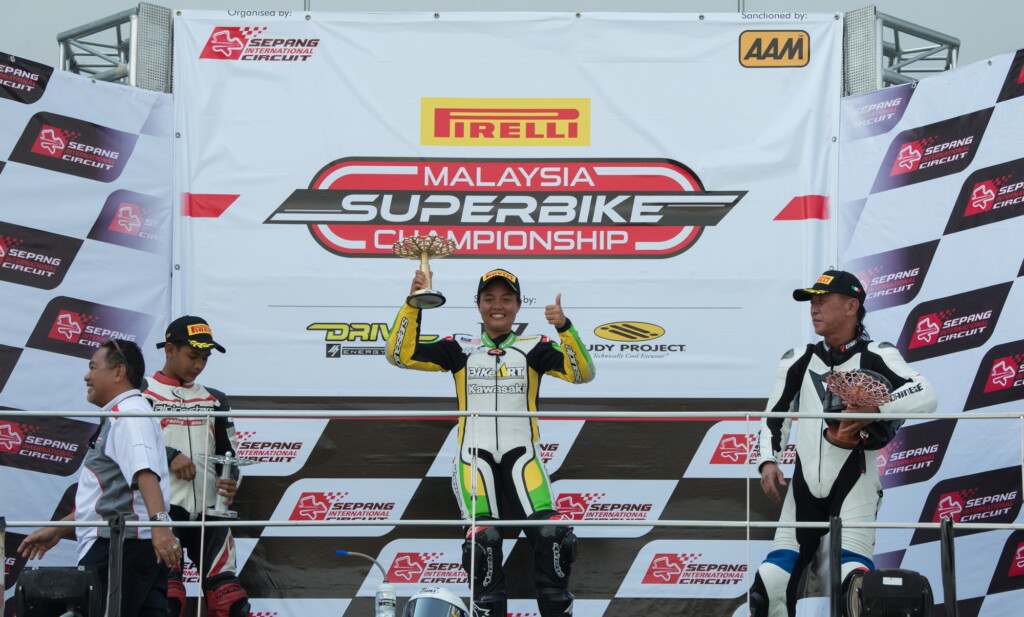 ADVERTISEMENT
Female rider Siti Norafizah Muhamad wants a shot at competing in this year's Shell Malaysia Motorcycle Grand Prix at the Sepang International Circuit (SIC) this October as a wildcard rider for the Moto3 race. We say give it to her!
Fondly known as Fifi amongst friends and family members, the 20-year old Kulai-born rider, who scored a double victory at the opening round of the Malaysia Superbike Championship (MSC) recently, said that it would be an honour for her and Malaysia's female racing community if she was given such opportunity.
"That would be a dream come true for me," said the BikeArt Racing rider, who is defending her Open 250 crown at this year's Malaysia Superbike Championship (MSC), which is rebranded from the old Malaysian Super Series (MSS) biking competition.
"If I am truly given the opportunity, I pledge to make my family, country and BikeArt Racing Team proud. I sincerely hope that SIC will be having the wildcard programme again this year. It is a good programme for us competing locally and for Malaysian motorsports to have Malaysian female riders for the first time at the Malaysian Grand Prix," said Fifi, who etched her name into history three years ago when she became the first lady rider to win at the MSS through her victory in the SIC Ninja 250 Cup.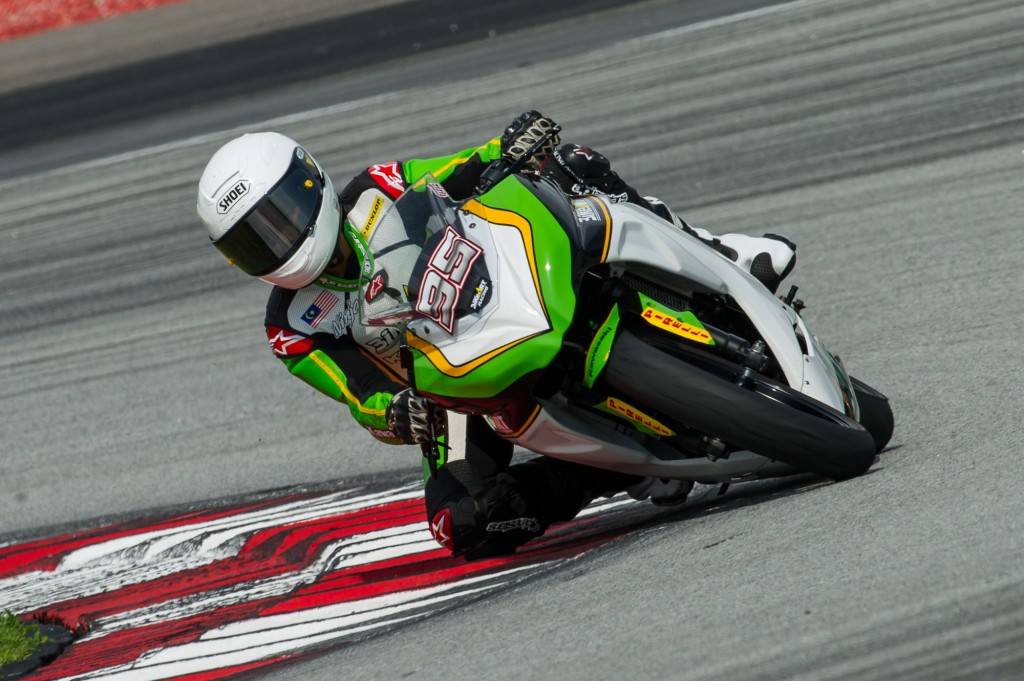 After recording 5 wins and 3 second placings, Fifi created a bigger impact in the Malaysian motorsports world last year when she was crowned the first female champion in the Malaysian Super Series (MSS) after winning the 250cc Open championship overall title.
Currently competing in the Asia Road Racing Championship (ARRC) in the Asia Production 250 class, Fifi was in dominant form in both races for Round 1 of the MCS to record a perfect score of 50 championship points in the Open 250 class. Malaysian teenage rider Azroy Hakeem Anuar is second with 40 points and Singapore's veteran rider Angelo Neo sits third overall with 26 points.
Conducted occasionally since the inception of the Malaysian Motorcycle Grand Prix in 1991, the MGP wildcard programme was given an infusion of new blood in 2009 when it was formalised as a structured programme which saw Muhammad Zulfahmi Khairuddin making his international debut before charting a name in the Moto3 category at the MotoGP World Championship.
After the participation of Zulfahmi and Elly Idnizar Illias as wildcard riders in MGP, several other riders also benefited from the initiative including Muhammad Farid Badrul Hisham, who is currently dominating the MSC Supersport class.