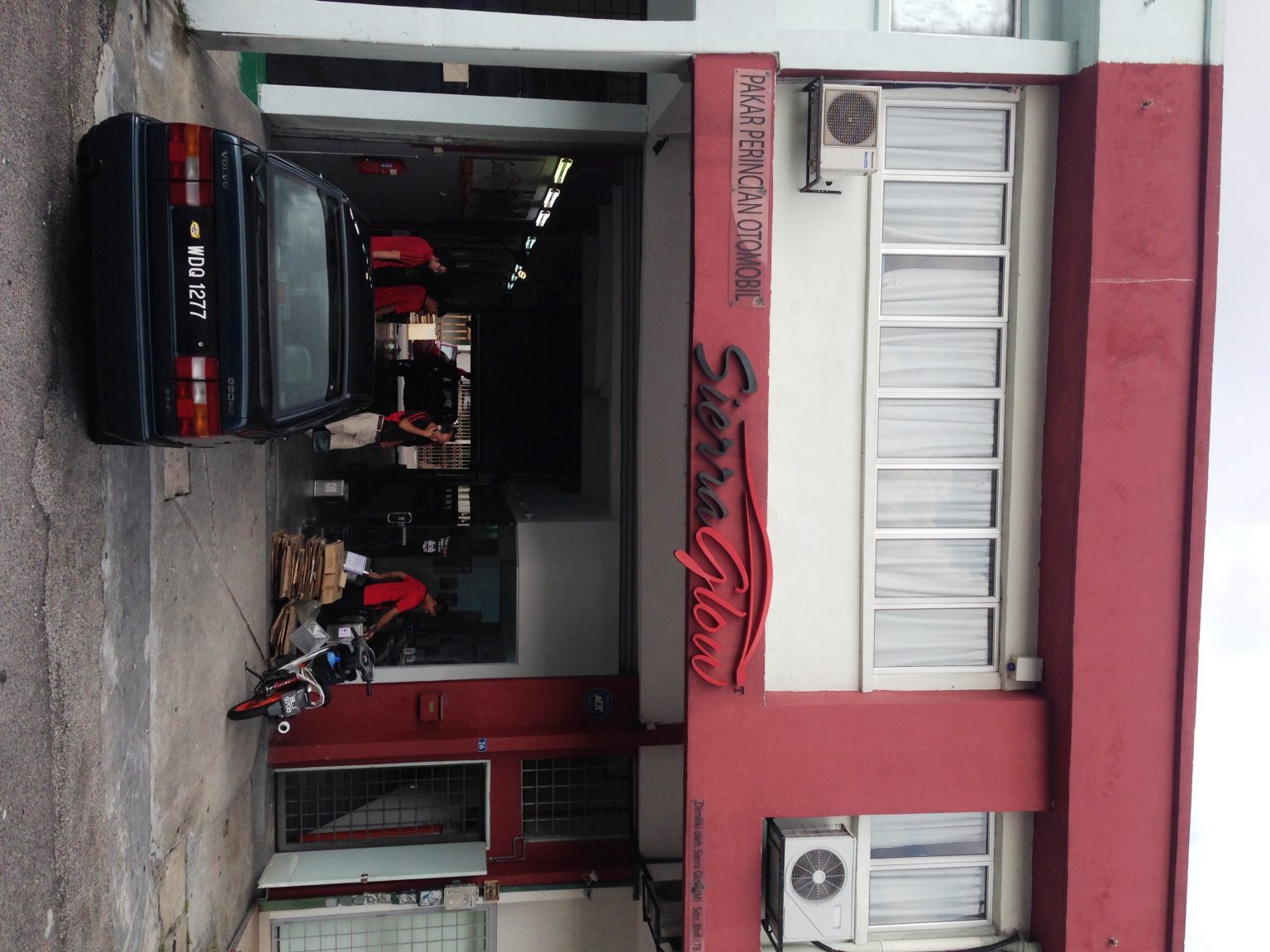 ADVERTISEMENT
Do you know what separates passion from business? Well, the recent Floyd Mayweather vs. Manny Pacquiao match-up would be a good analogy. While the latter fought hard with his heart – not to mention a vicious right-hook – the former was all business. First-off he'd been dodging and ducking (pun intended) Manny for the longest time, waiting for a 'proper' pay-out before lacing up his gloves, while Manny just wanted a shot at the title.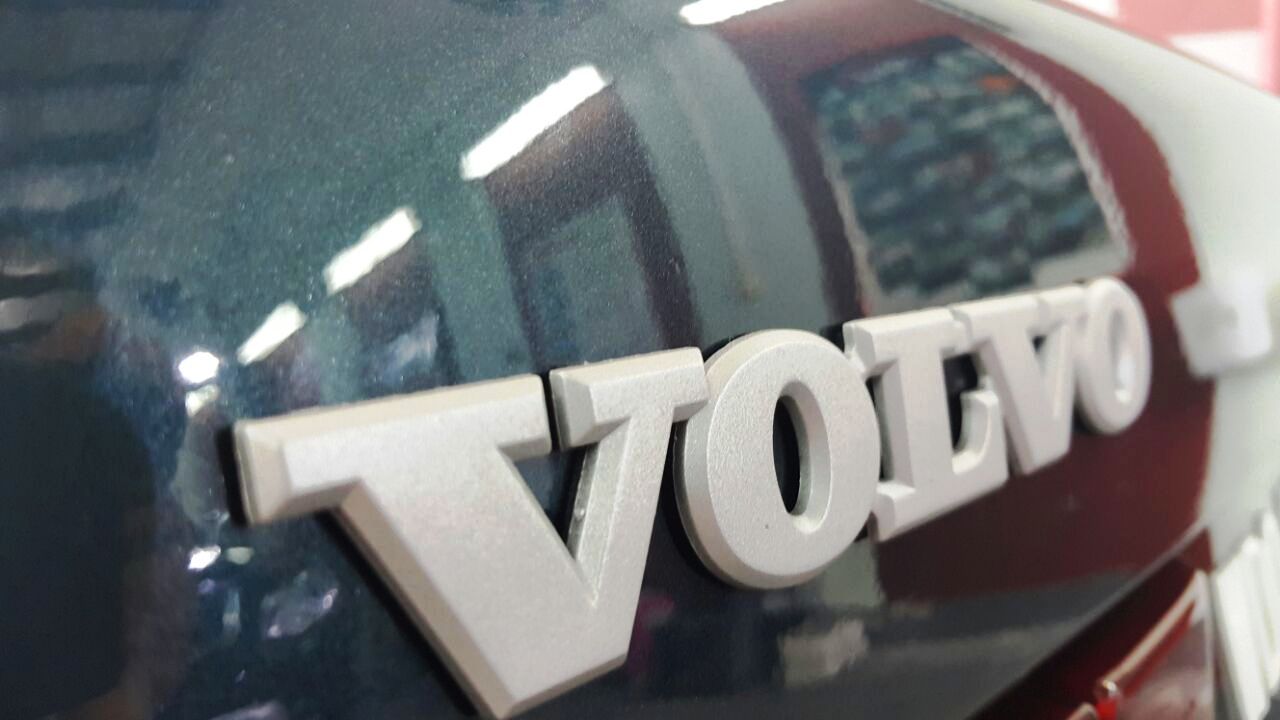 The eventual fight, one of the most anticipated boxing matches in pugilism history, was all business as usual for Floyd, and it was obvious. He did just enough to keep his very expensive title belt, while Manny frustratingly chased him around throughout the 12 rounds of this title fight. Many, including Manny, thought he'd won the fight, as did I, but hey, it's all business now. And that intro, for what it's worth in its roundabout way, leads me to this place, Sierra Glow, and why it's more than just a business. It's the place to come to if you're passionate about keeping your car looking resplendent for years to come.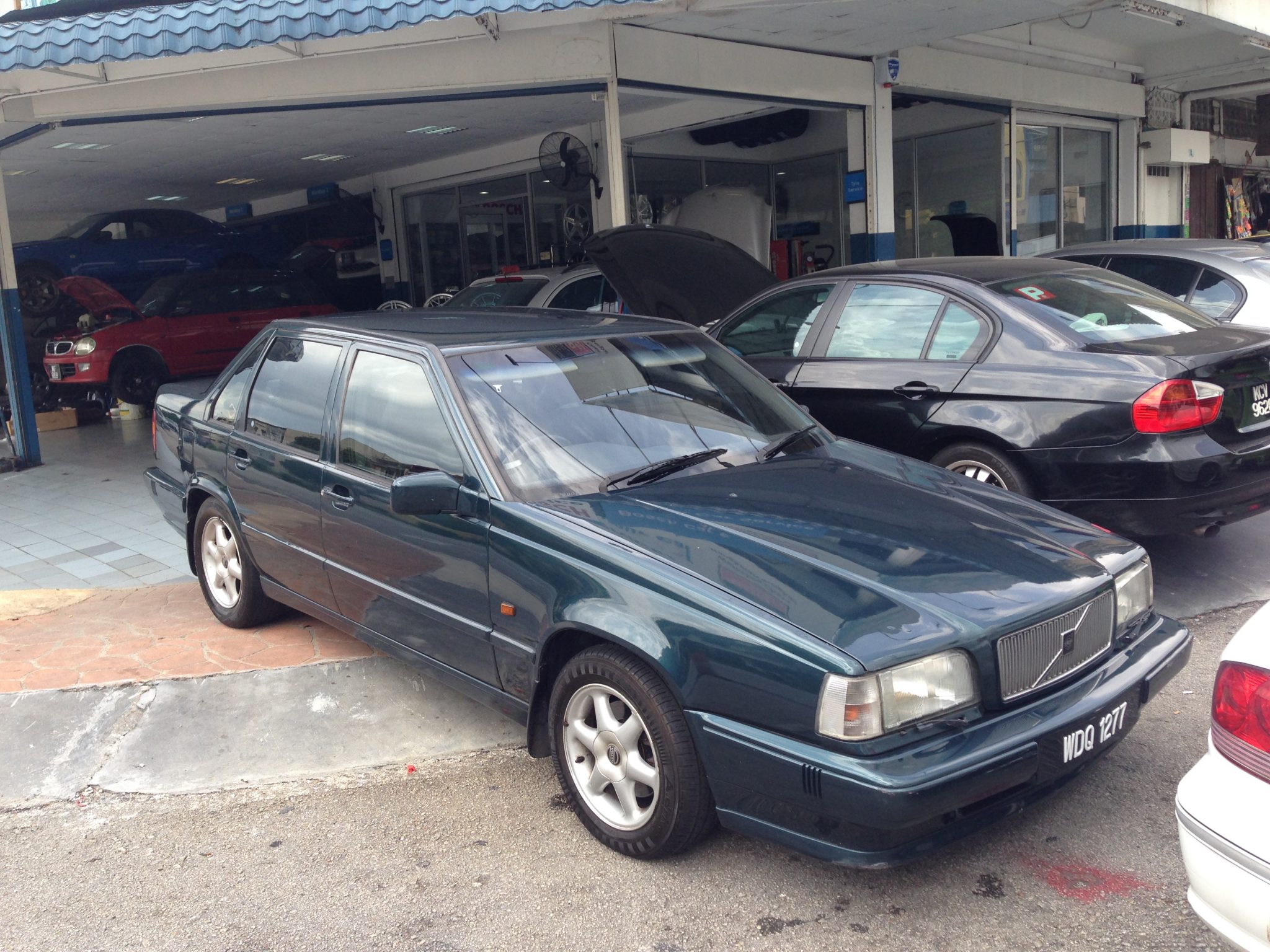 Those who've been following my car restoration efforts in the past will know that when it comes to old cars ending up in a scrap yard, if it's within my means, I'll try to save it, and recently I was told of an old Volvo 850GLT that was headed in that very direction. The owner had migrated and left the car with a mutual friend to sell, but 6 months on there were no takers. I went to see it on the final day before it was destined for a chop-shop and immediately recognized it for what it was; a veritable diamond in the rough.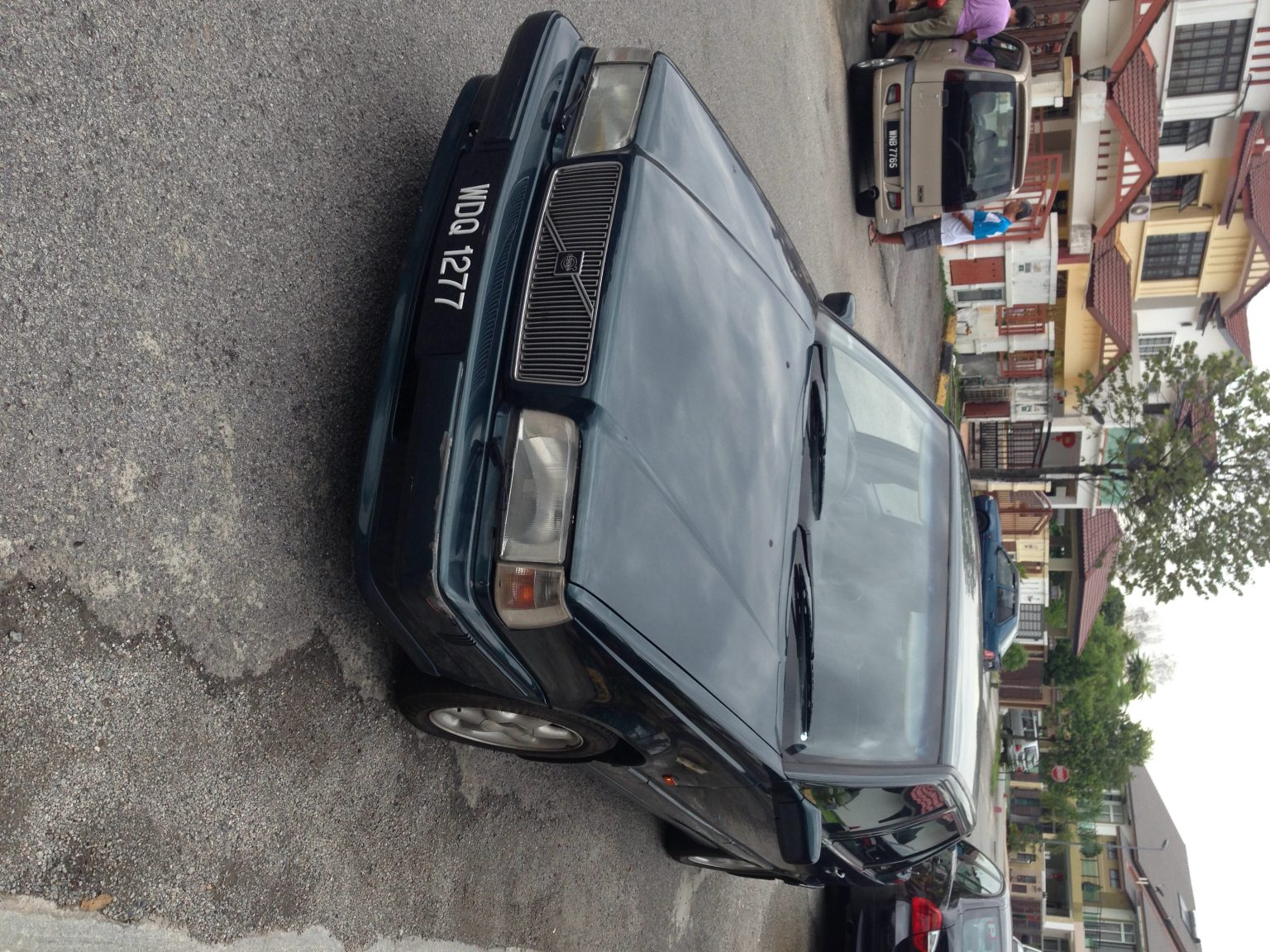 For the benefit of all, a brief history lesson: The Volvo 850 GLT actually predates the 850 SE and GLE, and while it's older than both the latter, it was also the (then) importer Federal Auto's star car for a while. It was a top-spec model with a full leather interior, alloy wheels and a smooth, sweet-revving, naturally-aspirated 2.4L, 5-cylinder, 20-valve engine with about 170bhp, which was no laughing matter back in the early/mid-90's. The subsequent GLE and SE models were actually 'dumbed-down' just a bit spec-wise, to bring the price of the car lower and make it more affordable to more buyers.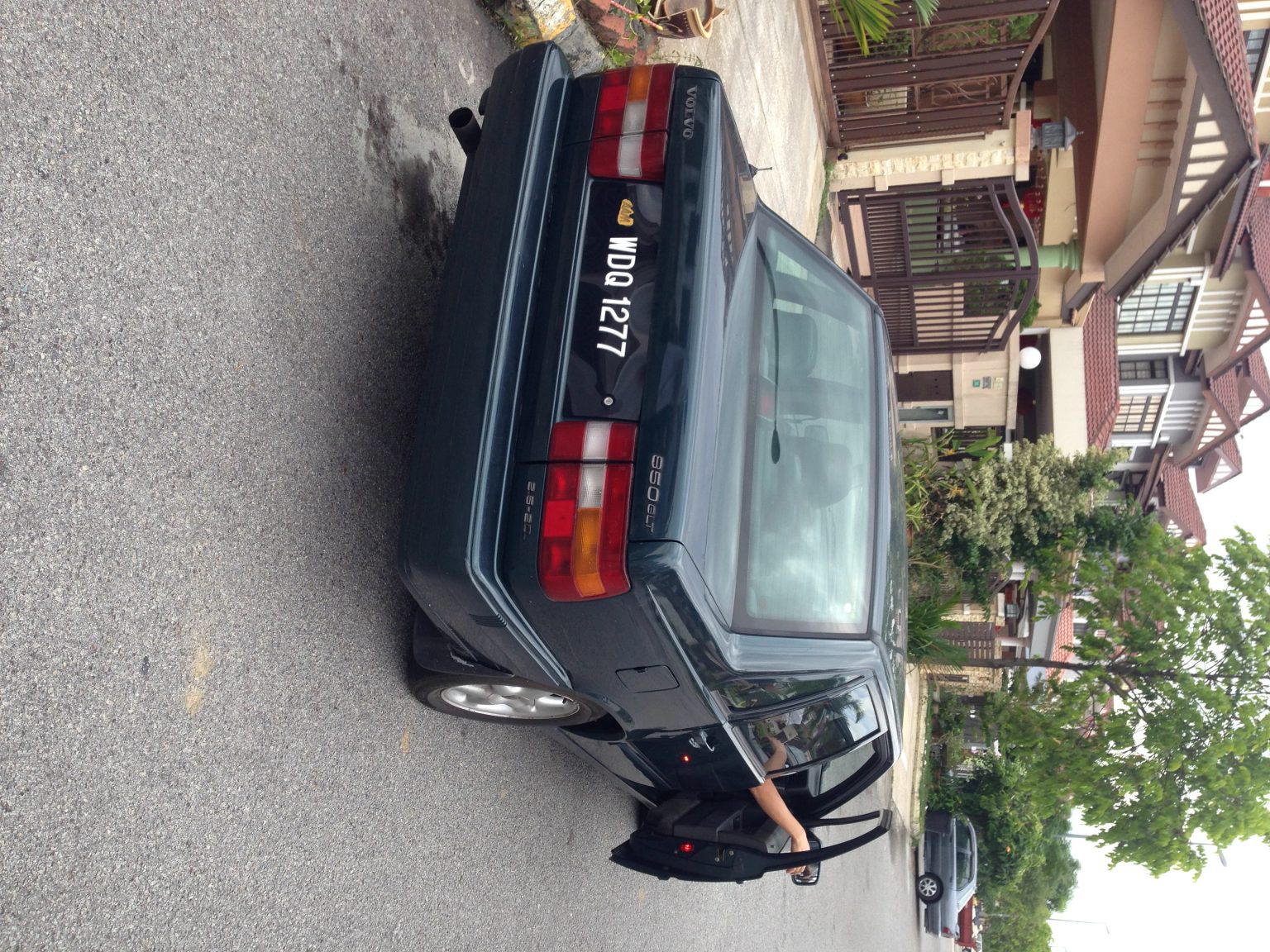 Needless to say, after a drive around the block, I bought it on the spot. After getting all the lubes transfused as usual, and sorting out whatever mechanical issues that had emerged from lack of use, it was time to take a look at the paint work, but not before by per chance, I found a used set of original V70 T5 alloys for it. The car was sporting its original metallic green paint, and if memory serves it was known as Laguna Green. I decided that I wanted to maintain this original paint, which was definitely showing signs of ageing. 20 years of our harsh climate had not been kind to the paintwork. Enter Sierra Glow (SG).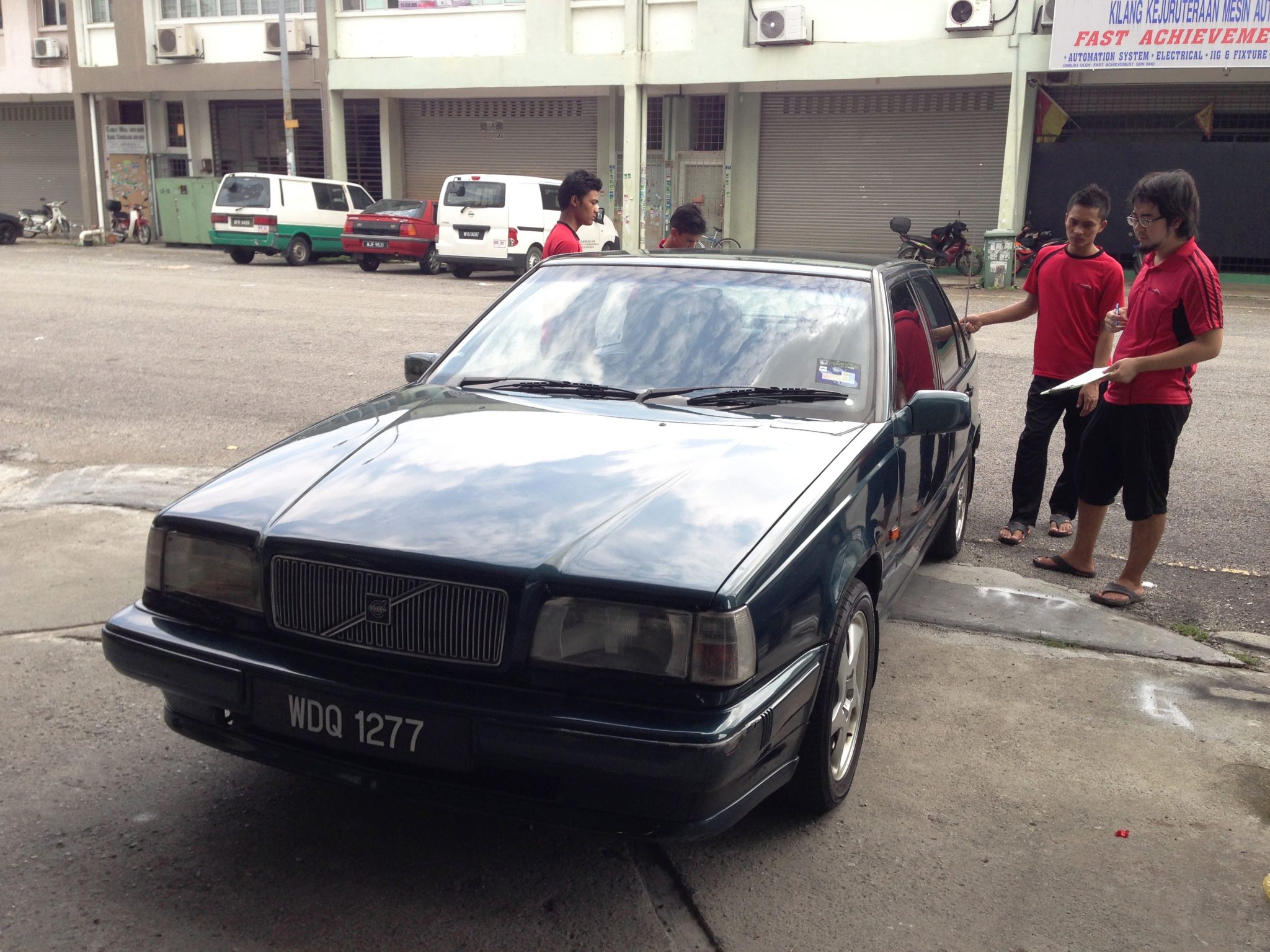 Choong KF, the owner of SG has been in the business of restoring, maintaining and detailing cars since 2007. "Blue Flame technology was introduced in September 2013 after 2-3 years of (R&D) Research and Development done in Japan accordance to JIS (Japan Industrial Standards)" he enthused when we met to discuss the details of how he was going to bring the paint on this 850 'back to life'. I then paused. So they were going to set my car on fire? Well, apparently yes. Part of the application process of applying the 'glass primer seal' on the body of the car after all the steps were carried out, was to burn it into the paint using a blue flame, hence its name. In the video below you can see the 'flame' application process. Try not to wince…
"Blue Flame technology is the most advanced and sophisticated Nano Technology in the auto detailing industry. The special mixture of SiO2 in the gas canister will add a layer of Primer Glass will seal all porous gaps and neutralize the body static for stronger binding prior to another layer of Glassglow to seal the entire paint surface which will protect the original paint from deterioration. The finishing result will enhance the original paint colour tone, extra gloss, wet look effect and superhydrophobicity." Wait, what?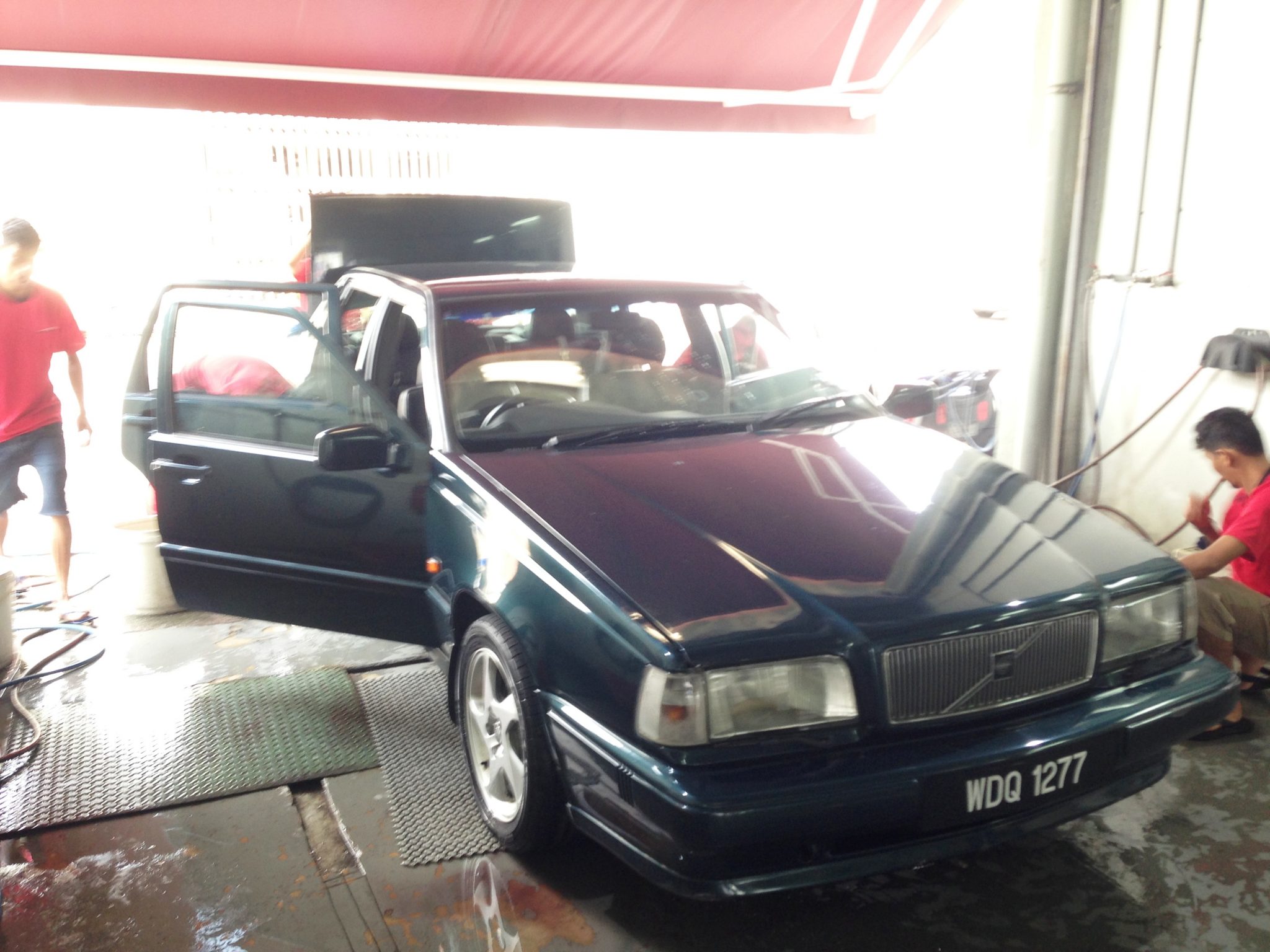 Okay, in layman's terms the process actually locks in the shine of the car's original paintjob or in this Volvo's case restoring and rejuvenating an original paintjob, locking in the shine, and prevent it from deteriorating or further deteriorating. It also becomes abhorred to water, thus eliminating watermarks from permeating into the paint.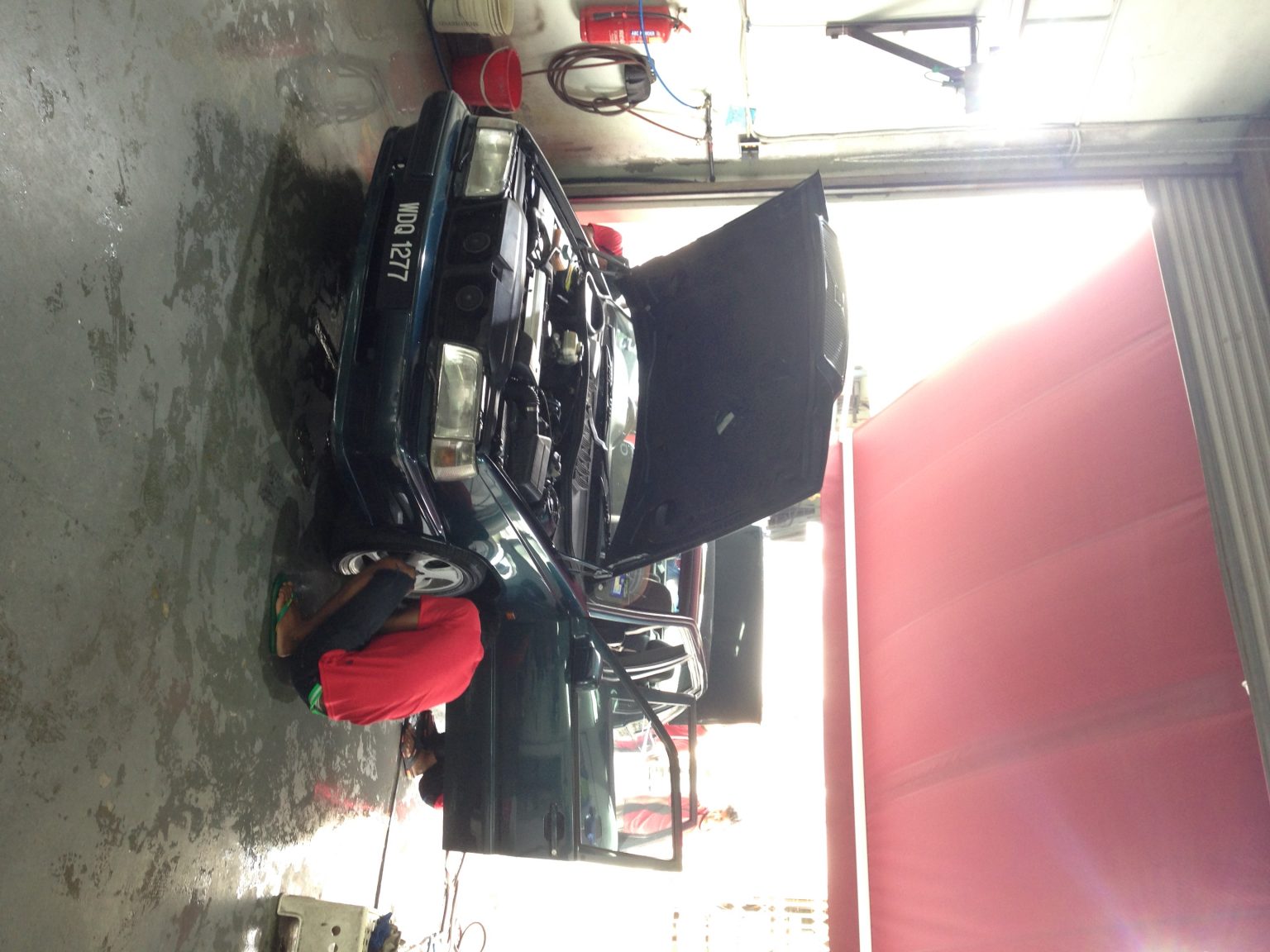 The process begins with a complete and thorough wash of the car, unlike any car wash you've ever encountered. His team even washed the underside of the boot & bonnet, engine bay and the whole interior. This wash alone takes about half a day, so it's no surprise that the whole process from start to finish can take upwards of three days to a week.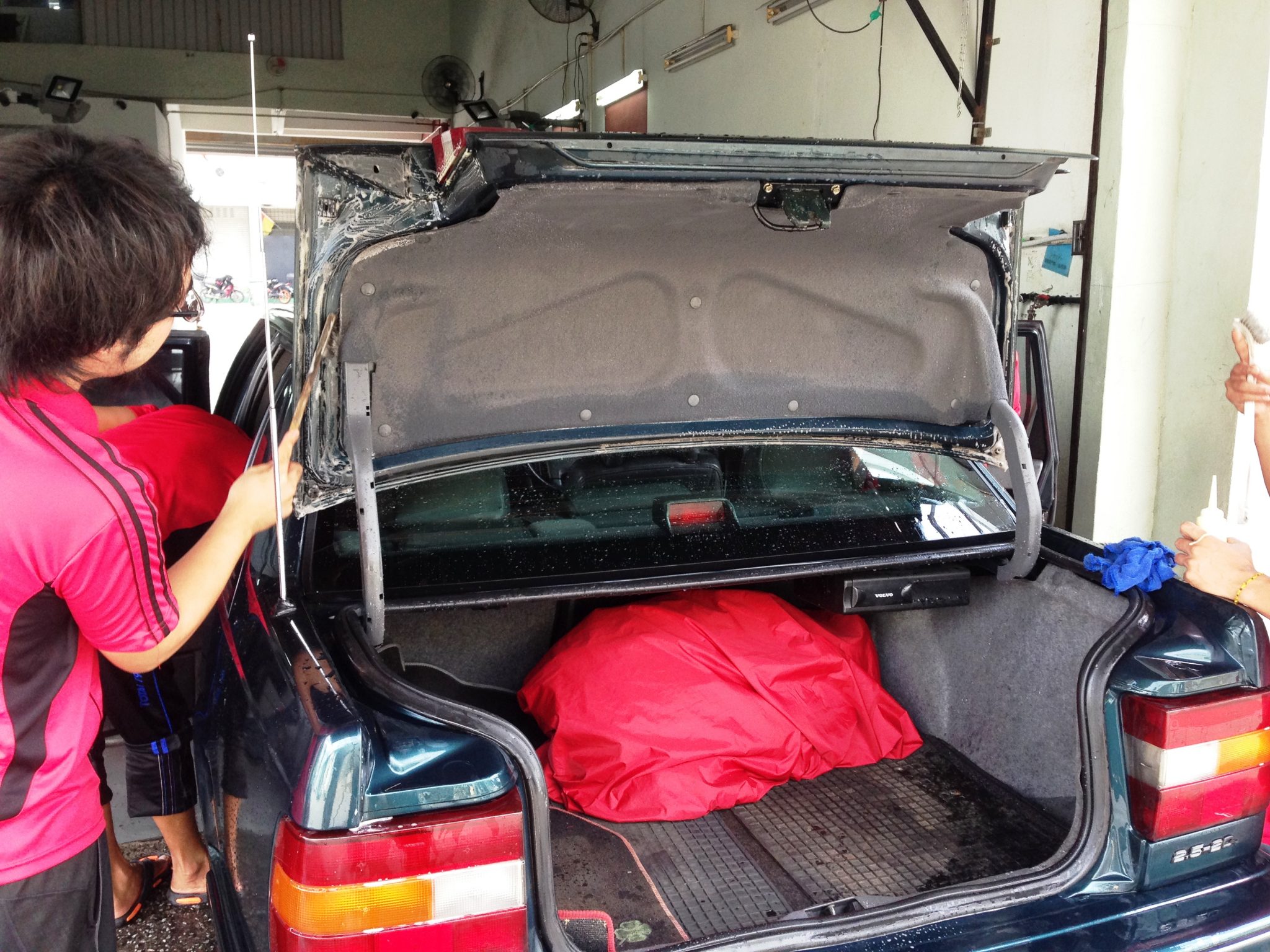 Choong then demo'd something to me that completely blew my mind. Remember the aforementioned V70 T5 alloy wheels that I'd found and slapped on just prior to sending the car to Sierra Glow? Well, they'd seen better days too, and despite being made of aluminum, there were definite signs of ageing and surface 'corrosion' brought about by stains that had been left too long and had 'set' into the surface. No amount of scrubbing could remove them.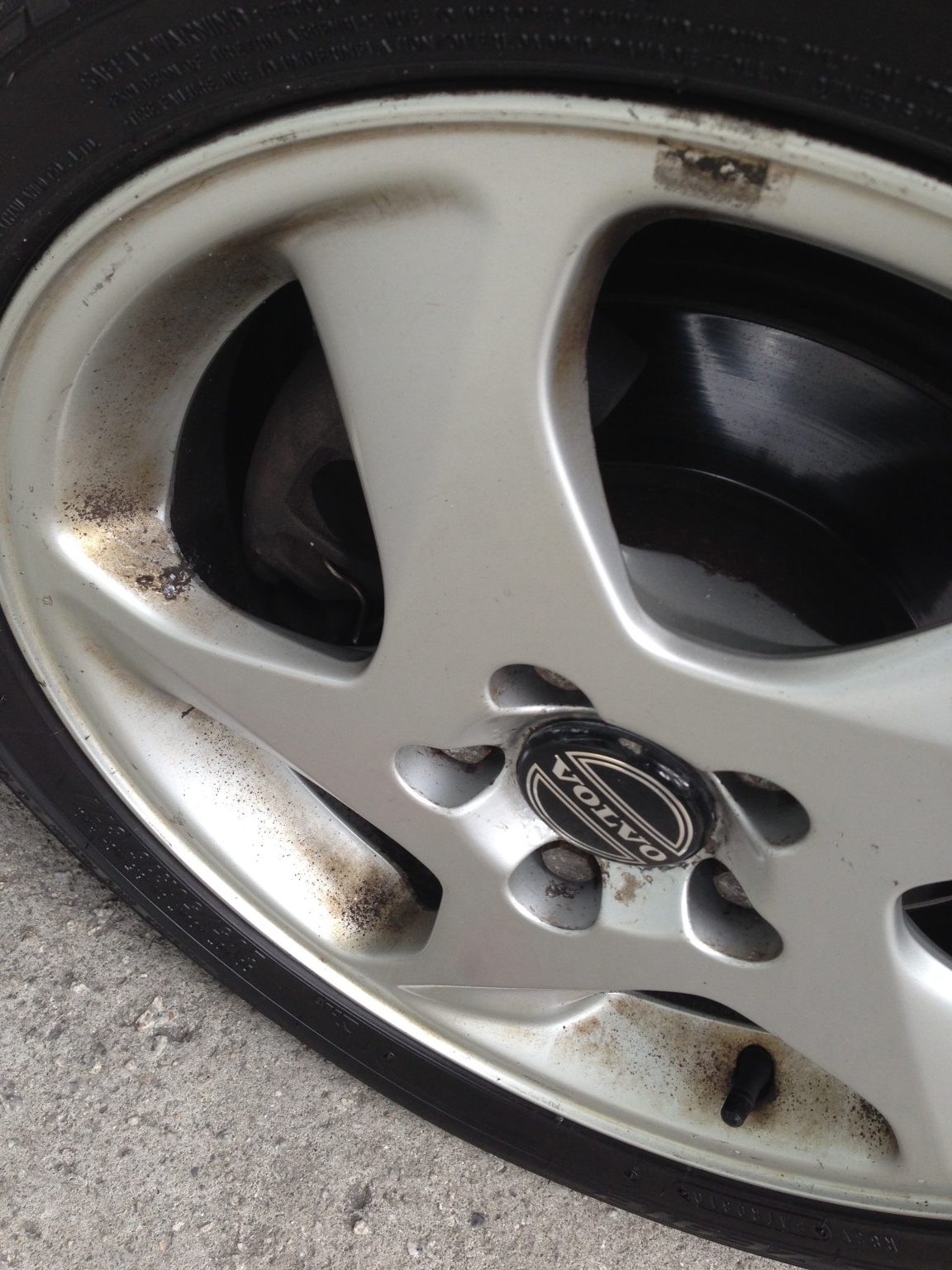 Part of Choong's arsenal of secret weapons in the war against the elements and their detrimental effects to a car, includes a clear-liquid in a bottle with no label. Yes, it's a secret Japanese formula, and no it's not for sale anywhere in the market. A few quick sprays onto the alloy wheels and something miraculous happened a few seconds later. The clear liquid turned purple as it 'ate' into the stains and began lifting them off from the surface of the wheel. Like magic, the stains that couldn't be scrubbed off earlier were now simply dripping off, leaving behind a like-new shine.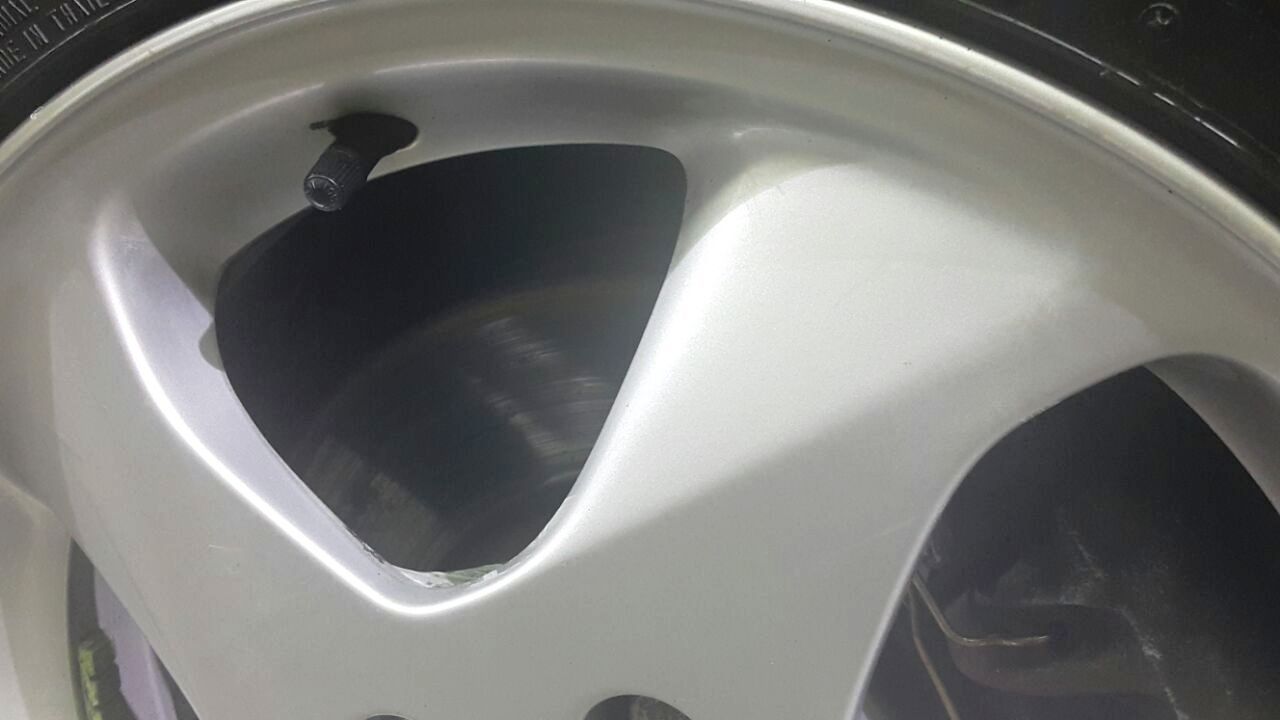 A quick wipe – not even a scrub was required – and the wheels looked new. And the best part, that liquid has no effect on paint, as Choong sprayed it on the body of the 850 just to prove it; the just remained on the surface of the car, looking like water. It remains inert on paint, and only reacts to surface imperfections and stains on aluminium.
Choong and his team continued working on the 850 for about a week since I was away overseas, and thanks to regular updates I was able to see the process as it was being carried out by his team, but the proof in the pudding was to come a week later when I went back to SG to collect the 850.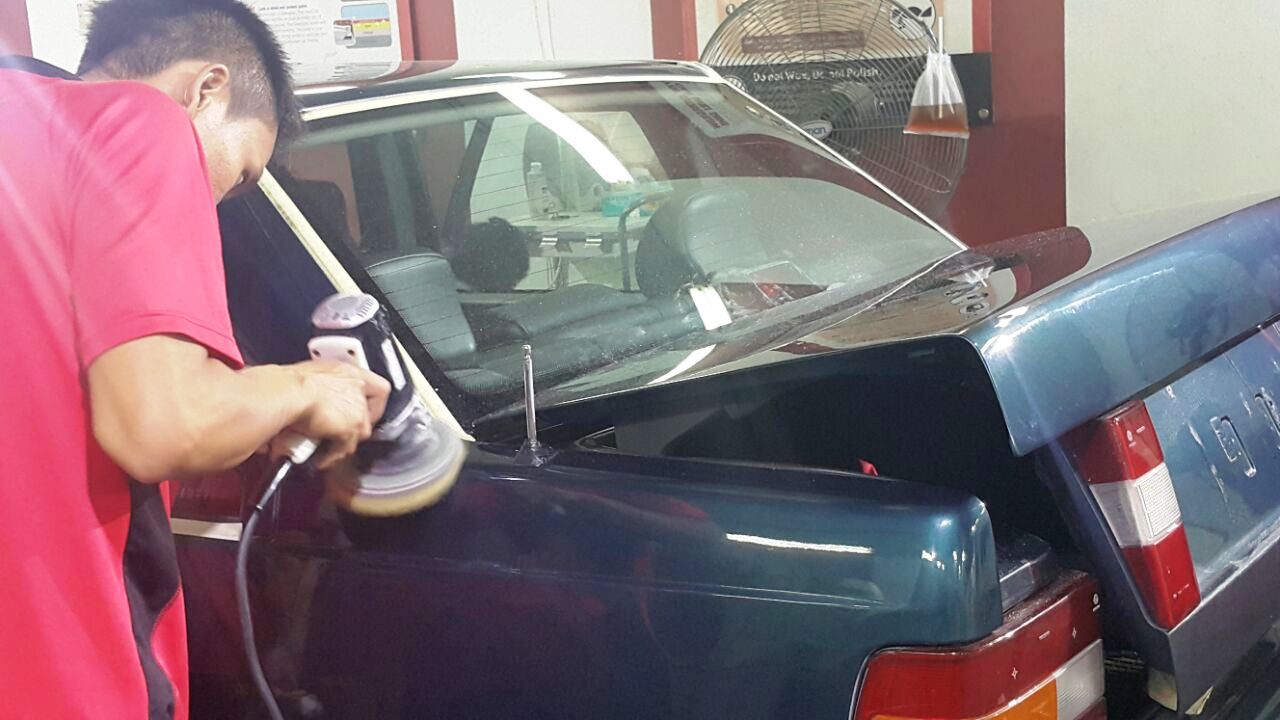 The results after the Blue Flame treatment were nothing short of remarkable. Where once the car was badly faded and possessed of countless swirl-marks, the surface now looked rejuvenated, bright and very glossy. It looked better than polish actually; in fact it looked completely repainted.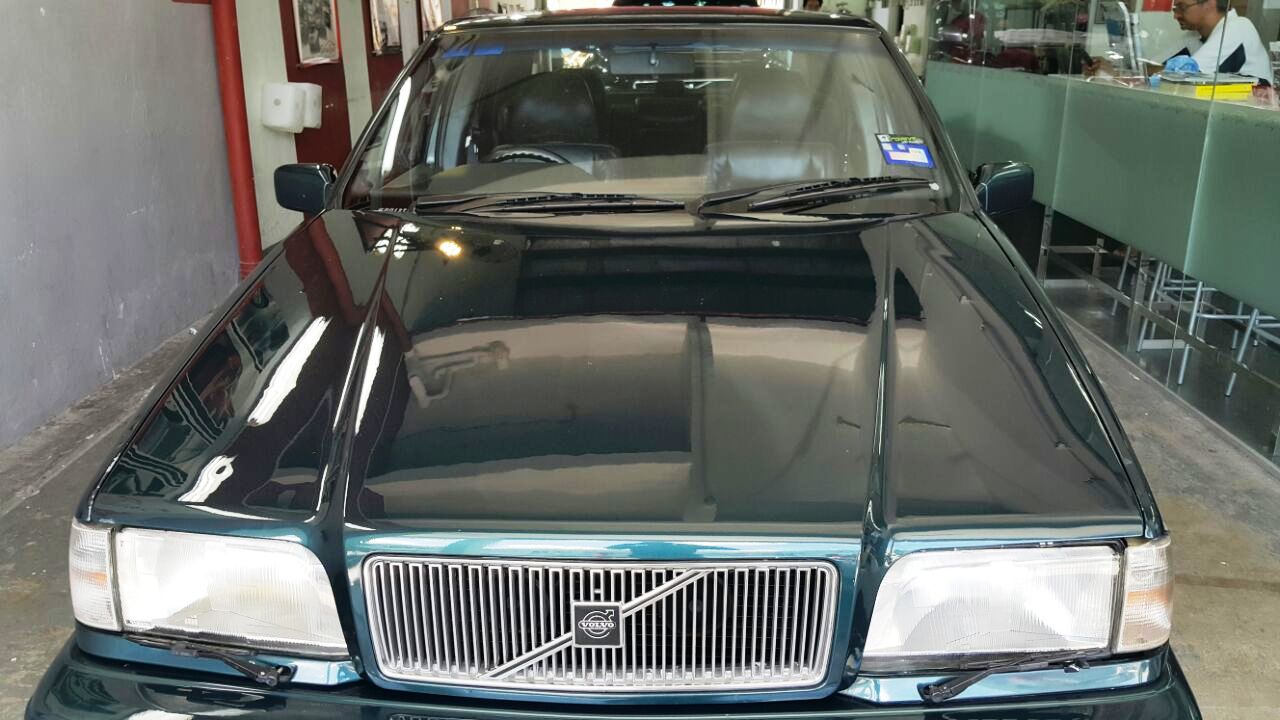 The only giveaway that it hadn't been repainted were the few scratches that came with the car, that were too deep to gloss over. The rest of the area where the paint was originally faded looked better than new. The cars' surface was also silky-smooth to the touch, and from certain angles, it looked wet even-though it was bone dry.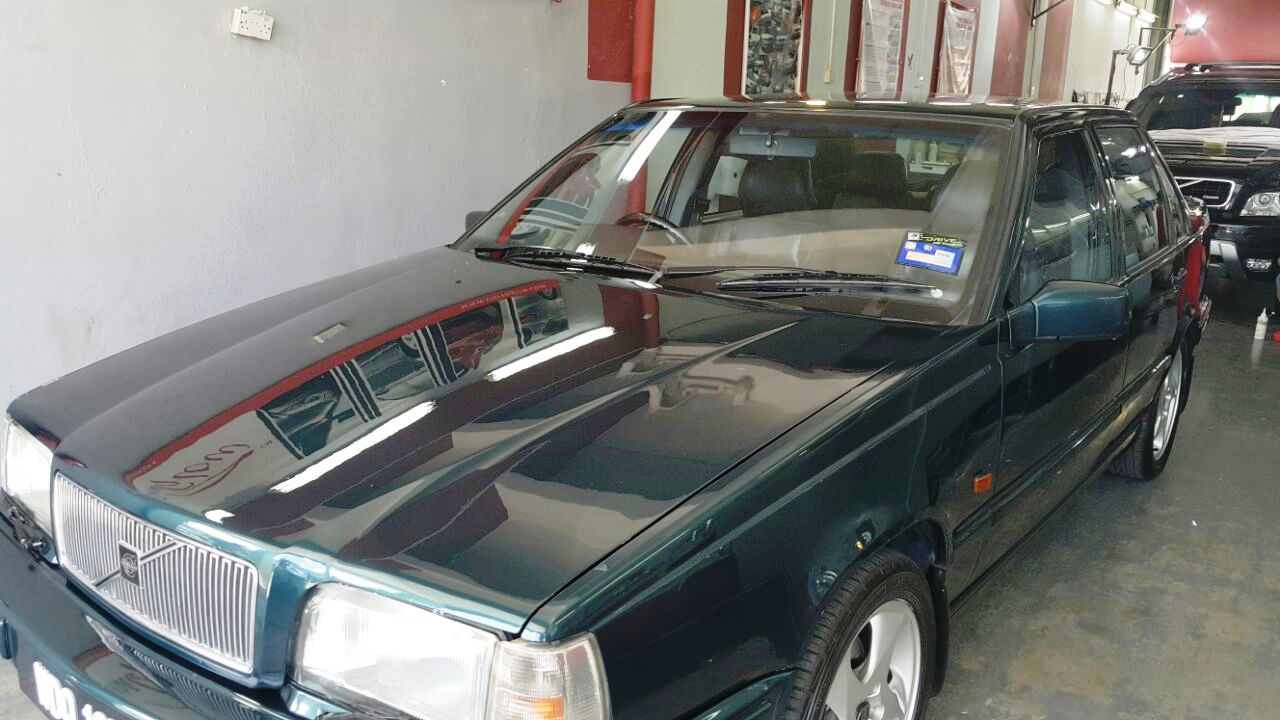 There was a deep, rich lustre back in that Laguna Green paint, which hadn't been there before. I was, and still am, very impressed. I remember much earlier on when Choong first saw the car, I did tell him that maybe this was too tall an order to fulfil, and that perhaps he'd like to try another car instead, but he was adamant.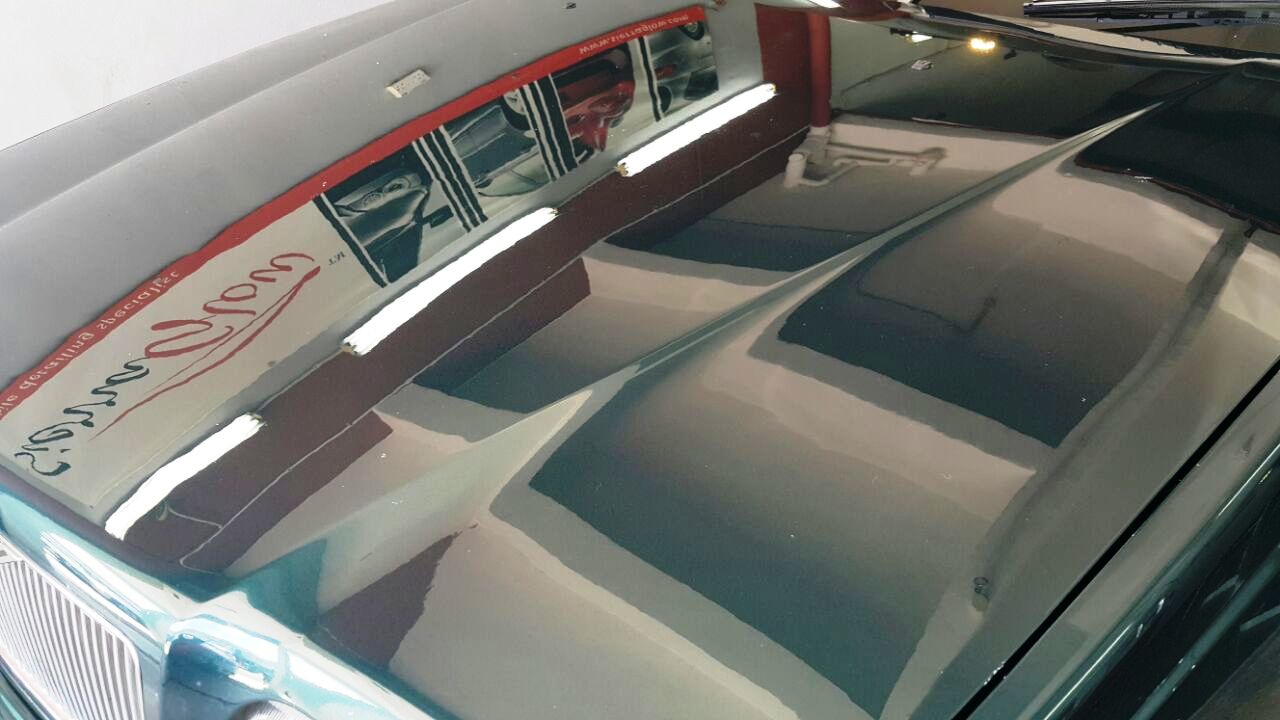 "We love challenges!" I recall him saying, and rise up to this one did he ever. Since its inception Choong has done about 6,000 cars already, and so confident is he in the treatment process that he gives a FIVE-year warranty on the process. "We warranty for 5 years that the original paint will not deteriorate due our environment nature and UV resistance from oxidation with permanent bond." he further enthused.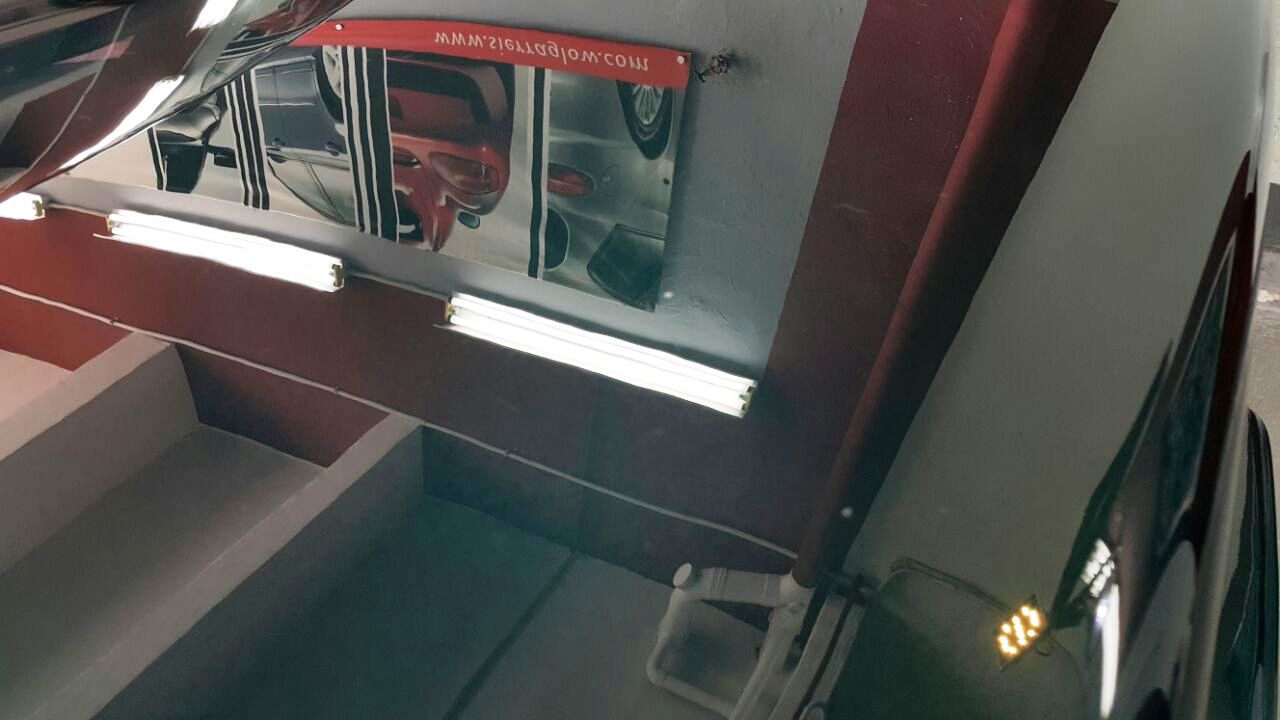 The full Blue Flame treatment can be done at Sierra Glow located at 26, Jalan Industri USJ 1/3, Taman Perindustrian USJ1, 47600 Subang Jaya, Selangor or the Sierra Glow in Penang at No.80, Jalan Perda Utama, 14000 Bukit Mertajam (contact person Zeekay, 011-11101093 ; 011-11101169). Prices for the treatment start at RM1,200 for compact cars, and up to RM2,700 for big MPV's like the Toyota Vellfire. Mention you saw this article and you'll get a free 1-litre bottle of Sierra Glow car shampoo free!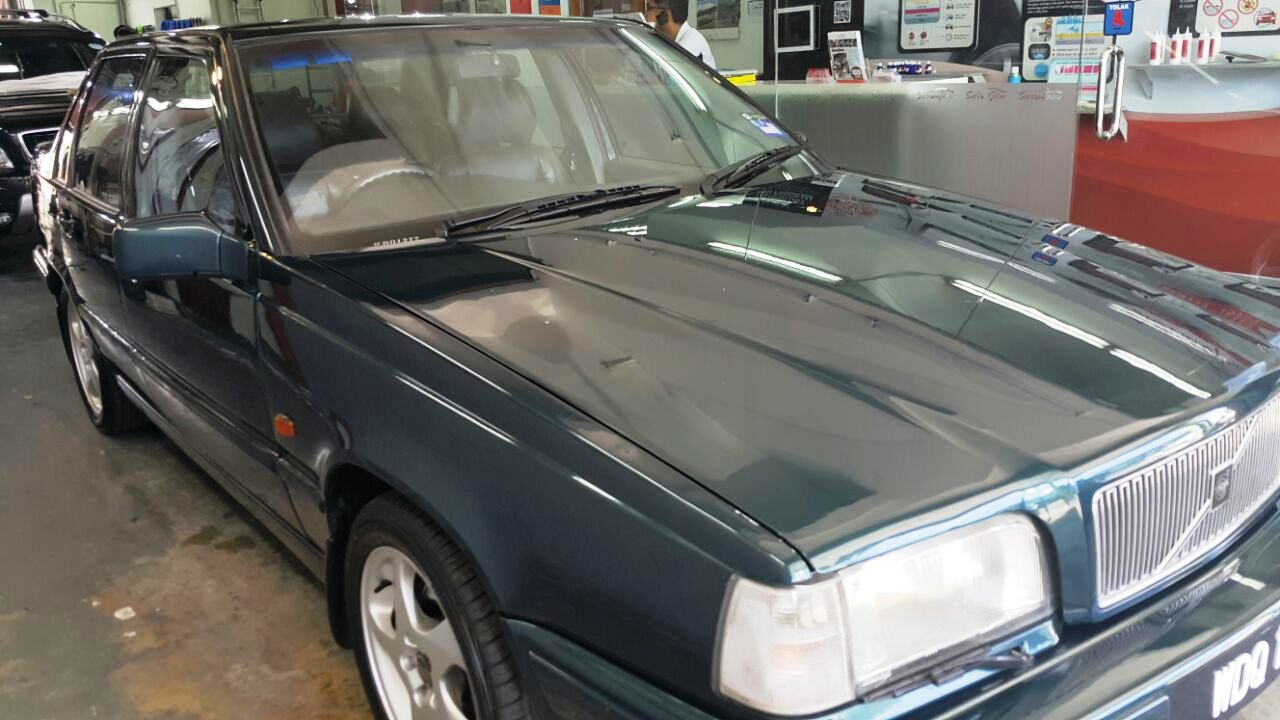 Passion and business, yes, sometimes they can mix; it didn't work out for Manny and Mayweather, but it certainly works here. If you're passionate about keeping your car looking fine for years to come, or would like to bring back an old car of yours to its former glory (classic car enthusiasts especially), you'd be wise to give Choong a call at 016-2170312.
Acknowledgement: Many thanks to Choong KF and his team for bringing back to life the paint on this 850, for more info visit their website at www.sierraglow.com