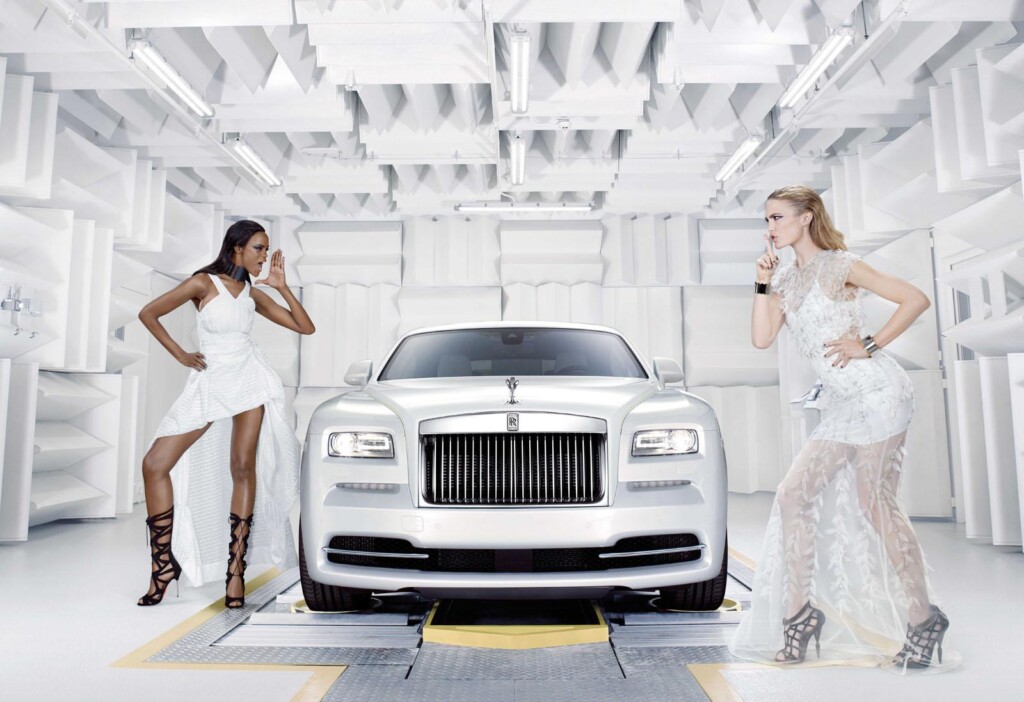 ADVERTISEMENT
Rolls-Royce Motor Cars and the world of Haute Couture have one thing in common; both of them take the very finest materials and craft it into the most exquisite and desirable luxury goods, appointed to the customer's exact specifications. So it came to no surprise when Rolls-Royce Motor Cars unveiled their latest bespoke, called the 'Wraith – Inspired by Fashion'.
'Wraith – Inspired by Fashion' features two-tone exterior colour scheme of Andalucian White and Arctic White. It's signature shoulder-line is accentuated with the addition of a hand-applied feature-line in Jasmine, Tailored Purple or Mugello Red highlight colour, alluding to the divergent interior of the car.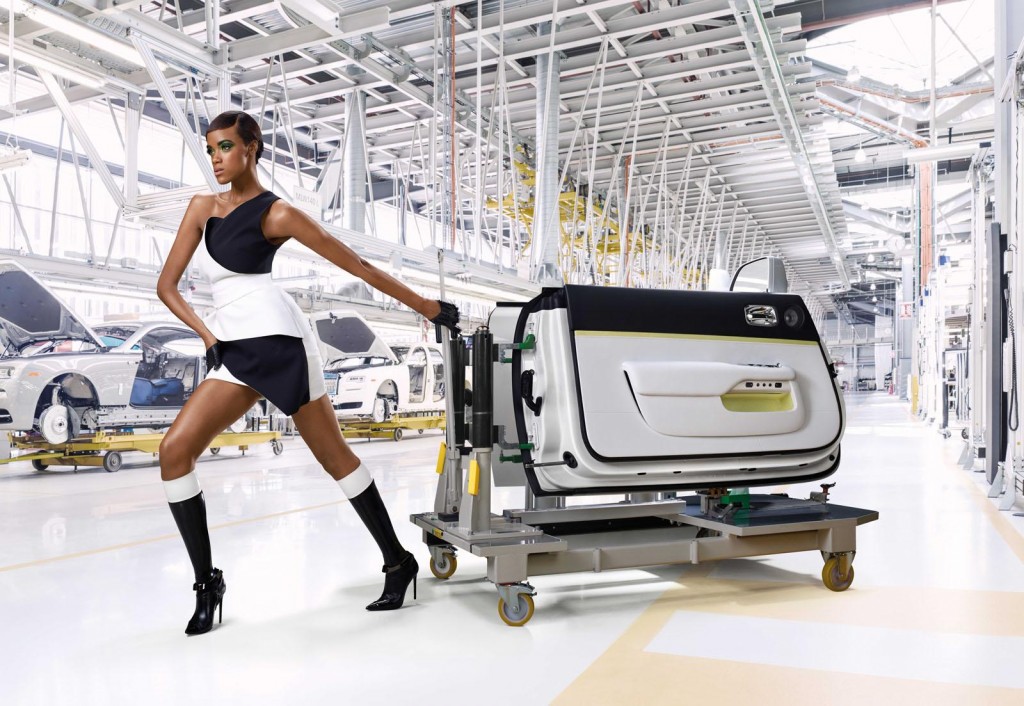 Like the finest Bespoke garments, beauty is found in the subtlest details. On opening Wraith's coach-doors you will find a contemporary impression of the car's classic Arctic White and Black interior colour scheme. Beyond the traditional placement of embroidered headrests, seat stitching and piping, the accent colour has found an elegant new application via a striking two-tone composition steering wheel.
Apart from that, the Bespoke design team has tailored the car's front and rear door pockets with fine silks, adorned with an abstract representation of the Spirit of Ecstasy with each emblem set precisely at 55 degrees to complement the lines of the door.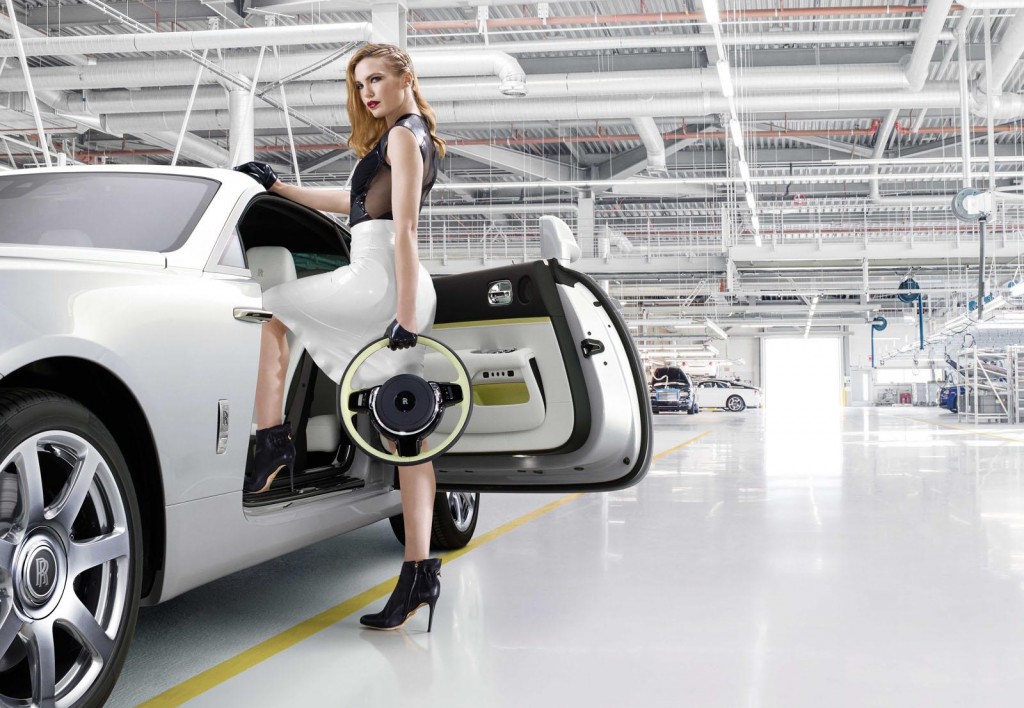 The attention-to-detail employed in the creation of any Rolls-Royce is evident in the exquisite application of wood to the dashboard, with the lacquering process for 'Wraith – Inspired by Fashion' alone taking 9 days to painstakingly complete. This is completed with the integration of a Bespoke Clock, set as a piece of jewellery, styled exclusively to emit a pearl effect, reminiscent of silk fabrics.
The contemporary fashion theme is completed with the integration of welting, a specialist technique most commonly associated with Bespoke tailoring. Presented as a colourful silk strip, the welting stylishly frames Wraith's signature leather door-panel.