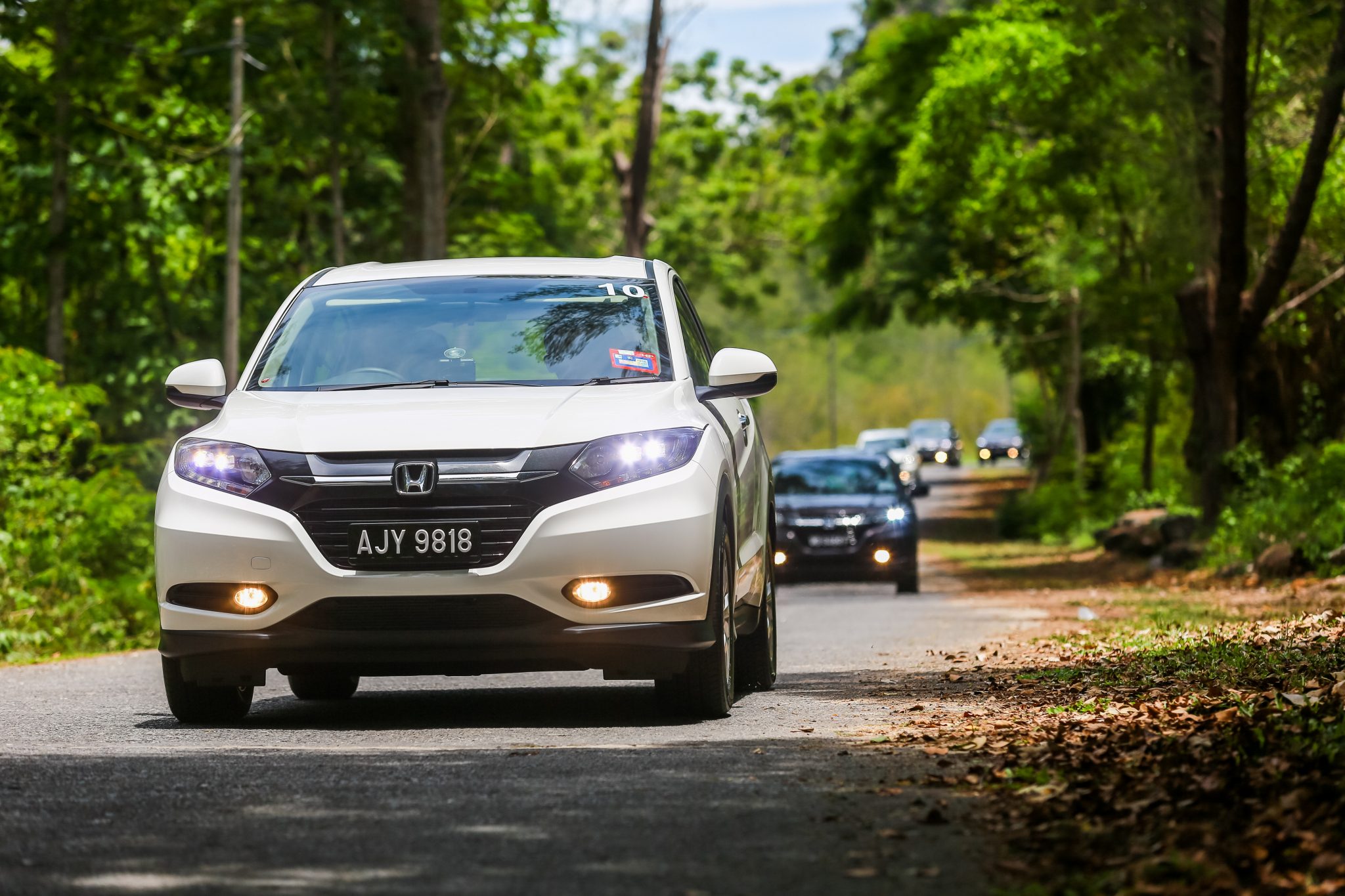 ADVERTISEMENT
Stop the Press. It's a common misconception that motoring journalists are in the business of selling cars. Well, here and now, let me state for the record that nothing could be further from the truth; except maybe that Tasmanian tigers make good household pets… We're here to provide an impartial, unbiased and as thorough as possible an account of the latest vehicle in the market, but in this day and age where even waiting for an egg to boil takes too much time, I've decided to go about this a little differently; I'm going to tell you why you should buy this HR-V and not a regular sedan car…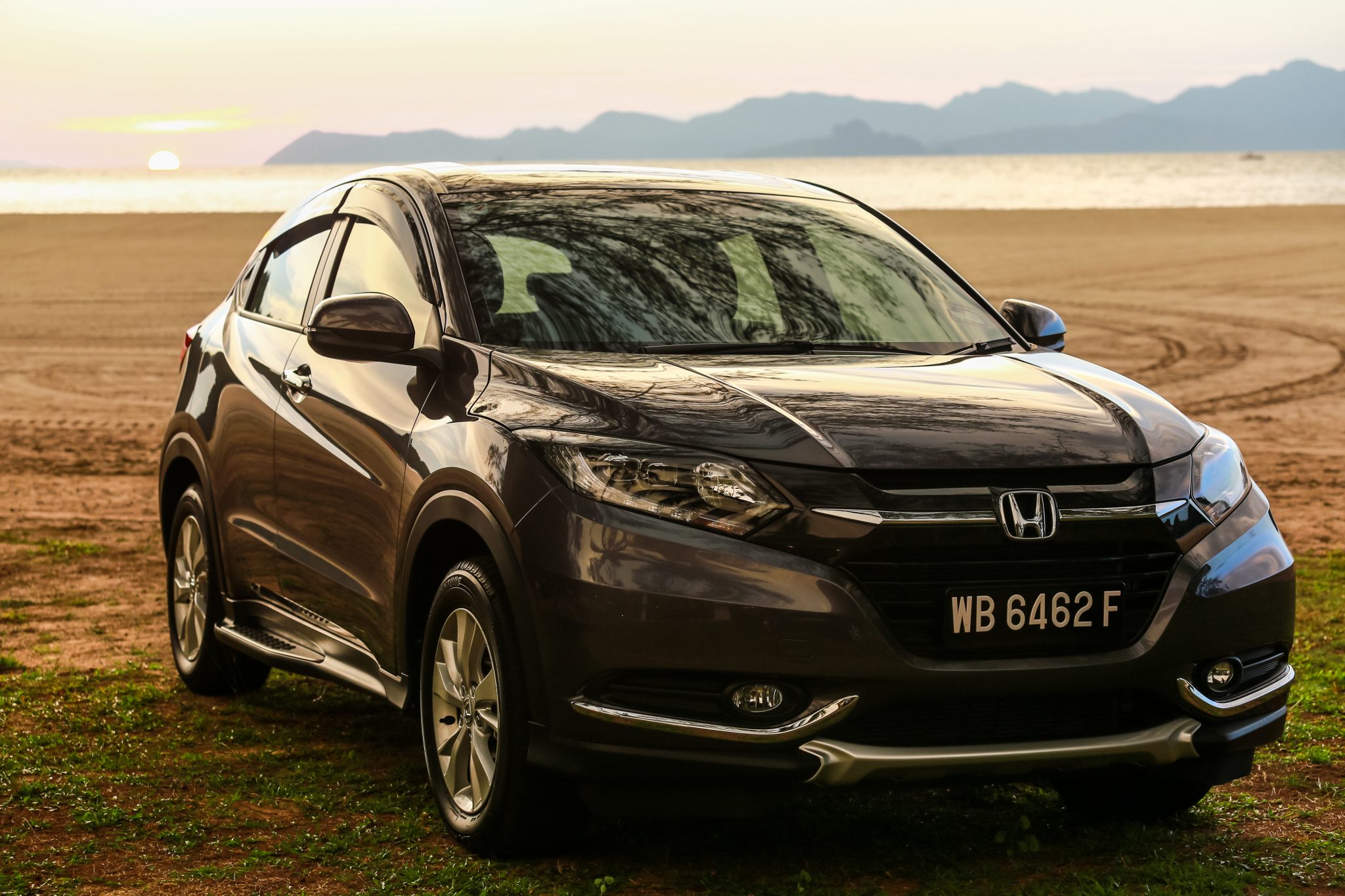 Since its launch a couple of months ago, the all-new Honda HR-V has broken all the sales records previously set by Honda Malaysia Sdn. Bhd. (HMSB) the official importer, assembler and distributor of the venerable Japanese car brand in the country. Five-digit sales figures were achieved within a month of this its launch, and the HR-V looks set to achieve its targeted yearly sales figure by the time you get to the end of this article, if it hasn't already. With that '5' in mind, here are the Top 5 reasons why if you're in the market for small/mid-size sedan, you should forget it and get a HR-V instead…
1. It looks da bomb, inside and out…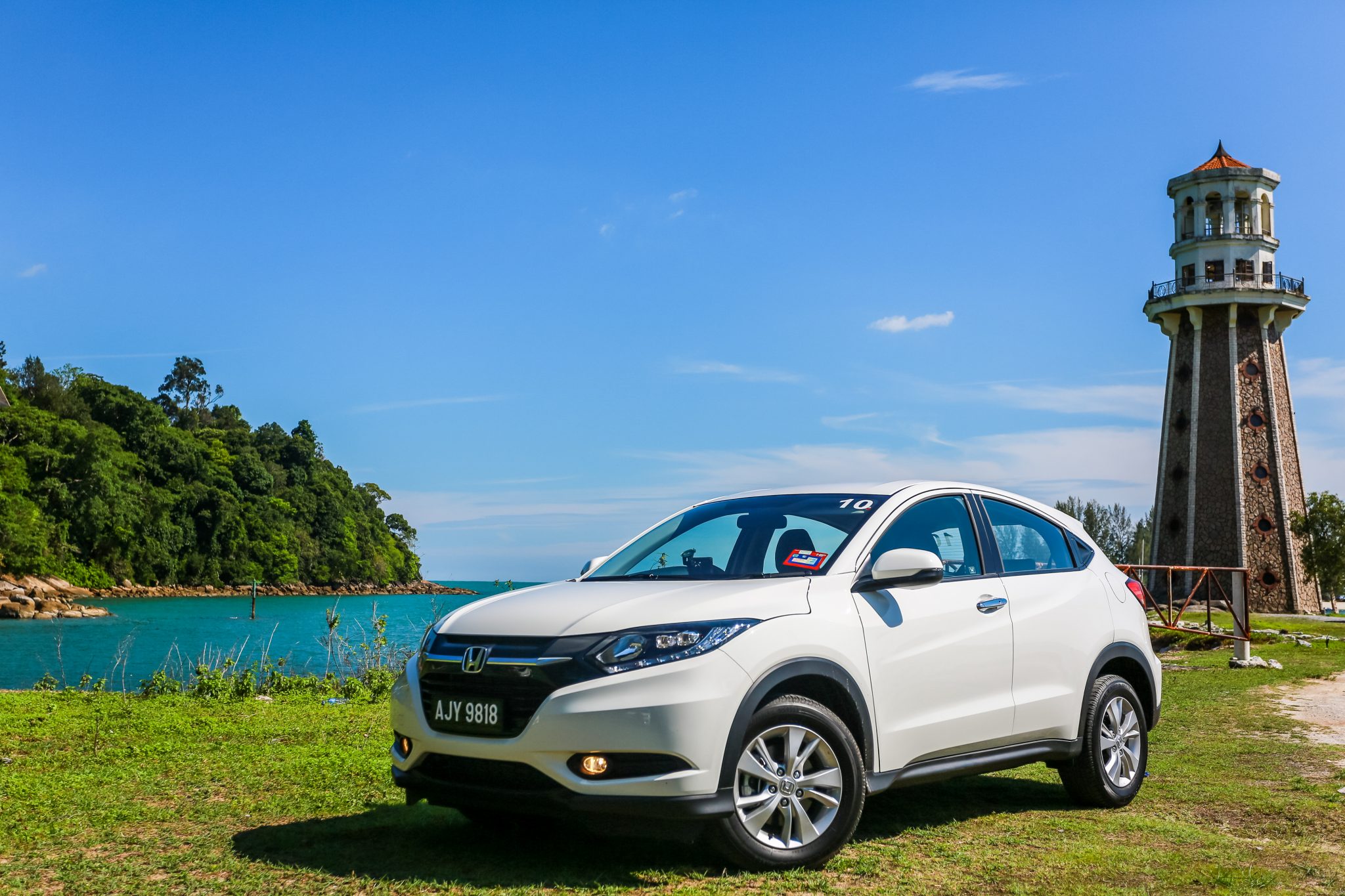 Let's face it, Malaysians buy (non-national) cars according to how they look, period. Yeah, yeah, all the talk of active & passive safety, fuel-efficiency, ergonomics, etc. aside, if a car looks like the back-end of a bus, it could be brimming with all the above and no one would want it. In that respect, the HR-V trumps every other SUV / Crossover in this segment. It was designed to look like a coupe actually; shamelessly hijacking an Alfa Romeo styling trick by 'hiding' the rear door handles in the C-pillar to give it that coupe-ish feel, ala 156. But it doesn't stop there. Have a look at the body-lines, especially from the three-quarter front angle. Note how Honda designers have integrated a downward 'swoosh' that runs from below the C-pillar to the front fender. This effectively 'cuts' a swathe across the body, to alleviate some of the inherent slab-sidedness normally associated with SUVs.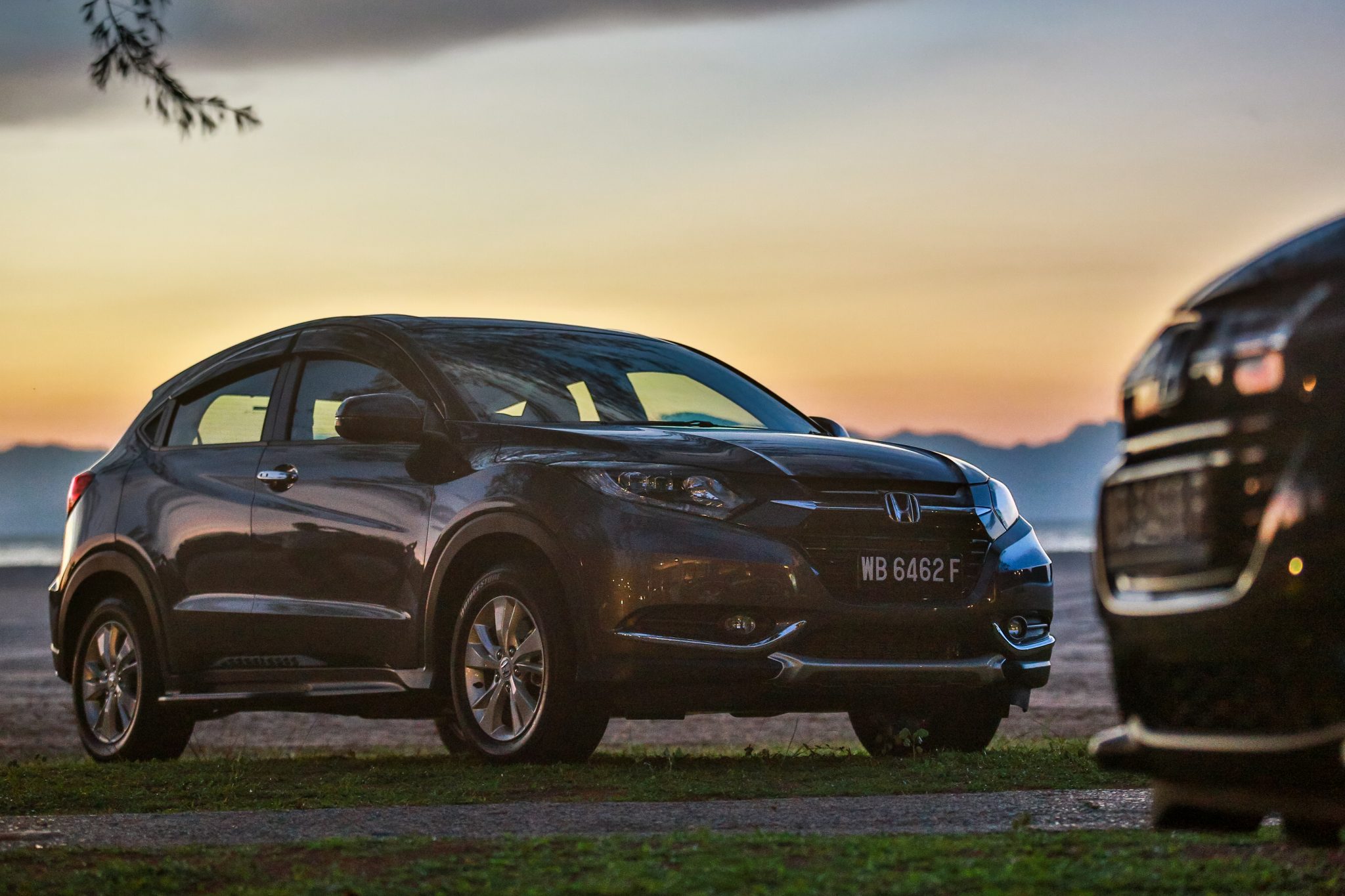 The front end is especially well-designed, coming across as not overly sporty, and yet not that mundane and ubiquitous either. It's a perfect blend of the two design elements, and were it not for that enlarged 'H' on the grille, one would be hard-pressed to tell this is a Honda. Perhaps the only design element of the HR-V where in my opinion (subjective) the designers faltered is in the design of the rear light cluster, which somehow feels just a bit too angular. Juxtaposed against the inherently 'swoopy' design nature of the HR-V, they stick out like a sore thumb, but hey, I really am just nit-picking here.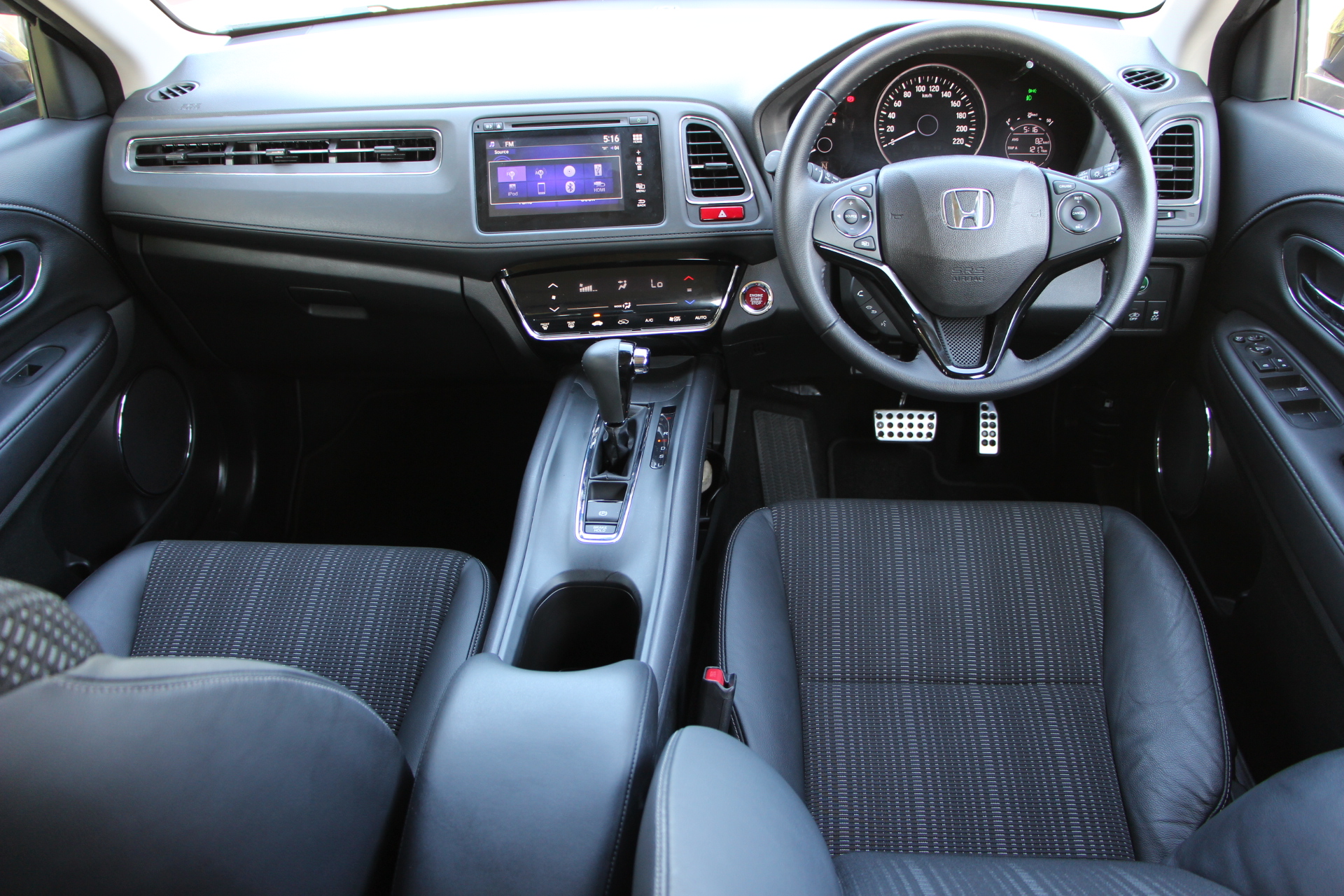 Moving on to the interior, which is where most will spent their time anyway, I'm going to tell you first-off what I don't like about it; the piano-black climate-control and touch-screen entertainment system. Okay, maybe I'm a bit of a stickler for a neat and tidy interior, so it irks me when messy smudges and greasy fingerprints start adorning the face of the system, and this happens very quickly and frequently, unless you don't touch it, which kinda defeats its purpose. It's also a tad cumbersome to use, and at certain times of the day when the lighting is just right, you can't see a damn thing on it, thanks to the glare. I would strongly advise owners to set everything up before moving-off, because doing so on the go can get a bit distracting.
But then once you're settled-in and you start driving, you're going to revel in the next reason why the HR-V is a, err, revelation…
2. You could have a party for 5 inside it…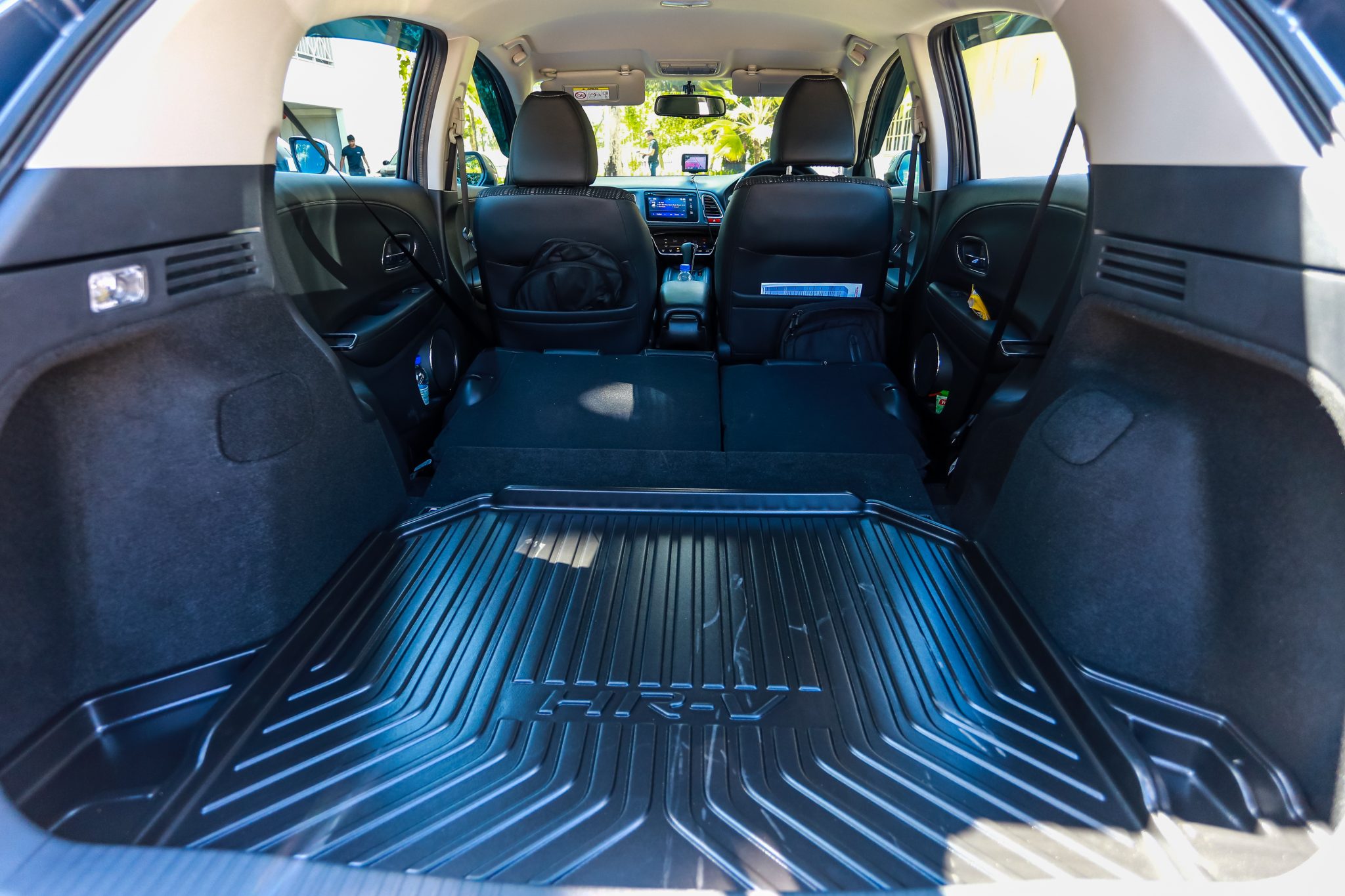 With its slightly elevated driving position and excellent ergonomics, the HR-V is one extremely comfortable SUV to be in. You don't really feel like you're driving an SUV actually – hence why I consider it more a Crossover – because the HR-V drives like a car. A commanding all-round view of the outside notwithstanding (quite a feat considering the tapered rear end), it's the relaxed and fuss-free driving-feel that's going to win the hearts of its owners. NVH during normal driving is top-notch, and apart from tyre-noise, there's little which permeates the cabin. Despite not having a rear air-con blower, passengers in the back were able to feel the cooling effect of the a/c, thanks to the five vents up front.
There's also an insurmountable amount of space in the back, especially when the rear seats are folded flat and the foldable tonneau-cover stowed. Fans of IKEA are going to love the useable cargo carrying capacity of the HR-V, which swallows up pretty much anything you can throw into it, within reason of course.
3. You can't go wrong with its engine and gearbox…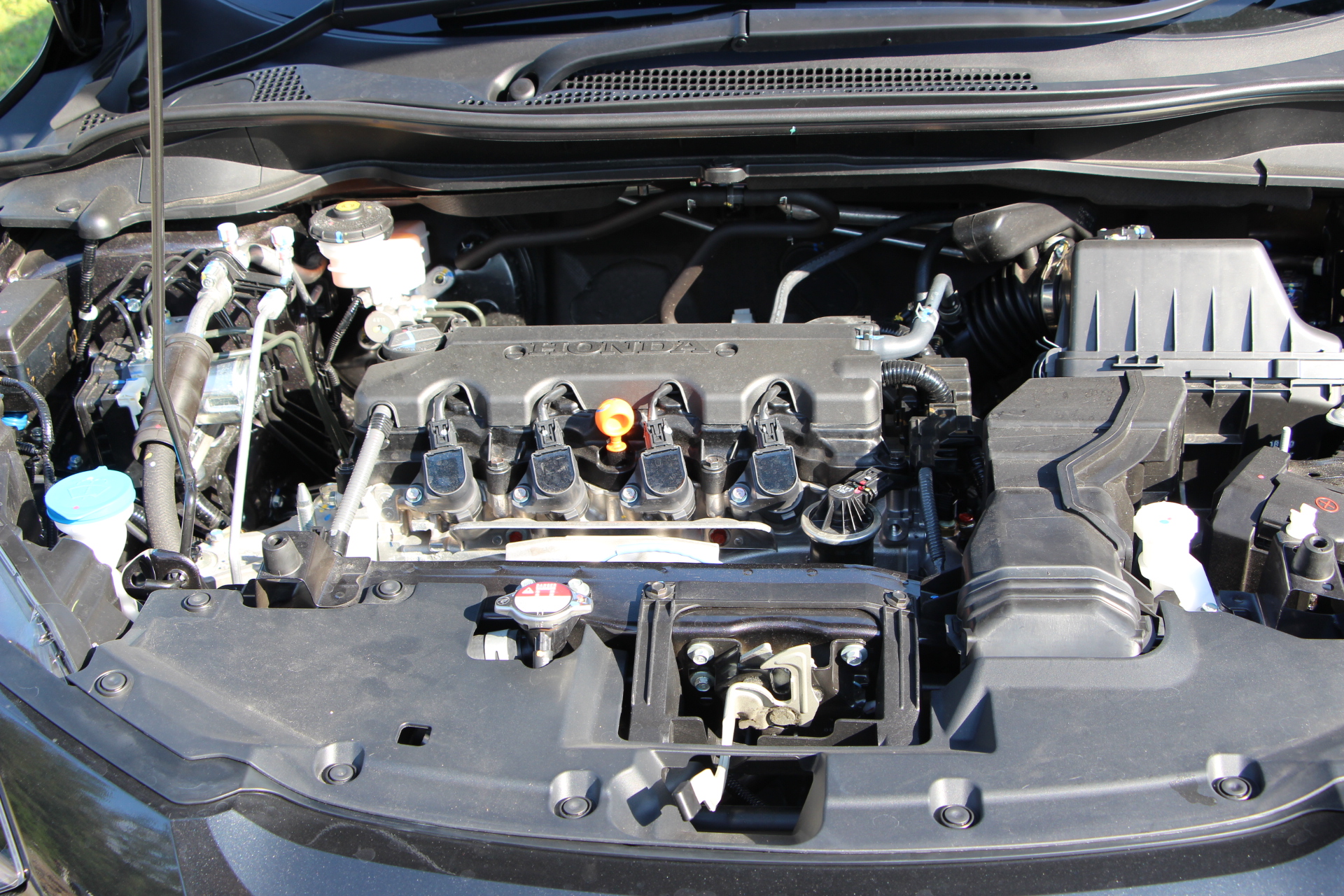 In terms of overall performance, in all honesty there's not much to write home about, and there shouldn't be, seeing as how the HR-V was never meant to be a performance car anyway. Its Civic derived 1.8-litre engine produces a useable 142Ps and 172Nm of torque, mated to a CVT transmission. While admittedly I am not a huge fan of CVTs (okay, I despise them) the HR-V was not built with haters like me in mind, thankfully. No, it was built for those seeking a fuss-free daily commuter that's easy to drive, easy to maneuver, easy to maintain, frugal and something that's going to be a breeze to drive into and out of downtown KL. It's also easy to park thanks to its not-too-big-nor-too-small dimensions. Surprisingly, on paper it's actually smaller than a Mazda CX-5 and Kia Sportage in terms of exterior dimensions.
4. It's a 'safe' bet…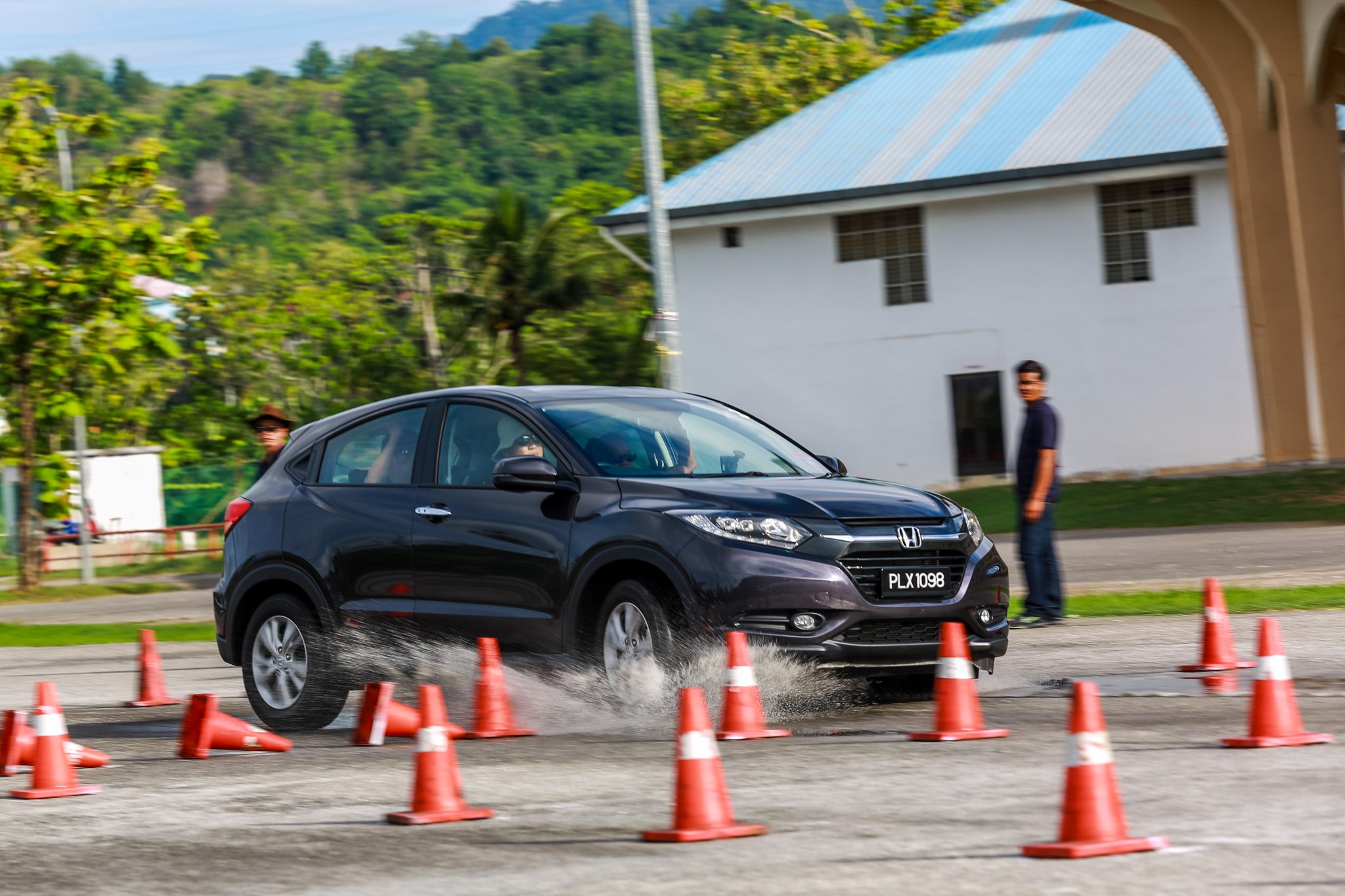 It's an age old debate; is it better to survive an accident (passive safety) or avoid an accident altogether (active safety). Well in that respect, the HR-V scores well in both the accident avoidance and survivability factors. One of the highlights of the official media test drive of the new HR-V on the island of Langkawi was the VSA or vehicle stability assist exercise. On a super slippery surface, we had to execute an emergency 'S' avoidance maneuver, with the VSA off, and then on. Yes. There's a button to deactivate VSA, although till this day I don't know why carmakers bother having this in a 'family' SUV; it's not a homologated street-legal production race car that you might want to take onto Sepang someday, so just leave it on. I digress. Six airbags – driver, passenger, side and side-curtain – take care of the passive safety department.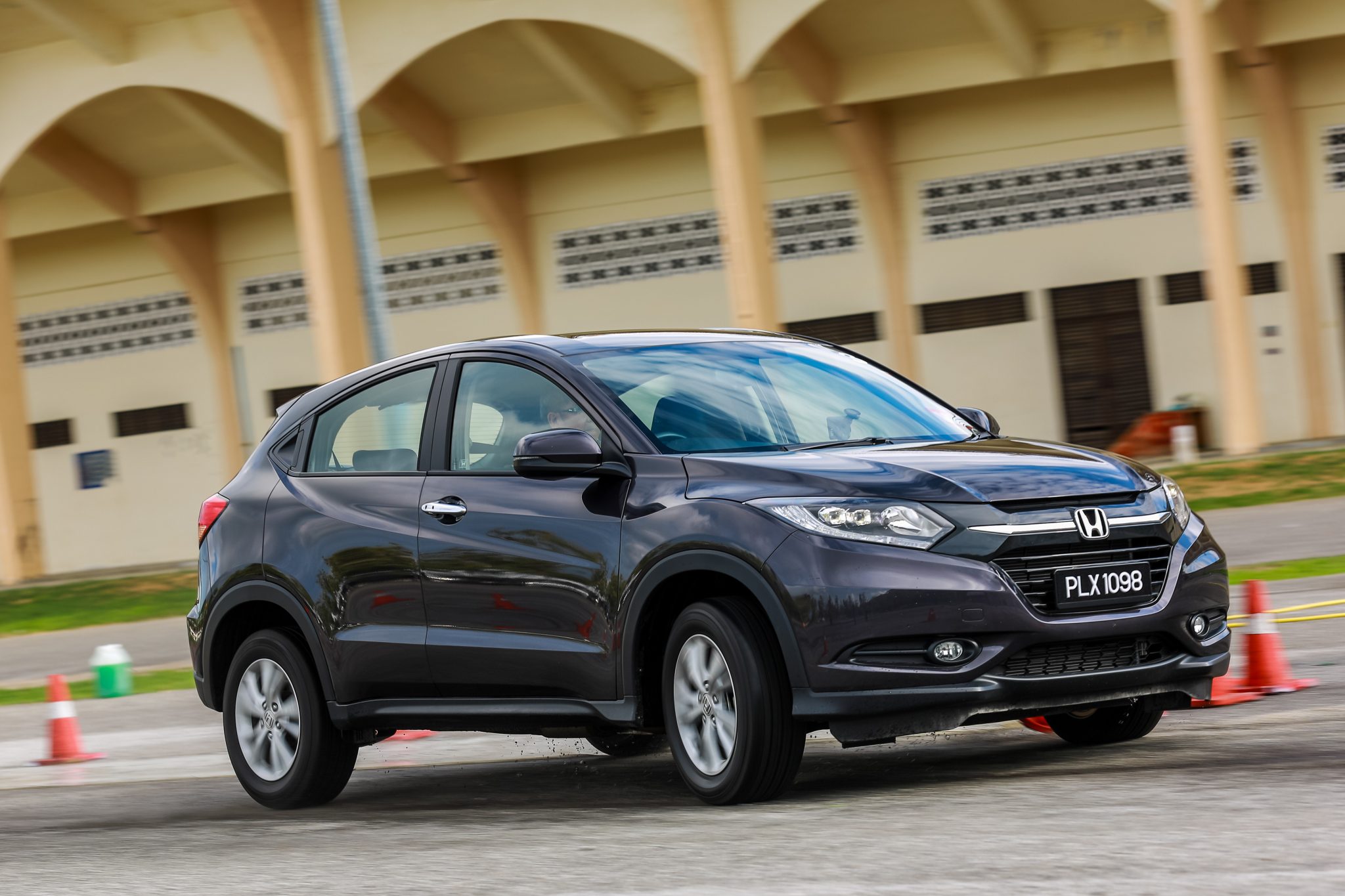 As expected, the HR-V was able to execute this maneuver effortlessly with the VSA turned on, but how does this relate to the real world? Easy. Let's say you driving along minding your own business in the middle lane, it's raining so you're keeping your speed at a decent and safe pace. All of a sudden the car in front hits its brakes because the driver dropped his/her phone while texting. Swerving out of the way would send any car without active-safety into a spin in the wet conditions, and possibly into the back of another car in the next lane. VSA actively assists the driver to maintain vehicle control in a situation like this by mitigating the amount of rotational power going to each wheel and if need be applying the brakes gently to individual wheels.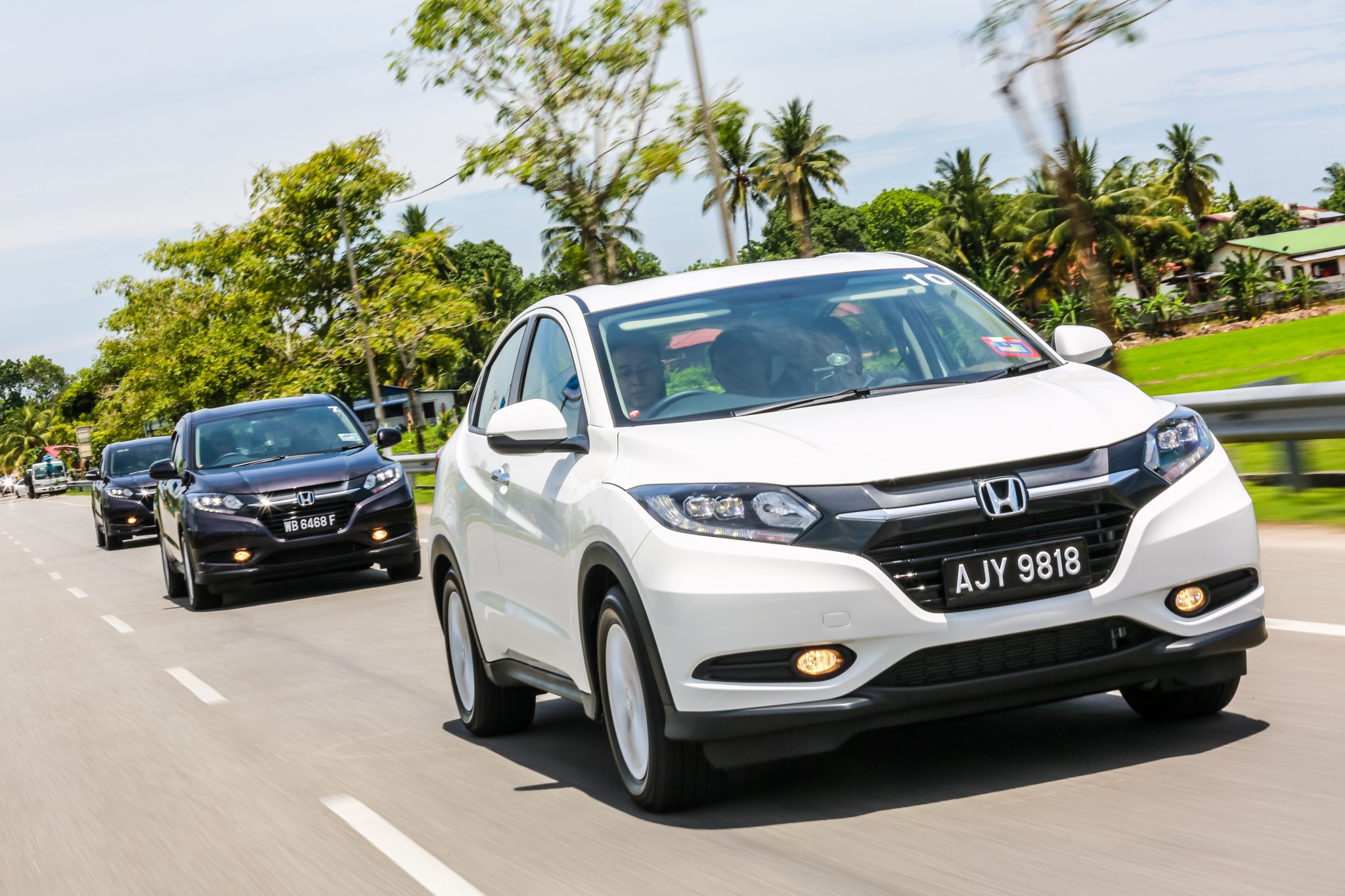 In terms of ride and handling though, there were definitely mixed emotions. Honda chose to use a H-Beam rear suspension set-up for the HR-V and for those not in the know, it's a form of Torsion-beam rear suspension. There's no real discernible difference to regular rear suspension if driven in normal conditions, but be warned, spirited driving on twisty roads does cause the back end to wallow and shimmy quite a bit, so rear passengers aren't going to be too pleased if you drive like a maniac going up Genting Highlands. On the highway though, the HR-V is a very comfortable cruiser.
5. It's a friggin' Honda… 'nuff said.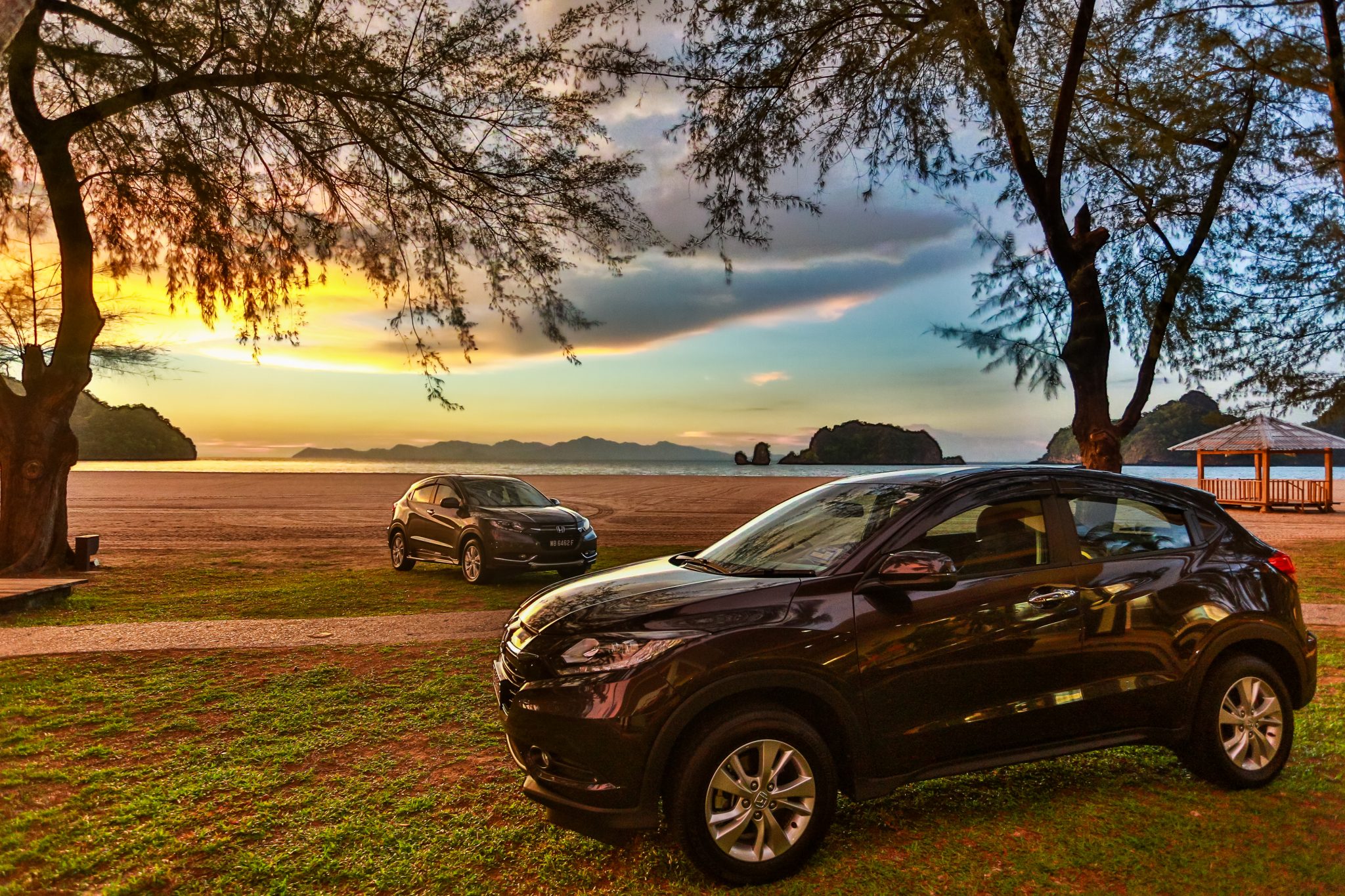 With 75 3S centres nationwide and a 5-year unlimited mileage warranty, the HR-V is well covered in terms of peace-of-mind ownership. It's powered by a proven 1.8L engine and CVT gearbox, and prices start below RM100k. Wait, what? Yep, the base model S variant HR-V costs just RM98,689.70, and all things considered, that's a bargain.
Conclusion…
When I think about it, HMSB really didn't need to organize a media drive for the HR-V, which seems to be flying off the shelves faster than candles during a nationwide blackout. They can't make them fast enough, which is a great problem to have, and thus they've even begun to increase the production schedule for it, just to meet the demand. However, I'm thankful they did because it allowed me to gauge for myself what all the fuss is about. I've narrowed it down to 3 crucial elements that Honda got spot-on right with the HR-V: looks, value for money and peace of mind.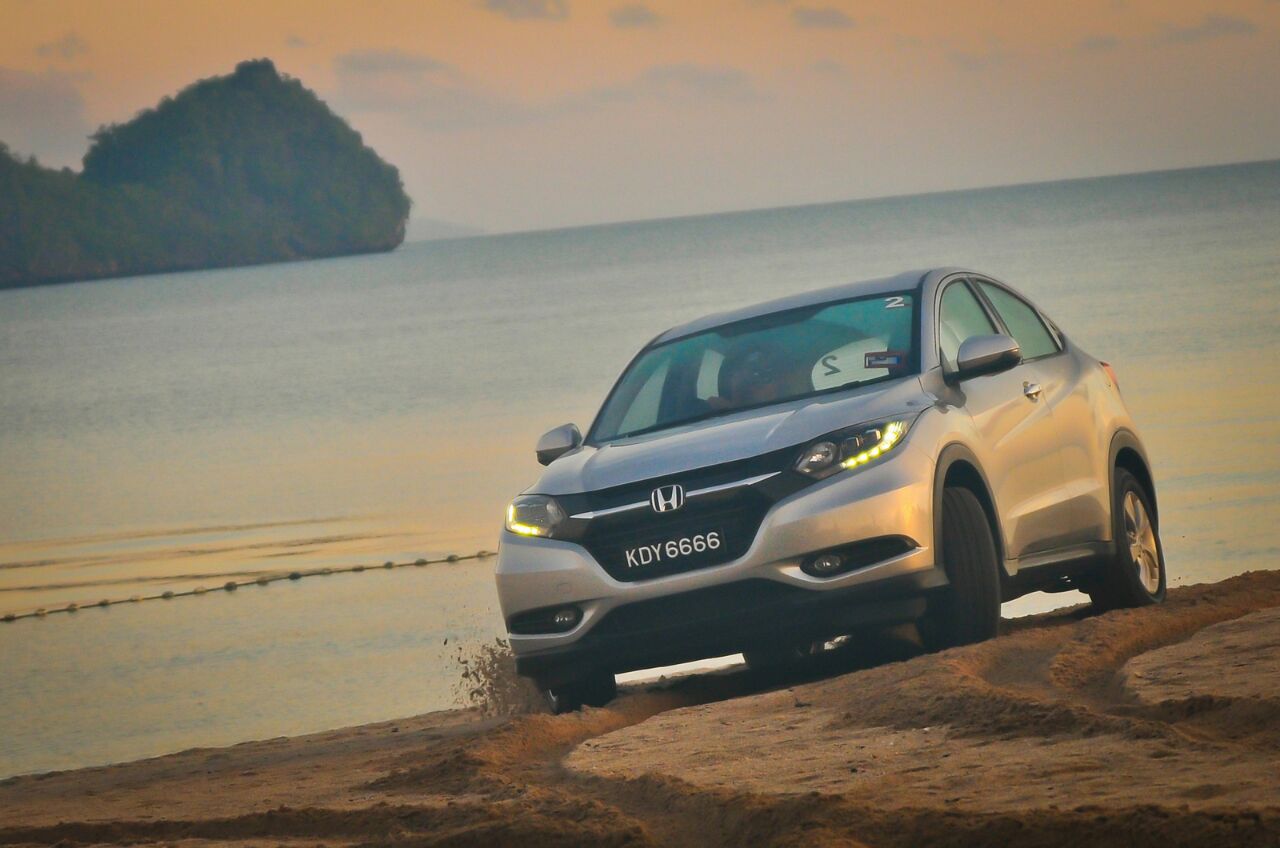 There's no denying the aesthetic appeal of the HR-V, and while design may be a subjective matter, I've not met a single person who doesn't like the way this Crossover looks, and its proportions are just right too. Then just when people think they couldn't possibly afford it, HMSB unleashes three variants, with the prices starting under RM100k. This opened the HR-V up to a whole new market segment actually, and add to that the solid reputation of the Honda brand in Malaysia, and it should really be no surprise why it's such a runaway hit with Malaysians.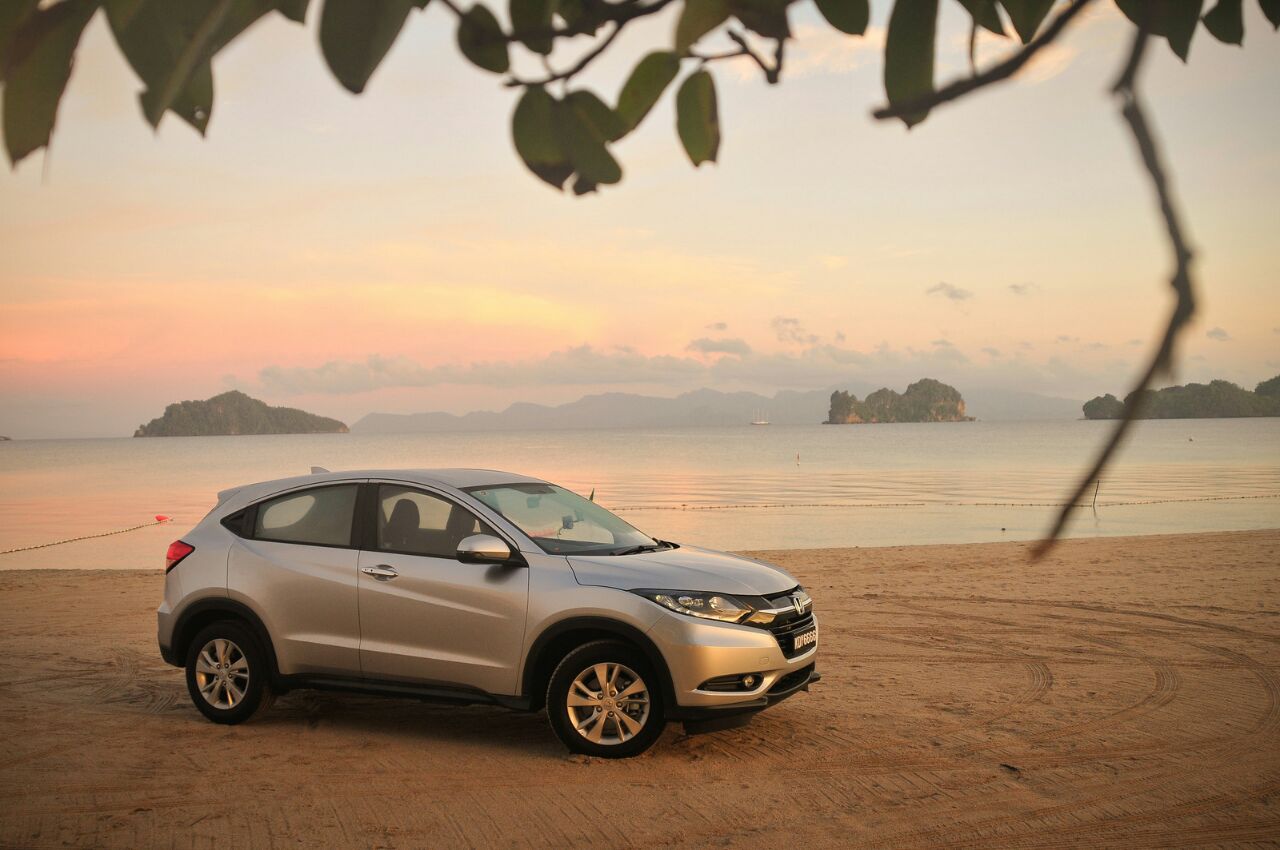 But as I said earlier, I'm not trying to 'sell' you this car, or any car for that matter; the choice is yours eventually, but if you're in the market for a family car and only have about RM100k to spend thereabouts, I strongly advise you to have a look at the Honda HR-V. You're going to regret it if you don't. – CW.
Honda HR-V Photo Gallery (photos by Aaron Lee, Hezeri Samsuri & CW)