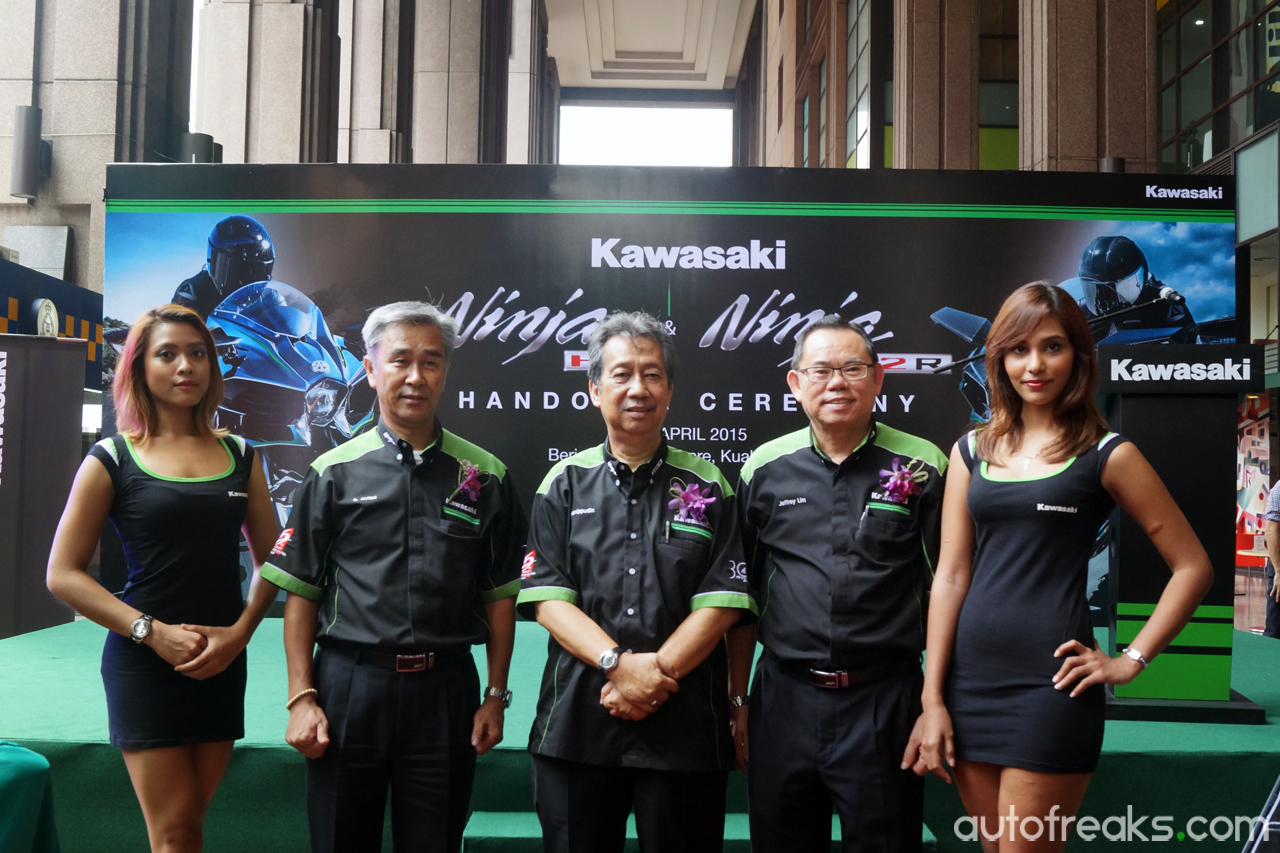 ADVERTISEMENT
Launched back in November 2014, the Kawasaki Ninja H2 and H2R is quite possibly one of the most stunning sports bike in Kawasaki's lineup. Today, Kawasaki Motors Malaysia held a special handover ceremony for the first owners of the Kawasaki Ninja H2 and H2R.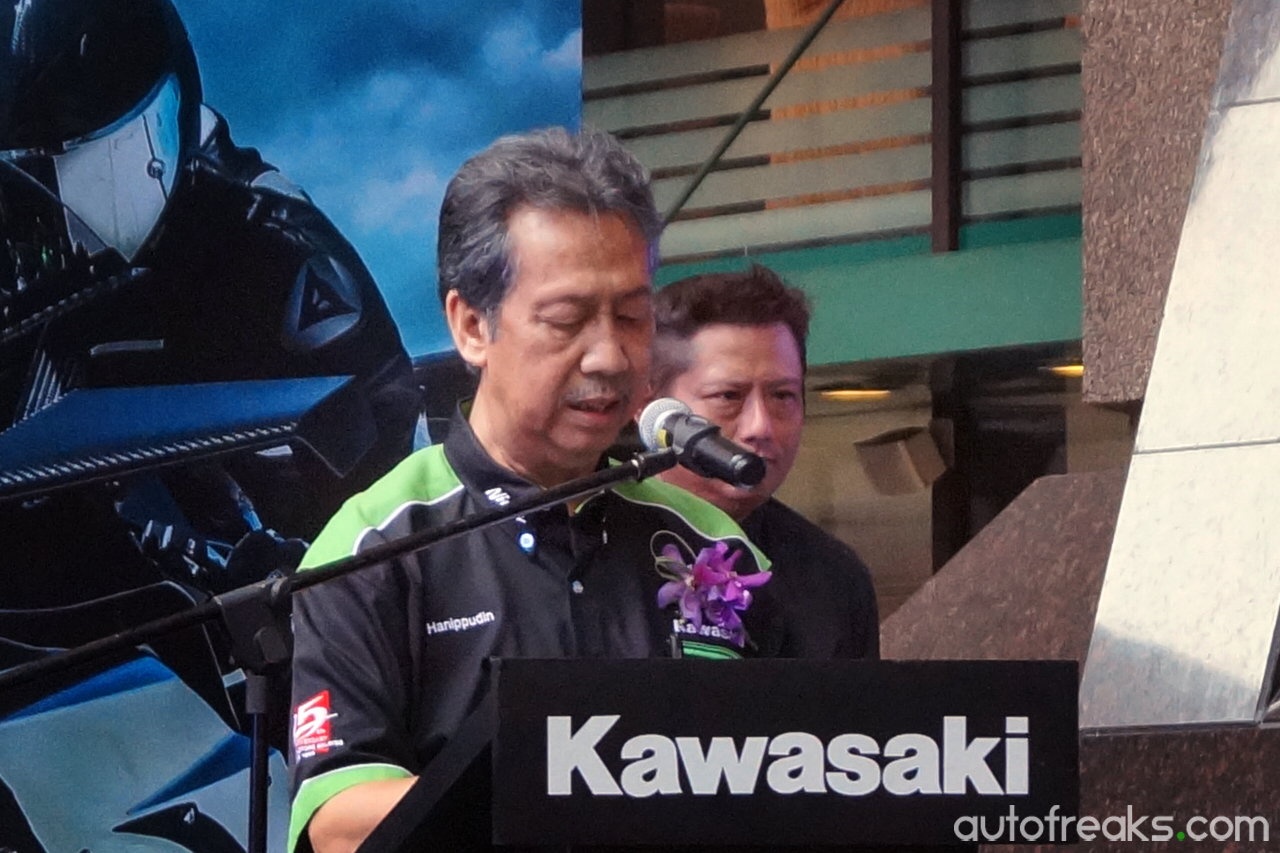 Speaking at the event, YM Raja Dato' Hanipuddin Raja Dato' Nong Chik, Executive Chairman of Kawasaki Motors Malaysia said, "For us, back in November last year during our Dealers' Gala Dinner and convention, we showcased the Ninja H2 and H2R and informed that the bikes will reach Malaysian shores sometime in April. So, as we promised, the Ninja H2 and H2R are here now in Malaysia! Today's ceremony is to recognize and show our appreciation to the first owners of Kawasaki Ninja H2 and H2R. Congratulations to all owners!"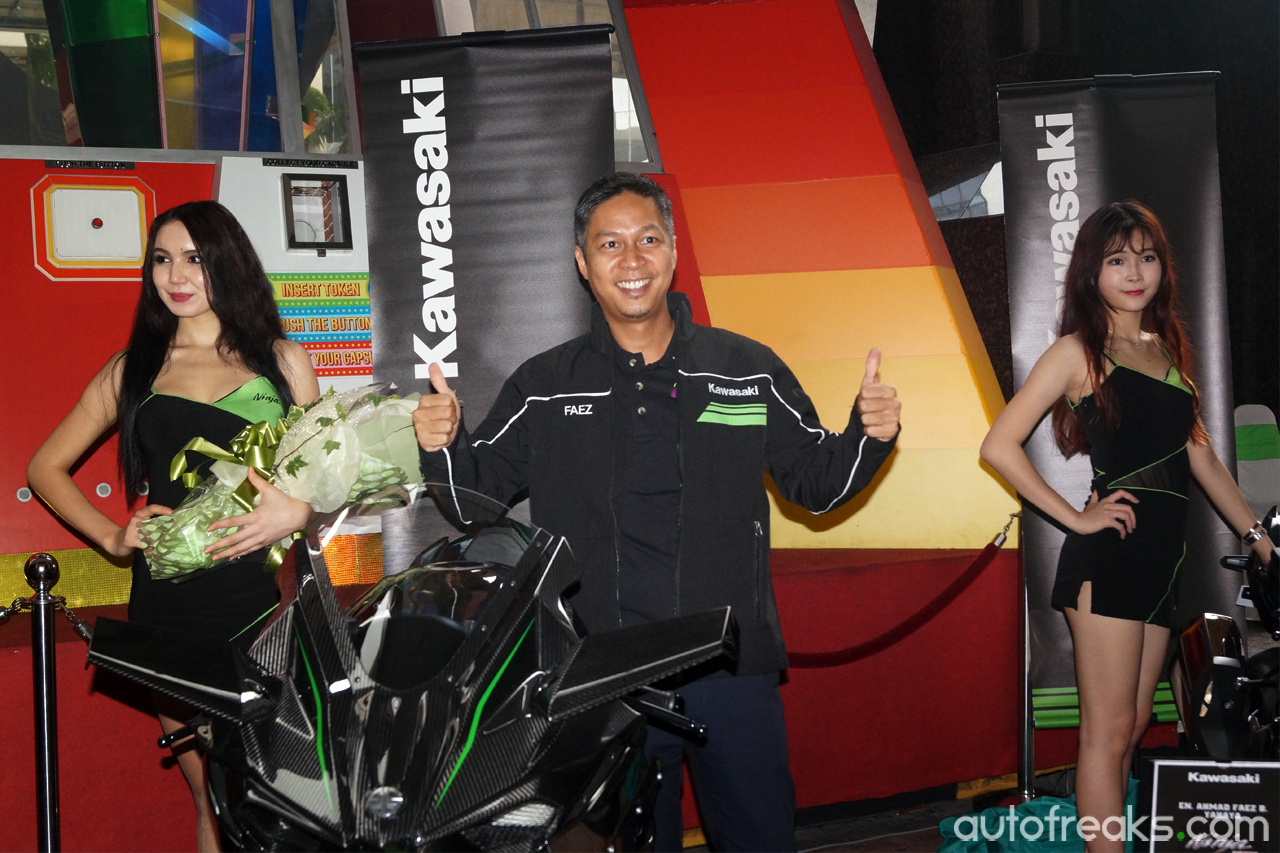 Kawasaki Motors Malaysia's director, Encik Ahmad Faez was the first to confirm his order for both the Ninja H2 and H2R after Kawasaki Japan announced that they will launch these bikes here, making him possibly the only person to own both the Kawasaki Ninja H2 and H2R at the same time!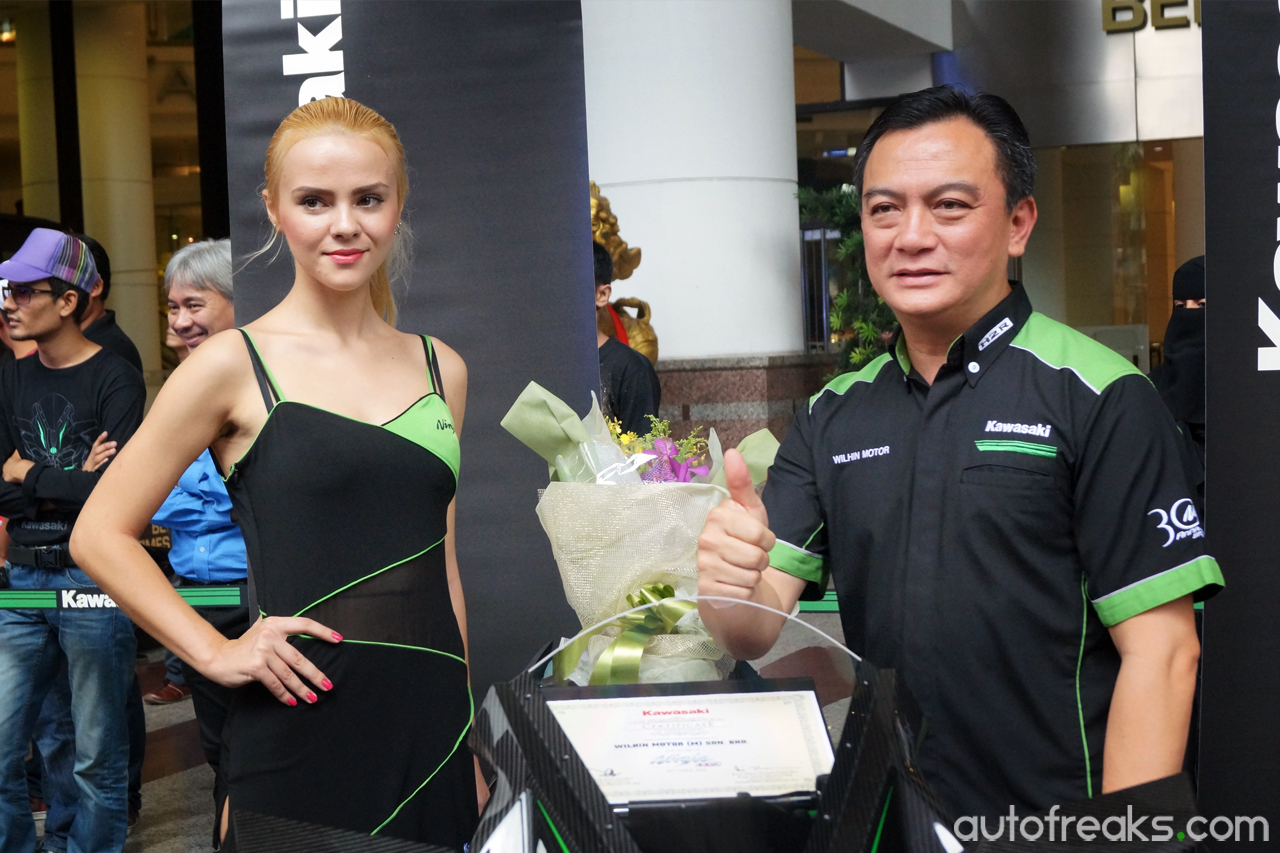 Owners of the Kawasaki H2 include Mr Kenneth Patrick Wang, Mr Robert Barraclough, Mr Lum Wen Foo, Encik Arif Danial Abdul Jalil and Mr Chua Chern Kuang, all from SC Premium. Other owners include Mr Khoo Chooi Hua from Gun How Superbikes Centre Sdn Bhd, Encik Mohamad Sabri bin Ismail from Motorsim Sdn Bhd and Encik Ahmad Faez Yahaya, who is the director of KMSB.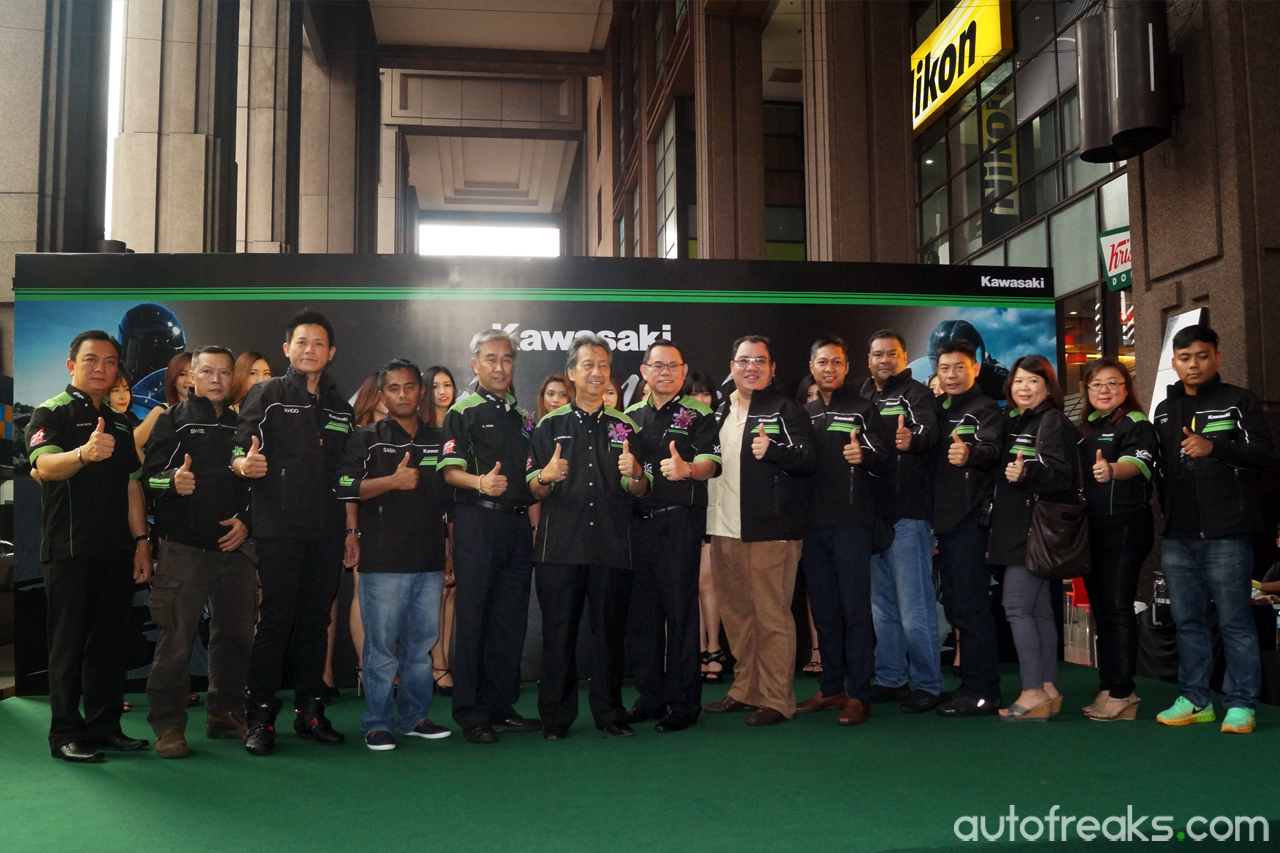 As for the track-only Kawasaki Ninja H2R, the owners are Mr Steven Ong, Team Principal of Kawasaki Bike Art Racing and Encik Ahmad Faez Yahaya, director of KMSB.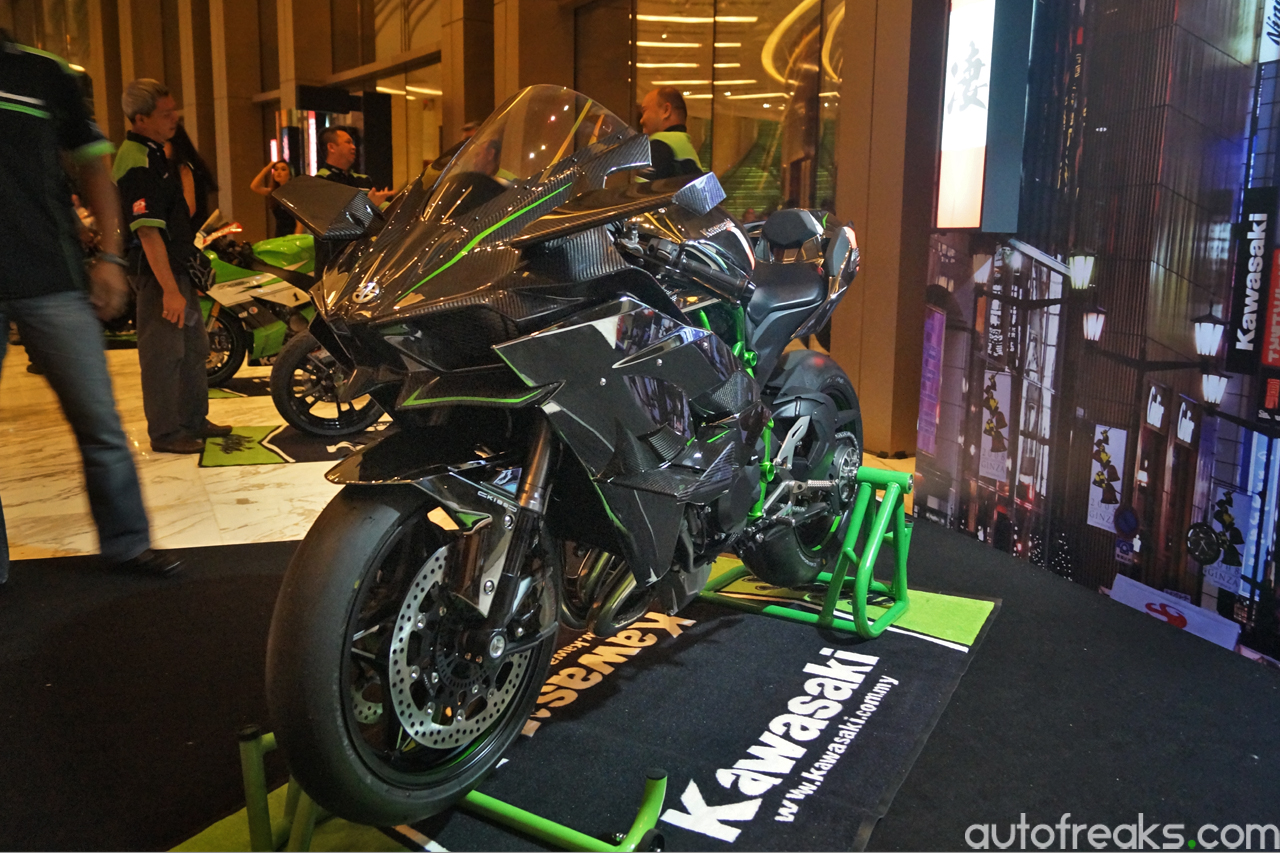 For those keen to get their hands on the Kawasaki Ninja H2 and H2R, selected authorized dealers will have the bike on sale. The dealers include Welly Advance Bikers, Wilhin Motors and SC Premium Bikes. Be prepared to fork out RM153,900 for the Kawasaki Ninja H2, and RM299,900 for the Ninja H2R. Both prices are only inclusive of GST. Road tax and insurance are not included in the listed price.
To recap, the Kawasaki Ninja H2 is powered by a 4-stroke inline-4 998 cc engine which is supercharged, which gives the Kawasaki H2 200 hp, while the track-only Ninja H2R has an additional 100 hp over the H2. Apart from that, the Ninja H2R does not have front headlights, side mirrors and runs on slick tires. The track-only Ninja H2R has been packaged with track sessions for owners to enjoy their bike on the circuit.
Check out the video of Encik Ahmad Faez Yahaya revving his Kawasaki Ninja H2R in the video below!
Kawasaki Ninja H2 and H2R owners photo gallery