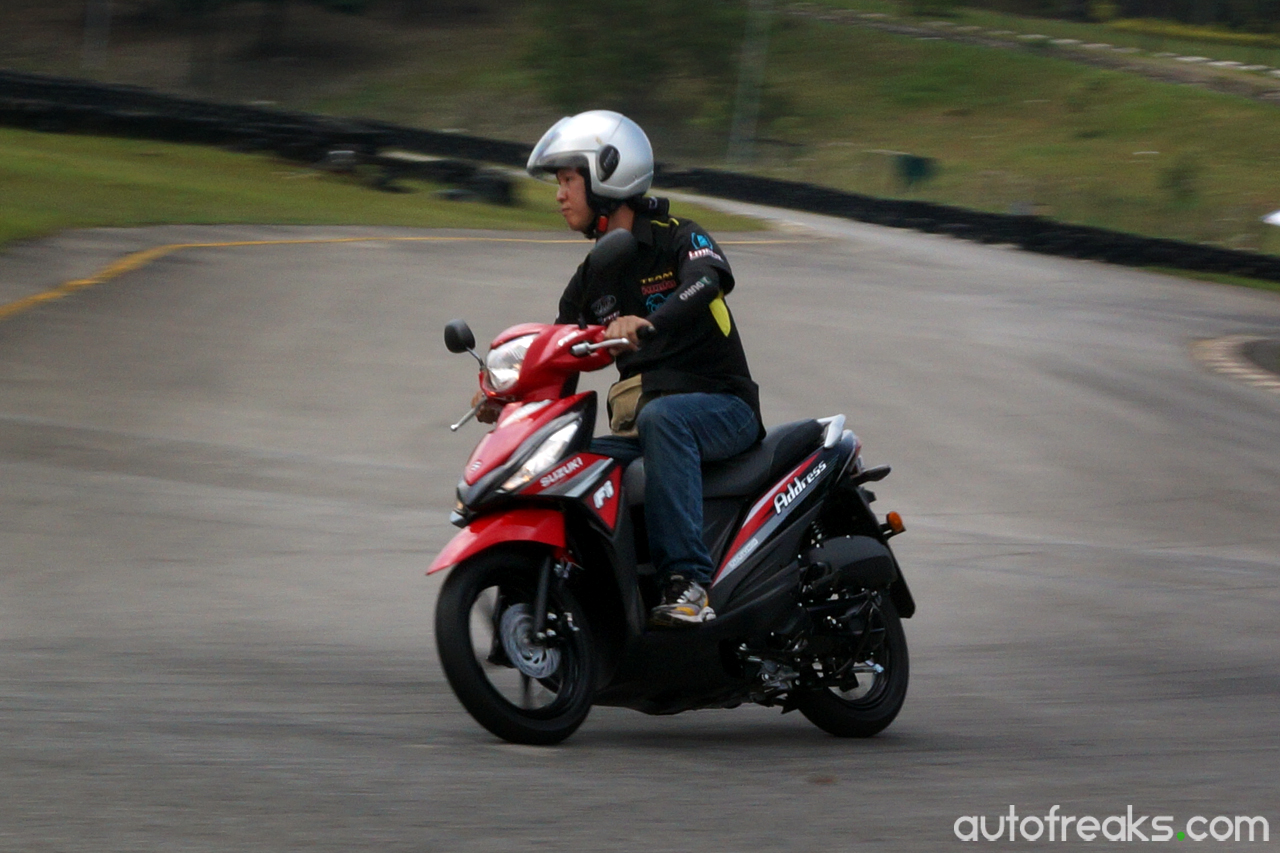 ADVERTISEMENT
Suzuki Assemblers Malaysia, the official distributor of Suzuki bikes in Malaysia, has launched their latest scooter in our local market, called the Address. This new scooter will join Suzuki Assemblers Malaysia's extensive range of scooters and bikes.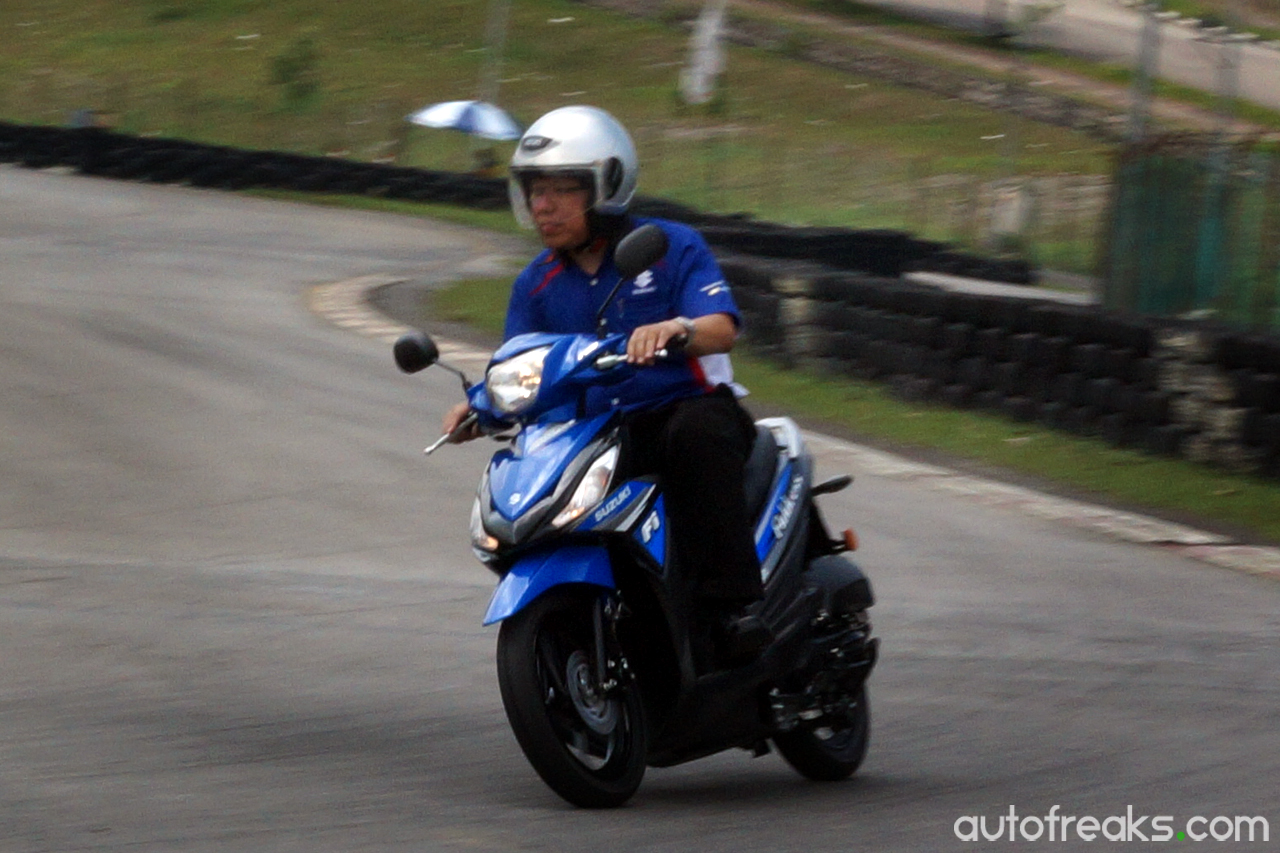 The new Suzuki Address is all about your lifestyle, as it packs a 20.6-litre storage space under the seat, which can also fit a full-face helmet. Apart from that, the Suzuki Address also has twin storage compartments to store your items. Need to park your Suzuki Address? No worries as the Address is equipped with two reinforced hooks to allow helmets to be hooked. Safety wise, the Suzuki Address has a covered ignition key that is built into the seat opener to prevent theft.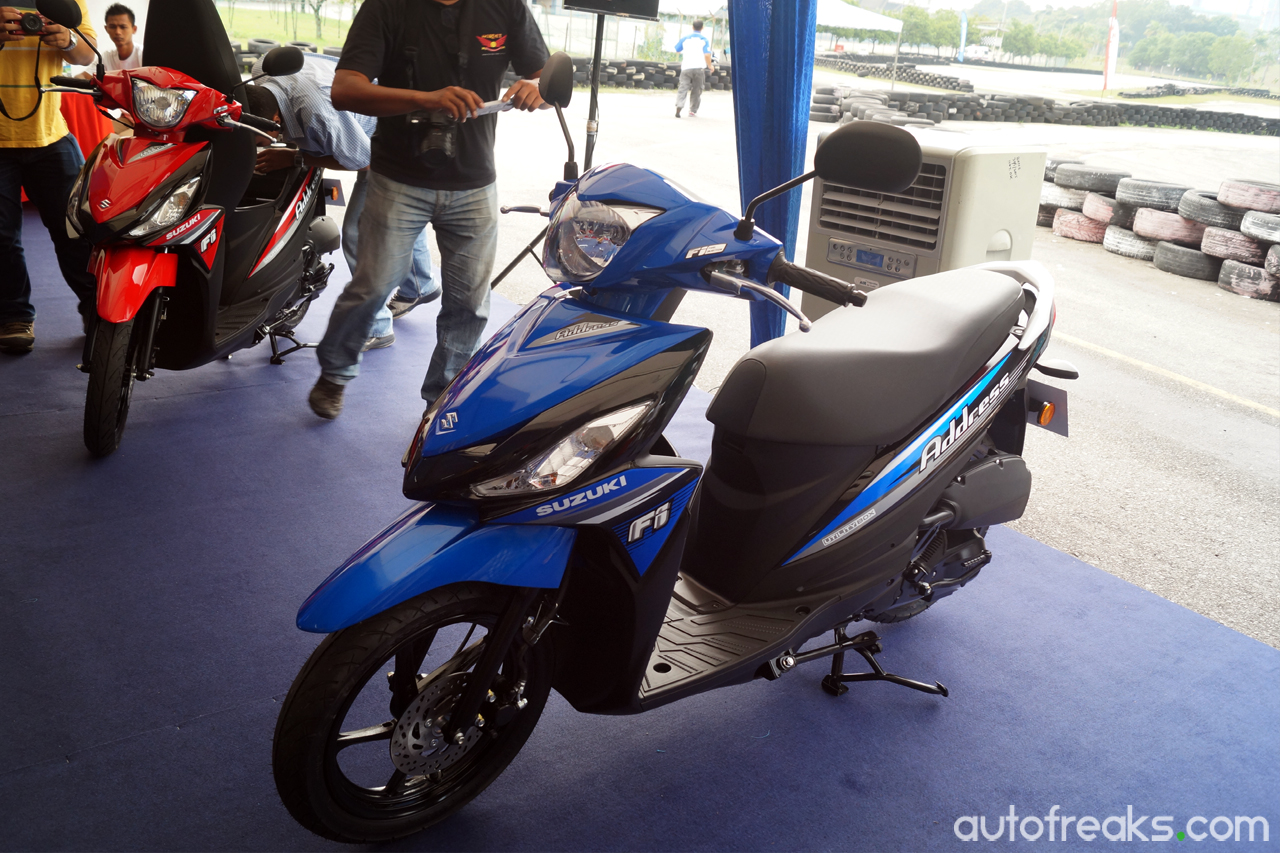 Powering the Suzuki Address is a new 113 cc 4-stroke single-cylinder air-cooled engine. Torque is rated at 9.1 Nm at 6,000 rpm. The only transmission choice is a CVT, which drives the rear wheel. According to Suzuki, the 5.2-litre fuel tank is capable of travelling up to 276 km (based by Suzuki in ECER40), thanks to its low friction and intelligent fuel-injection system. Braking is courtesy of a front disc brake, and the drum brake at the rear.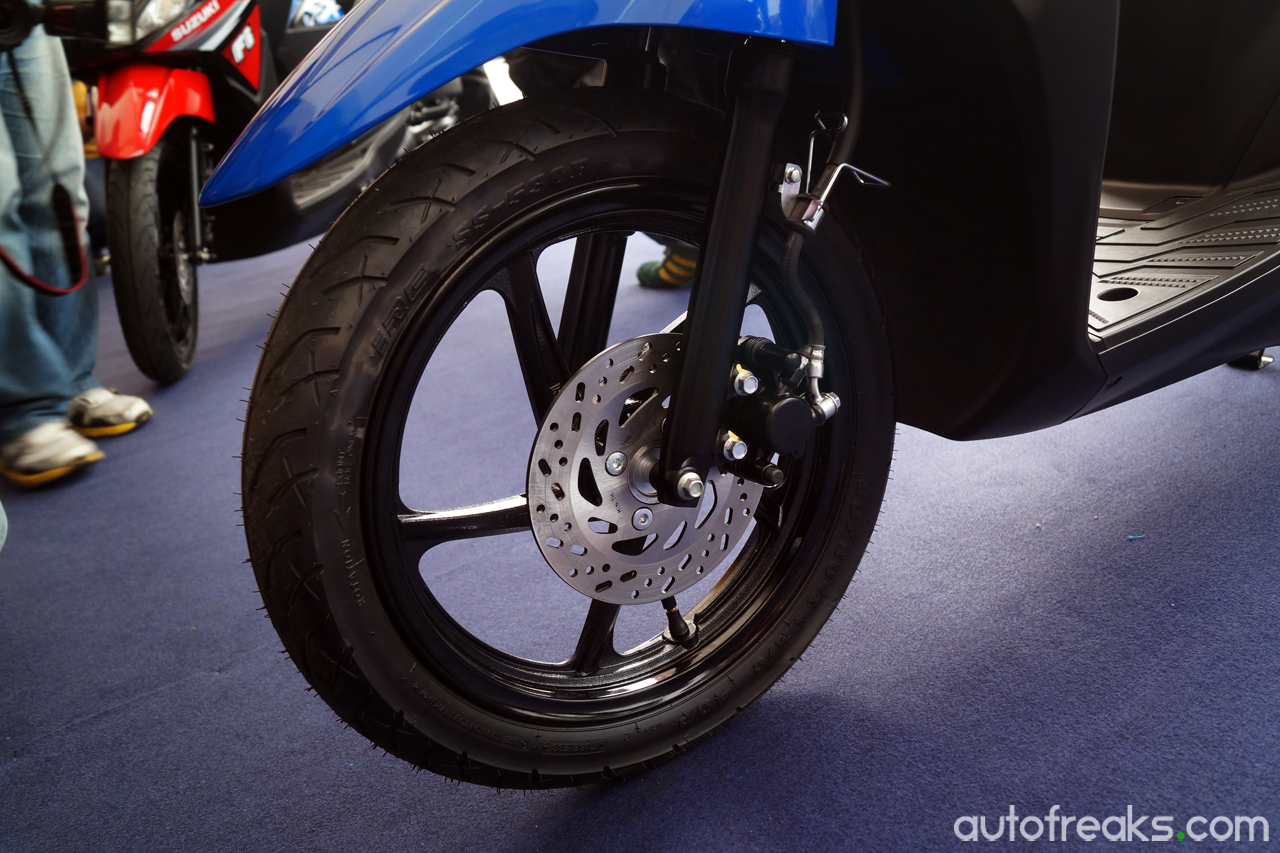 Available in two colours, namely Celebration Red and Metallic Medium. Blue. Priced at RM4,788 (basic sales price excluding GST), the Suzuki Address does offer excellent value for money and is packed with features.
Suzuki Address photo gallery