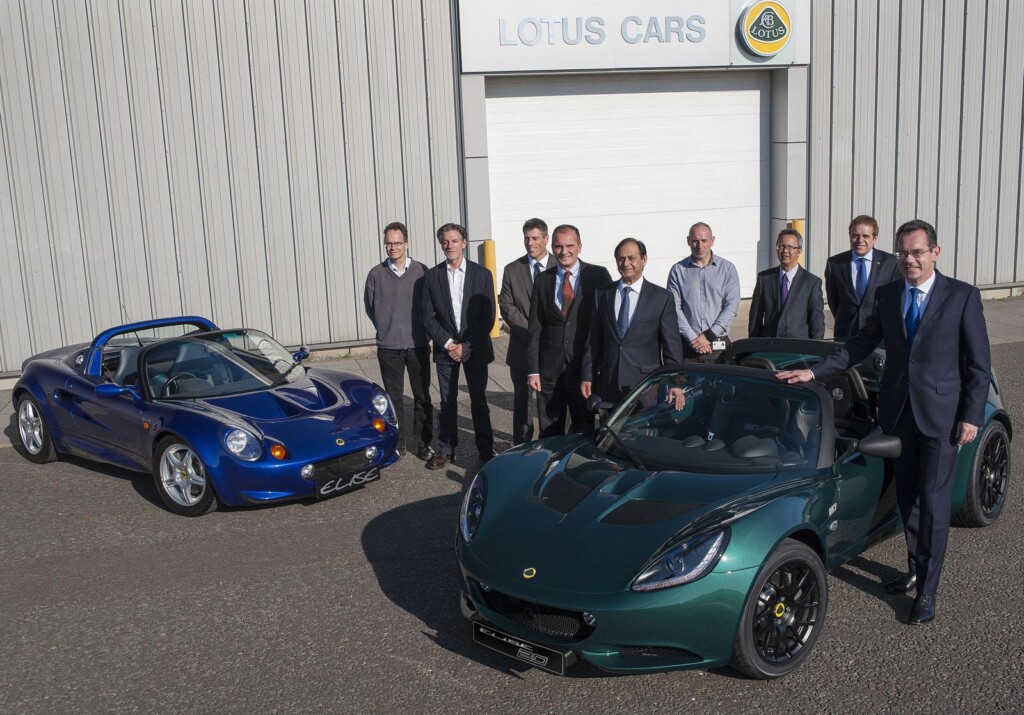 ADVERTISEMENT
Since the unveiling of the Lotus Elise back in 1995, Lotus has reached yet another production milestone.
The company announced that they have produced their 40,000th model and the landmark model was an Elise S 20th Anniversary Edition based on the Small Car Platform that underpins the Elise, Exige, Europa, 2-Eleven, 340R and racing variants.
Elise S 20th Anniversary Edition features a supercharged 1.8-litre 4-cylinder engine that develops 217 bhp and 250 Nm of torque.  It enables the car to accelerate from 0-100 km/h in 4.6 seconds before hitting a top speed of 237 km/h.
The landmark has not been achieved without considerable effort, as outlined by Jean-Marc Gales, CEO, Group Lotus plc, "The small car platform was a landmark development in 1995 and developed at the right time in the company's history. Yet, in an environment of continuous improvement, while a correlation exists between today's platform and the first of the lightweight, bonded and extruded aluminium structures, it has altered radically. It remains a benchmark in light weight and efficiency and is as advanced and market-leading today as it was 20 years ago."
Jean-Marc Gales continued, "We are especially delighted that the 40,000th version of our small car platform will underpin, appropriately, an Elise 20th Anniversary model, the latest Elise model that celebrates our landmark achievements. Looking to the future, the platform will continue to be developed, improved upon and form a solid and dependable base for future new models demonstrating the production flexibility of the technology and its importance to Lotus.
Source: Lotus