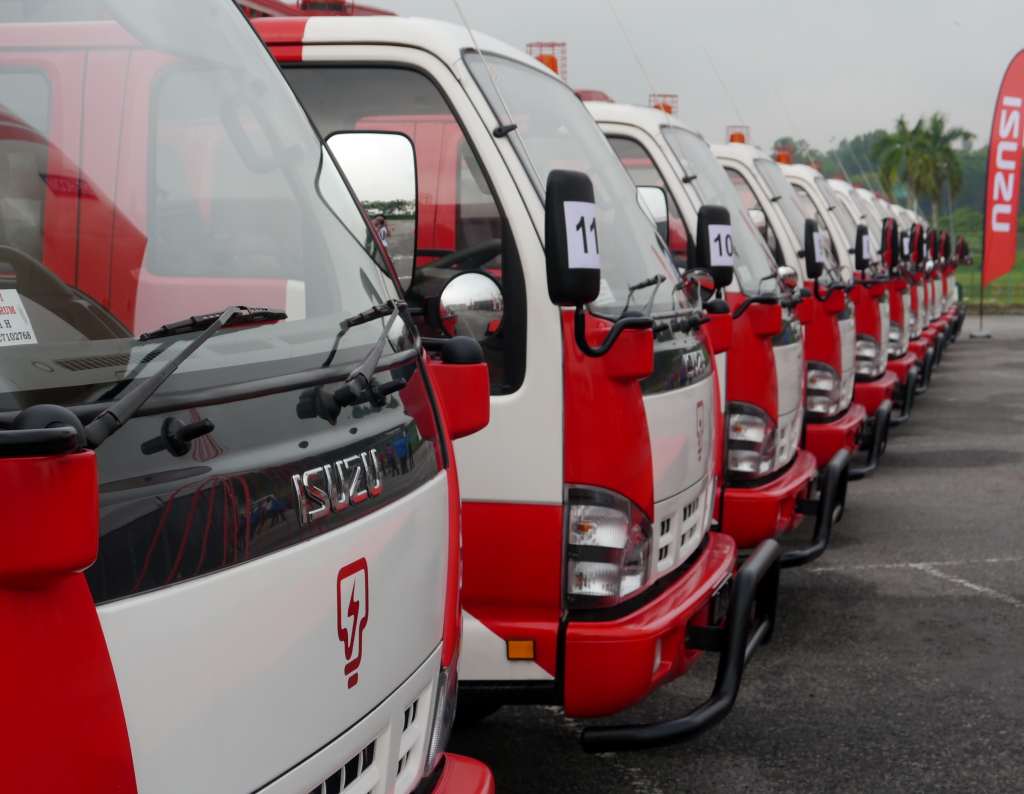 ADVERTISEMENT
Hot on the heels of Toyota handing over 100 units of the Hilux, Isuzu Malaysia recently handed over 60 units of its customized Isuzu light duty trucks to Tenaga Nasional Berhad (TNB). This RM30 million deal is part of the 1st phase of 200 units of trucks supplied to TNB over the next 2 years.
The delivery of the Isuzu light duty trucks aligns well with the national electric company's aim to improve on its customer service by replacing its aging fleet of support trucks. The trucks will be used in its field and rural support services and will be supplied to TNB Distribution nationwide.
During the handover ceremony, a symbolic mock key presentation from newly appointed CEO of Isuzu Malaysia, Kenji Matsuoka to TNB's Senior General Manager of Procurement and Vendor Management, Tuan Haji Mohd Adibi Bin Ambak, marked the official handover of the vehicles. The ceremony was also witnessed by DRB-HICOM's Head of Operations, Automotive Distribution and Manufacturing, Dato' Hisham Othman, TNB's President of Kesatuan Percantuman Pekerja-Pekerja (K3P), Abu Hussin Bin Nekmat, and Automotive Corporation (Malaysia)'s COO, Chin Tan Hee.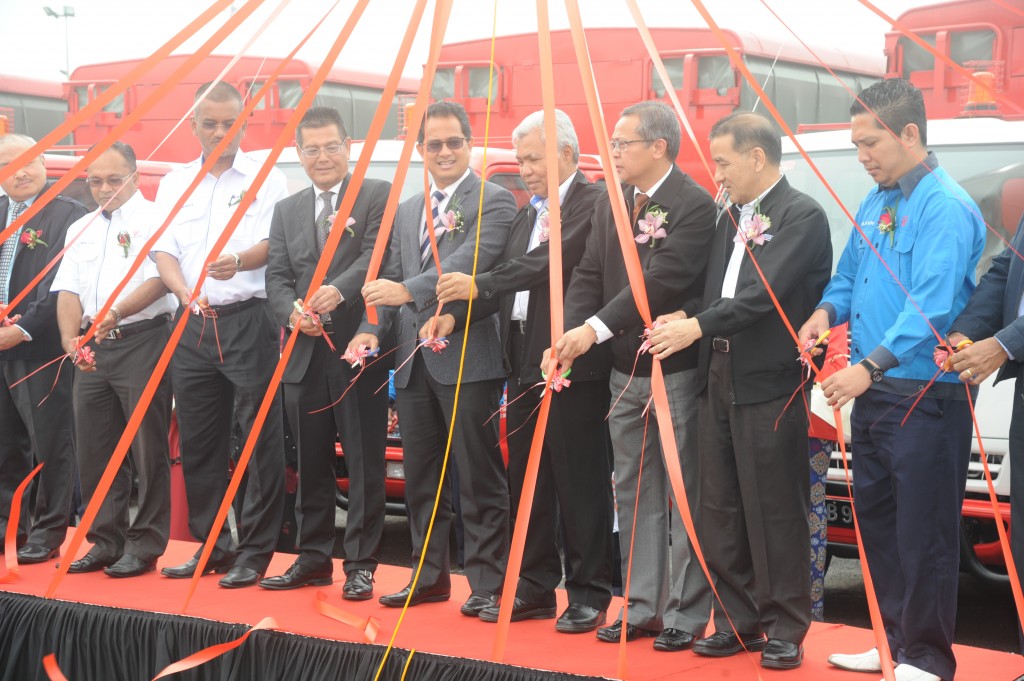 Speaking at the ceremony, Matsuoka (above, fourth from left) expressed his gratitude to TNB for recognising the strong product qualities of Isuzu trucks, including its superior durability and fuel efficiency that would help keep TNB's services running smoothly and cost efficiently.
"For a major power supplier that Malaysians depend on to keep the pulse of this country beating, timely response can be a highly critical factor. It needs a reliable transport partner that will keep them fulfilling customers' needs day or night, 365 days a year. We are grateful that Isuzu trucks have been tasked to fulfill that need, following months of extensive product evaluation and comparison tests" said Matsuoka.
On its part, Matsuoka committed Isuzu Malaysia's customised after-sales service and technical training to TNB, through ACM, as part of its efforts to help the company maintain the reliable running of its fleet.  Prior to the handover ceremony, a 3-day training to all TNB users nationwide was conducted, encompassing class room training on basic truck maintenance and eco-driving seminar (fuel saving driving techniques).