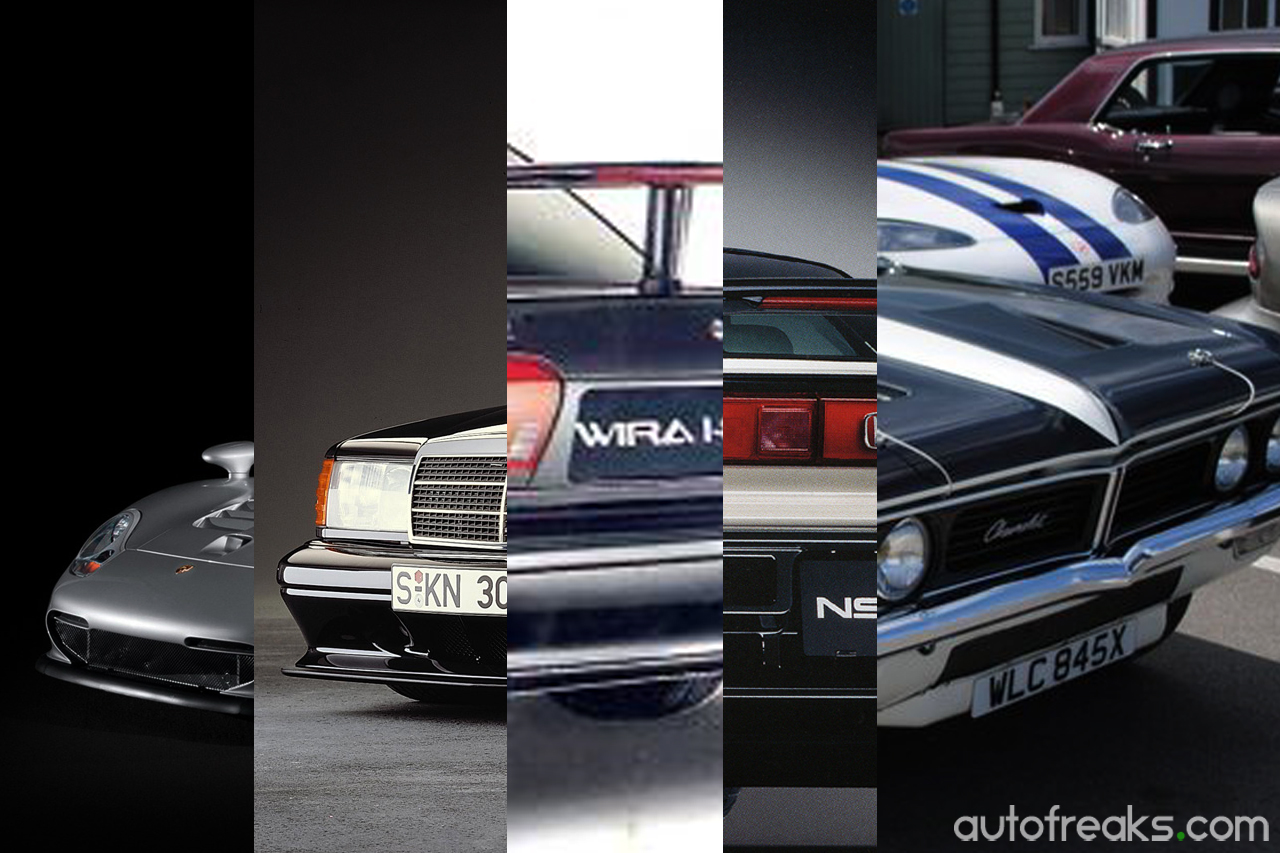 ADVERTISEMENT
Homologation. One word that brings a tidal wave of emotions to car enthusiasts. Why so, one may ask? Simple. The process of homologation, or the necessity of creating a road version of a race car, has brought out some of the most memorable cars to our roads. AF is proud to feature the Top 5 craziest, most desirable, totally bonkers homologated car ever produced! Gentlemen, start your engines…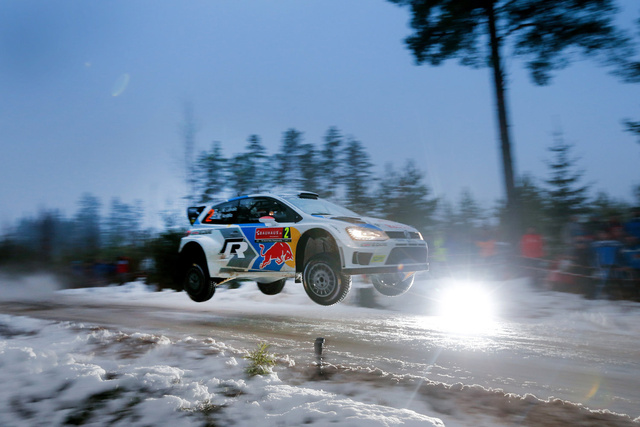 Before we get to the cars, let's start by taking a look at what homologation really is. Fédération Internationale de l'Automobile (the governing body for motorsports), or in short, FIA, says that in order for a car manufacturer to take part in a particular racing series, the competing vehicle has to be based on a road-going vehicle. So in essence, the car manufacturer will have to build a number of road-going variants of the race cars for sale before it can compete on the race track. Let's get started…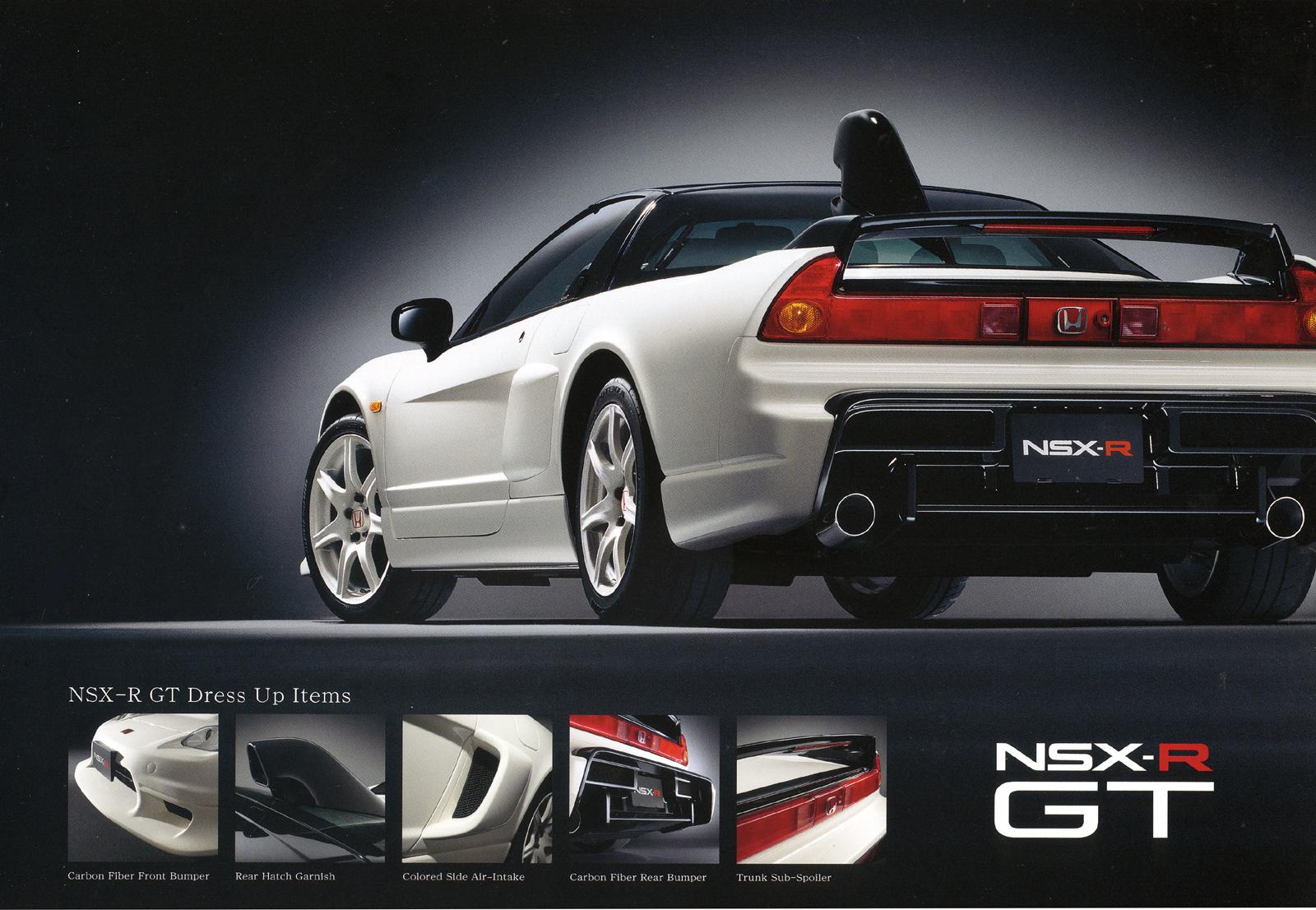 1) Starting from the land of the rising sun, some of you are aware that the Mitsubishi Lancer Evolution and Subaru Impreza WRX are both rally homologated variants, but these are a bit too common. Honda produced a very limited homologated NSX in the past, with the sole purpose of complying with the SuperGT production-based race car homologation requirements. The JGTC rules dictate that at least five production cars have to be made before it can compete, therefore Honda made just five units of the Honda NSX-R GT. Much like the race-going variant, the homologated special NSX-R GT has a roof-mounted air snorkel, lowered suspension and a wider body. Various body panels are constructed out of carbon-fibre for further weight savings. The familiar 3.2-litre V6 VTEC engine remains identical to the regular NSX-R, producing 280 horsepower at 7,700 rpm and 304 Nm of torque at 5,300 rpm. With only 5 units made, all units were snapped up by collectors before they went for sale officially. Price? A cool $450,000.
Source: Project NSX
Honda NSX-R GT
Built for: SuperGT
Engine: 3.2-litre V6
Horsepower: 280 at 7,700 rpm
Torque: 304 Nm at 5,300 rpm
Gearbox: 6 speed manual
0-100 km/h: NA
Units built: 5
Price: $450,000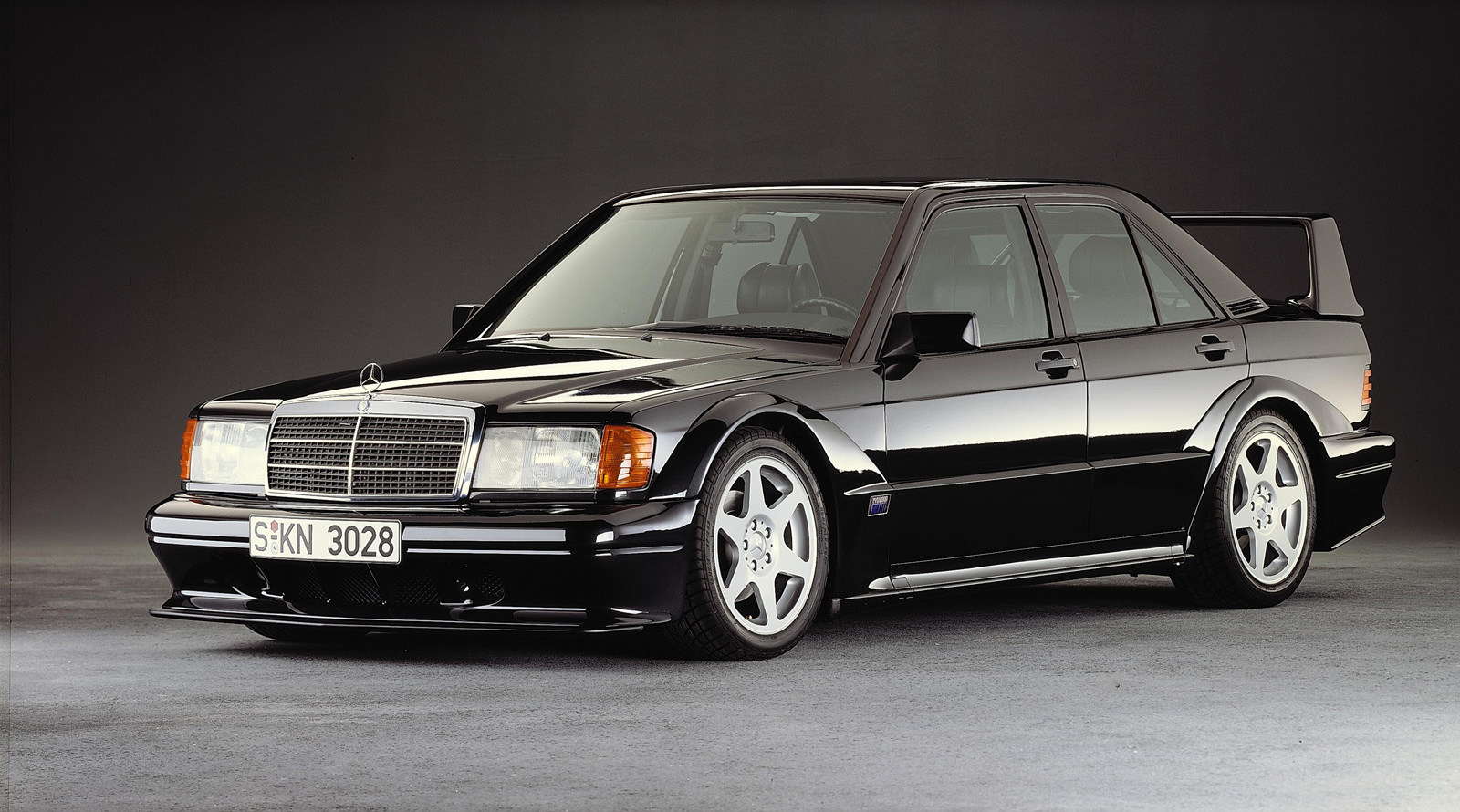 2) Moving on to Germany, one of the most well known homologated cars has to be the Mercedes-Benz 190E 2.5-16 Evolution II. Making its debut at the 1990 Geneva Motor Show, the 190E Evo II took over from where its Evo I predecessor left off, with more power and improved aerodynamics. Similar to the predecessor, the 190E Evo II is powered by a 2.5-litre 4-cylinder engine with 232 horsepower. The aerodynamics was designed by Prof. Richard Eppler from the University of Stuttgart, as he was in charged of designing the body kit. Mercedes-Benz produced a total of 502 units of the 190E 2.5-16 Evolution II, with 500 units in the signature "blauschwarz" blue/black metallic, while the remaining two was finished in astral silver. Unique for a car from that era was a special knob which allowed the car's ride height to be altered.
Mercedes-Benz 190E 2.5-16 Evolution II
Built for: Group A Touring Car
Engine: 2.5-litre 4-cylinder
Horsepower: 232 at 7,200 rpm
Torque: 245 Nm at 5,000 rpm
Gearbox: 6 speed manual
0-100 km/h: ~7.0 seconds
Units built: 502
Price: $80,000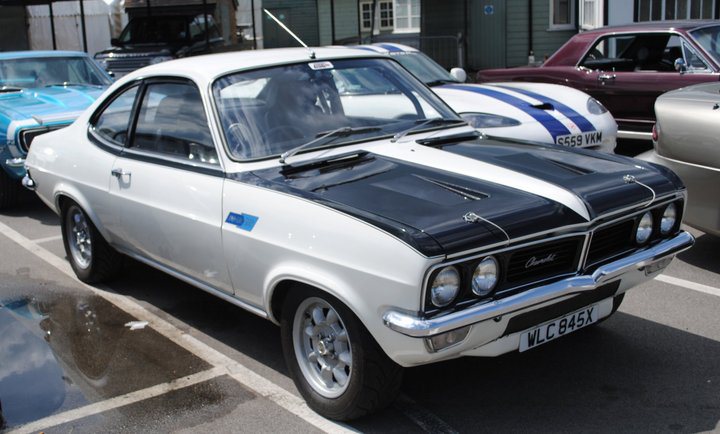 3) Built in 1973 with just 100 examples and powered by a 5.0-litre V8 from Chevrolet, the Chevrolet Firenza Can Am is proper madness. The engine was identical to the ones powering the Camaro Z28s in the States. With 290 horsepower and 393 Nm of torque propelling a 1,100 kg Firenza, the end result is a century sprint of just 5.4 seconds and a top speed of 229 km/h. First gear was good for up to 130 km/h, while in second gear, the Firenza can hit 162 km/h. The Firenza can hit over 200 km/h in third, while in fourth, the needle swept passed the dial and went back to zero. Apart from the oversized engine, buyers of the Firenza also got an aluminium adjustable rear spoiler, 13-inch Personal alloy wheels, fiberglass front bonnet, Personal leather steering wheel and upgraded suspension.
Source: African Muscle Cars, Car Torque, Banovsky
Image credit: Andy on Flickr
Chevrolet Firenza Can Am
Built for: Argus Production Car series
Engine: 5.0-litre V8
Horsepower: 290 at 7,200 rpm
Torque: 393 Nm at 4,200 rpm
Gearbox: 4 speed manual
0-100 km/h: 5.4 seconds
Units built: 100
Price: R 5800 (regular Chevrolet Firenza cost R2600 back then)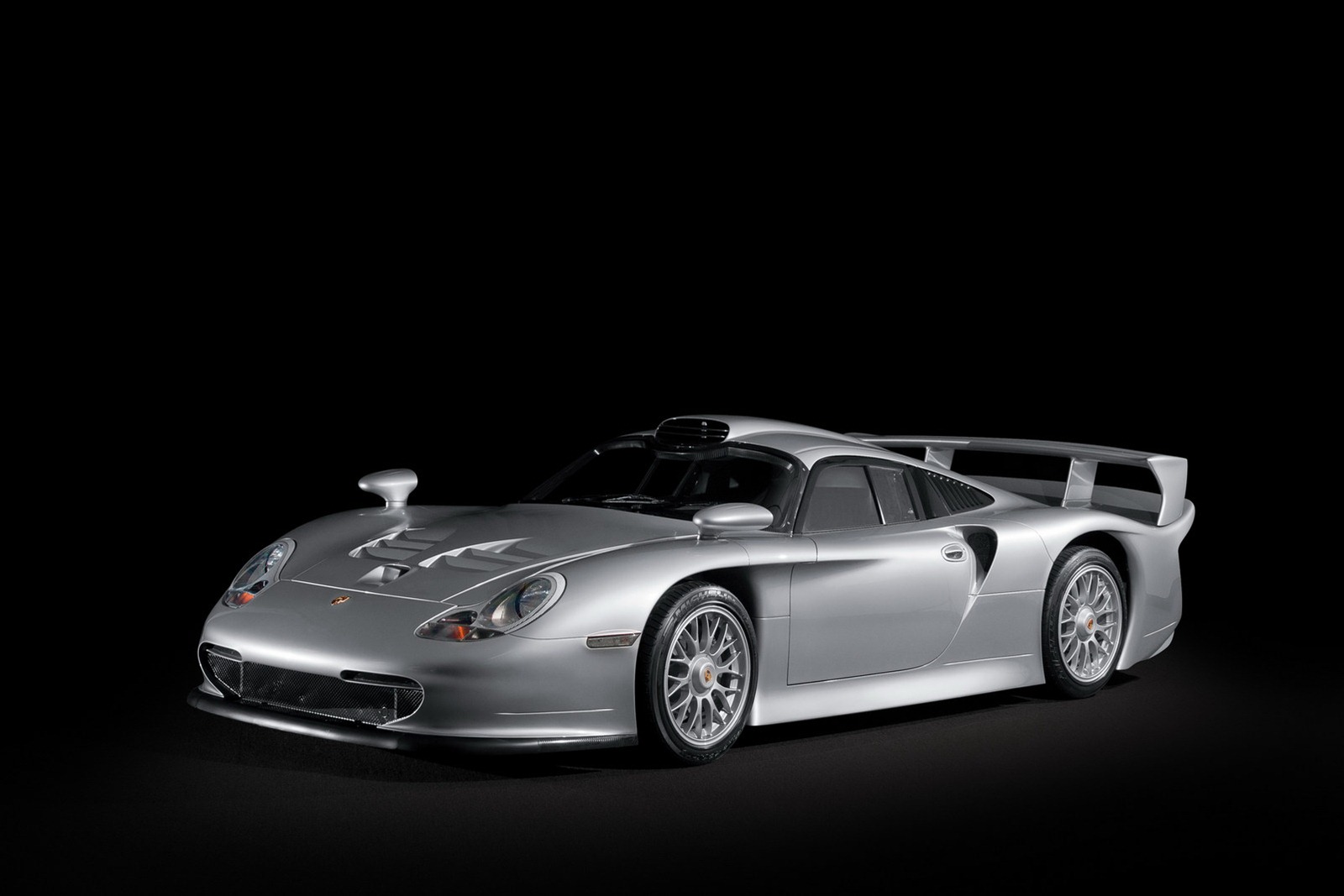 4) Keen to enter the GT1 category in the BPR Global GT Series (later called the FIA GT Championship), Porsche was required by regulations to produce 25 road-going units of the Porsche 911 GT1. They did, and that marked the birth of the Porsche 911 GT1 Straßenversion (Straßenversion means Street Version). Compared to the racing model, the street-going one has a slightly detuned engine to comply with European emission regulations. Even so, the 3.2-litre flat-6 twin-turbo with some 537 horsepower was able to push the 1,150 kg Porsche from standstill to 100 km/h in just 3.9 seconds. Top speed, thanks to its improved aerodynamics, was rated at 308 km/h. The Porsche 911 GT1 was priced at roughly £550,000 when new.
Photo credit: RM Auctions
Porsche 911 GT1
Built for: BPR Global GT Series
Engine:  3.2-litre flat-6
Horsepower: 537 at 7,000 rpm
Torque: 600 Nm at 4,250 rpm
Gearbox: 6 speed manual
0-100 km/h: 3.9 seconds
Units built: 25
Price: £550,000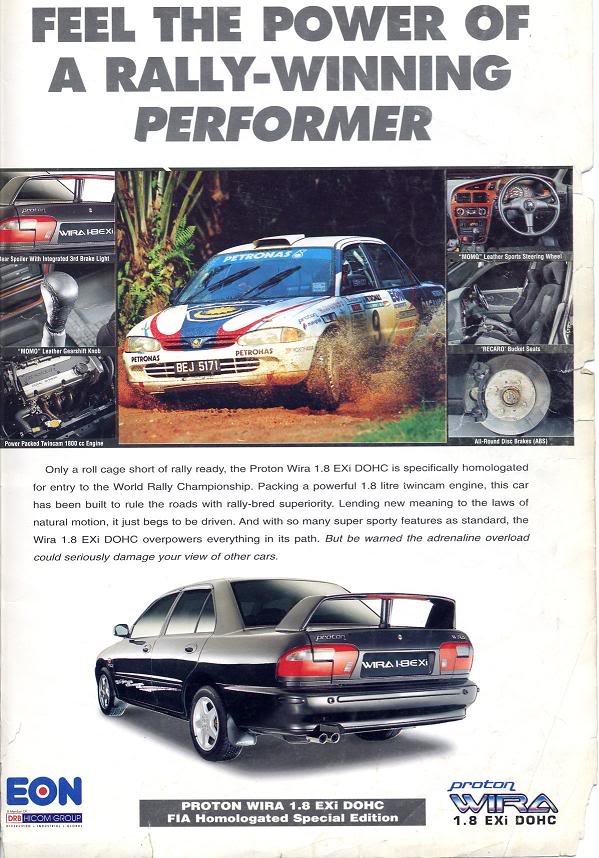 5) On our local front, we have the Proton Wira 1.8 EXi. Back in the 1990s, Proton was actively taking part in rally events, but required a homologated car to comply with the FIA regulations. The regulations stated that Proton had to make at least 50 units and has to be sold to the general public. There were two variants of the Wira 1.8 EXi, one being the stripped-down-ready-to-race variant in white and another in the famous Majorca Black. The latter had the full suite of goodies from Proton, namely a pair of Recaro seats up front, a Momo steering wheel and the signature huge rear spoiler, while the white variant had the basic Wira 1.3 trim, without the Momo steering wheels, Recaro seats and power windows. Both variants were powered by 1.8-litre Mitsubishi 4G93 with 140 horsepower at 6,500 rpm and 167 Nm of torque at 5,500 rpm. Back then, the Proton Wira 1.8 EXi retailed for a hefty RM71,484. Quite pricey, considering that the regular Proton Wira 1.5 GL retailed for about RM50,570. Tough luck finding a good condition used unit though, as many (if not all) owners have modified their cars within an inch of its life.
Proton Wira 1.8 EXi
Built for: FIA Group F2 Rally
Engine: 1.8-litre 4G93 4 cylinder
Horsepower: 140 at 6,500 rpm
Torque: 167 Nm at 5,500 rpm
Gearbox: 5 speed manual
0-100 km/h: 8.3 seconds
Units built: 2,500 total (50 white, 2,450 black)
Price: RM71,484
CW Says…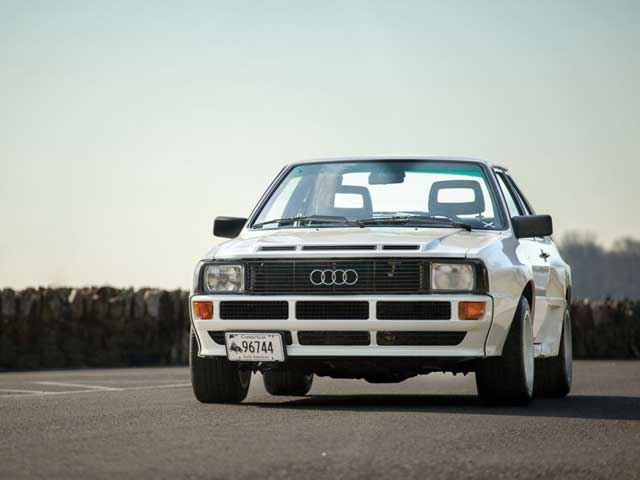 No article on 'homologation' would be complete without this car, the legendary Audi Sport Quattro. It was built so that Audi could take part in Group B rallying, and it's a total nutcase, in the best possible sense.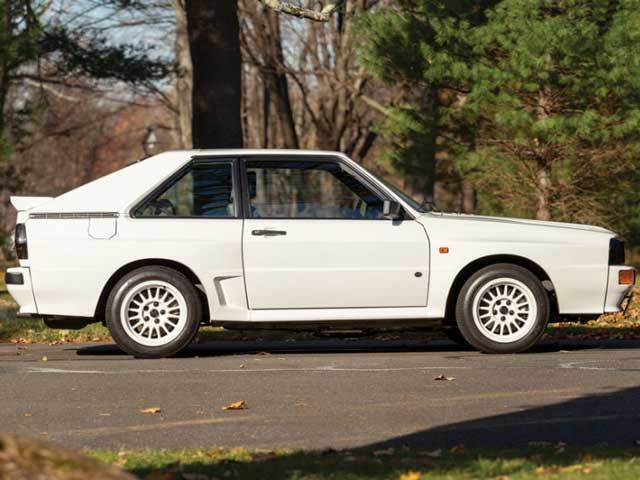 Only 224 were ever built, (FIA required at least 200 road going versions of a Group B car) and due to its rarity, RM Auctions figures that one in mint condition can fetch upwards of $350,000 USD.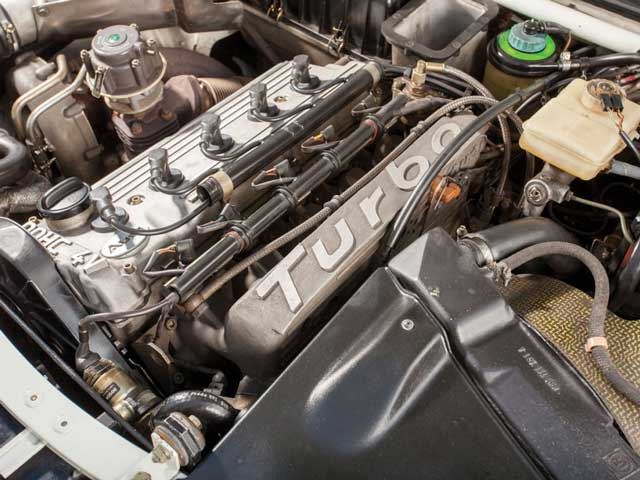 It debuted in 1984 and produced a stonking 302bhp from its 2.1L 5-cyl 20-valve turbocharged engine, which was nothing short of biblical back then. Power went to all wheels via a 6-speed manual transmission. Have a look at the video that RM Auctions produced when one went up for sale in 2014… – CW
(Credit and thanks to CarBuzz.com for the images and video link)
Do you think we missed out anything? Drop us a comment below!