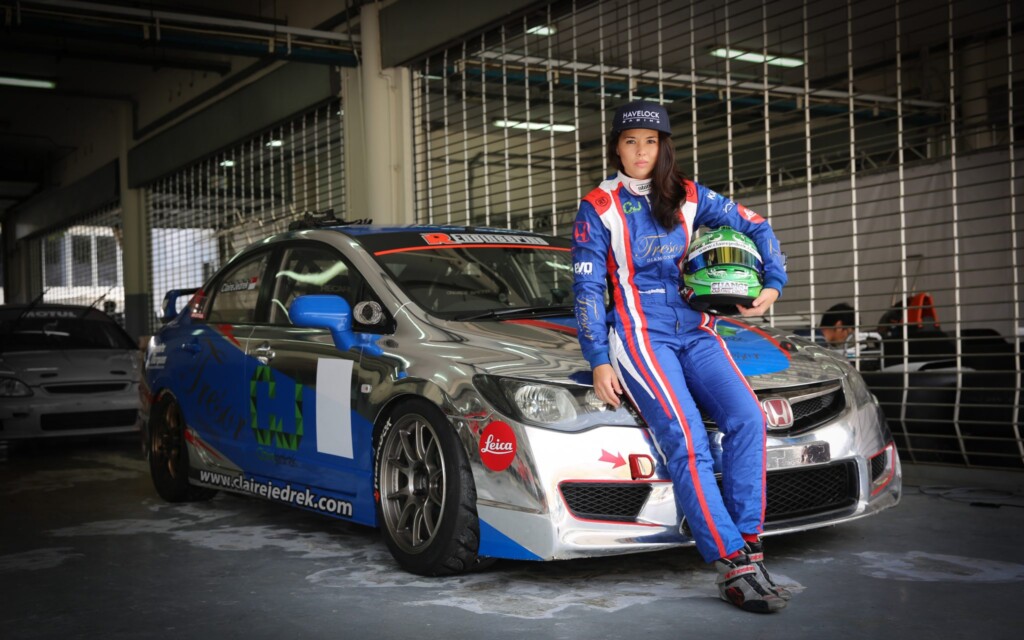 ADVERTISEMENT
The gorgeous Claire Jedrek – the lady driver who humbled her male counterparts at the opening round of the Malaysia Championship Series (MCS), is ready to pile on more insults on her rivals during Round 2 this weekend at the Sepang International Circuit (SIC).
The 31-year-old celebrity fitness icon from Singapore aims to extend her performance in Round 1 at the 2015 Formula 1 Malaysia Grand Prix weekend, where she scored second place on Race Day after an equally fantastic result finishing 5th overall in a field of 30-plus cars on the preceding day for Race 1.
"It appears that I've managed to find speed this year – and that has helped me to be competitive within the top 5. I am excited that my first race has set the tempo for the rest of the year and I am sure my competitors will be watching their rear mirrors, knowing that I can't be muscled out of the way," said Claire, who will be driving solo in Round 2, which features an endurance format of one hour and allows up to two drivers.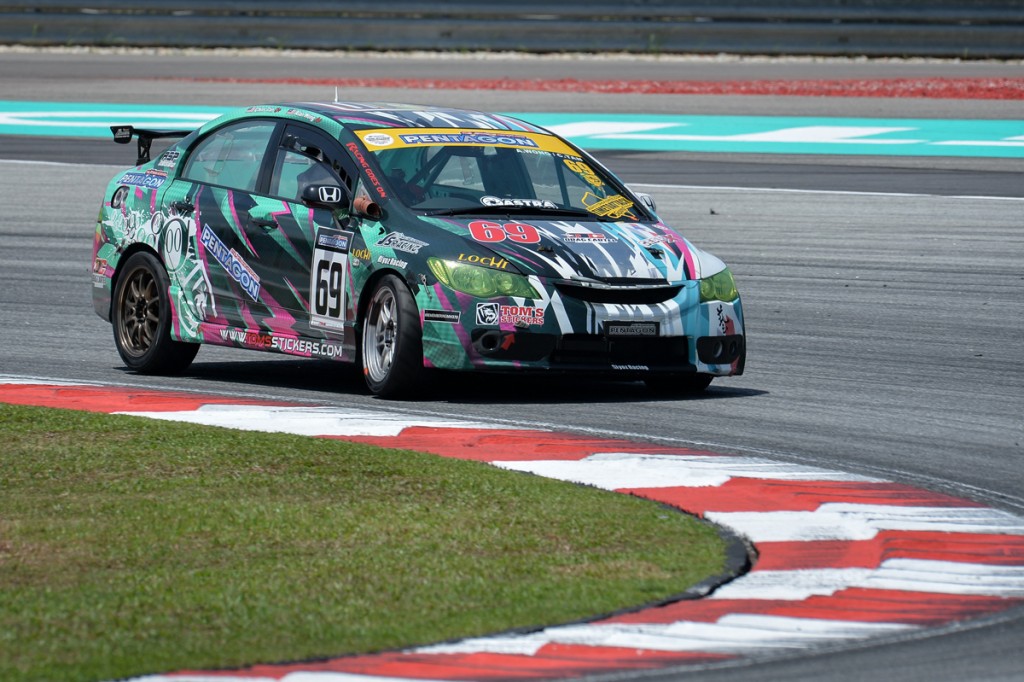 "My set up for endurance will be different. But as I am the only driver, I have an advantage. I believe I am fit enough for the one hour and it will be important to strategies to get ahead," said Claire, a competitive marathon runner who is regularly featured in health and fitness magazines.
Competing in the Touring Production class for production cars above 1900cc, Claire races for Team R Engineering, which is led by one of Malaysia's top drivers, Lai Wee Sing – a two-time Malaysian Super Series champion, a two-time winner at the Sepang Drag Challenge championship, a Sepang 1000km Endurance Race former champion and a multiple-class winner in the Malaysia Merdeka Endurance Race (MMER) in 2014.
"Naturally, I would need to thank the team. I tested off-season and I made sure that I focused on my performance rather than the end result – and I believe that paid off on that Formula 1 weekend," said Claire, who also emcees prestigious motorsport events and is a race commentator.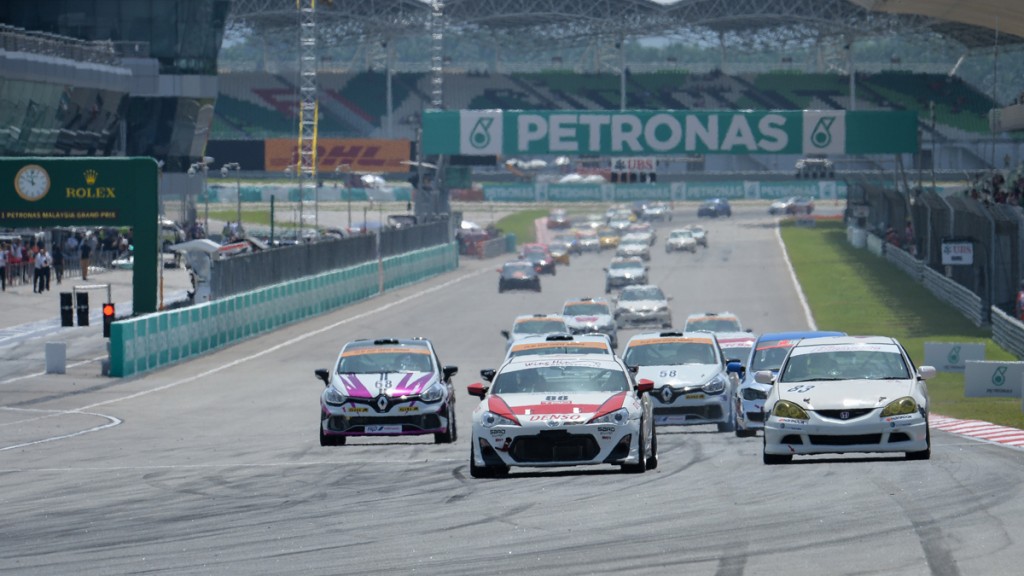 She added, "At last year's final race, I ended up last after being bumped off in the first lap. But the team strategised my pit stop and I finished in 7th place. I have an experienced team in R Engineering and I am in good hands.
"At the opening race this year, I finished 5th, which put me fifth on the grid as my starting position in Race 2. I looked over my data and focused on hitting the Apexes, braking points as well as being patient when trying to make a pass.
"I think being on the podium came sooner than expected and all the factors went my way on that day. I still have a long way to go to be in front of the guys from Pentagon Racing, which won both races for Round 1," said Claire, who currently sits third overall in the Touring Production championship standings with 18 points.
The Malaysian Championship Series will take place from 24th April till 26th April 2015. Fans can catch all the action for free from the Main Grandstand area. Meanwhile, fans can also enjoy more action at the paddock with the Paddock Pass at only RM85 and the Paddock Season Card for RM200, both inclusive of GST.
MALAYSIA CHAMPIONSHIP SERIES – ROUND 2
RACE PROGRAMME 
Friday, 24th April 2015
1100 hrs – 1130 hrs: Asian Formula Renault Series – Free Practice 1
1140 hrs – 1210 hrs: Formula Masters China Series – Free Practice 1
1220 hrs – 1250 hrs: Touring Car Series In Asia – Free Practice 1
1300 hrs – 1330 hrs: Caterham Championship – Free Practice
1430 hrs – 1500 hrs: Asian Formula Renault Series – Free Practice 2
1515 hrs – 1545 hrs: Formula Masters China Series – Free Practice 2
1600 hrs – 1630 hrs: Touring Car Series In Asia – Free Practice 2
1645 hrs – 1715 hrs: Caterham Championship – Qualifying
Saturday, 25th April 2015
0900 hrs – 0925 hrs: Asian Formula Renault Series – Qualifying (25 min)
0945 hrs – 1000 hrs: Formula Masters China Series – Qualifying 1 (15 min)
1005 hrs – 1020 hrs: Formula Masters China Series – Qualifying 2 (15 min)
1035 hrs – 1105 hrs: Touring Car Series In Asia – Qualifying
1130 hrs – 1200 hrs: Caterham Championship – Race 1 (10 laps)
1300 hrs – 1330 hrs: Asia Classic Car Challenge – Free Practice
1345 hrs – 1415 hrs: Malaysia Championship Series – Free Practice
1440 hrs – 1510 hrs: Asian Formula Renault Series – Race 1(10 laps)
1535 hrs – 1600 hrs: Formula Masters China Series – Race 1 (25 min)
1615 hrs – 1645 hrs: Asia Classic Car Challenge – Qualifying
1710 hrs – 1740 hrs: Touring Car Series In Asia – Race 1 (10 laps)
1755 hrs – 1825 hrs: Malaysia Championship Series – Qualifying
Sunday, 26th April 2015
0910 hrs – 0940 hrs: Asia Classic Car Challenge – Race 1 (10 laps)
1005 hrs – 1035 hrs: Touring Car Series In Asia – Race 2 (10 laps)
1100 hrs – 1115 hrs: Formula Masters China Series – Race 2 (15 min)
1135 hrs – 1205 hrs: Asia Classic Car Challenge – Race 2 (10 laps)
1230 hrs – 1300 hrs: Caterham Championship – Race 2 (10 laps)
1415 hrs – 1445 hrs: Asia Formula Renault – Race 2 (25 min + 1 lap)
1510 hrs – 1535 hrs: Formula Masters China Series – Race 3 (25 min)
1600 hrs – 1700 hrs: Malaysia Championship Series – Race (1 hour)