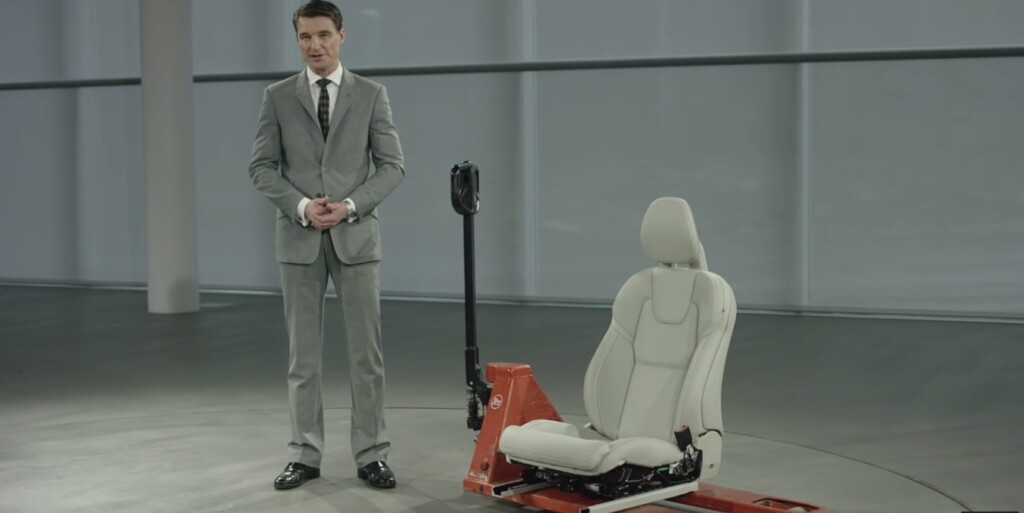 ADVERTISEMENT
Volvo is gearing up for the Shanghai Motor Show where the company will unveil a luxurious variant of the XC90…without a front seat. Wait, what?
While details are limited at the moment, Volvo has released a teaser video in which Thomas Ingenlath, Volvo's senior vice president for design, talks about the 'Lounge Console', a feature that replaces the front passenger seat in an XC90.
Volvo says the innovation provides the XC90 "with an even higher level of progressive, modern luxury." This should be interesting to see how far the brand will take lavishness to at the Motor Show.  So stay tuned for more details as the Shanghai Auto Show press day is just around the corner. In the meantime, you can check out the teaser video below.
PS: This writer is so looking forward to this extra 'wardrobe' space, a good reason for her to purchase an XC90! 🙂