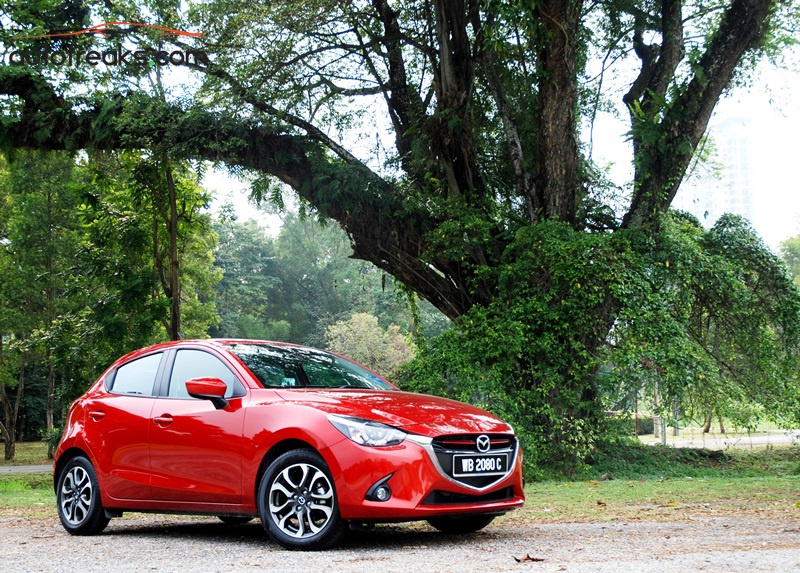 ADVERTISEMENT
While diesel-powered vehicles are more popular in Europe, Malaysia still has a long way to embrace the growing diesel-powered choices in Malaysia as there are still some misconceptions that may dissuade many from purchasing diesel-powered cars over petrol-powered cars.
In the past, diesel engines were thought to be noisy, dirty and troublesome to maintain. However, many will be surprised by how clean, quiet and responsive modern diesel engines have become. In fact, its efficiency and dependability make diesels a great choice besides hybrid and electric vehicles. There's plenty of reasons to love diesel-powered cars, and I'm a believer now, especially after I was given the opportunity to test drive a punchy yet efficient new SKYACTIV-D 1.5 clean diesel engine fitted under the hood of the this Demio (aka Mazda2) unit for a weekend.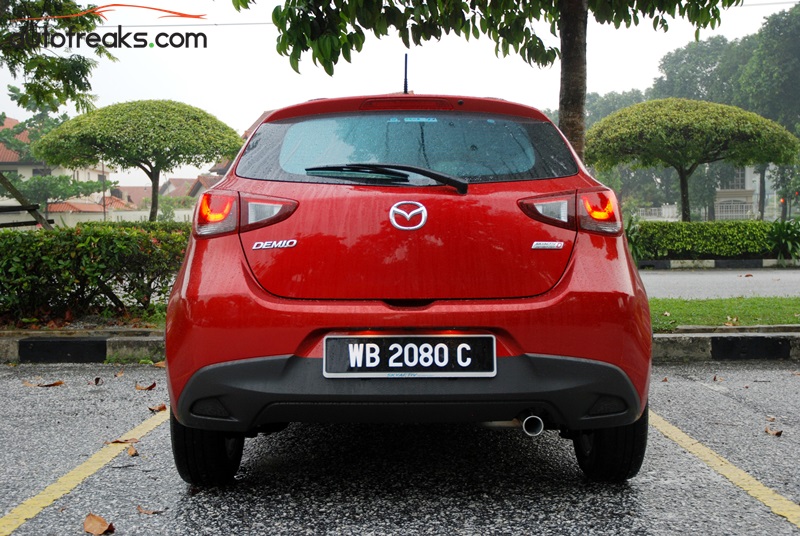 Inheriting numerous innovative technologies from the SKYACTIV-D 2.2 found in the CX-5, additional advances were made to the SKYACTIV-D 1.5 to further enhance the engine and make it more suitable for subcompact vehicles. As a result, the 1.5-litre turbodiesel engine develops 104hp and 250Nm of torque, an increase of more than a 100Nm as opposed to the 1.5-litre petrol engine. Mazda also points out that the diesel's torque output matches up to that of its 2.5-litre petrol engine, which is found in the Mazda3 or CX-5, so it suffice to say, when bolted into a compact vehicle like the 2, that should be plenty! In fact, in remains rare to find a diesel option in the B-segment class these days, so test driving a diesel supermini for the first time was quite a revelation to this writer.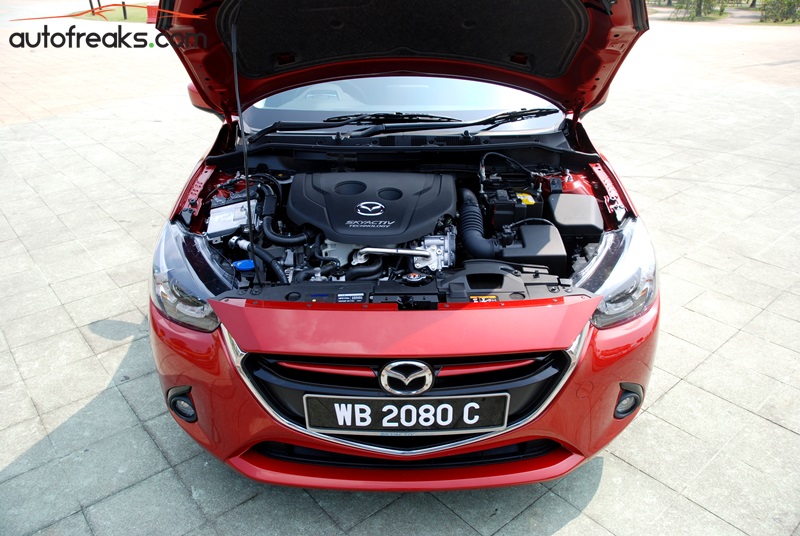 As it turns out, the diesel-powered Mazda2 exceeded my expectations and is such a delightful piece of machinery! Since there's plenty of torque which Mazda 2 delivers with aplomb, uphill climbs and motorway cruising was a breeze. The throttle response is smooth and quick, making the cars' acceleration feel urgent. The gear change is equally smooth and linear, and the overall drive feels so refined. It became apparent to me pretty quick that the Mazda2 diesel does indeed live-up to its zoom-zoom tagline.
Plus, just like the petrol-powered Mazda2 I tested recently, the ride comfort is pretty decent which makes it an excellent long-distance choice, not just as a city runaround. The suspension is able to soak up road imperfections fairly well, so you don't find yourself cringing at the slightest pothole or any road imperfections.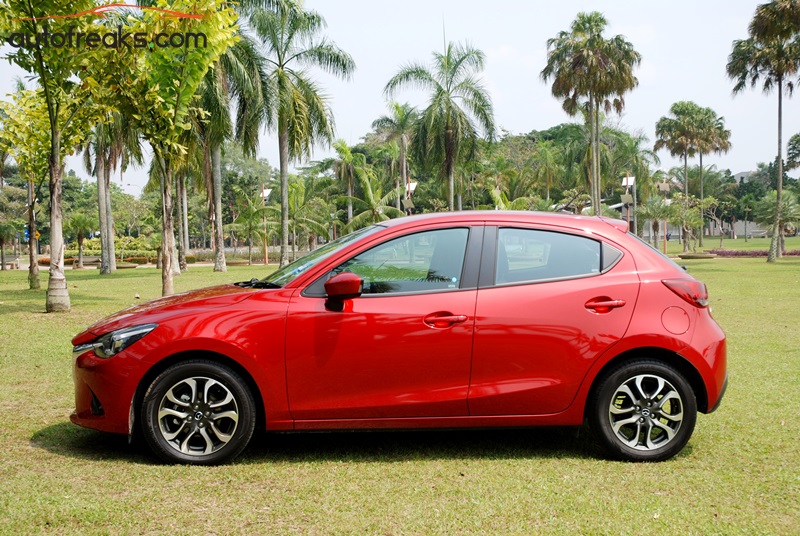 The electric power steering on the other hand, feels heavier than the petrol powered variant for some weird reason, but leaves enough feedback as expected, especially at low-speeds. However, because of the vague steering feel, it was very difficult for me to tell where exactly the front tyres were pointing, as compared to its petrol powered sibling. That being said, the car proved to be very nimble when driven around town with an excellent turning radius, making city manoeuvring a breeze.
Although the diesel engine is a tad noisier than what I'm used to, the interior is surprisingly very serene. You can barely hear the engine clatter because the sound insulation of this Demio is superb! In fact, from the inside with the windows up, it's impossible to tell that this car is a diesel-burner.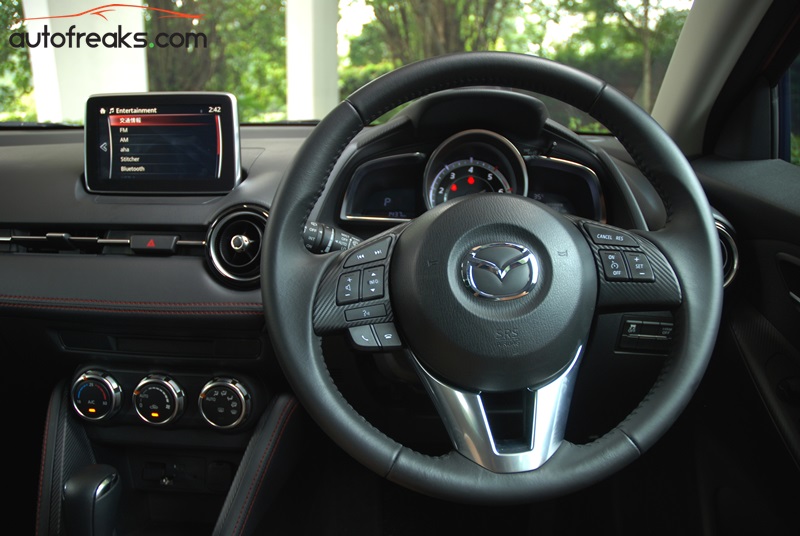 Finally, the Mazda2 diesel is said to be as frugal and clean as its rivals returning 4.3-litres per 100km or better, and emitting less than 90g/km of CO2, thus meeting Euro 5 emission standards. Its only drawback is that Malaysia has yet to offer Euro 5 diesel across the country so these fuel consumption figures might vary according to fuel grade, and of course, the drivers' driving behavior also contributes to the overall fuel economy of the car.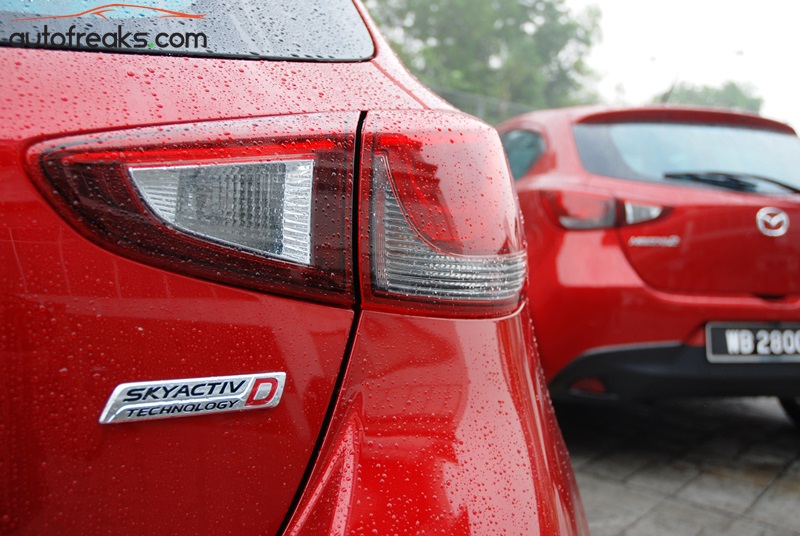 The Mazda2 is without a doubt a serious contender in the B-segment, it should be interesting if Bermaz Motor would bring the diesel-powered Mazda2 into Malaysian market because besides the level of pizzazz offered in the supermini, the fun factor lies in the whole driving experience itself. That being said, the SkyActiv-D powering the Mazda2 is a lot of fun to drive as compared to its petrol powered sibling. You can happily spend a lot of time in this supermini not only because the cabin is so pleasant to be in, but because it is simply one of the most enjoyable compact cars to drive in the market.
While we're holding our breath until the Mazda2 SkyActiv-D comes to our shores, the Mazda2 (petrol variant) on the other hand, is one of the best alternatives to European superminis like the Ford Fiesta or VW Polo. You can read all about in our test drive review here, and check out the video below on how Skyactiv-D works: