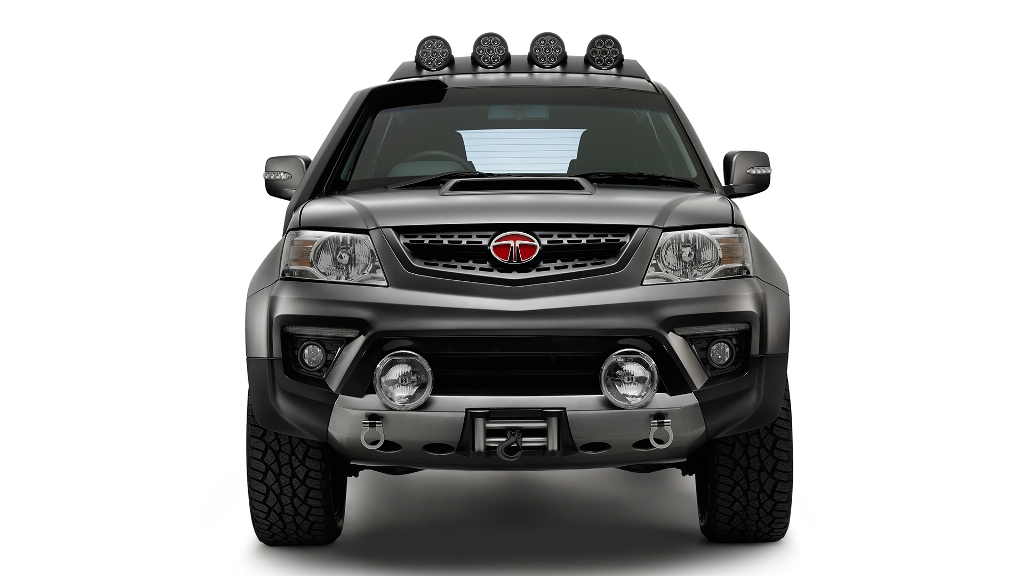 ADVERTISEMENT
Remember the shiversome old TATA Telcoline 4×4? Well forget that, and check this out instead. It's the new TATA Tuff Truck 4×4 Concept!
Right-off the bat you can tell that this truck that was featured on www.bigwheels.my is geared more for the 'monster truck' crowd, and those who love to 'dress-up' their trucks to look like they'd able to drive straight through the Amazon without a scratch.
Here's what BigWheels.my had to say: "This is the Tata Tuff Truck Concept (based on the new Xenon pickup) which is without a doubt, an attention-grabbing pickup that comes from the base industrial friendly Xenon pickup which is currently on sale in Malaysia at all Tata dealers . This Tuff Truck Concept is not intended for production for now but it gives you and idea of what and how to dress up your Tata truck after you buy it. It comes with features like bigger wheels with larger wider tires, an intake snorkel, LED running and off-road lights and a flush rear bumper with integrated D-rings. For more wow factor, it has all been finished off with a matte gray paint colour."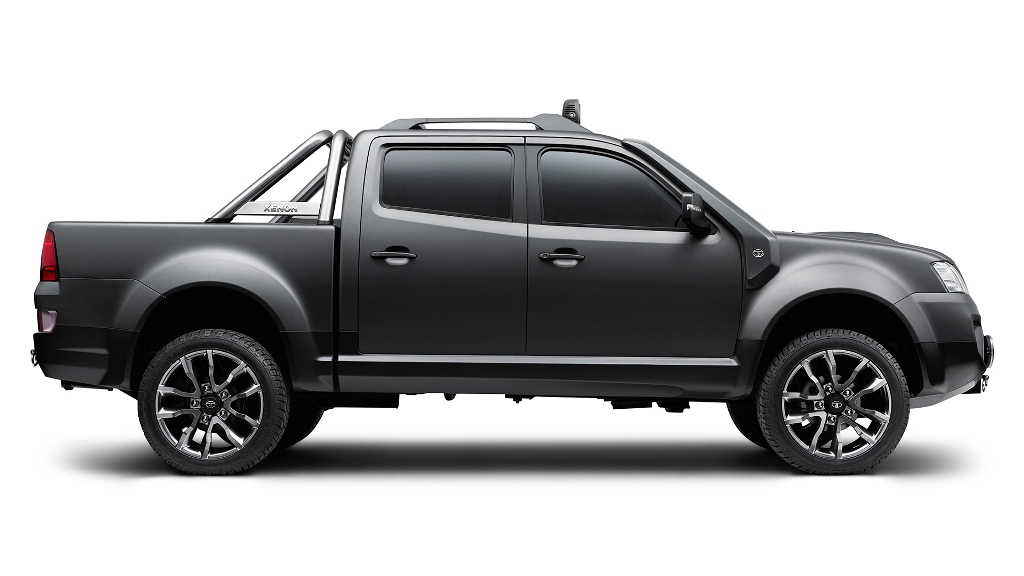 Well, it may not be slated for production (yet?) but by the looks of things, TATA is well on its way to entering the lifestyle pick-up truck market in a big way this time around, they should build this. In the meantime, check out their local re- launch in Malaysia which AF attended earlier this year.
Images and info/text courtesy of www.bigwheels.my