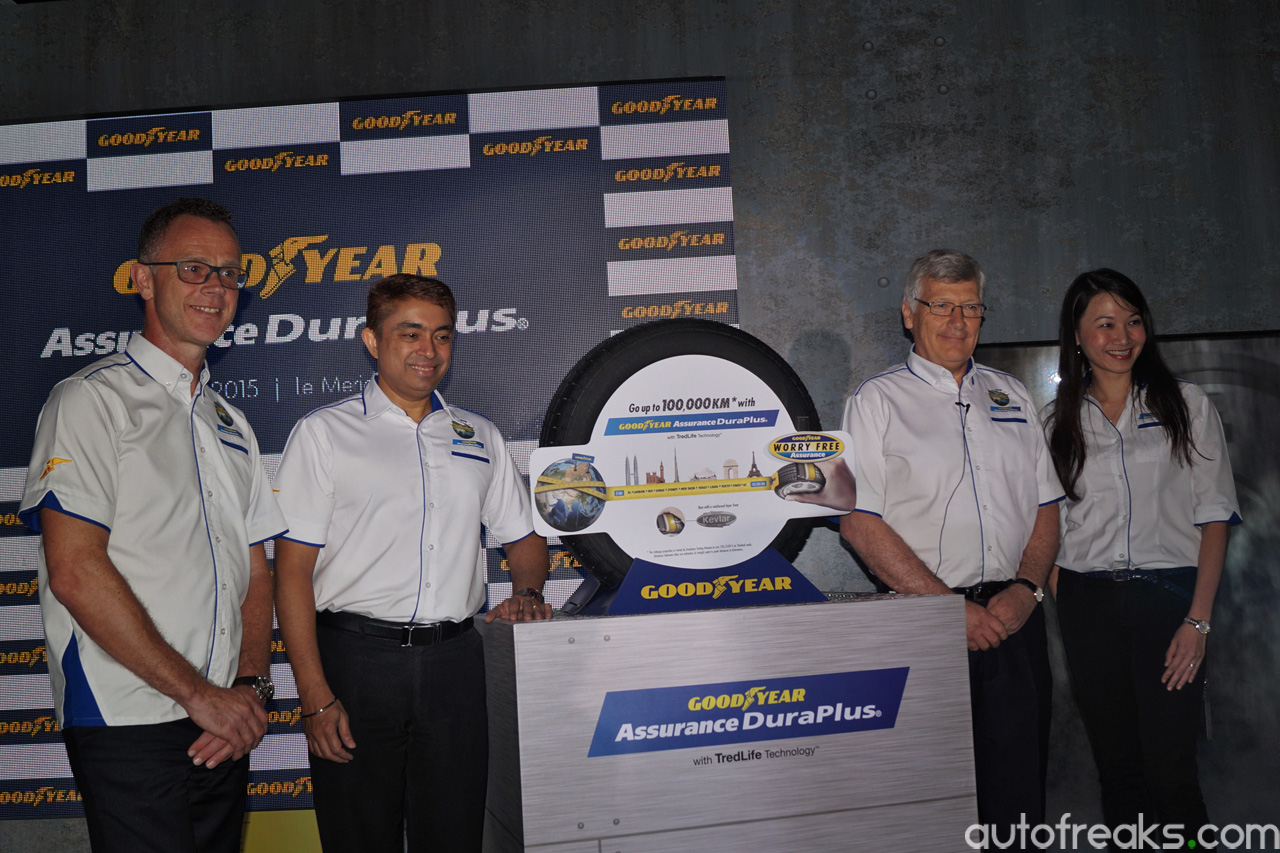 Goodyear Malaysia has launched a new range of tyres, called the Goodyear Assurance Duraplus, which Goodyear claims is able to travel up to 100,000 km*. That means you can theoretically drive from Kuala Lumpur, to London, Rio, Dubai, Sydney, New Delhi, Vegas, Cairo, Tokyo, Paris and back to Kuala Lumpur with the same set of tyres. Astonishing? You bet.
ADVERTISEMENT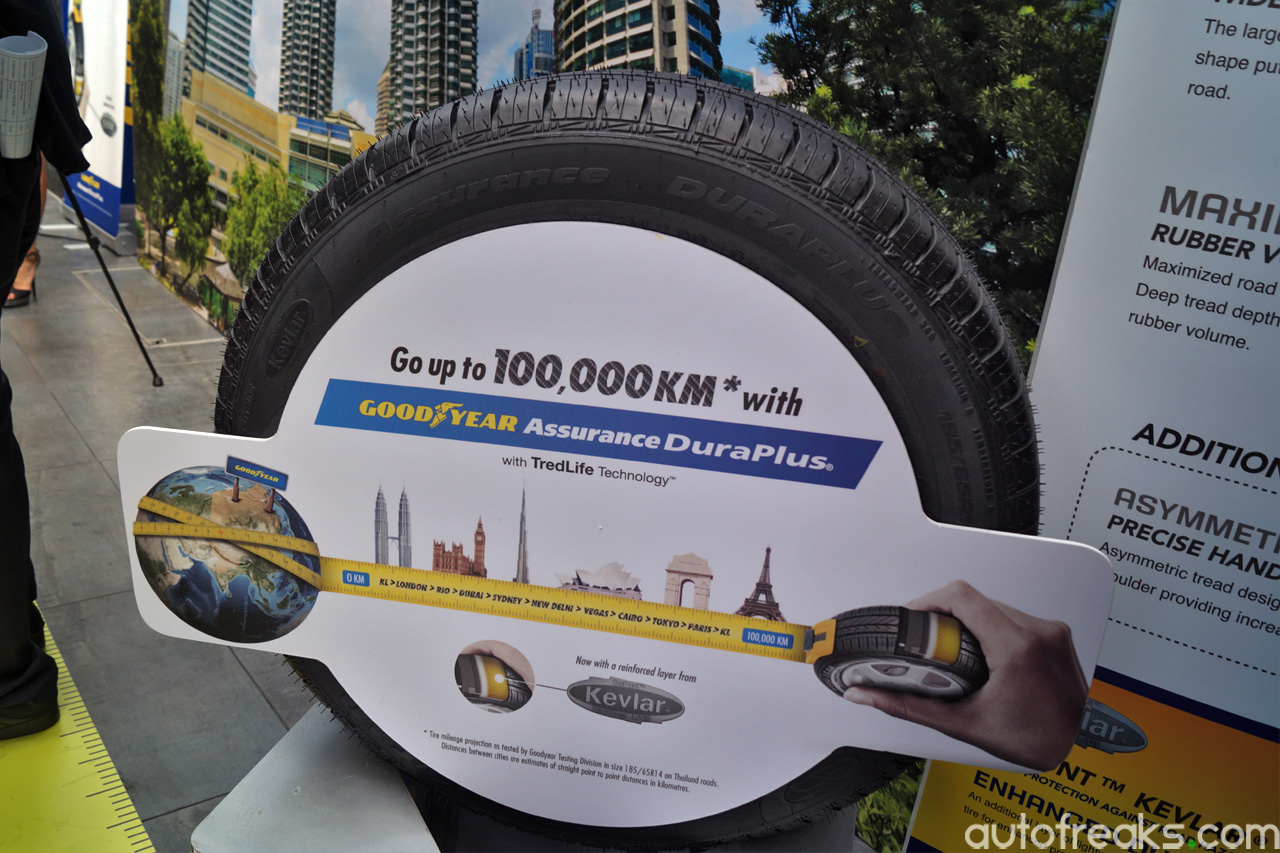 Behind the Goodyear Assurance Duraplus is the Goodyear Tredlife Technology, which has several key features. The first feature is the advanced carbon-based tread compound with extra carbon content, which provides increased resistance to road wear. Despite that, the tyres do not lose their wet grip performance.
Next is the wider tread width, which puts more rubber onto the road, thus allowing for a longer lasting tread. The last feature is the maximum rubber volume providing more surface contact, coupled with a deep tread design, provides better rubber wear. Apart from the Goodyear TredLife Technology, the new tyres are also reinforced with DuPont Kevlar, which is able to protect the tyres against road hazard and high temperature conditions.
Varinderjit Singh, Managing Director of Goodyear Malaysia said, "With consumer-driven needs at the center of all our tire innovations, Goodyear Malaysia is launching the Assurance Duraplus, the company's latest passenger tyre for today's value-concious customer. We understand that some drivers are looking for a tyre that can take them further with minimal worry. The new Assurance Duraplus has been designed specifically with these people in mind."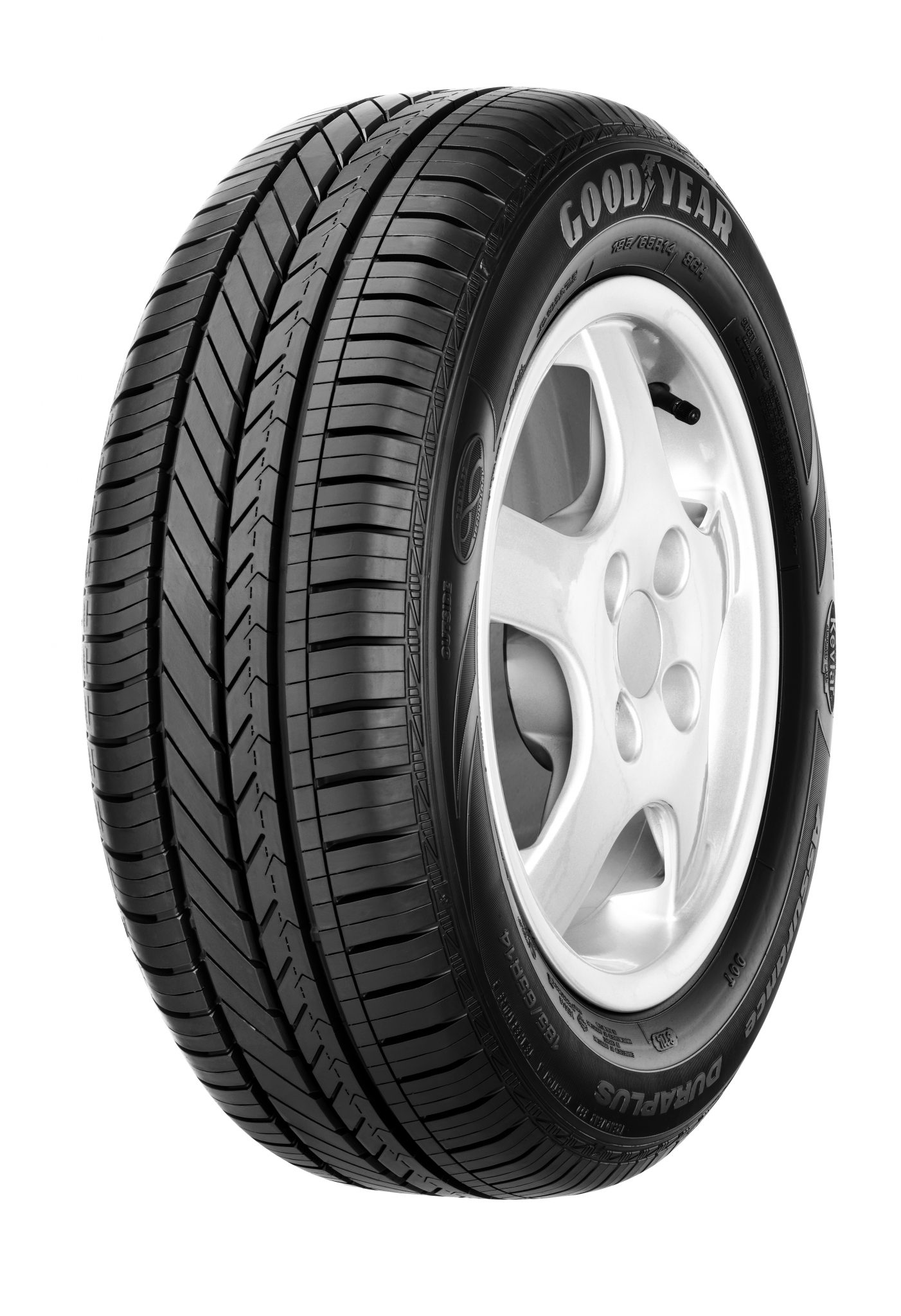 Goodyear Malaysia has also announced that the new Assurance Duraplus will be covered under Goodyear Malaysia's Worry Free Assurance Program, which is designed to protect tyres from road hazards such as puncture, cut, bruise and impact caused during the course of normal driving on a maintained road. Consumers are entitled to a 6-month validity period, in which they can get a free tyre replacement when damage happens due to road hazard, with a minimum tread depth of 6.7 mm. If the tyre tread depth is between 5.5 mm and 6.6 mm, Goodyear will credit against the purchase of a new Goodyear tyre of the same size and design.
These are the available sizes for the new Goodyear Assurance Duraplus, which ranges from 14- to 15-inch. More sizes will be added over time, according to them.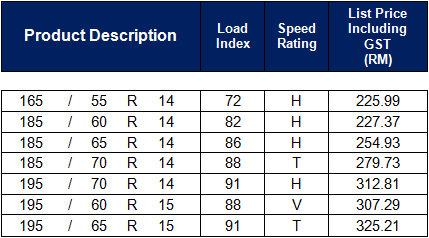 *Tyre mileage projection as tested by Goodyear Testing Division in size 185/65R14 on roads in Thailand and actual mileage may vary due to state of roads, tyre pressure and maintenance, climate, driving styles and usage patterns etc. Distances between cities are estimated of straight point to point distances in kilometers.