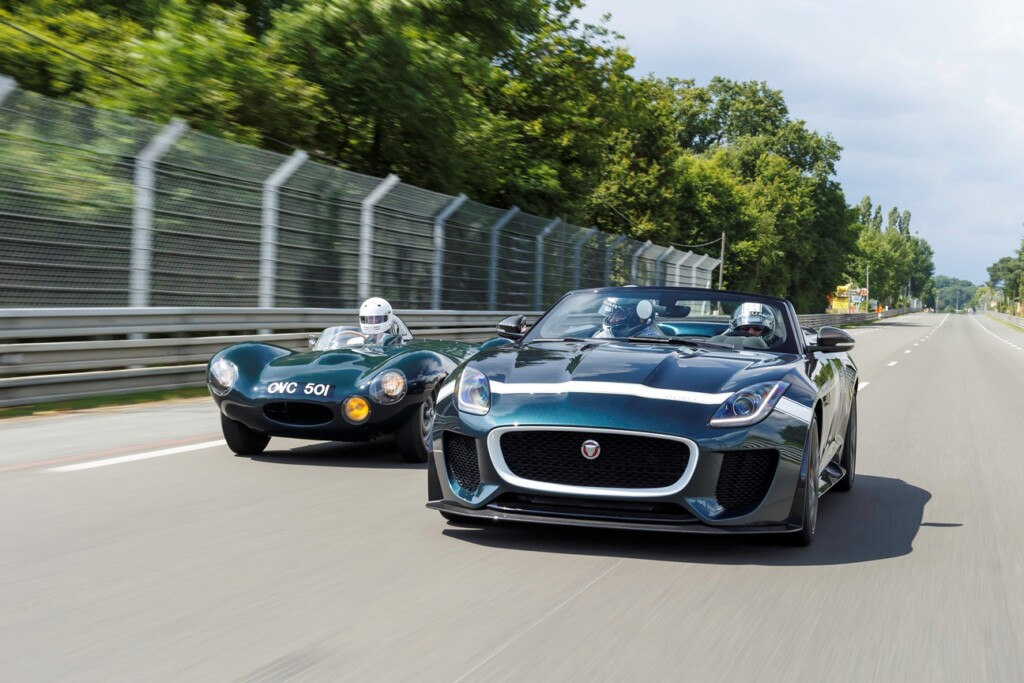 ADVERTISEMENT
Jaguar Land Rover (Malaysia) Sdn Bhd has announced that the company will bring in two limited-edition Jaguar F-Type Project 7 supercars to our shores.
The F-Type Project 7 is the first Jaguar performance vehicle from Jaguar Land Rover's Special Operations team. With production limited to just 250 units globally, Jaguar Land Rover has allocated two units of the hand-built supercar for the Malaysian market. Price is on application. Interested customers can contact Sime Darby AutoConneXion and SISMA Auto branches, which now carry both Jaguar and Land Rover models, for further information.
The F-Type Project 7 is not only the most focused derivative of the award-winning F-Type range, but also the fastest and most powerful production Jaguar ever built.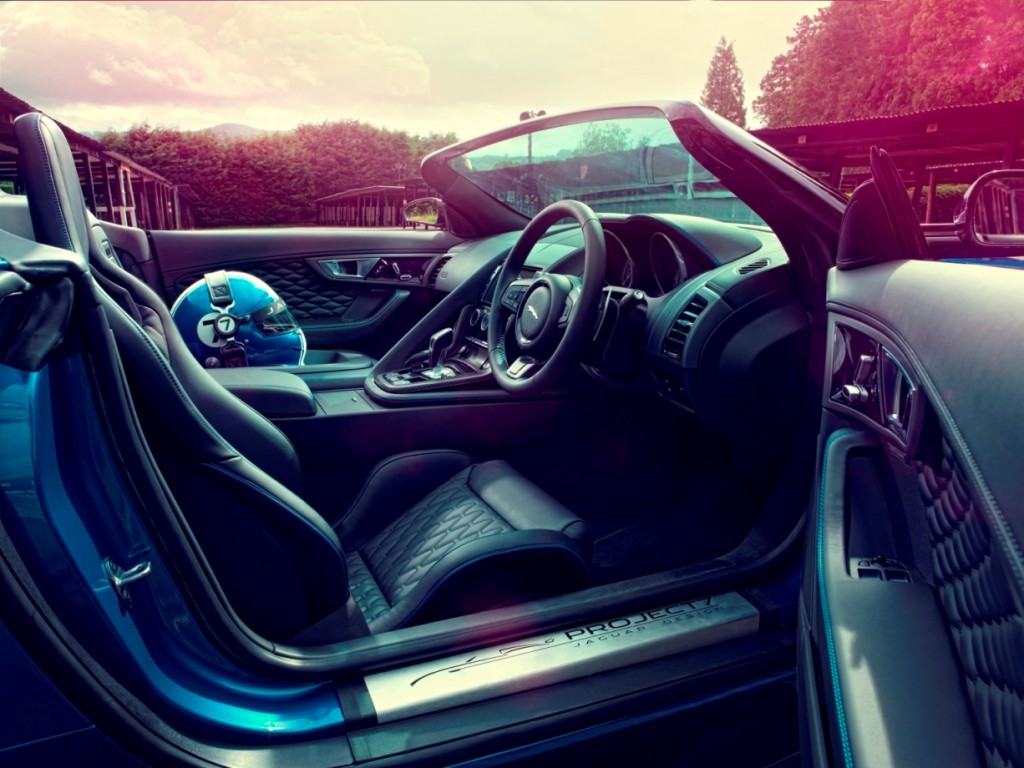 Its distinctive roadster body pays tribute to one of the most famous and iconic racing Jaguars: the three-time Le Mans winning D-type, which celebrated its 60th anniversary in 2014. F-Type Project 7's name pays homage to Jaguar's seven outright Le Mans wins. It is fully road-legal, with a removable roof and weighs 1585kg.
Motivation comes from Jaguar's 5.0-litre supercharged V8 engine, that churns out 575PS and 680Nm of torque, enabling the all-aluminium-bodied car to achieve acceleration from 0-100km/h in 3.9-seconds and an electronically-limited top speed of 300km/h.
Power is sent to the rear wheels through Jaguar's 8-speed Quickshift transmission and second generation Electronic Active Differential (EAD).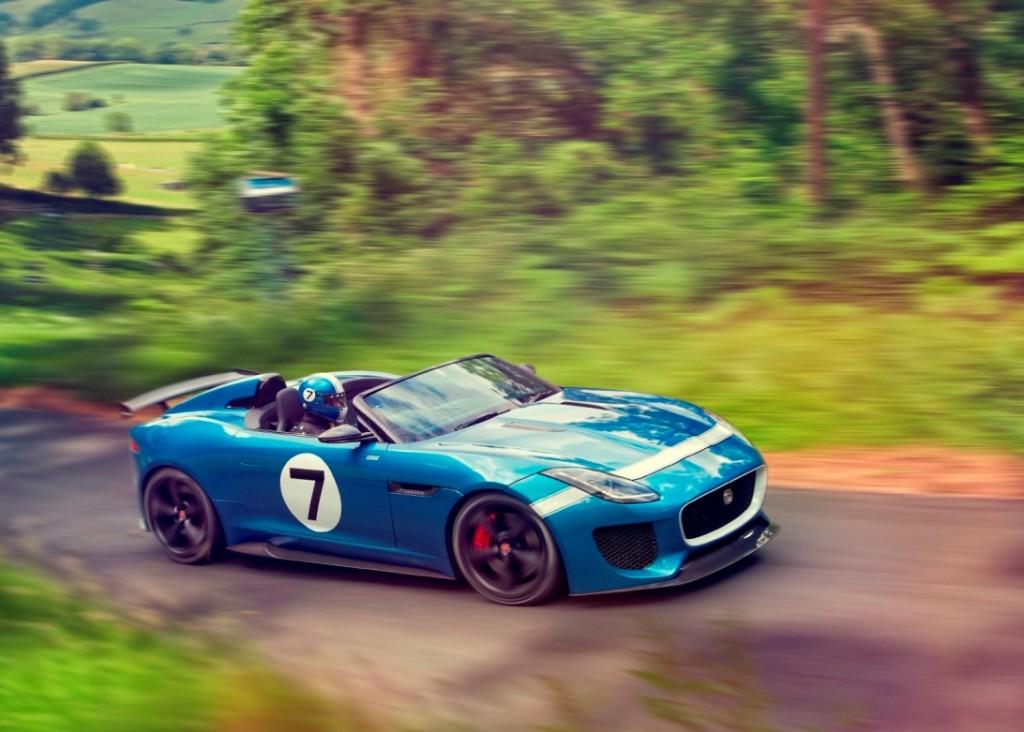 Carbon Ceramic Matrix (CCM) brakes are fitted as standard feature while Torque Vectoring by Braking (TVbB) which, working in conjunction with the EAD, enables extremely precise handling.
Bespoke carbon-fibre aerodynamic aids and a unique suspension set-up enable F-Type Project 7 to deliver an engaging driving experience.
While F-TYPE Project 7 features performance-focused engineering by Special Vehicle Operations – the engineering and vehicle division of Special Operations – its design has been kept true to the head-turning lines of the original Project 7 concept.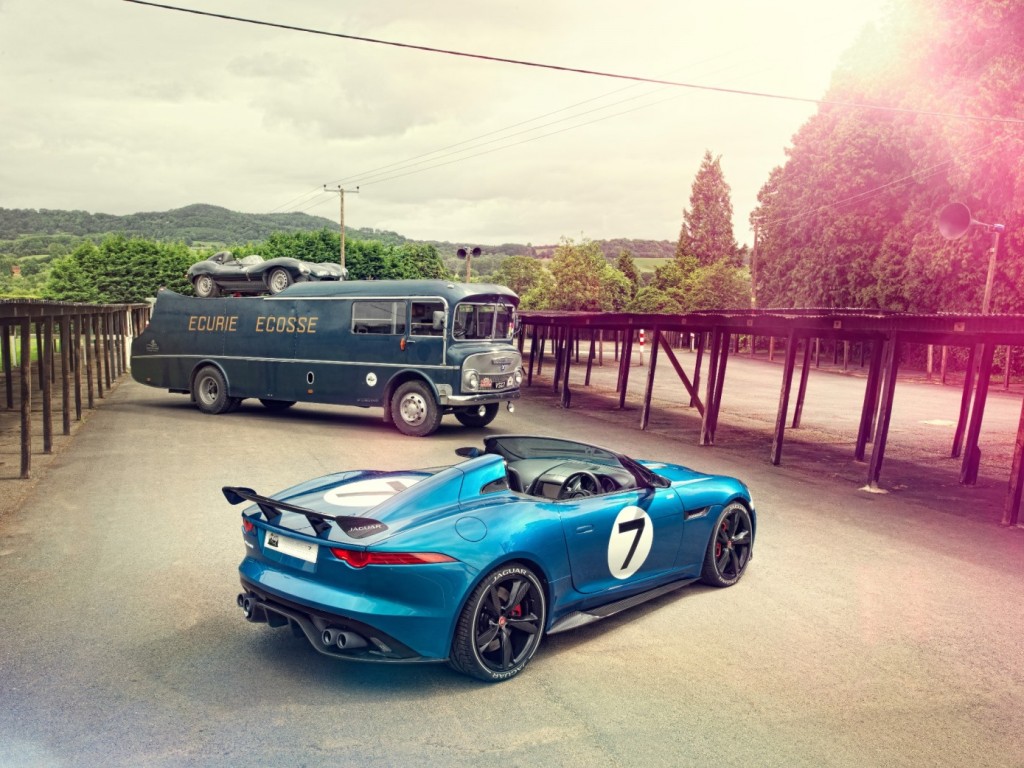 Key design elements include the D-type-inspired fairing behind the driver's head, shorter windshield, new front bumper, and downforce-increasing aerodynamic modifications – including a carbon-fibre front splitter, side skirts, rear diffuser and adjustable rear spoiler. However, the single-seater concept has been transformed into a two-seater, with rollover hoops for both driver and passenger now integrated into the design.