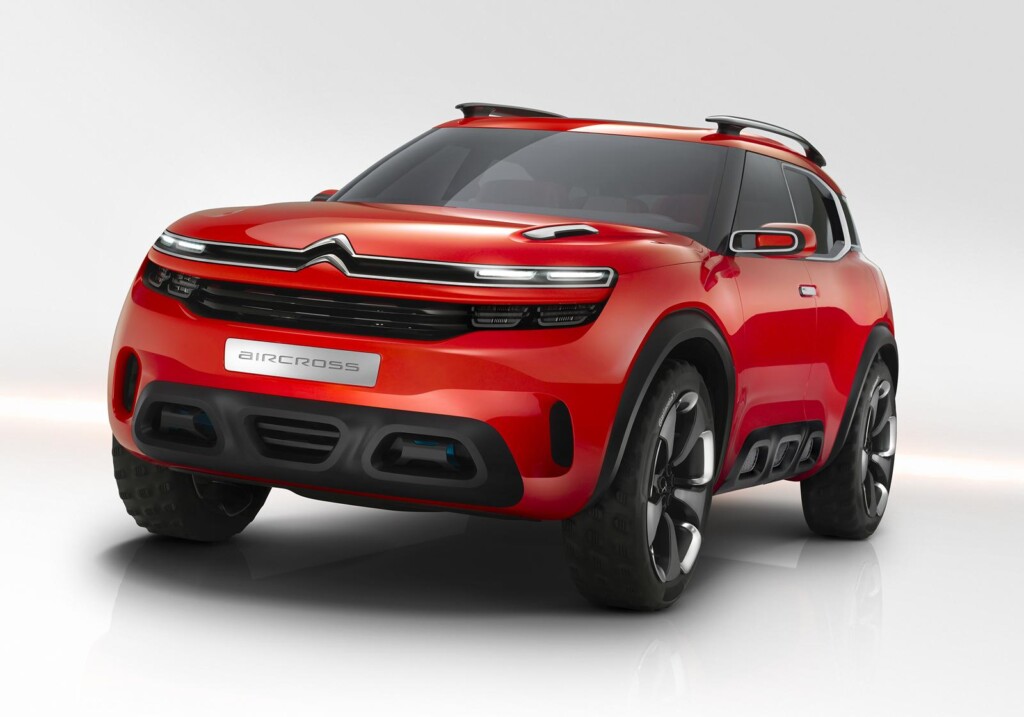 ADVERTISEMENT
As Citroën celebrates its 50 millionth car sold since the creation of the brand some 95 years ago, the company is unveiling a creative and bold new concept car called the Citroën Aircross.
The Citroën Aircross concept car builds on the achievements of the C4 Cactus. It is 4580mm long, 2100mm wide, 1800mm tall and rides on 22-inch alloy wheels.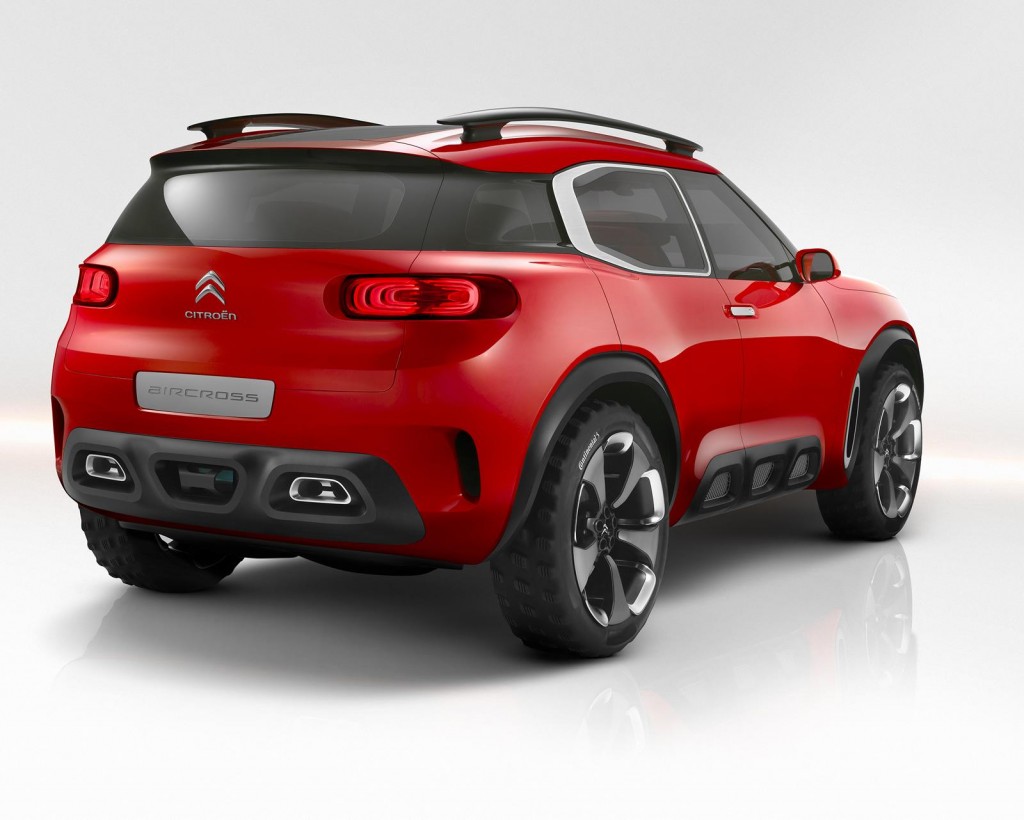 Dressed in a striking red orange paint, the Aircross concept adopts a plug-in hybrid drivetrain combining a 218hp turbo petrol 1.6-litre (driving the front axle) with a 95hp electric motor driving the rears; the EV-only range is 50 km.
With a combined output of 313hp, the vehicle is capable of reaching 100 km/h in 4.5 seconds from a standstill and will return an impressive 1.7 litres / 100 km, with corresponding CO2 emissions of 39 g/km.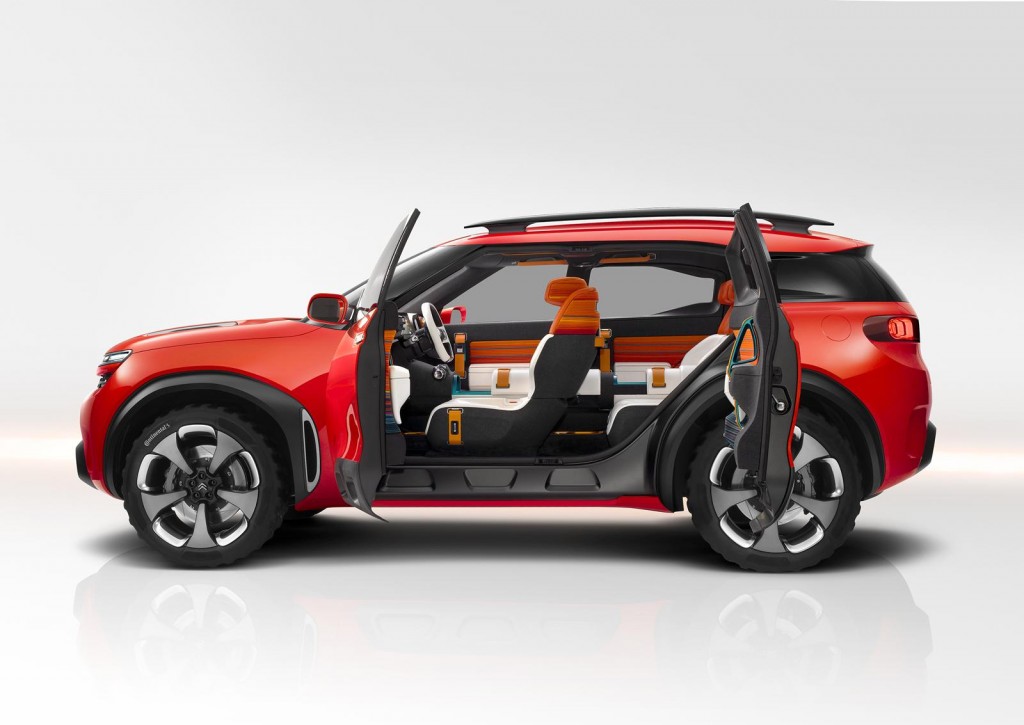 Inside the cabin, the Citroën Aircross is equipped with two 12-inch HD screens, one of which is mobile and can be passed from one passenger to another. Apart from that, each seat is equipped with speakers and microphones to allow a decent conversation between passengers while accessing the rear seats can be done after opening the rear-hinged doors.
The Citroën Aircross concept car will be unveiled at the 2014 Shanghai Motor Show in China starting 22nd April 2015, the brand's number-one market, accounting for a total of 25% sales worldwide.