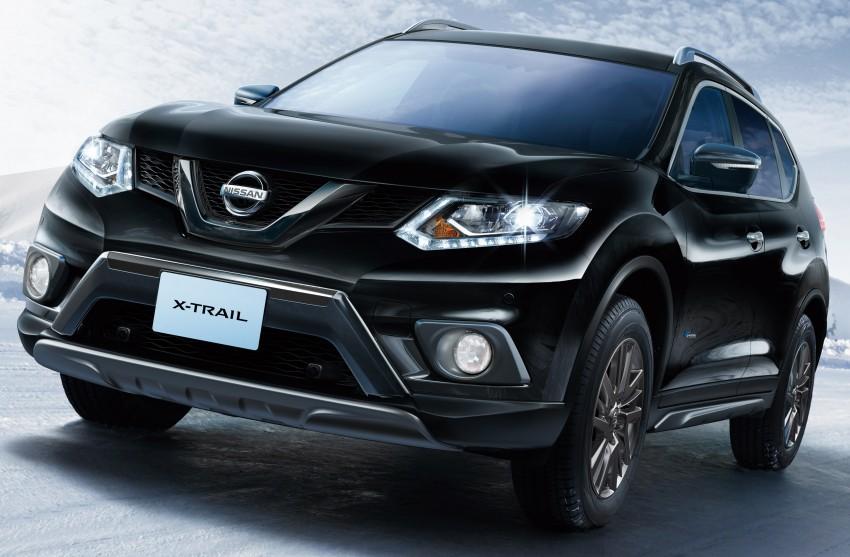 ADVERTISEMENT
While we're still revving on about all-new Nissan X-Trail which was launched here back in January 2015, Nissan Japan on the other hand, has came out with a Hybrid version of the X-Trail, which will effectively go on sale May 13, 2015.
The current generation X-Trail has garnered good reviews from customers including our very own motoring scribe (read here) for its excellent driving performance, realized by features such as its ALL MODE 4X4-i system and advanced chassis control technologies that have been adopted as world-firsts – as well as a variety of safety features such as Emergency Brake and Around View Monitor with Intelligent Parking Assist.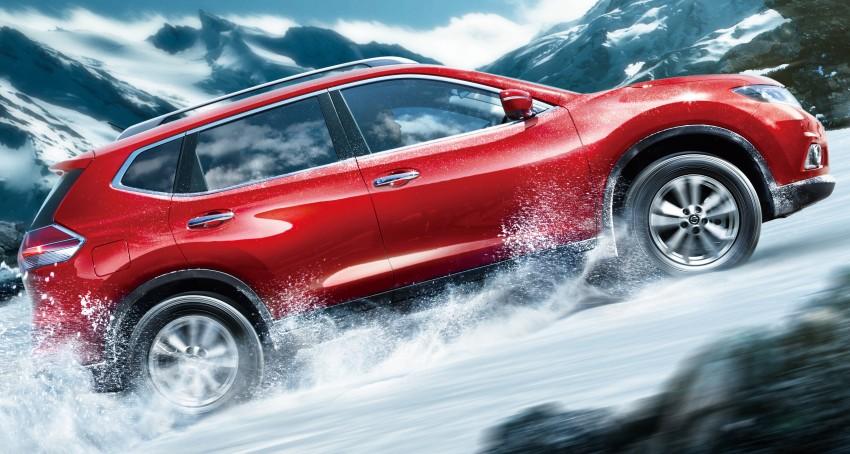 While the Hybrid variant looks virtually the same as the regular model, it actually comes with vertical LED fog lights and "pure drive hybrid" badges while the central display between the two instrument gauges now shows typical hybrid information.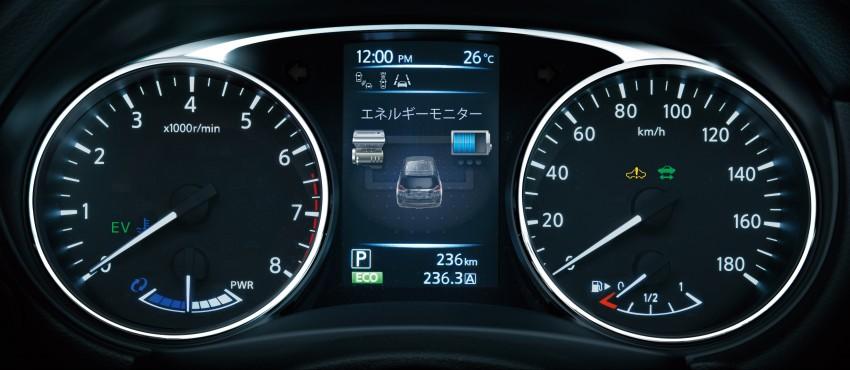 In addition, the new X-Trail Hybrid will have Forward Emergency Braking as standard equipment. The Japanese automaker is planning to introduce Forward Emergency Braking as standard on major models in Japan, by the end of autumn 2015.

Additionally, Nissan Connect Navigation System, the latest generation in-car navigation, information and entertainment system with smartphone link application, is applied to the model for the first time. The system offers useful mobile interrogation service such as displaying apps installed in a smart phone on the screen, easily setting a destination by forwarding a position information from the smart phone and sending or receiving e-mails.
Under the hood, the X-Trail Hybrid uses a 4-cylinder, 2.0-litre MR20DD engine combined with an electric motor, a lithium-ion battery pack and an XTRONIC transmission. The petrol engine delivers 147hp at 6,000 rpm and 207 Nm of torque at 4,400 rpm while the electric motor generates 41hp and an instant torque of 160 Nm.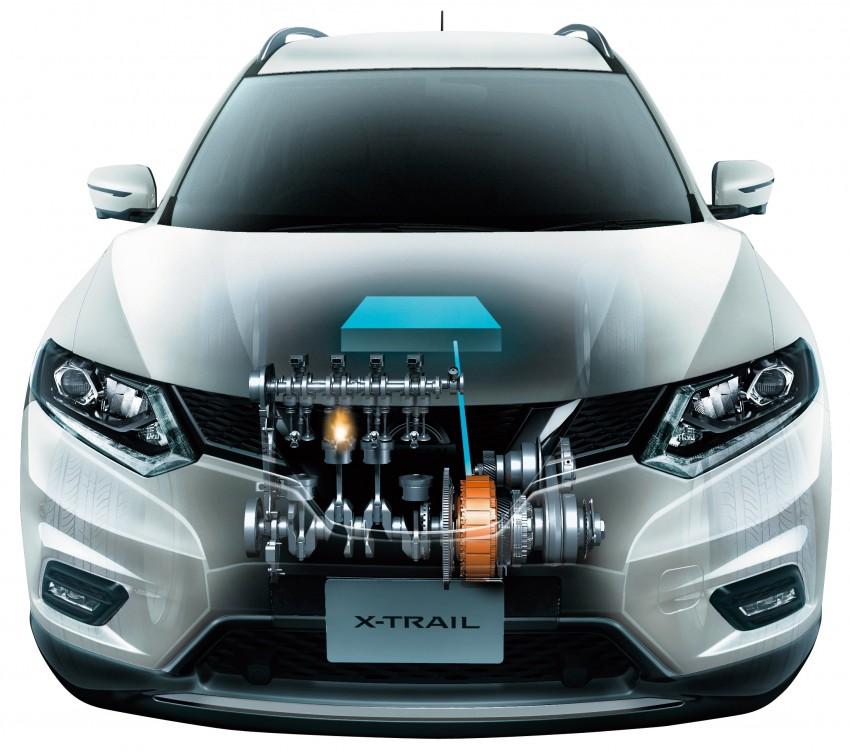 The high-output lithium-ion battery is able to charge/discharge quickly. This contributes to high-speed, precise control of the electric motor and optimum clutch control, which both enable smooth start and quick shift changes. Also thanks to the battery's compactness, the new hybrid X-Trail realizes a luggage capacity of over 400-litres, equivalent to that of petrol vehicles.

Intelligent Dual Clutch Control is Nissan's original, highly efficient hybrid system that drives the wheels and regenerates electricity by using one motor. With one of the two clutches completely separating the motor from the engine, EV mode driving in high-speed situations and highly efficient regeneration are realized. Thereby, the new X-Trail Hybrid achieves fuel economy of 20.6km/L (JC08 mode) for the 2WD model and the 2020 fuel economy standards in every grade, which means tax exemptions are applied in Japan.
Source: Nissan, Worldcarfans