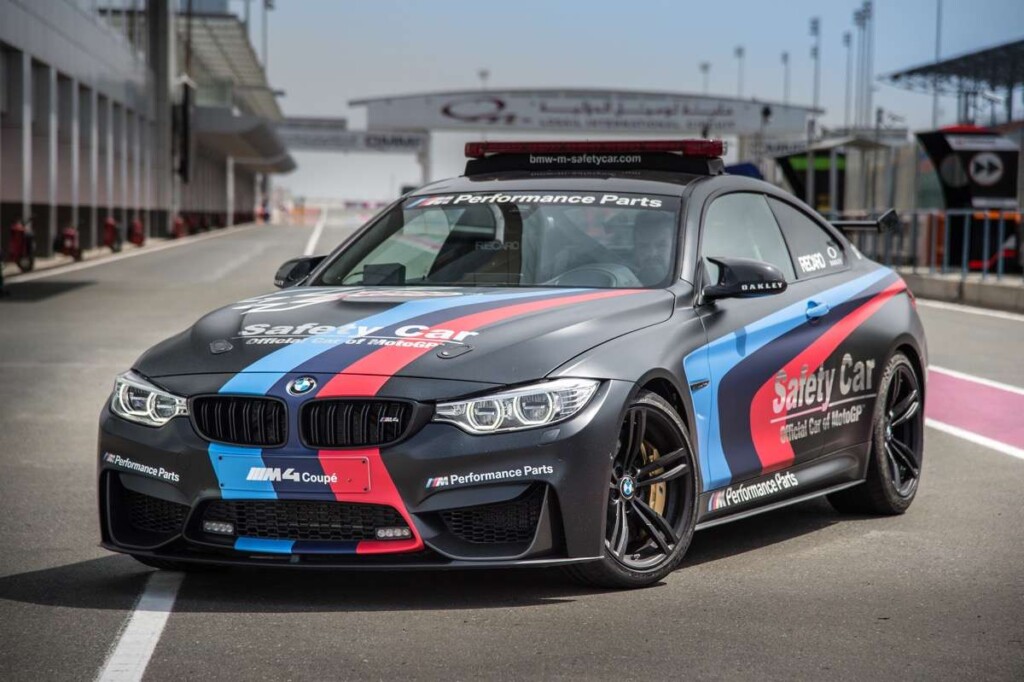 ADVERTISEMENT
The opening round of the 2015 MotoGP World Championship in Qatar marked the start of a 17th season as "Official Car of MotoGP" for BMW M. BMW has been involved in MotoGP since 1999 and provides the official fleet of vehicles.
The BMW M Division is introducing a number of new features this season. These include the innovative water injection for the first time. With this new technology, the engineers at BMW M Division have achieved a tangible boost in performance from the high-performance engine of the BMW M4 Coupé (431 bhp in the production version). This is due to the fact that water injection makes it possible to raise the upper performance limits, which have otherwise been restricted thermally. Following intense testing within the MotoGP World Championship, the water injection system will also be employed in a BMW M production model in the near future.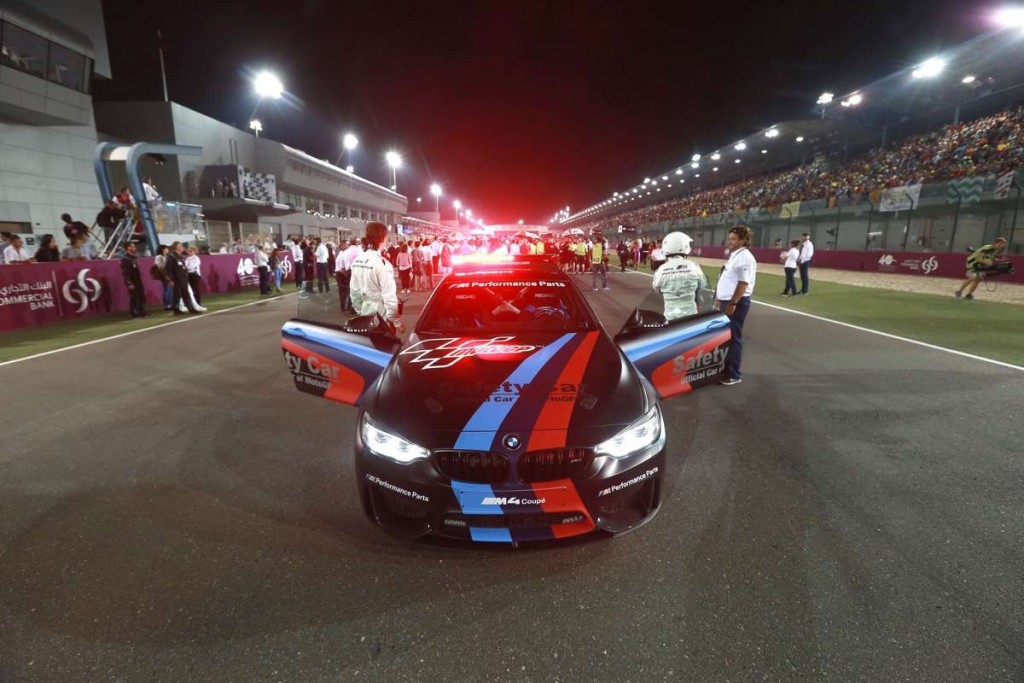 "Millions of fans around the world are captivated by MotoGP. Therefore, it provides us with an outstanding opportunity to present our brand, technology and products to an international audience that is enthusiastic about racing," said Frank van Meel, President of BMW M Division. "BMW M has always been synonymous with technological innovations, and we are delighted to be able to present the innovative water injection as another new highlight this year. When it comes to leading a field of high-performance racing prototypes safely in any conditions, technology gleaned from the world of motorsport and innovative ideas are indispensable. That is precisely why BMW M is the 'most powerful letter in the world'. The new water injection is just one example of this. The 2015 season marks the 17th year of BMW M as 'Official Car of MotoGP'. The successful cooperation with Dorna Sports has grown consistently over the years and is set to continue in the long term. In 2019 we will celebrate the 20th anniversary of BMW M in MotoGP. We are proud of this partnership, which spans decades and is extremely rare in international high-performance sport."
The new water injection sees the engineers make use of the water's physical effect during the vaporisation process to extract the energy required from the environmental medium. Water is injected into the intake module's collector as a fine spray, thus significantly cooling the exhaust air during vaporisation. This lowers the discharge temperature in the combustion changer and thus reduces the tendency for knocking. The turbo engine can thus be operated with a higher charging pressure and an earlier ignition point. The lower process temperatures also reduce the formation of hazardous substances, in particular nitrogen oxide (NOX). This way, the innovative technology increases performance and torque, while at the same time ensuring outstanding consumption and emission figures.