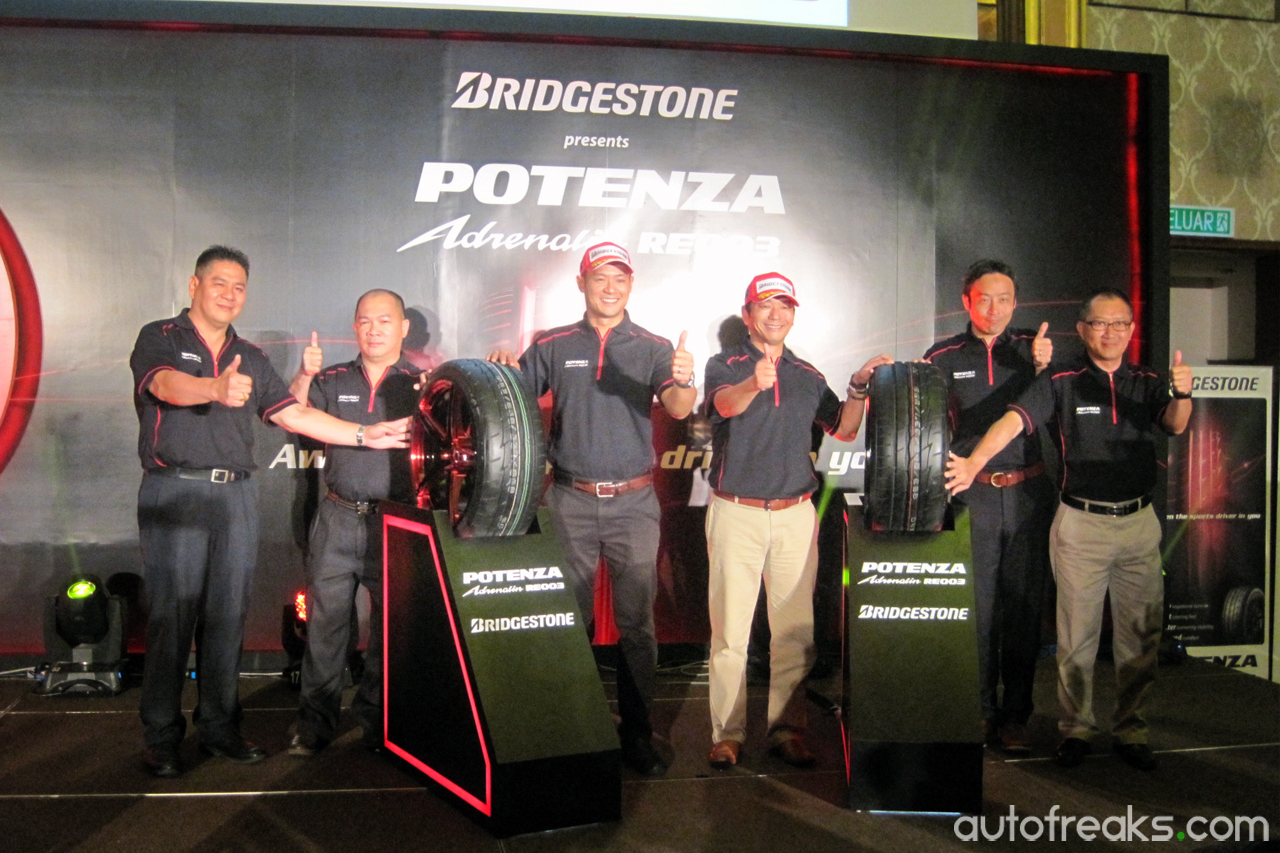 ADVERTISEMENT
Bridgestone Tyre Sales (Malaysia) Sdn. Bhd. has launched the highly-anticipated successor to the RE002, with introduction of the new Potenza Adrenalin RE003 which is designed to deliver precision handling and maximum control.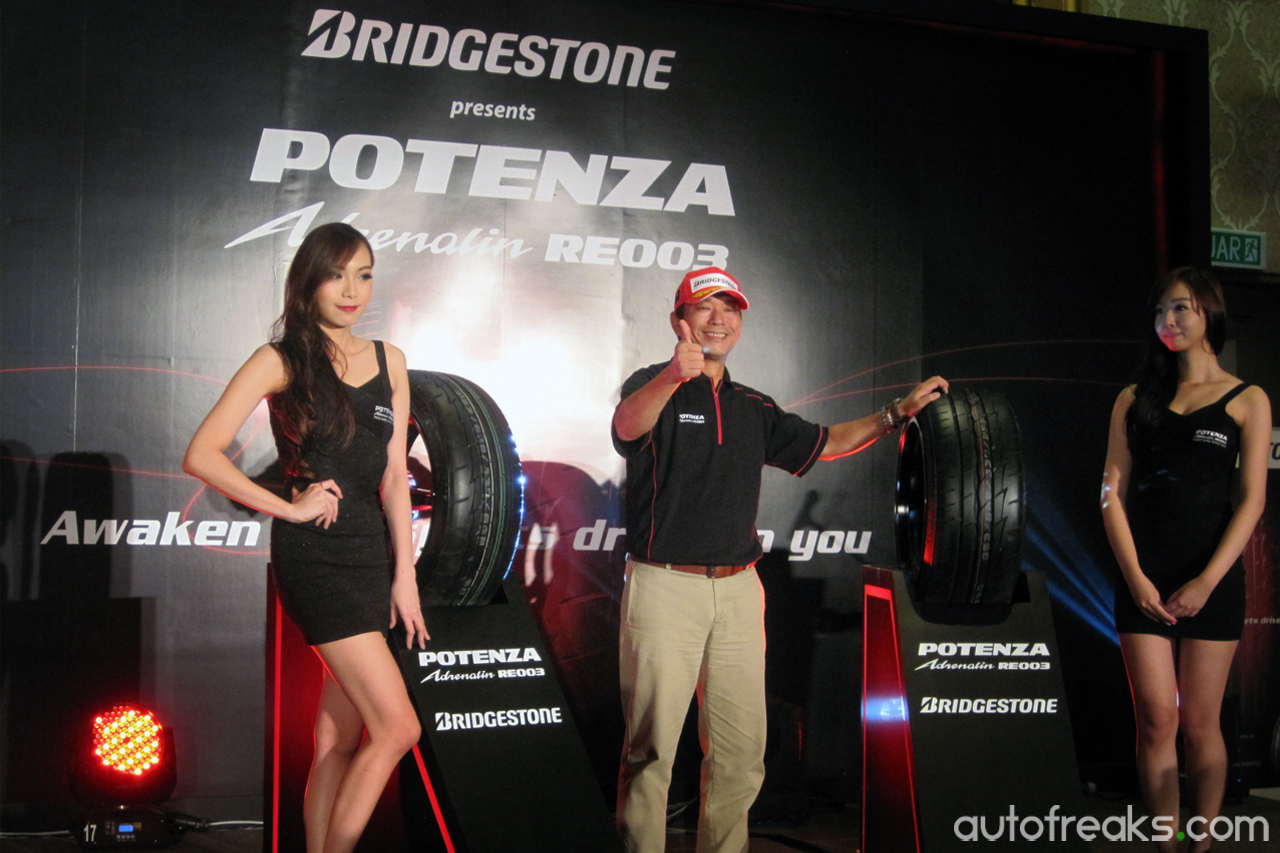 The Adrenalin RE003 was created with the optimal mix of powerful traction, handling stability and quick initial response on dry roads, while boasting more handling and braking performance on wet roads. Compared to the previous generation's product, RE002, the new tyre offers sharp responsive turn-in, direct steering feel, and greater cornering stability. While sporty driving performance is the core attribute of the new Adrenalin RE003, ride comfort has also been significantly improved to provide a ride that is as comfortable as it is sporty.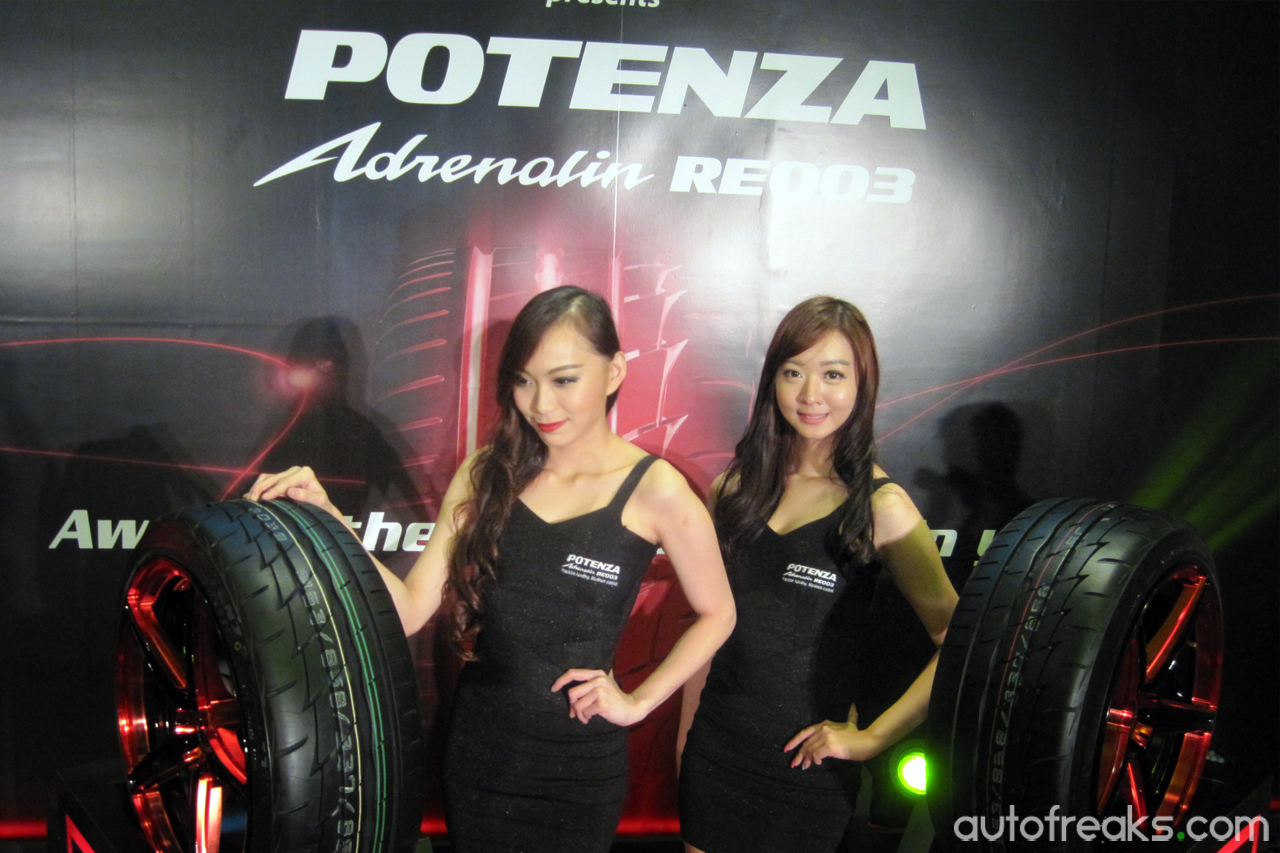 The Potenza Adrenalin RE003 is a street tyre primarily for medium- to high-performance sport cars. It is available in 20 different sizes, fitting rims of 15- to 18-inches in diameter with 35 to 55 series tyre profiles. Targeted at drivers who are interested in experiencing sports driving performance, Adrenalin RE003 is said to offer excellent driving pleasure on winding roads. They even had the 'Prince of Drift', Tengku Djan Ley (below, right) as one of the key testers during its evaluation period.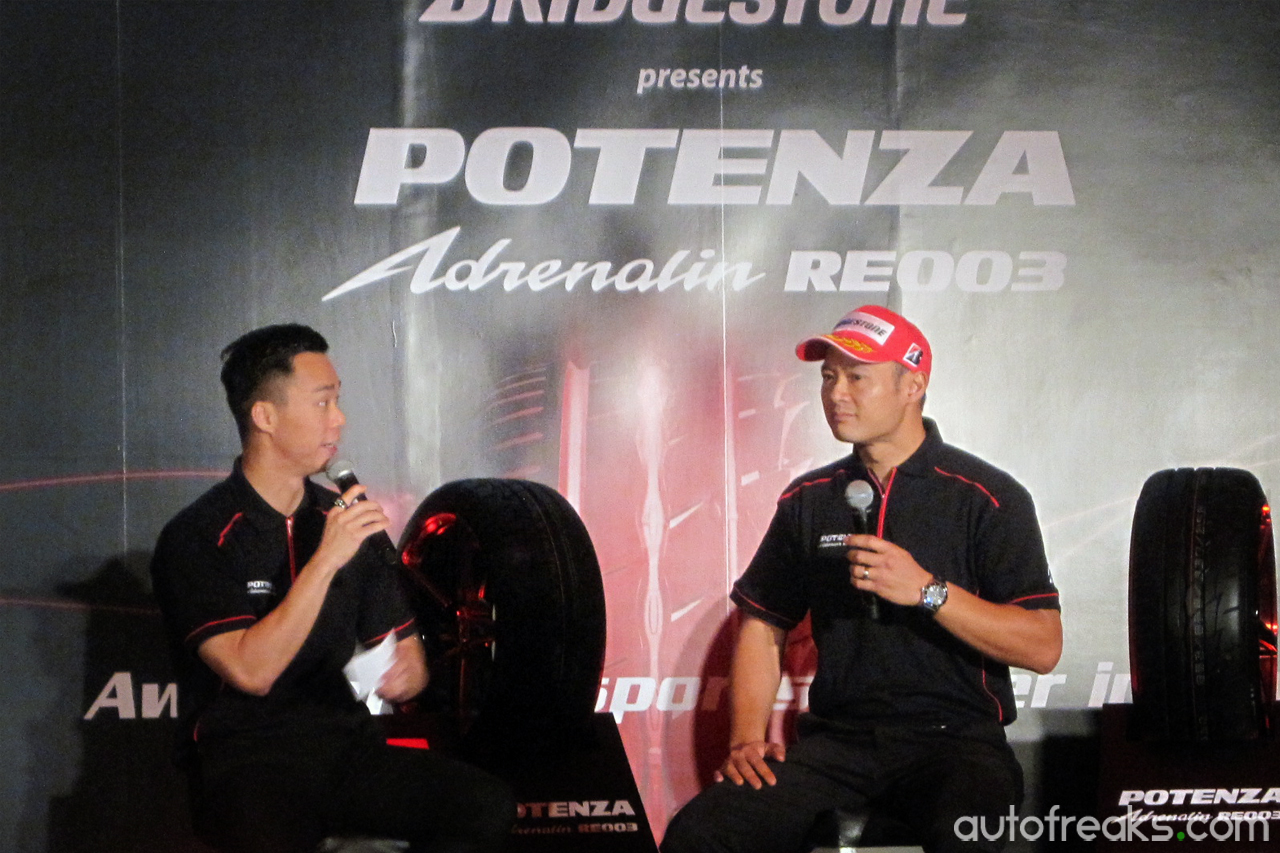 "While Adrenalin RE003 offers improved wet handling when compared to RE002, the new tyre boasts significantly improved dry handling to provide accurate road feedback, instilling confidence in the driver."
These are the available sizes for the new Bridgestone Potenza Adrenalin RE003, which will be available in the market by mid-April 2015.
Bridgestone Potenza Adrenalin RE003 photos