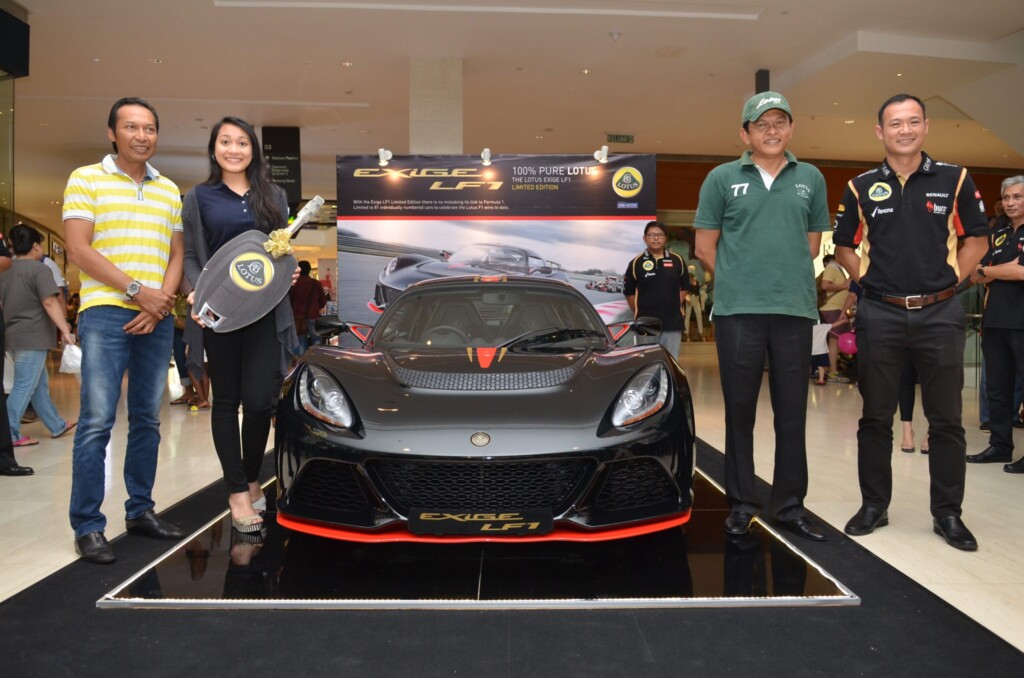 ADVERTISEMENT
At the Bukit Bintang Grand Prix Street Festival, last week, Lotus Cars Malaysia hands over of the last unit of the limited edition 'Exige LF1' to a proud new owner, Datuk Nik Hamdan.
Designed with Lotus fans firmly in mind, the Lotus Exige LF1 brings to life the iconic black and gold livery of the 1970s and 1980s. A blend of heritage and modernity, the Exige LF1 pays homage to the great Lotus Formula 1 cars of yesteryear yet incorporates the palette and sophistication of today's E22. Each of the 81 limited edition cars sequentially celebrate a specific Grand Prix from car #1 commemorating Lotus' first GP victory at Monaco in 1960 to car #81 marking Kimi Raikkonen's wins at Australia in 2013. Datuk Nik's Exige LF1 #52 car represents the 1973 Austrian GP win by Ronnie Peterson.
"We are happy to be a part of the Bukit Bintang Grand Prix Street Festival and the handover of our last Exige LF1 limited edition unit. It's a small but meaningful celebration of Lotus' 65 years of motorsports racing experience, with 40 of those years in F1. There are only 2 of the Exige LF1 in Malaysia and you are seeing the last of the 81 units specially built for Lotus' racing fans," said Dato' Abdul Harith Abdullah, Chief Executive Officer of Proton Holdings Berhad.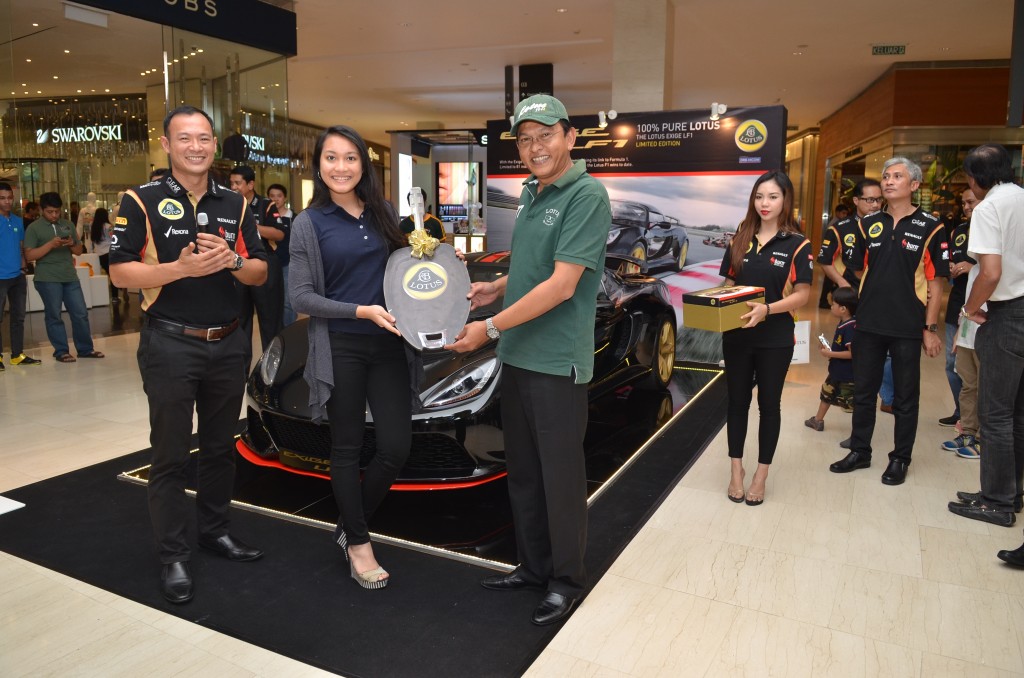 The Exige LF1 is powered by a 3.5-litre V6 and feature a striking bespoke black and gold paint scheme with red accents and gold 17" front and 18" rear cast alloy wheels. Inside, the meticulously designed black and gold interior ensures that the driver and passenger environment evokes the spirit of competition while the sporty details a continuity of the Formula 1 inspired scheme.
Apart from that, each Exige LF1 car is individually numbered with its own limited edition carbon fibre build plate and loaded rich with extras such as the Exige Race Pack with Dynamic Performance Management system, two-piece high performance brake discs and Pirelli P-Zero Trofeo tyres. An optional Convenience Pack which includes heated seats and rear parking sensors are also available for fans who wish to optimise their Exige LF1.
According to the automaker, as an owner of limited edition Lotus, not only that he will be guaranteed an exclusive driving experience, he will also automatically become an Exige LF1 member, offering a real Lotus F1 experience including a behind-the-scenes tour of the Lotus Cars and Lotus F1 Team factories and a range of Lotus F1 Team gifts and memorabilia.