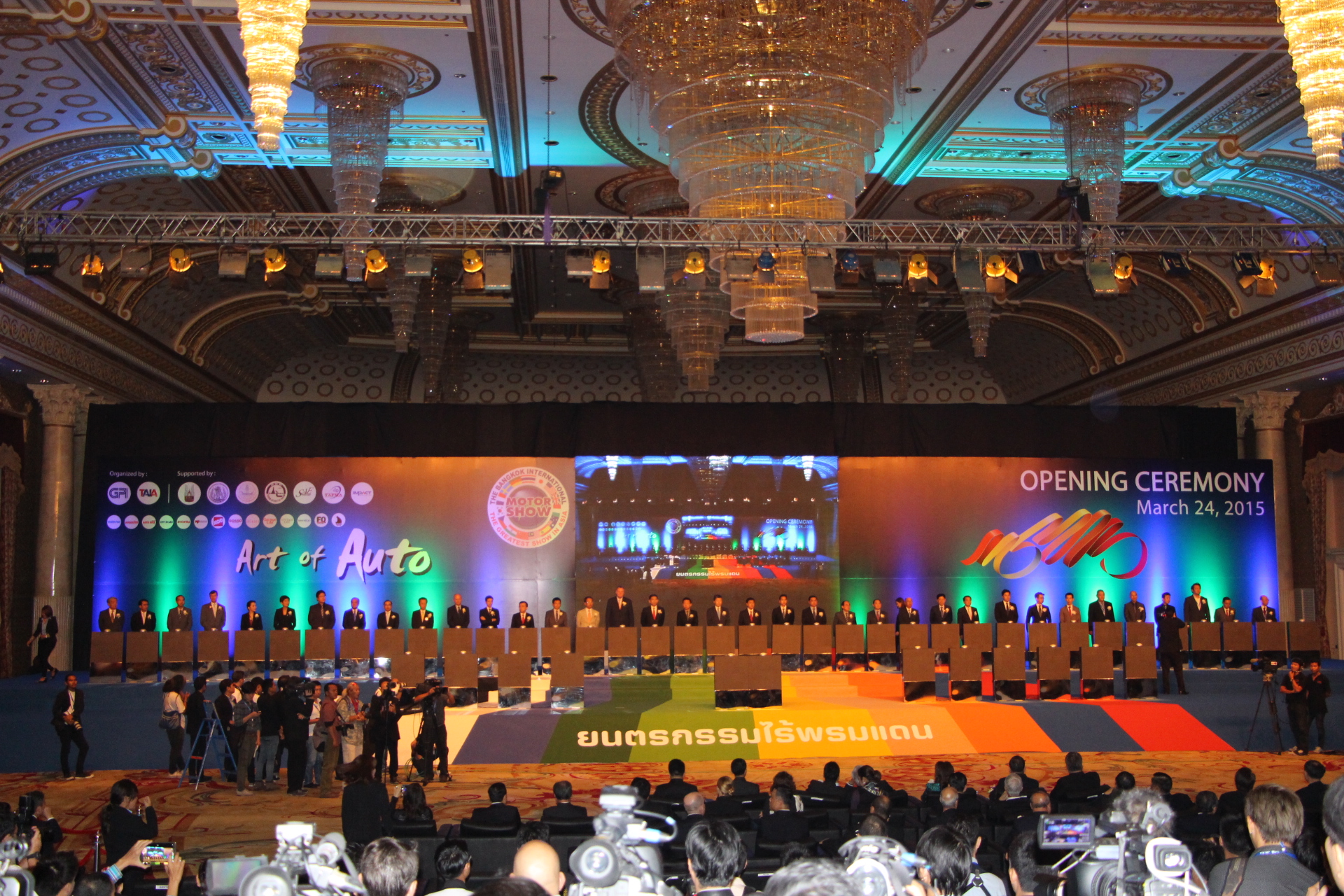 ADVERTISEMENT
The Bangkok International Motorshow (BIMS) is now in its 36th year of existence, and with each passing year, the show just keeps getting better and better. I was fortunate enough to be invited again by the organiser of BIMS, Grand Prix International (GPI), and folks, let me just say, if you're planning a holiday to Bangkok, you'd be wise to coincide it with BIMS. It's happening now till April 5th 2015…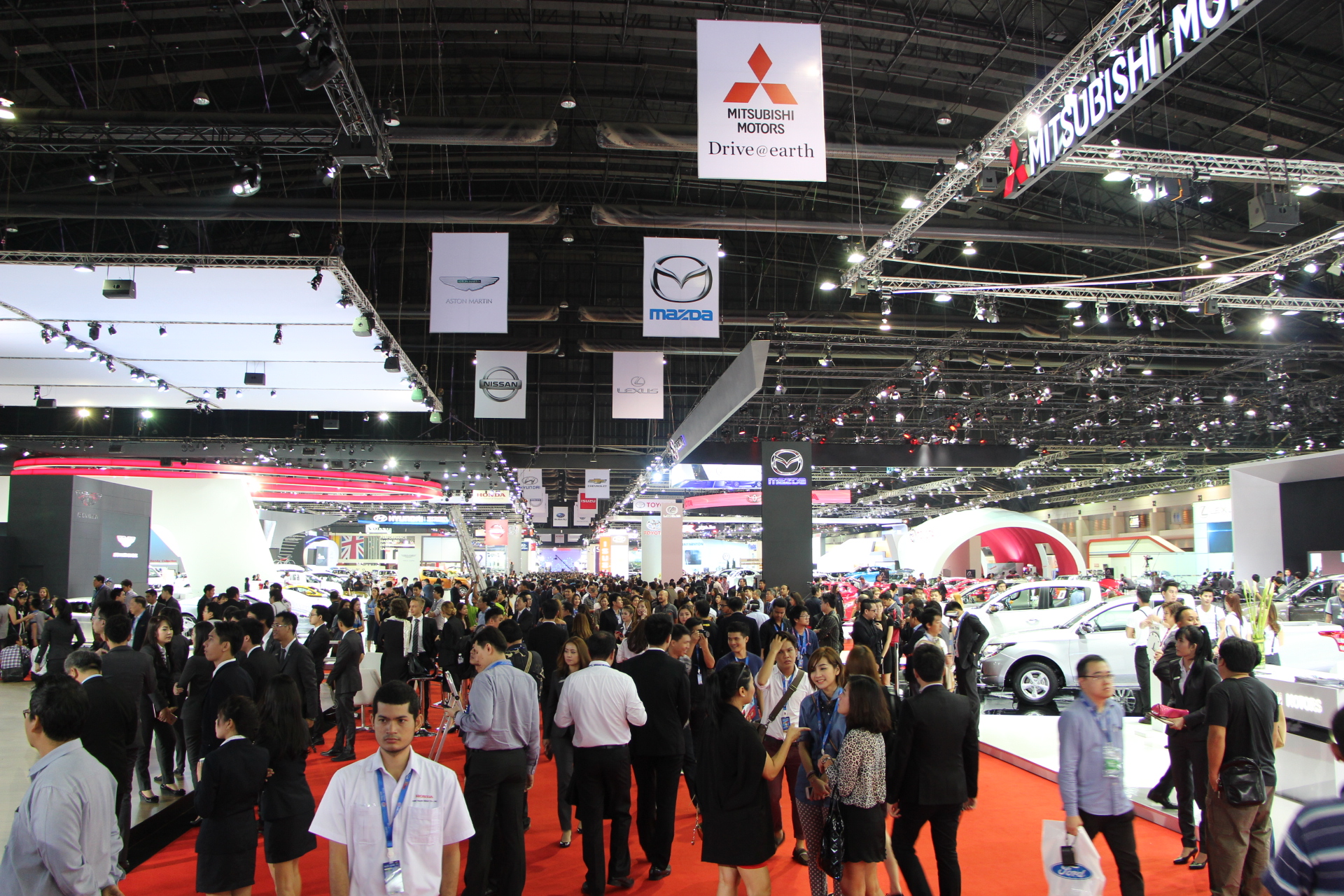 Last year at the 35th edition of BIMS, a record 1.8million people attended the show, held for a few years running at IMPACT Challenger 1-3, the largest pillar-less hall in SEA. The venue is absolutely enormous; it's not just one massive hall, there's an annexe hall as well to house a multitude of car-accessories and parts stands. But more than that, it's very obvious that the carmakers who participate in BIMS take the show very seriously, if only from the amount of thought and dedication given to each stand.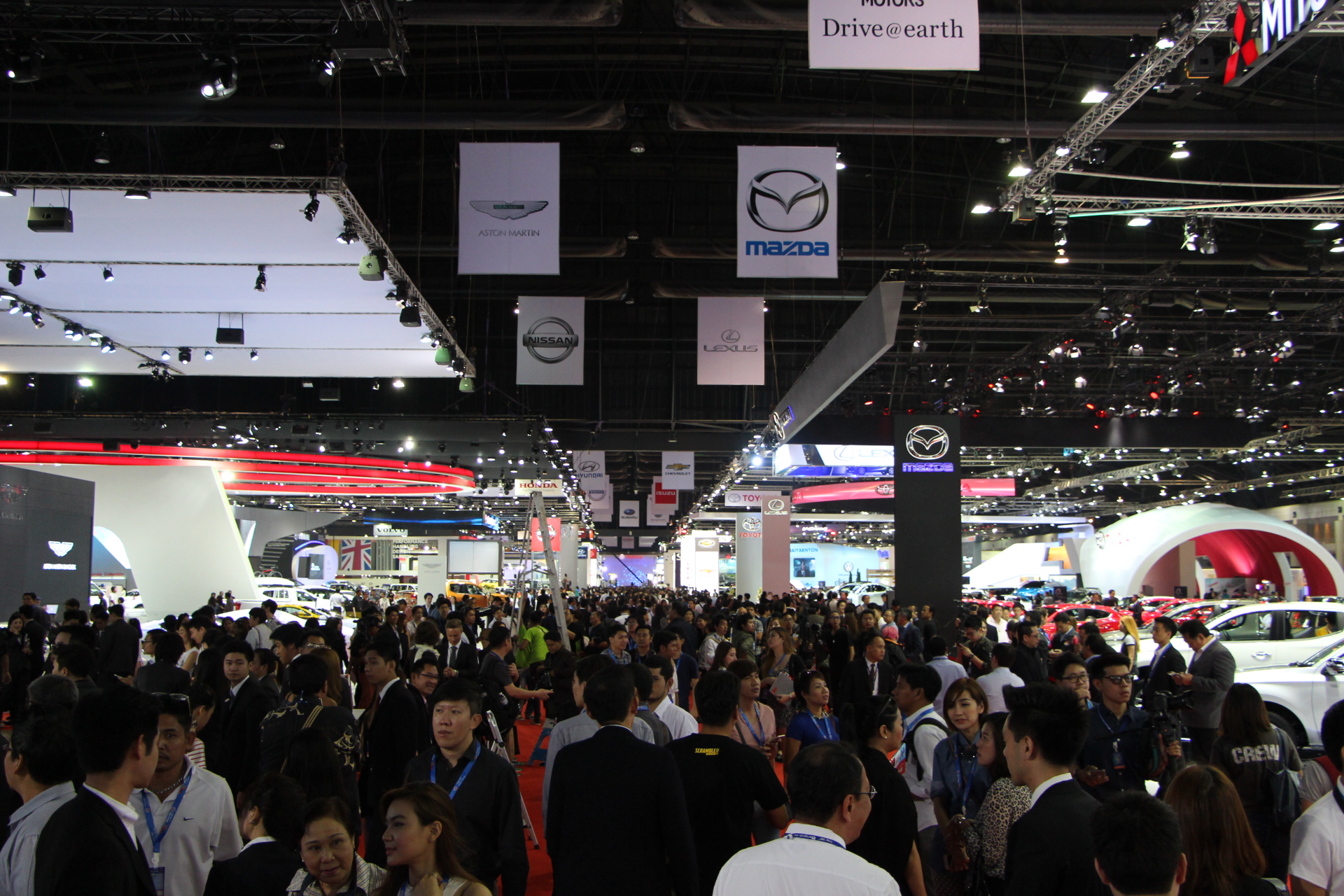 It matters not if you're BMW or Bentley, Mercedes or Mazda, each and every carmaker is trying to outdo the other, regardless of segment; even the stand for caravans looked brilliant. And then of course there's the bikes section. Taking up easily a quarter of the hall (given the sheer size of IMPACT Challenger 1-3, that's a huge amount of space) the bikes play a pivotal role at BIMS. It's no surprise then that the Bangkok International Motorshow is now ranked as one of the Top 5 motorshows in the world.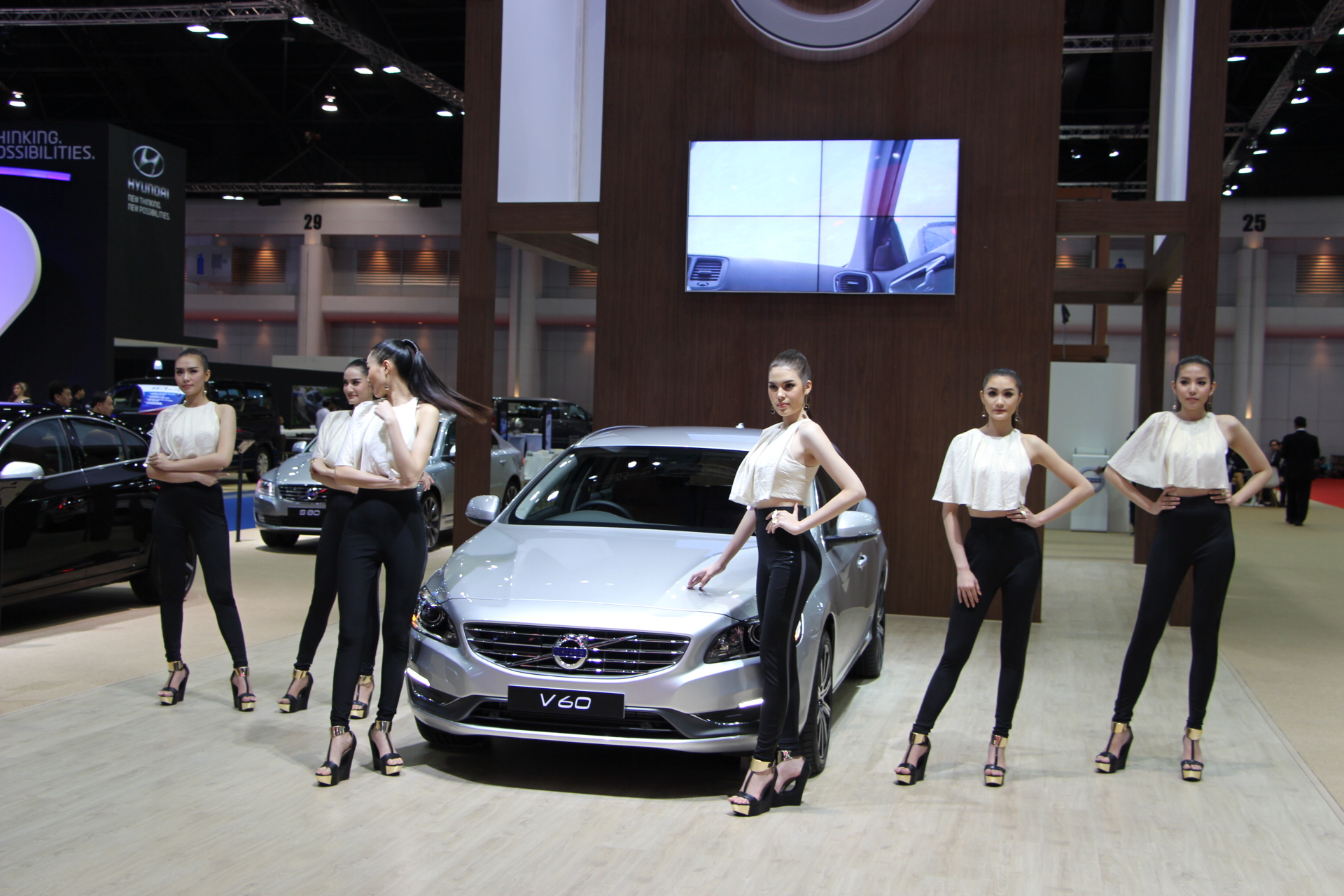 Short interview with Dr.Prachin, owner GP International, organisers of BIMS…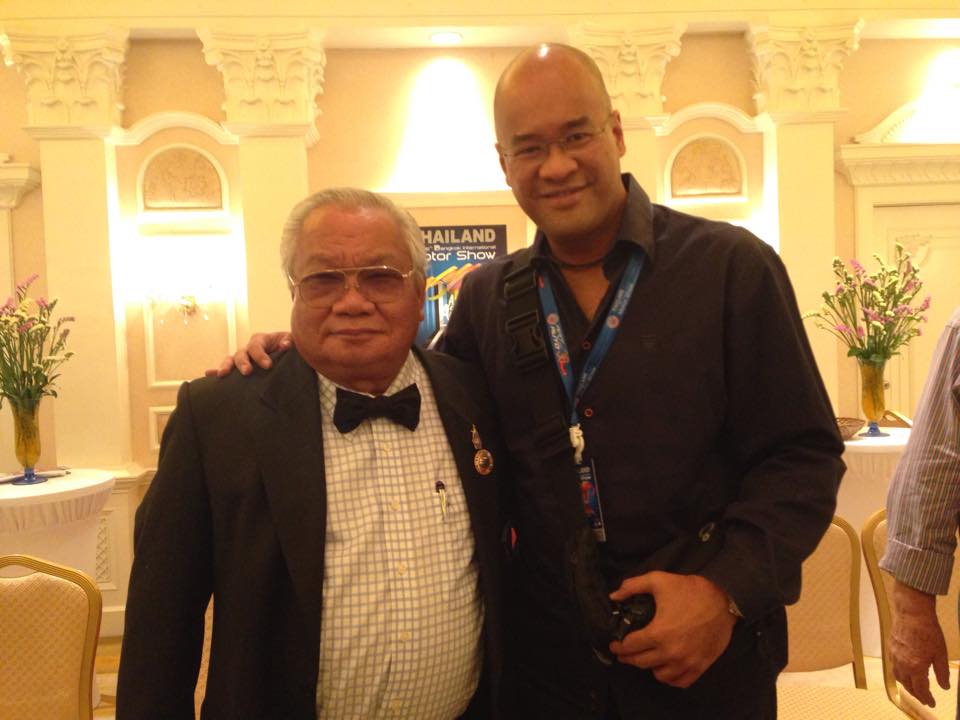 Q: Dr.Prachin, congrats on the launch of yet another Bangkok Motorshow, now in its 36th instalment, what can we expect for next year?
Dr.Prachin: We are always striving to be bigger, better and bolder; the show is getting so big that even the main IMPACT Challenger hall is not big enough anymore, so next year we will have two more additional halls, where we will house the trucks, car accessories and classic cars. We are also targeting new carmakers, in addition to the existing ones. And we want to make the show appeal to everyone, not just car enthusiasts.
Q: Has the recent social crisis that made world headlines had any impact on the show? Will it affect the sales of cars at the show? (Unlike other motorshows, visitors can also purchase vehicles at BIMS)
DP: It is sad that this happened, but Thai people love their cars and trucks, so last year we had about 1.8million visitors, we are hoping to surpass that this year, but maybe not, we'll see. We know that Thai people love cars and pretty girls, so we are doing a lot of both of that. I'm happy that we (BIMS) are considered one of the top five best motorshows in the world now. We are hoping to sell at least 40,000 vehicles at BIMS 2015.
Q: What's the Thailand motor industry looking like in terms of TIV? How many vehicles are sold and exported?
DP: In terms of population versus motor-vehicle ratio, right now we have a ratio of 6:1; six people for each vehicle, and we are expecting a 1 million vehicle TIV for 2015. Production wise, Thailand makes 2.2 million vehicles a year, and that's expected to rise to 3 million in 3-years time. We export about 1.2 million vehicles a year. Also, we have just heard that Volkswagen will begin assembling vehicles in Thailand, possibly even the Amarok truck, to tap the huge truck market here (per capita, Thailand is the biggest truck market in the world), and they (VW) have invested 1 billion USD to set up its assembly operations here. The Thai government encourages the use of fuel-efficient vehicles (like VWs), and from October 2015 onwards, a new vehicle tax structure based on emissions will be introduced.
Q: With such impressive TIV and export numbers, does Thailand plan to have its own national car soon? Also, in terms of your company GPI, what's next for it and for you?
DP: No, at this point in time, there are no plans for Thailand to have its own national car. GPI will be public-listed soon, and as for me, I would someday like to invite all the media here to visit my home and golf course after the show! (laughs) – ENDS.
Well, no one wants to read about a motorshow, so enjoy the photos! And look out for our next post on the Girls of BIMS 2015. In case you've forgotten, have a peek at last year's Girls here.