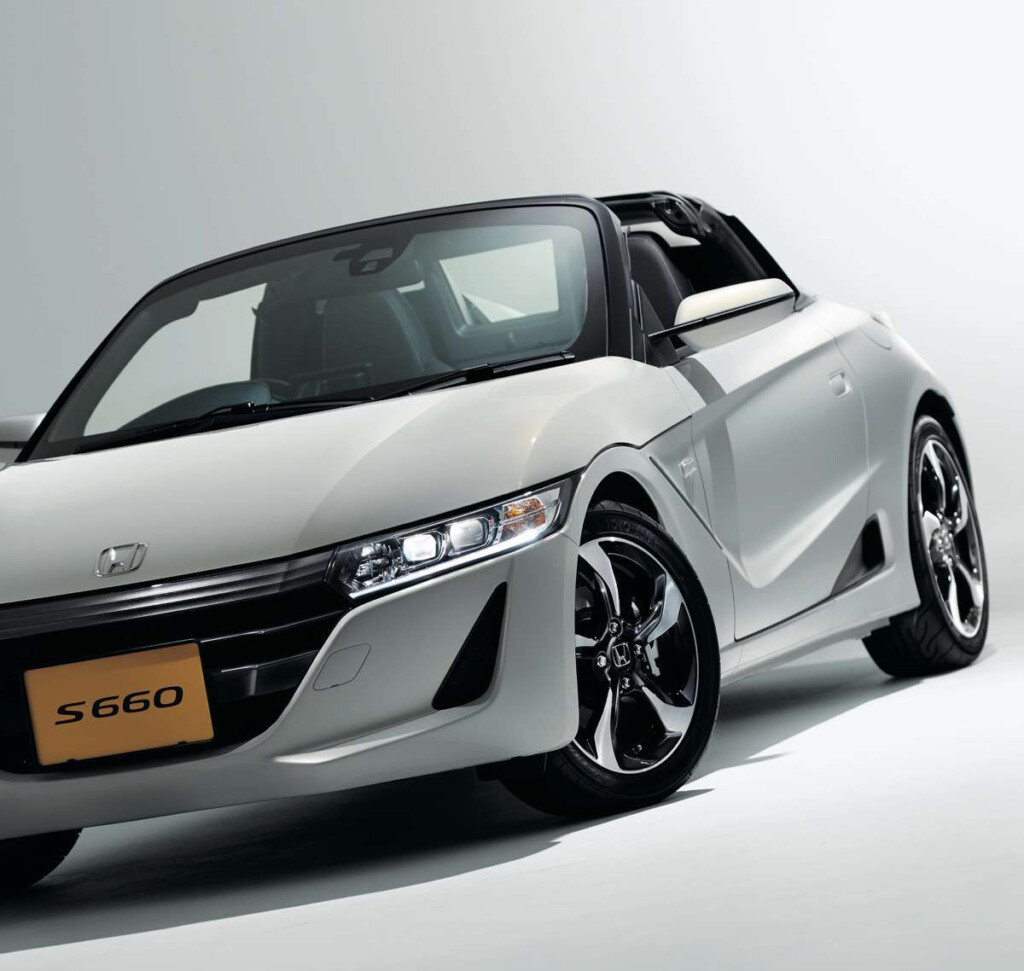 ADVERTISEMENT
Honda Motor Co., Ltd. will begin sales of the all-new Honda S660, a 2-seater open-top sports car, on April 2, 2015, at dealerships across Japan. In addition, on the same day Honda will begin sales, in a limited quantity, of the S660 CONCEPT EDITION, a special model that commemorates the market launch of the S660. Only 660 units of this special edition will be sold in Japan.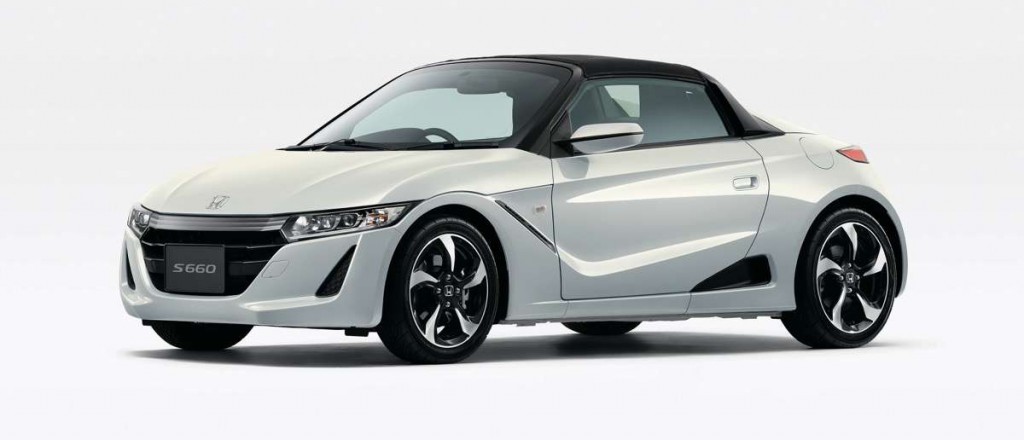 Under the keyword of "Heart Beat Sport," the development team pursued a full-fledged sports car that offers excitement and a heart-throbbing experience in everything about this vehicle and strived to realise the joy of driving that only Honda can create.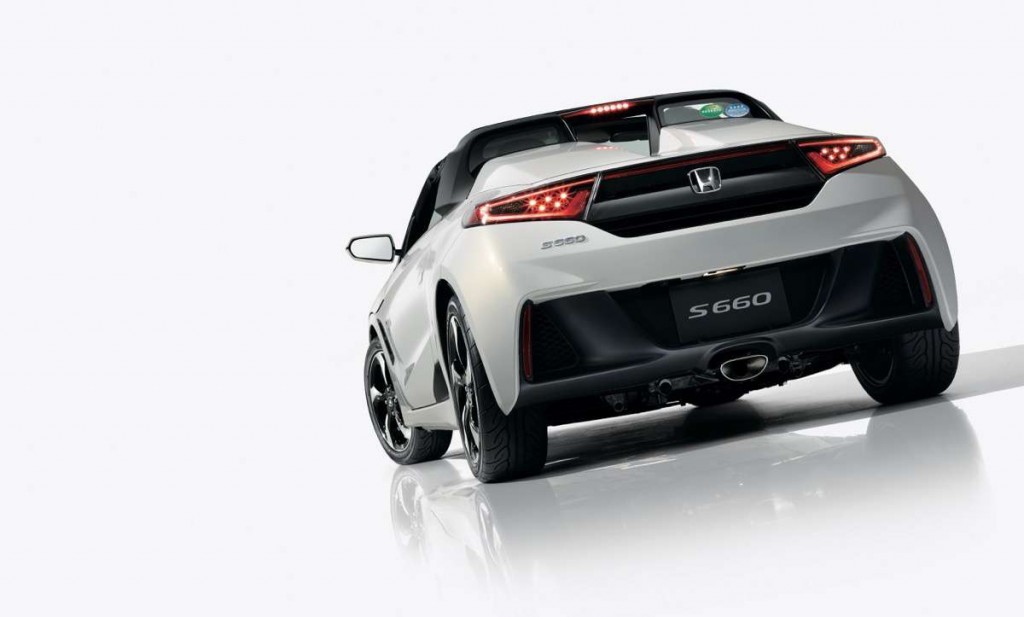 The S660 adopts the mid-ship engine/rear-wheel drive (MR) layout and realises a low centre-of-gravity as well as the optimal 45-55 front-rear weight balance, in order to realise excellent cornering performance, which the development team emphasised to maximise the fun of turning. Moreover, the S660 features an open-top body that achieves both high rigidity and lightweight at the same time. This body developed exclusively for the S660 creates an open-air cabin space that enables the occupants to feel the wind, see the sky and enjoy an extraordinary experience while also enjoying a cabin space that enables the occupants to feel enveloped and being used with the vehicle.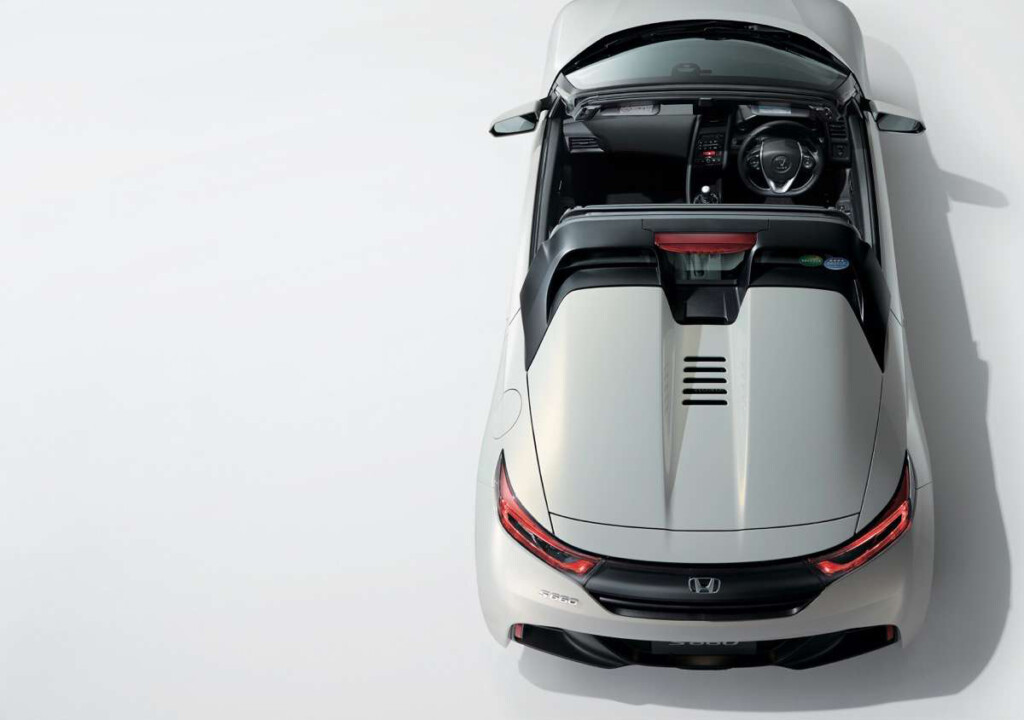 Furthermore, with a passion to create a vehicle that provides casual access to the joy of driving for anyone, the development team adopted an exclusively-designed turbo charger for the engine, enabling dynamic driving and high-accelerator response even in the low engine rotation range. As for the transmission, the S660 comes with a newly-developed 6-speed manual transmission, making the S660 the world's first mini-vehicle equipped with a 6-speed manual transmission. In addition, the S660 is also available with a CVT (Continuously Variable Transmission) with 7-speed paddle shifter that features a sports mode. The S660 realises both driving performance unique to a car and easy handling in people's everyday life.
The S660 uses a 660cc DOHC turbo engine mated with either a manual transmission or a CVT transmission producing just 63hp.