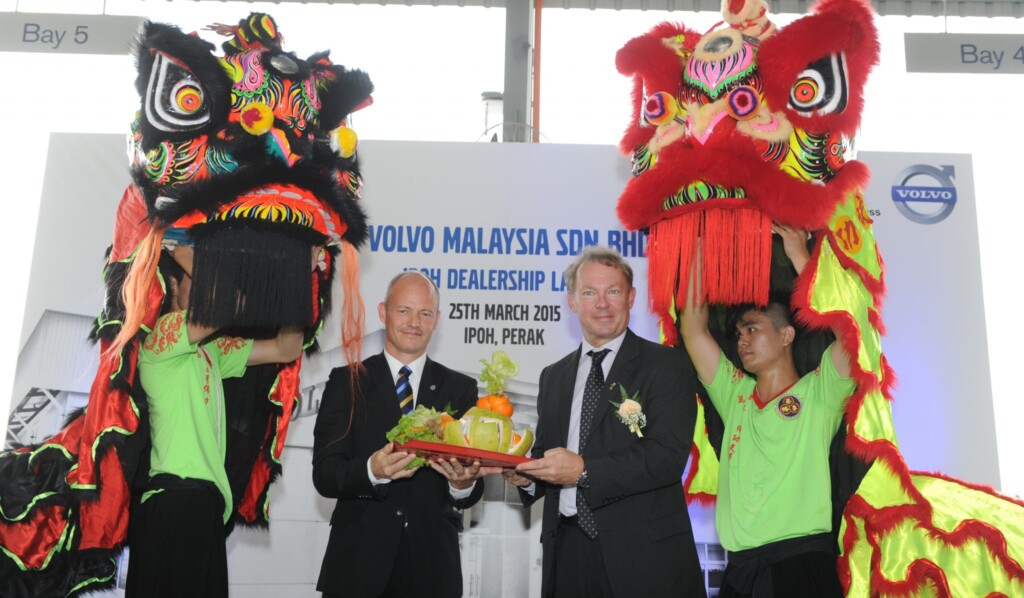 Volvo Trucks (Volvo) recently officiated the opening of its new Ipoh dealership in a brand new location and facility to better serve the aftermarket needs of its customers as business picks up.
ADVERTISEMENT
The event was graced by His Excellency Mr Bengt Carlsson, Swedish Ambassador to Malaysia and it marked the second new dealership opening for this year so far, after the global truck manufacturer launched its new Sibu dealership in January 2015.
Mats Nilsson, Managing Director of Volvo Malaysia described the opening as an important event that heralds another key milestone for the brand as it continues to focus on improving the utilization of its resources and streamlining its processes to exceed customers' expectations in aftermarket support.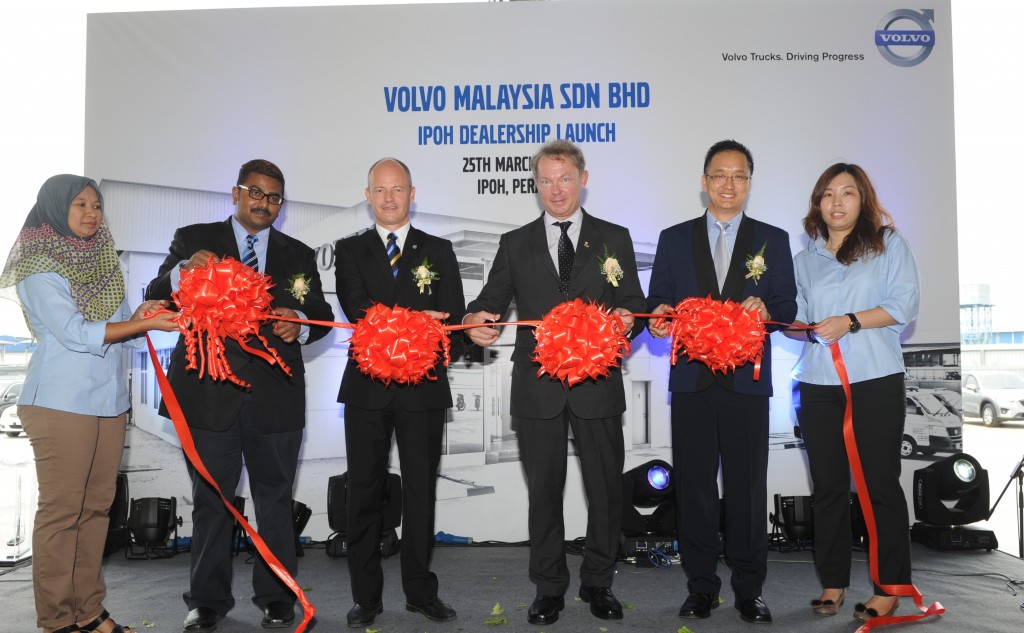 "We recorded a healthy business growth last year and the upgrading of our dealerships is timely as we seek to expand and improve on our service and product offerings to cater to the increasing demand. This also forms part of our larger strategic plan to further capitalize on the country's growing logistics and haulage activities," said Nilsson.
The opening of the new Ipoh dealership is part of the company's RM75 million capital injection to upgrade and expand its network of dealerships across Malaysia.
Now operating in a standalone building with a land area of 8,361 square metres and built-up area of 1,160 square metres, the new dealership is a significant upgrade in terms of space and facilities as compared to shop lot units it previously occupied.
The new dealership has 6 work bays, a wash bay and the latest tools and equipment for truck diagnosis, service and repairs. Itis also carefully planned and built with a redesigned layout which corresponds with Volvo's corporate identity and office ergonomics, thus offering a more comfortable environment for drivers and mechanics at work.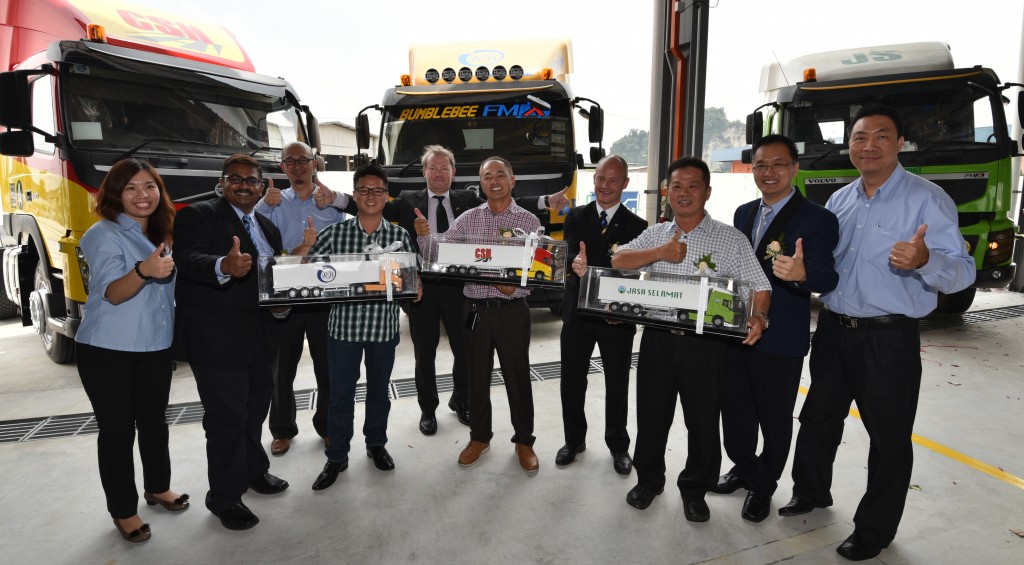 Additionally, it also boasts a complete Volvo customer experience as driver waiting lounge, free wireless internet access, reading materials and complimentary beverages are all part of the company's complete offering of aftermarket experience.
"We understand that vehicle up time or down time can greatly affect our customers' profitability. As such, the facilities in all our upgraded dealerships were built to ensure that our technical team has all the necessary tools and space to work efficiently so that our customers' truck up time is fully optimized," commented Nilsson.
Volvo Malaysia currently has 11 dealerships across Malaysia which comprise of 5 in Peninsular Malaysia and 6 in East Malaysia.