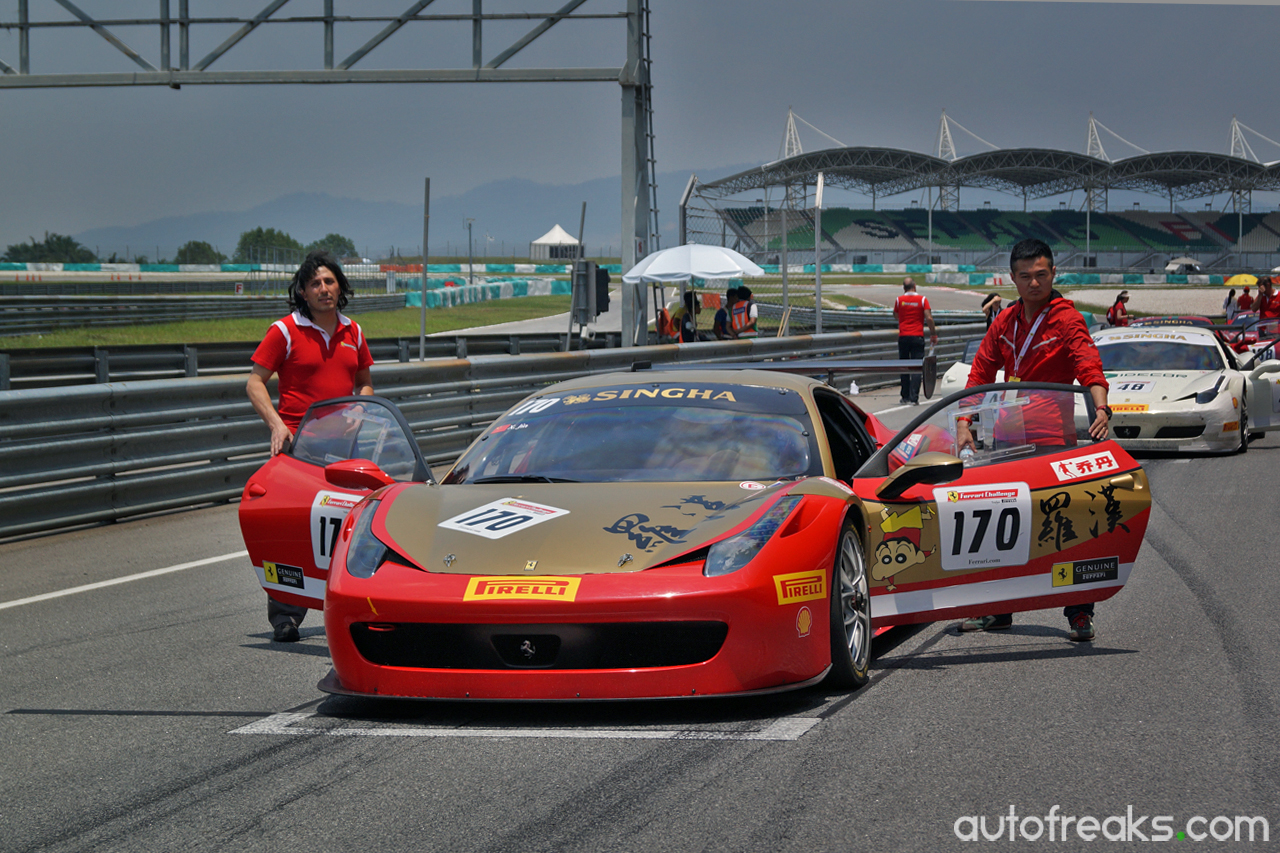 ADVERTISEMENT
21 racers battled it out under the blistering heat of Sepang for the first round of the Asia Pacific Ferrari Challenge which ended on Sunday. We were at Sepang on the second race day, and it was a scorcher!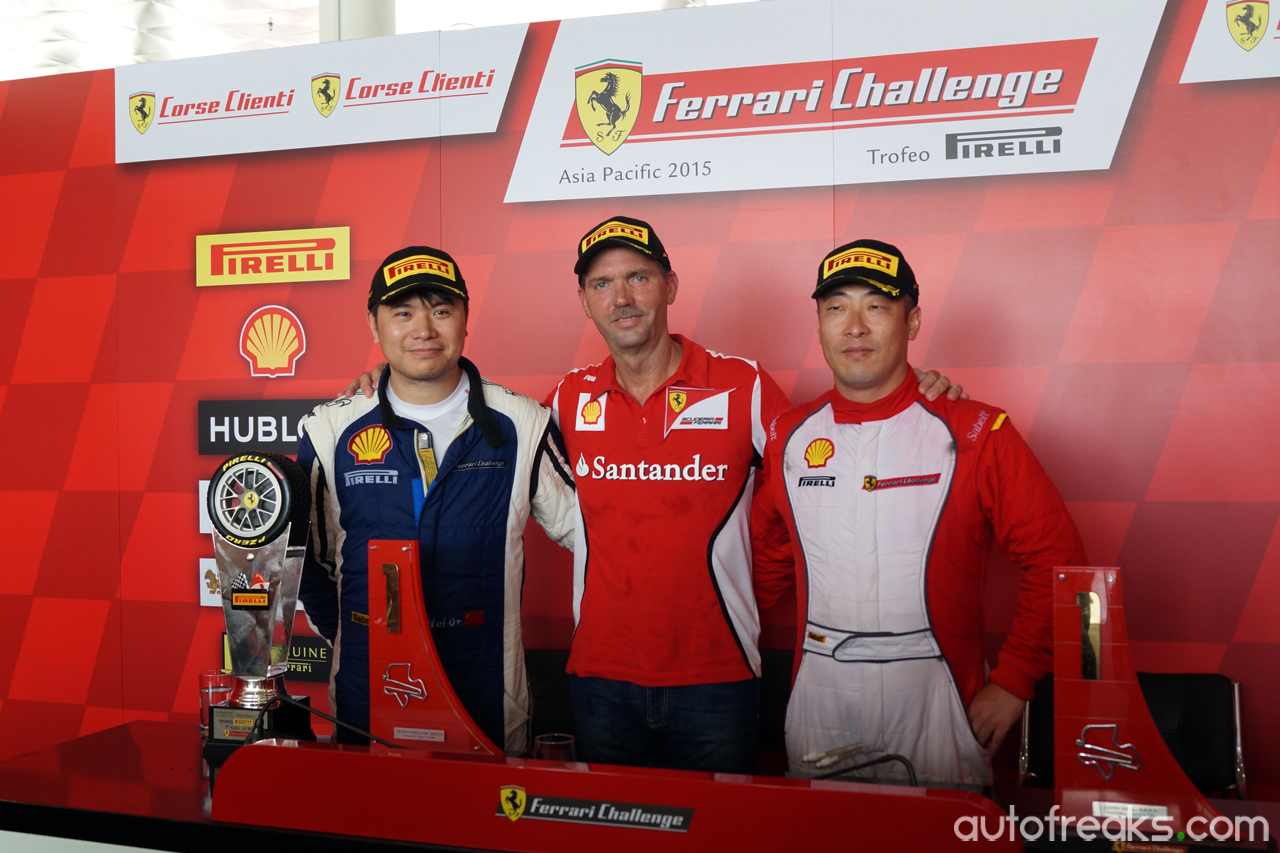 Steve Wyatt of Australia won first overall in the Trofeo Pirelli class, beating his nearest competitor by 13.62 seconds. Second place was Indonesian David Tjiptobiantoro, who moved up from the Coppa Shell class this year. Third place was award to Renaldi Hutasoit, who also hails from Indonesia.
After a tight three-way fight with Xu Wei of China, Ziad Ghandour of Lebanon and Voravud Bhirombhakdi of Thailand in the Pirelli AM class, Xu Wei emerged as the champion, with just 0.865 seconds ahead of second position winner, Ziad Ghandour. Voravud Bhirombhakdi took third place.
In the Coppa Shell class, Xing Yan Bing from China managed to secure first place, despite starting behind Jin Xin in the race. Xing Yan Bing managed to overtake Jin Xin halfway through the race and maintained his position all the way.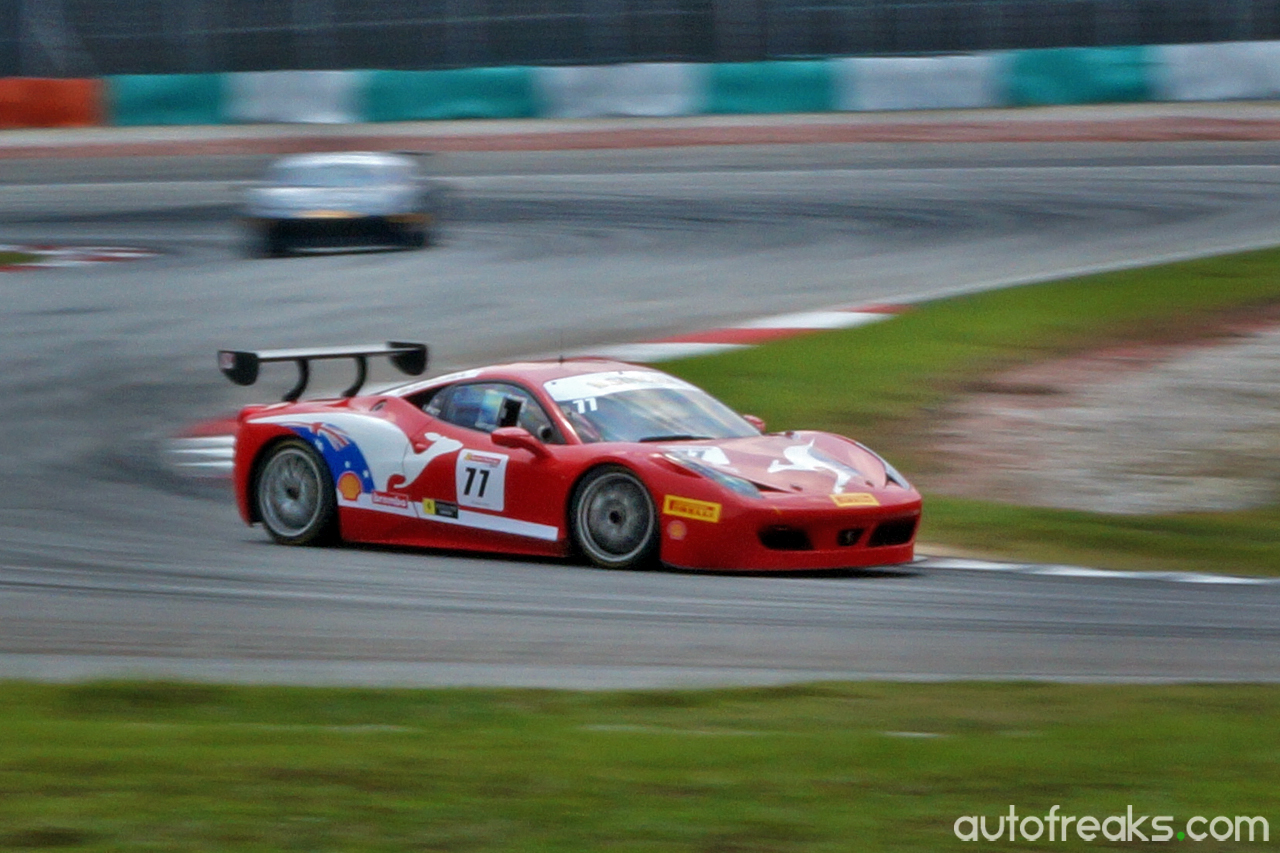 The next round of the Asia Pacific Ferrari Challenge Trofeo Pirelli will take place in Fuji, Japan from April 24 – 26.
Asia Pacific Ferrari Challenge Trofeo Pirelli photo gallery