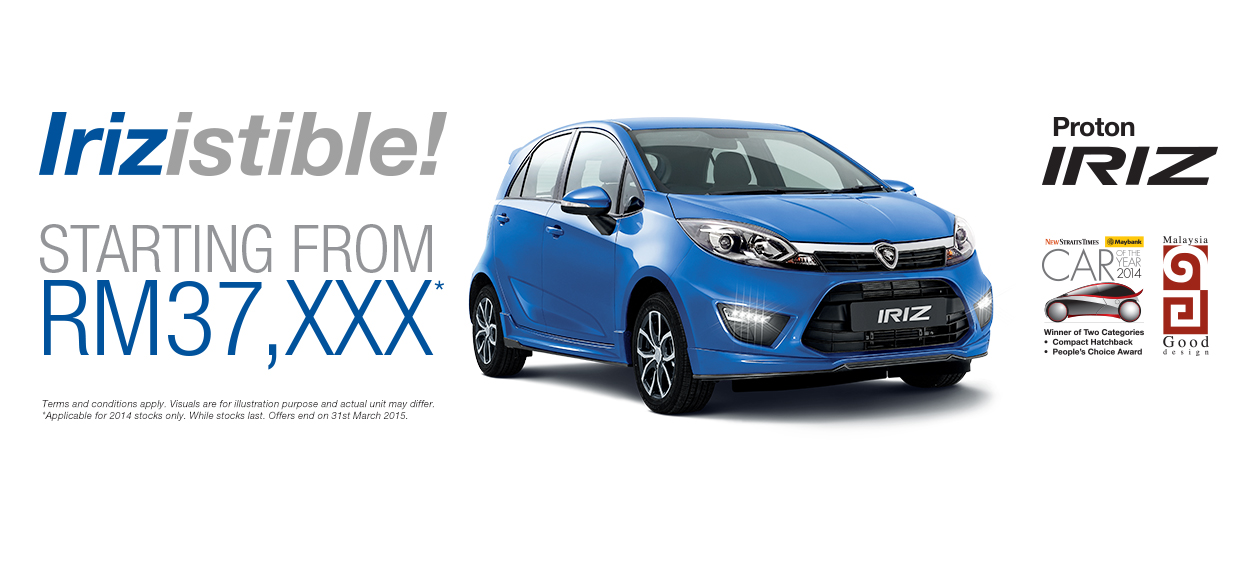 ADVERTISEMENT
Proton's latest entry into the subcompact segment, the effervescent Iriz, has just seen a price reduction of roughly RM5,000, so prices now start from just RM37,xxx*. But there's more…
The discounted prices are only valid for units produced in 2014. The promotion will only run till the end of this month (31 March 2015) and is valid as long as stock lasts. Once Proton has shifted all of its 2014 stock, there won't be any more discount.
Specifications wise, the 2014 Proton Iriz sports no difference from models produced this year. So, if you are in the market for a Proton Iriz, now may just be the right time, as you can save quite a sum of money by opting for a 2014 unit.
Interested? Check out our review of the Proton Iriz here.