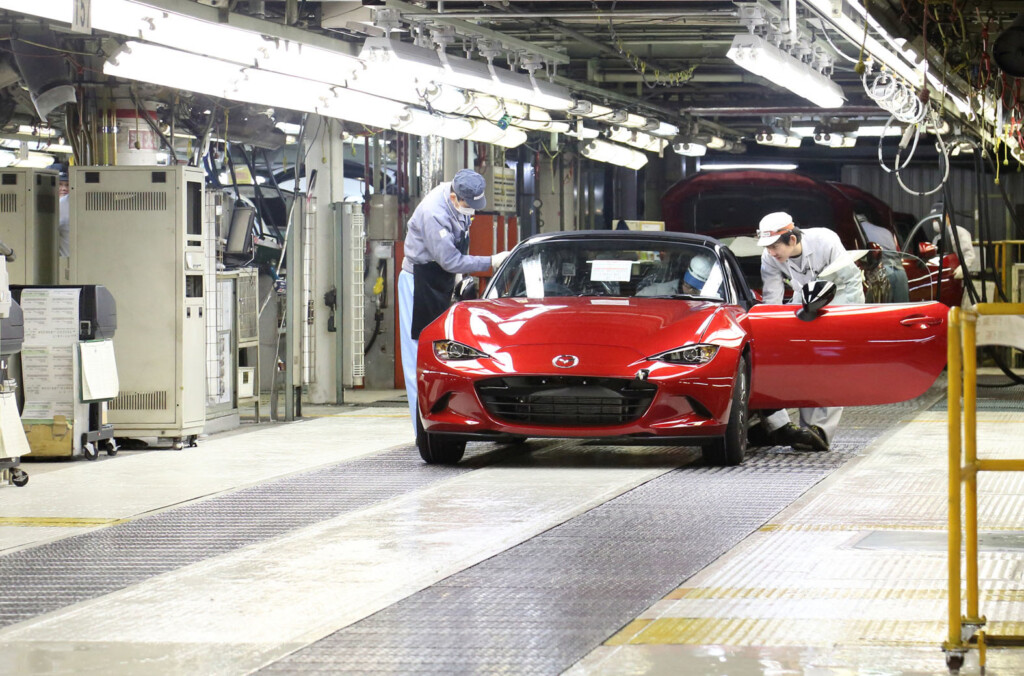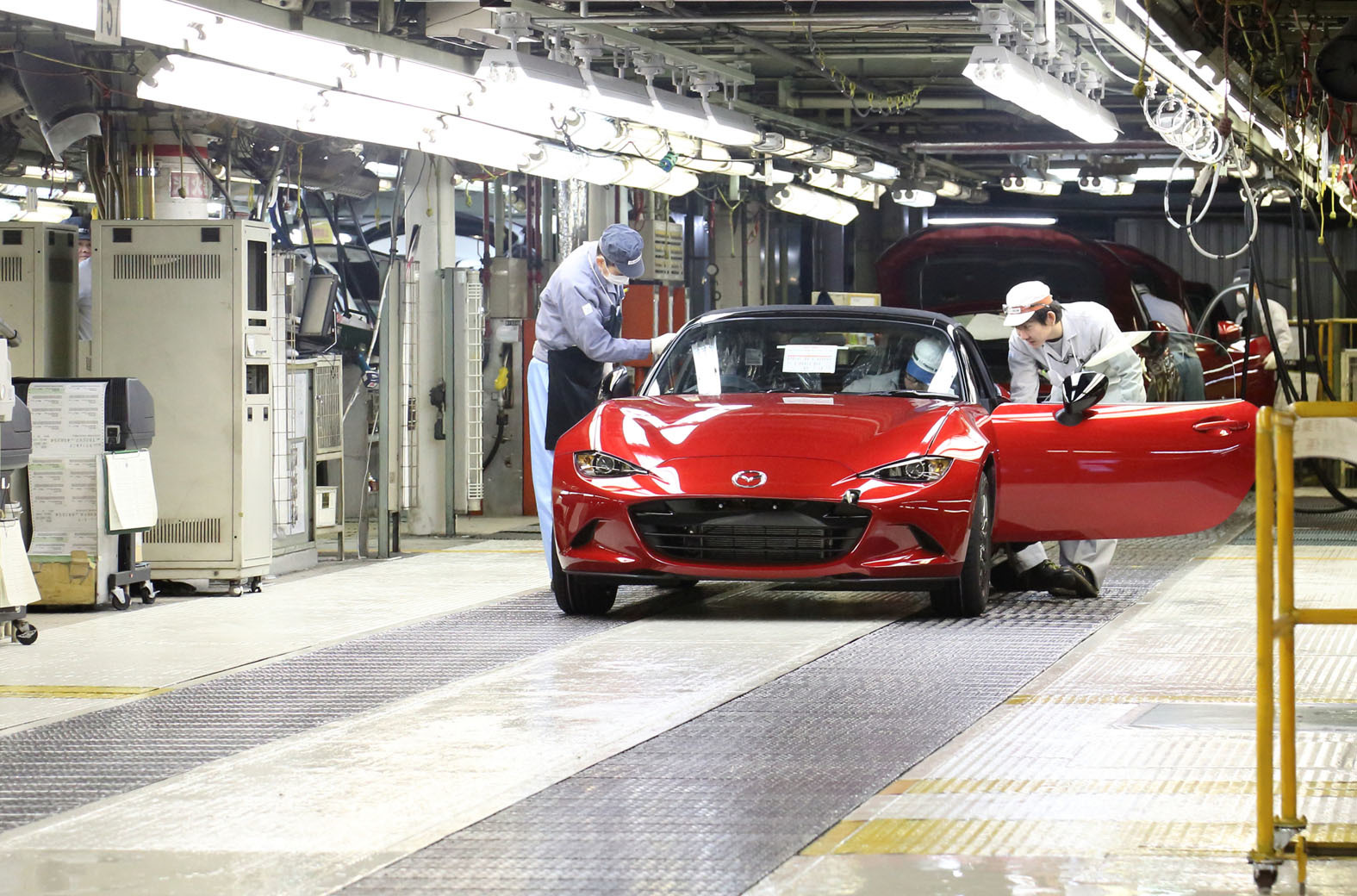 ADVERTISEMENT
As you all know, the fourth-generation MX-5 Miata was unveiled in September last year, and Japan-Mazda Motor Corporation has begun production of the two-seater lightweight sports car at its Ujina Plant No.1 in Hiroshima. The first models produced are destined for the Japanese market.
Sales of the all-new MX-5 will begin in Japan around June this year and following sales in Japan, the MX-5 will be progressively rolled-out to overseas markets as well. Pun intended.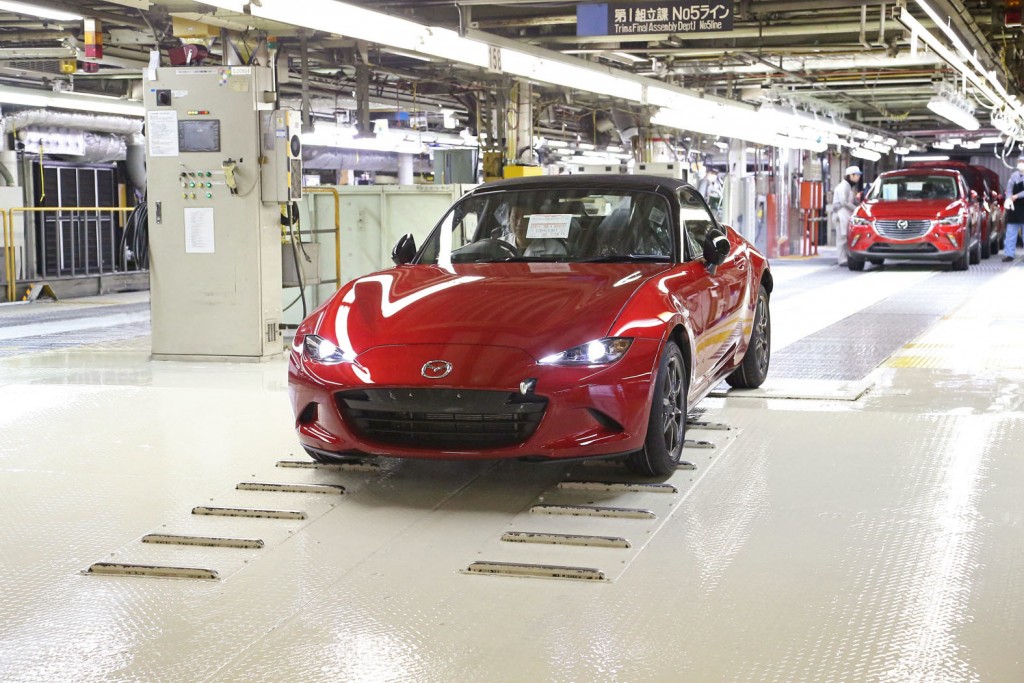 According to the Japanese automaker, as of the end of January 2015 its production exceeds 950,000 units worldwide which makes it hold the Guinness World Record for the best-selling two-seater sports car in the world. It shouldn't be long, then, before the new model tips it past the million-unit mark!
(All we can say here at AF is, nice one Mazda! Now Bermaz, please bring this in soon! – CW.)