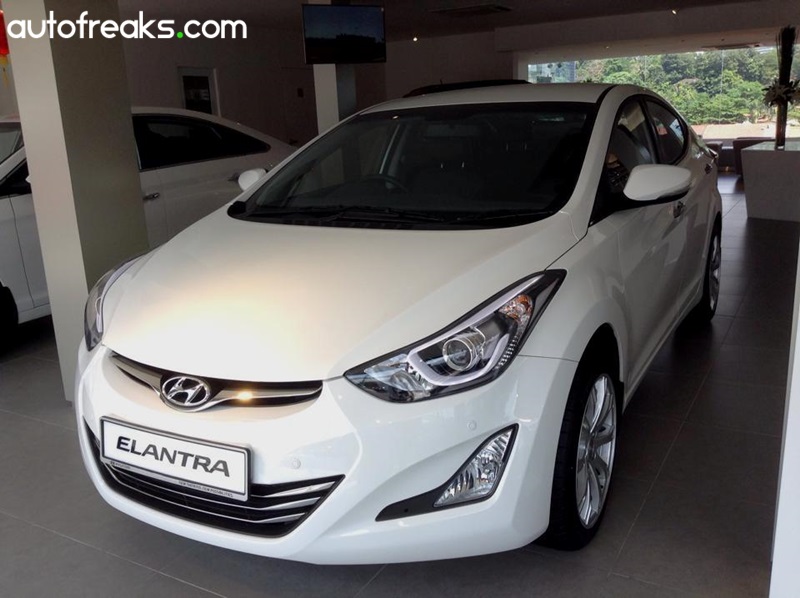 ADVERTISEMENT
Hyundai-Sime Darby Motors (HSDM) has officially launched the new Elantra Facelift across all showrooms nationwide with new improvements and upgrades. More importantly, HSDM has also announced the price for all four variants in Peninsular Malaysia….
Elantra FL 1.6 Elegance– RM85,888*
Elantra FL 1.6 Executive – RM 95,676*
Elantra FL 1.6 Premium – RM100, 546*
Elantra FL 1.8 Premium– RM114, 984.40*
*Price indicated excludes insurance, road tax, JPJ registration fee and hire-purchase ownership. 
According to HSDM, the Elantra Facelift features 14 new improvements and upgrades and looks much sharper compared to its predecessor, with a slight tweak on the car's exterior. Improvements are reflected in the interior of the car as well with the introduction of several new advanced features.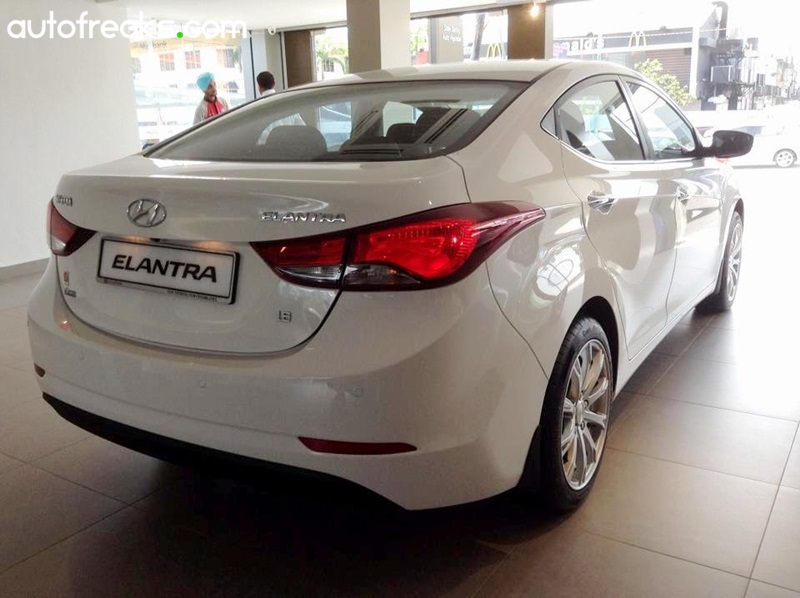 The overall length of the Elantra Facelift has significantly increased to 4,550 mm, 20mm longer than its predecessor, while maintaining its wheelbase. With front and rear bumpers extended by 5mm and 15mm, respectively, the new Elantra 'projects a more stable, balanced look'. The newly-designed front bumper, radiator grille, fog lamps as well as the adoption of *LED Light Guide and *Projection Headlamps add a dynamic, high-tech feel to the Elantra. Meanwhile, the redesigned alloy-wheels and rear combination lamps accentuate the Elantra's premium car image. (* The LED Light Guide and Projection Headlamps are available for 1.6 Premium & 1.8 Premium only.)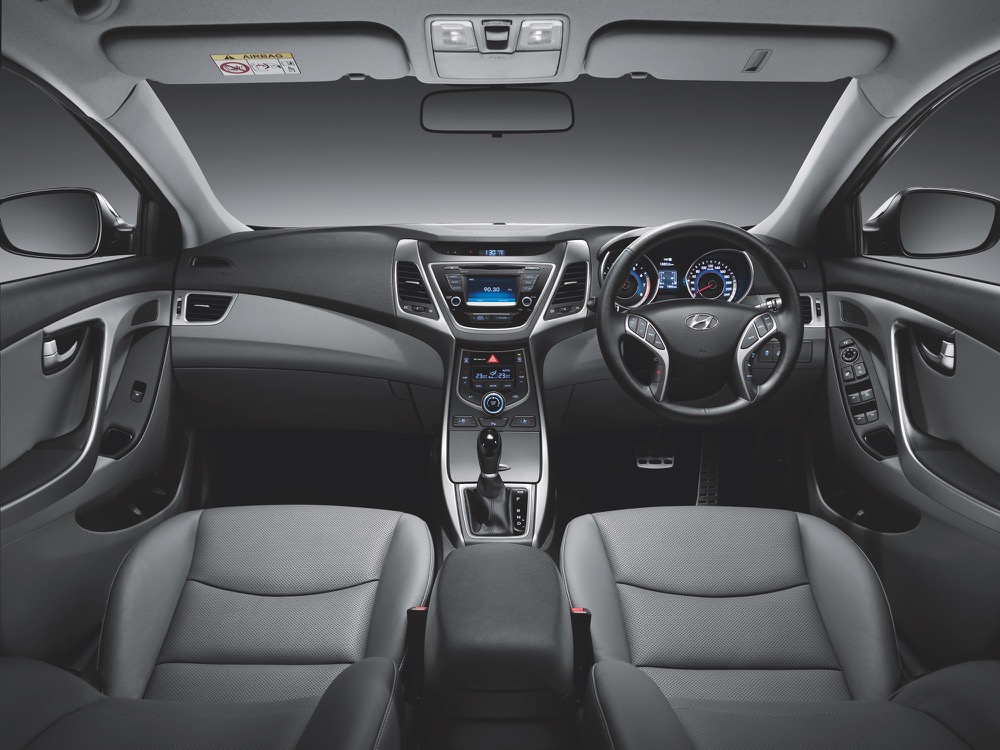 Inside, noticeable improvements include the relocation of the air-conditioning vents, new Transmission Gear Shift (TGS) Gear Knob,*Flex Steer System on the steering wheel that enables drivers to choose from normal, comfort or sports mode, *rear air-conditioning vents, *MirrorLink Audio Visual Receiver and an *upgraded Supervision Cluster with 3.4-inch OLED (Organic Light-Emitting Diode) Display for much clearer view of information. However, the upgraded OLED Display, Flex Steer System, rear air-conditioning vents and MirrorLink Audio Visual Receiver are applicable to the 1.6 Executive, 1.6 Premium & 1.8 Premium variants only.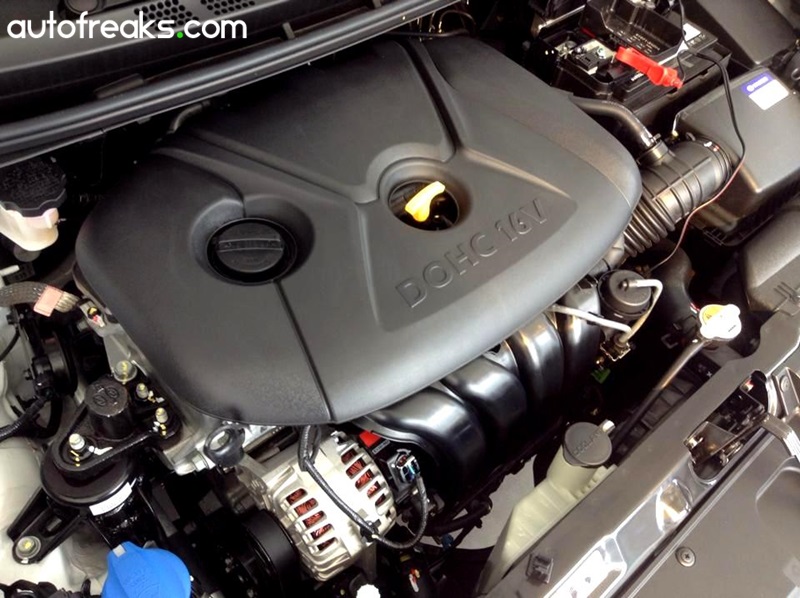 The facelifted Hyundai Elantra maintains the same powerplant with a choice of 2 engines; a 1.6 litre Gamma engine that is equipped with Dual Continuously Variable Valve Timing to boost horsepower output of 130PS and 157Nm of torque, as well as a 1.8 litre NU four-cylinder engines that is capable of a maximum 150PS while its peak torque rating of 178Nm. Both engines are connected to a 6-speed automatic transmission.
In terms of safety, the Hyundai Elantra features the latest active and passive safety technologies to ensure maximum protection for its occupants such as Ultra-high Tensile Strength body, ESC (Electronic Stability Control), ABS (Anti-lock Braking System),VSM (Vehicle Stability Management) and HAC (Hill-Start Assist Control) – applicable across all variants. Additionally, the 1.6 Premium and 1.8 Premium variants come with 6 airbags.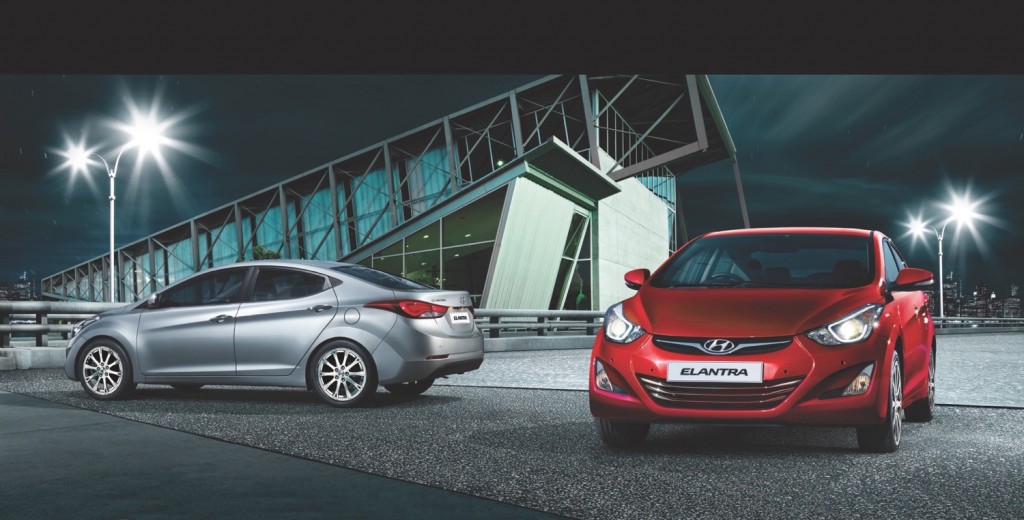 For a limited time only (from 5 March – 5 April 2015), customers who wish purchase the Elantra FL 1.8 Premium will be offered free 3-year service or 60, 000km (with 10,000 service interval), whichever comes first. Buyers can choose the facelifted Elantra from 5 distinctive colours namely Creamy White, Carbon Grey, Phantom Black, Sleek Silver and Tomato Red.