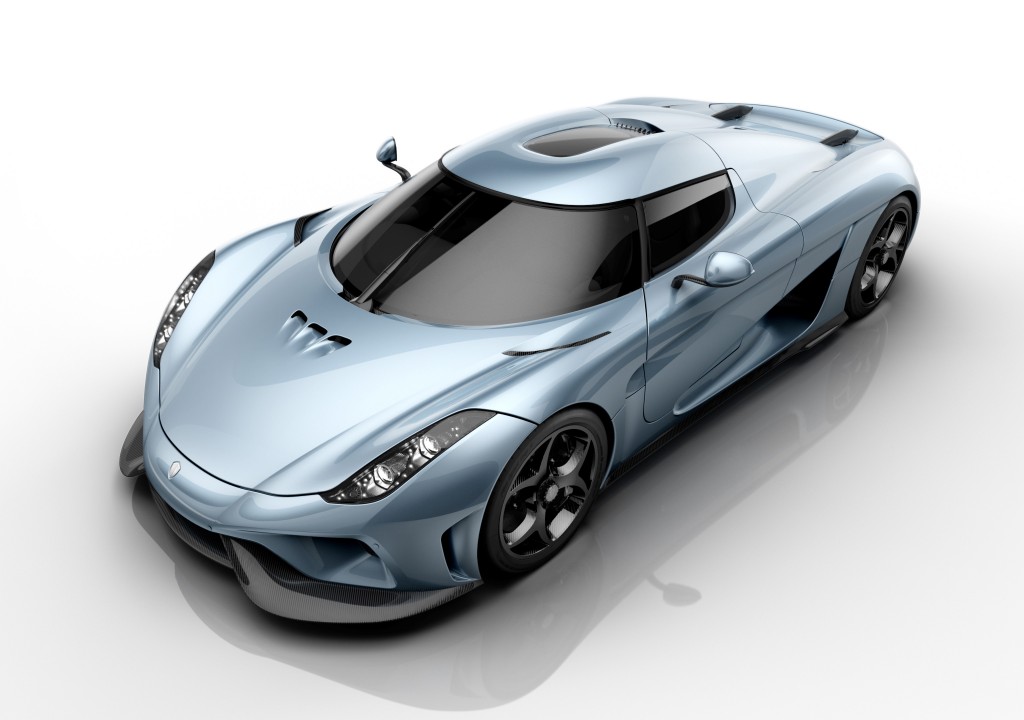 ADVERTISEMENT
Christian von Koenigsegg has done it again. For the first time ever, he's created a luxury megacar alternative to the traditional extreme lightweight race-like road cars, and it's called the Koenigsegg Regera. Though he refuses to call it a hybrid, the Regera is the fastest accelerating, most powerful production car ever featuring electric motors.
Traditional, so called parallel, hybrids are compromised when it comes to weight, as they have two independent propulsion systems. Alternatively, series hybrids are less compromised when it comes to weight, complexity and costs, but instead they are compromised when it comes to efficiency, as there is too much energy conversion going on.
But then, just 8 months ago, Christian had an idea and invented the Koenigsegg Direct Drive Transmission (KDD). The KDD system replaces the combustion engines traditional transmission and gives the added benefit of pure EV mode. What is unique is that the KDD manages to create direct drive to rear axle from the combustion engine without the need of multitude gears or other traditional types of variable transmissions, with inherently high energy losses.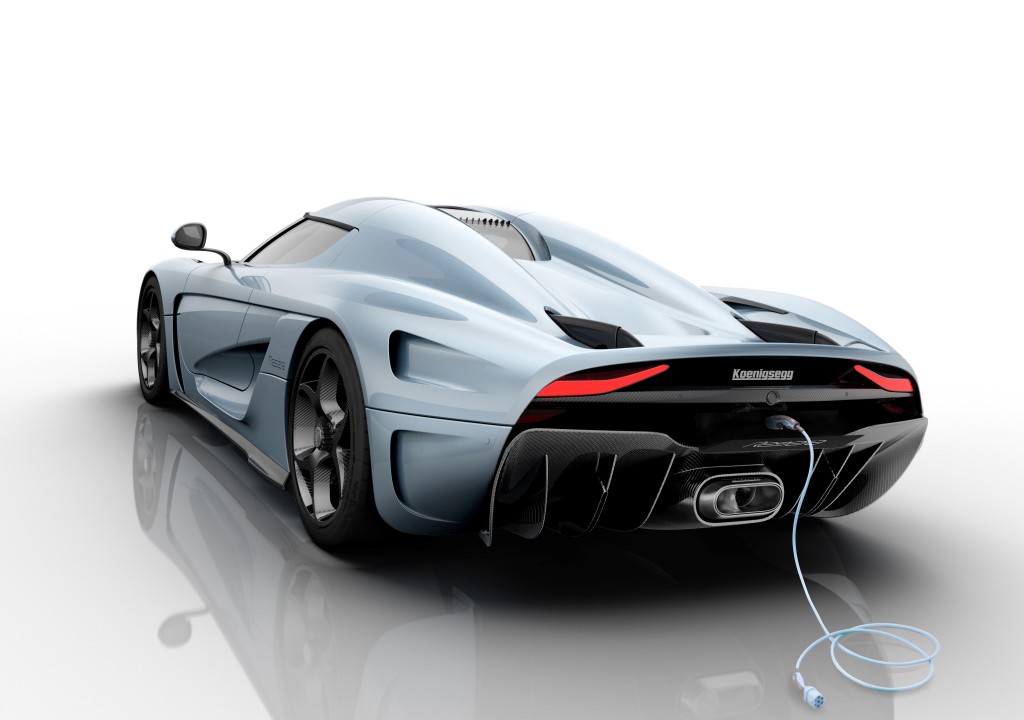 During highway travel, for example, the KDD reduces drivetrain losses, compared to traditional transmission or CVT by over 50%, as there is no step-up or step-down gears working in series with the final drive – just direct power transmission from the engine to the wheels.
To supplement the energy from the combustion engine and to allow for torque vectoring, regenerative braking, extreme driver response, reverse and energy conversion, there are three electric motors. These motors are extremely power dense and allow for direct drive, making them a key-ingredient for the KDD. One motor for each rear wheel, giving direct drive – this time electric – and one on the crankshaft, giving torque-fill, electrical generation and starter motor functionality.
As a result, the Regera has almost triple as many electric bhp (700bhp) and over 300bhp more than its closest hybrid rival.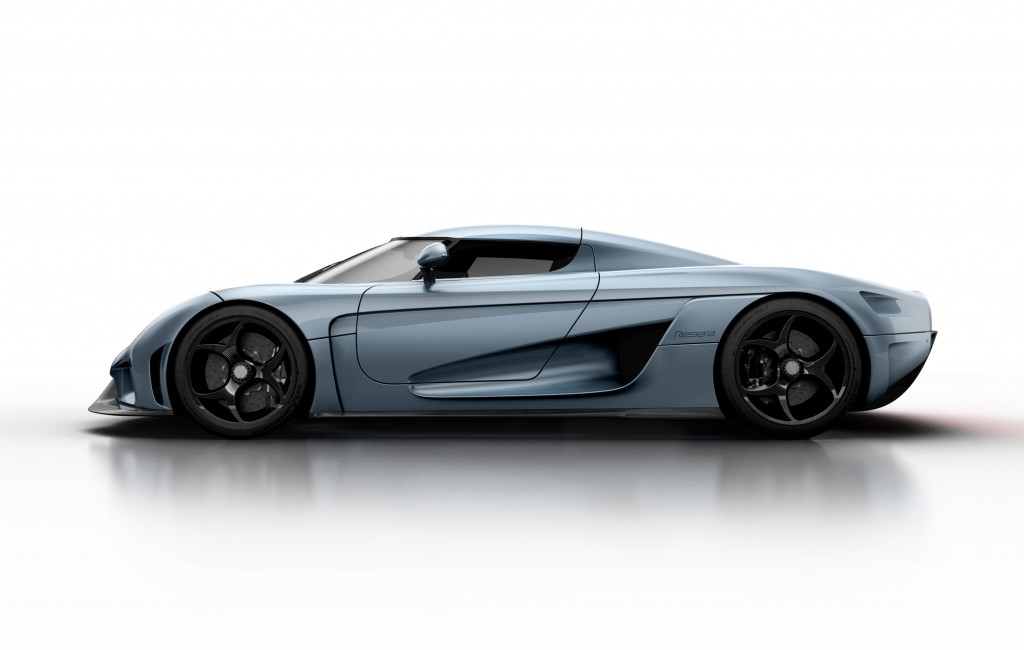 The combination of electrical and combustion power is just mind boggling. When you get up to speed, the system really comes into play. It can accelerate from 0 to 100 km/h in 2.8 seconds, 150 to 250 km/h in 3.2 seconds, and 0 to 400 km/h under 20 seconds.
Its Internal Combustion Engine on the other hand, is based on Koenigsegg drysumped twin turbo, DOHC, 5.0 litre V8. The combined output from both the electric motor and petrol engine is way over 1500hp and over 2000Nm of torque.
Given the latest advances in compact lightweight hydraulics, Koenigsegg has managed to robotize the entire Regera with almost no weight addition. As the Regera features functions such as; active front and rear wings, chassis control and lifting system – the pumps and accumulators were already in place to connect a few more hydraulic operators. These in turn replaced gas struts of equal weight – resulting in minimal weight impact. Due to the above, the Regera can operates all body closures completely automatically.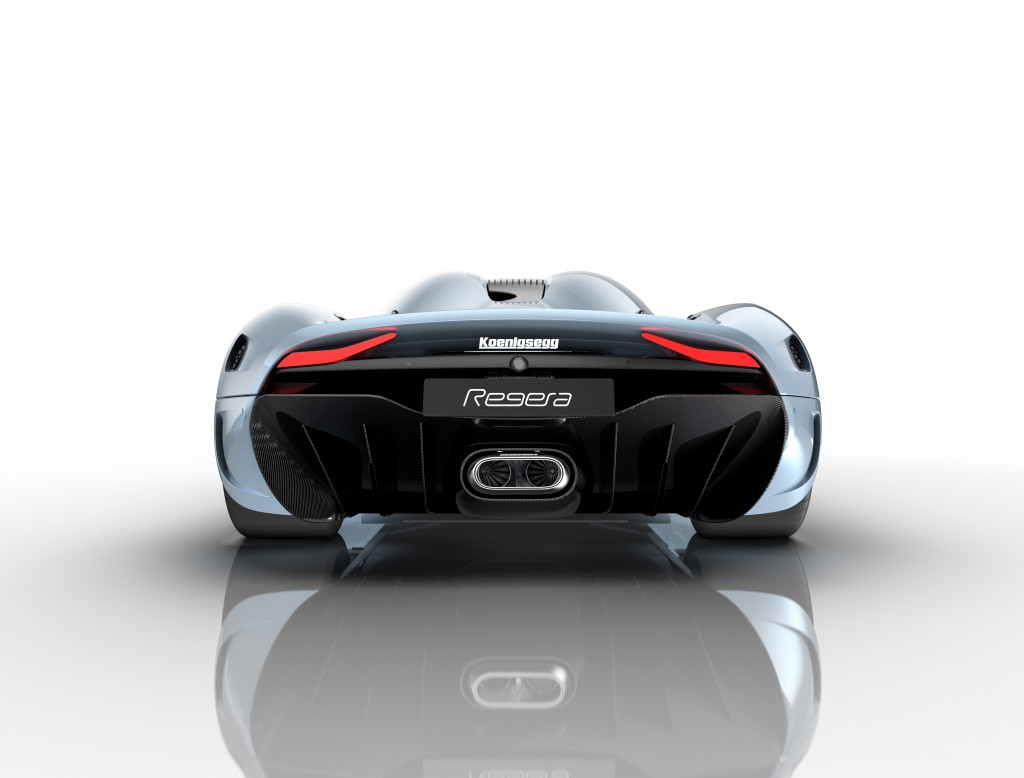 Furthermore the wing mirrors are auto-folding while the doors open, giving added practicality, as the Dihedral Synchro Helix Doors swing out and rotate 90 degrees to fully clear the door opening, without protruding more than the width of the door – making them highly ergonomic.
A good design and layout of the DRL (Daylight Running Lights) gives character, as the DRL is what's first seen when a car comes driving from a distance.
The Swedish automaker wants to stand out and clearly be recognized also from a far, so they came up with a novel idea that they call – Constellation DRL.  To get a constellation of stars effect, they scattered the LED´s, which make up the DRL, around the lamp cluster, giving the effect of star constellations on a night sky made up of polished carbon fibre. A side effect is that the LED's make the whole lamp cluster glitter and shine, as if there were diamonds thrown into them. How cool is that?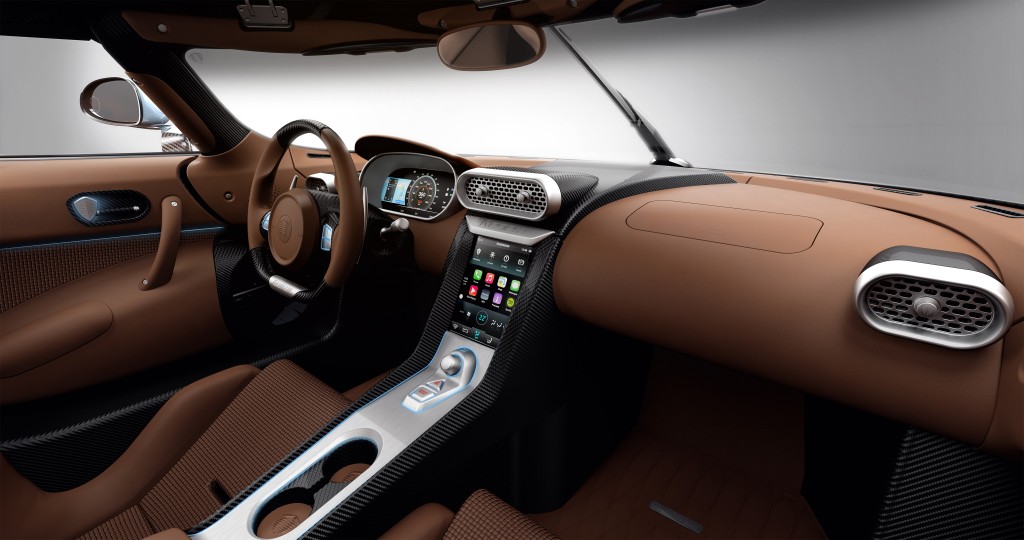 Inside, the interior features comes with added insulation and 8 way electrically adjustable memory foam seats. A Koenigsegg 9-inch infotainment system, 3G and Wi-Fi connectivity, front, inner and rear camera system with recording capability, Apple CarPlay, supreme sound system, ambient lighting and many other great new features are all jam-packed in the Regera. The Megacar also comes with front and rear parking sensors and remote diagnostic and firmware update capability.
There will be just 80 units of Koenigsegg Regeras ever made  and the first batch will be delivered to their lucky owners in 2016.
Powertrain stats
1100hp of combustion engine power on 91 octane DIN or 95 octane RON  (a bit more on E85)
1250Nm of combustion engine torque
700hp of electric propulsion
900Nm of electric torque
9 kWh 620 Volt, flooded liquid cooled battery pack
Combined numbers
Over 1500bhp
Over 2000 Nm of torque
Dry weight 1420 kg
1628 kg curb weight (including all liquids and full fuel tank)