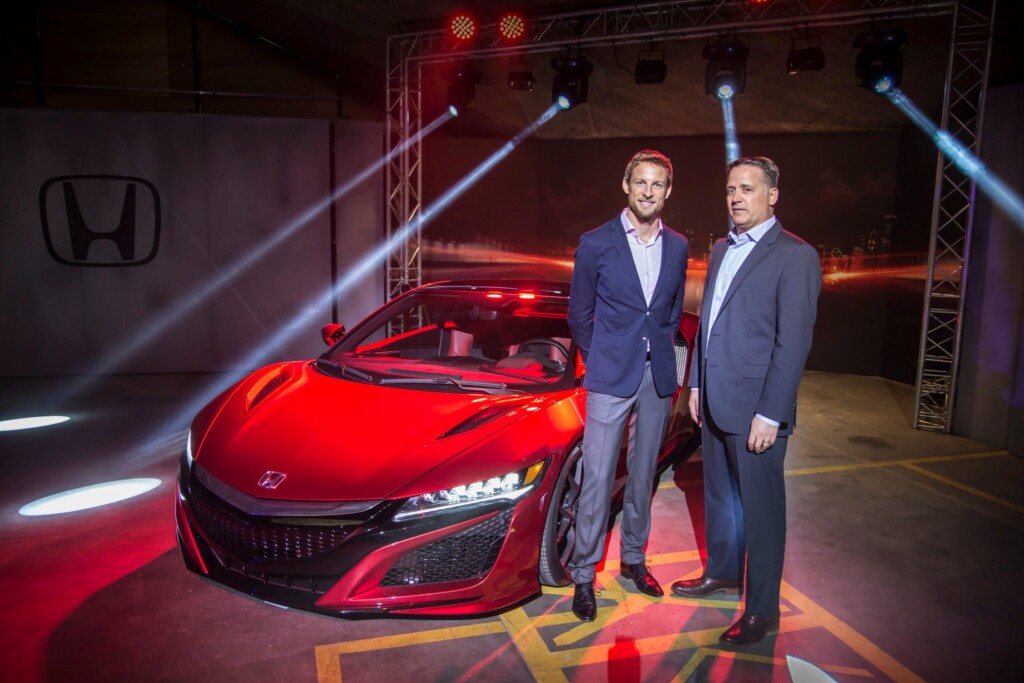 ADVERTISEMENT
On the eve of a premiere-packed press conference at the 2015 Geneva Motor Show, Honda presented an exclusive preview of its all-new Civic Type R and Honda NSX performance cars, and of the 2015 McLaren-Honda Formula 1 car. The VIP media event preceded the presentation the next day of five cars making their global or European debuts.
As Honda and McLaren reunite to bring Formula 1's most famous partnership back to the grid at the season-opener in Melbourne on 15 March, Jenson Button helped present the 2015 McLaren-Honda MP4-30 Formula 1 racecar.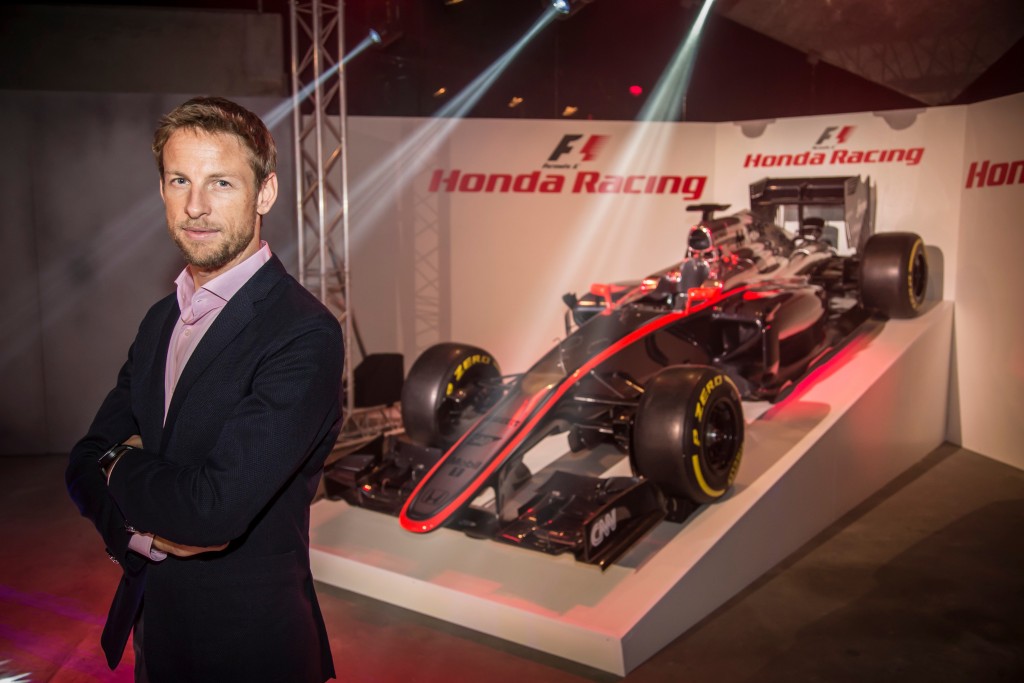 Hot from its global debut in Detroit, the much-anticipated production Honda NSX was displayed ahead of its European show debut. Designed from a clean sheet, featuring an all-wheel drive hybrid powertrain, multi-material space frame chassis and sophisticated dynamic set-up, new NSX will be the most technologically advanced supercar in the world. After driving it silently onto the stage in full electric mode, chief development engineer, Ted Klaus, said: "We have strained every ounce of our engineering capability to ensure Honda captivates the inner driving hero in us all. With NSX, Honda has a new top-of-the-class, technologically innovative supercar for the modern era that is helping reignite Honda as an exciting brand."
Finally, the VIP media guests were treated to a showcase of the all-new Civic Type R ahead of its official global premiere on 3 March. Revealed in an extraordinary animation and lighting sequence, projected high above the heads of the audience, complete with the raw sound of the engine revving, the 'race car for the road' is the most extreme Type R ever built. Its blistering performance and thrilling dynamics will set new standards in the segment.
A world-first application of Honda's new 2.0 litre VTEC TURBO engine, aggressive function-led styling and pioneering new chassis technologies combine in the new Civic Type R to deliver one of the most immersive and rewarding driving experiences available in any sector.
The 2015 Geneva Motor Show heralds the start of an exciting new era for Honda, as every model in the brand's European line-up will be new or refreshed in 2015. Alongside Honda's all-new performance cars for road and track, Honda will also reveal for the first time the European specification of the all new HR-V crossover and Jazz small car, as well as the FCV CONCEPT fuel cell car.
So if you are in Geneva, Honda is at stand 4250 in Hall 4 at the 85th Geneva Motor Show (3 – 15 March).