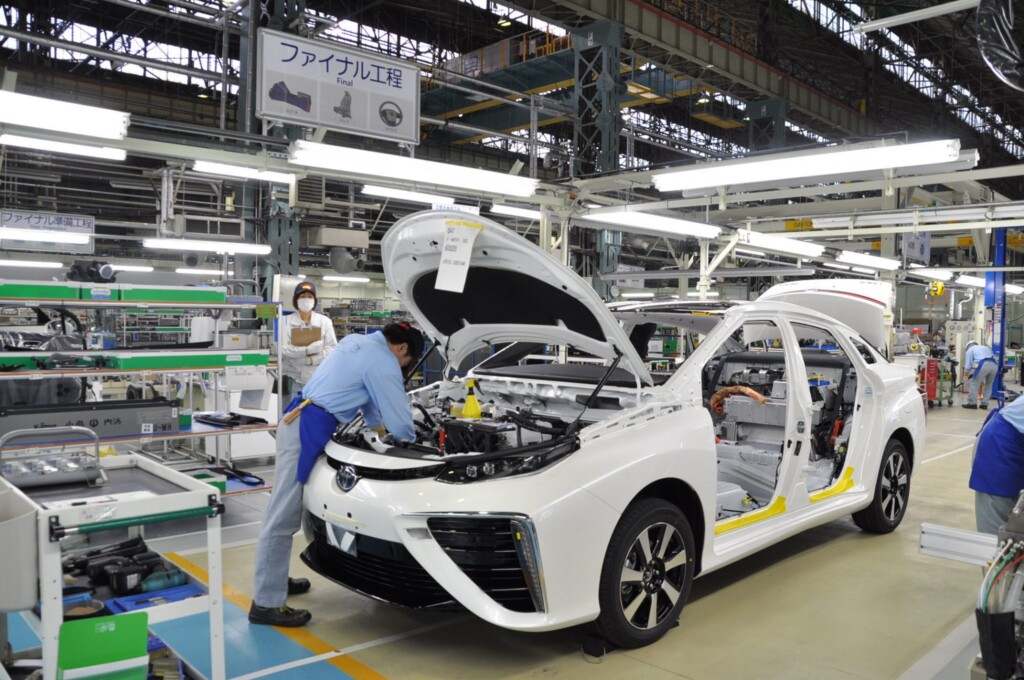 ADVERTISEMENT
Toyota has kicked-off production of the Mirai hydrogen fuel-cell sedan at its Motomachi factory in Japan. When they began production in December 2014, the company received 200 orders and in just a few months since then, demand has already jumped to more than 1,500 bookings.
The line used for the Mirai was formerly home to Lexus LFA production. Just like the sophisticated Lexus LFA supercar, Toyota is prioritizing quality and precision for its fuel-cell vehicle. At the moment, the plant is producing  just 3 of the sedans per day with a tight, dedicated team.  Currently there are just 13 people assembling the cars, and at most they can only complete 10 per day.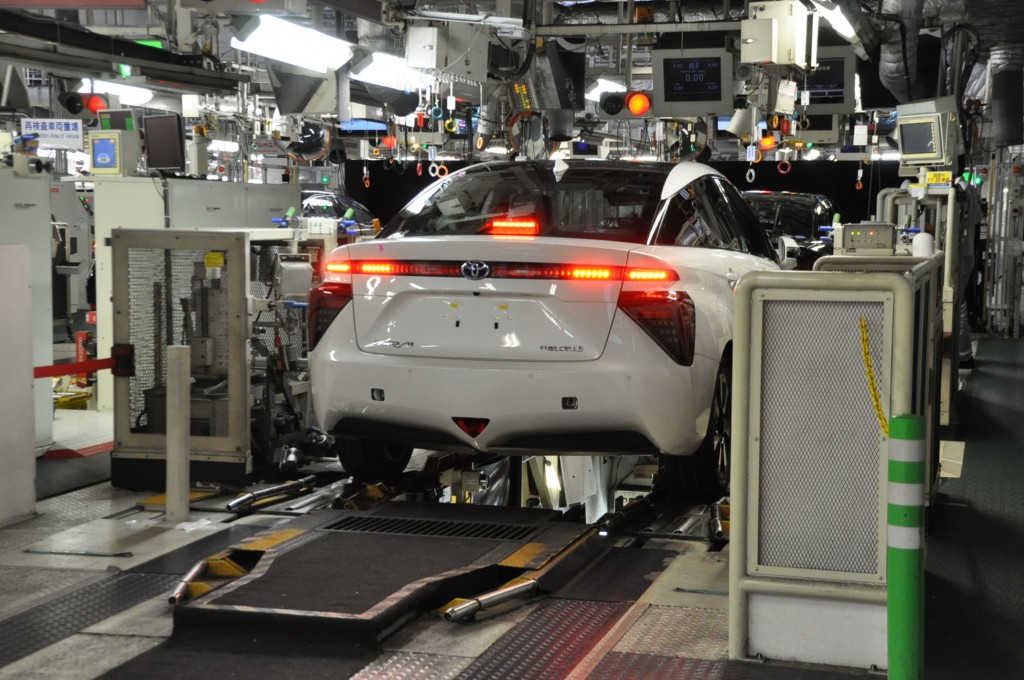 The production process for the Mirai is more like assembling a premium sportscar than a high-volume production one. There's no belt moving them along, and instead each one is pushed between areas. With so much riding on these models, this approach is meant to guarantee optimum attention to detail and quality.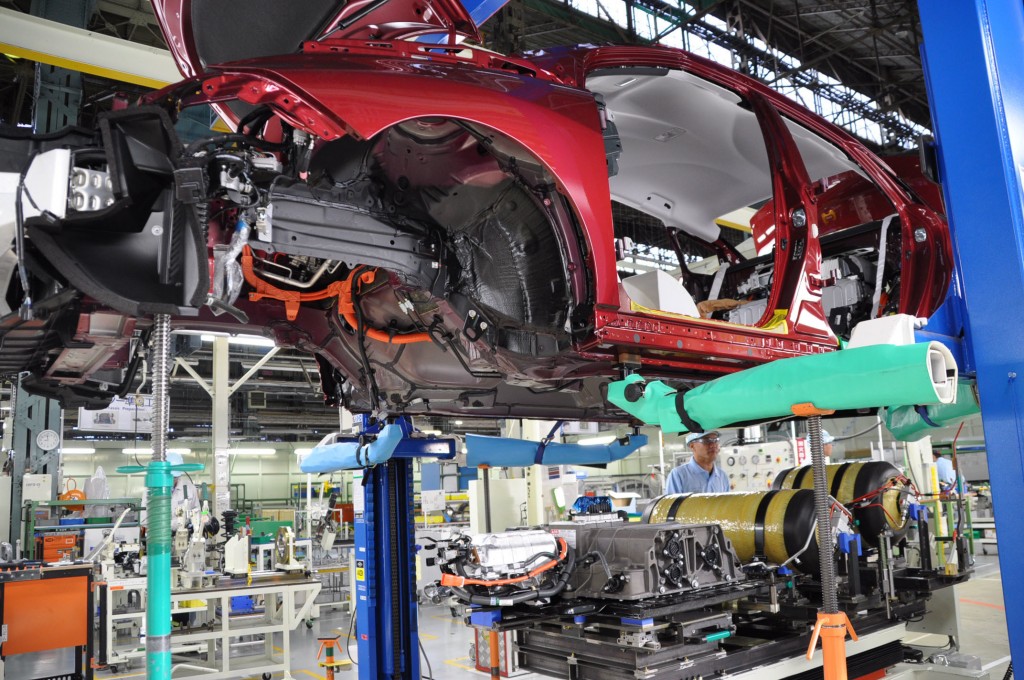 "These facilities are not so advanced. Rather, we rely on the work of our skilled employees. This is similar to how things were when Toyota was just starting out," said Toyota President Akio Toyoda.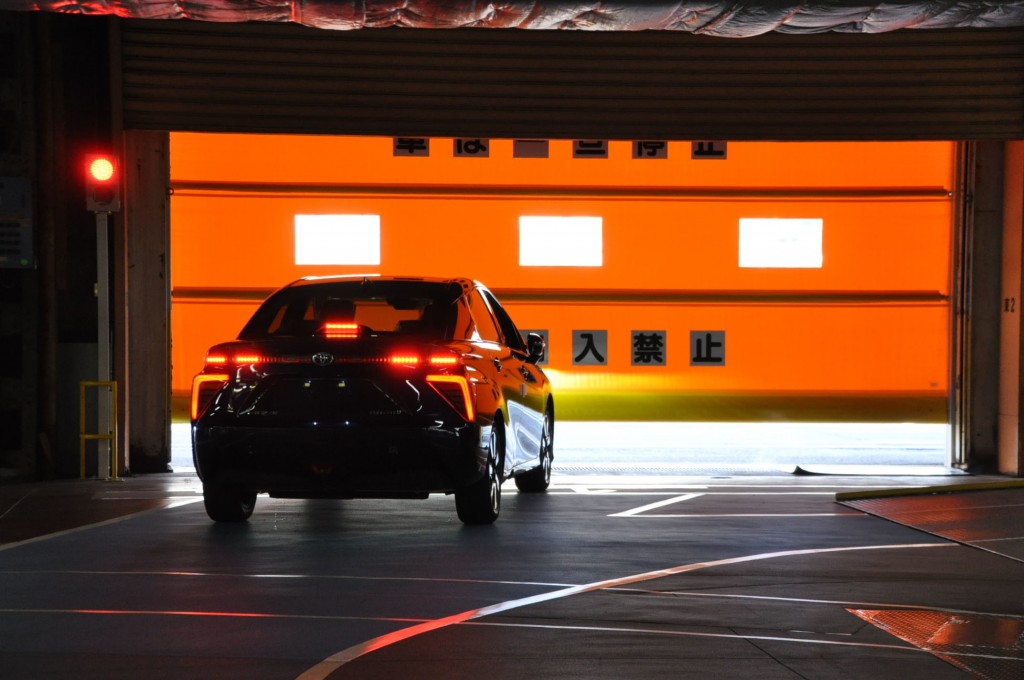 Toyota has released 5 short videos showing the major steps in the Mirai's production process, including the complicated installation of the fuel cell stack.  You can check out the model's production process of how they are assembled in the videos below:
Source: Automotive News via Autoblog