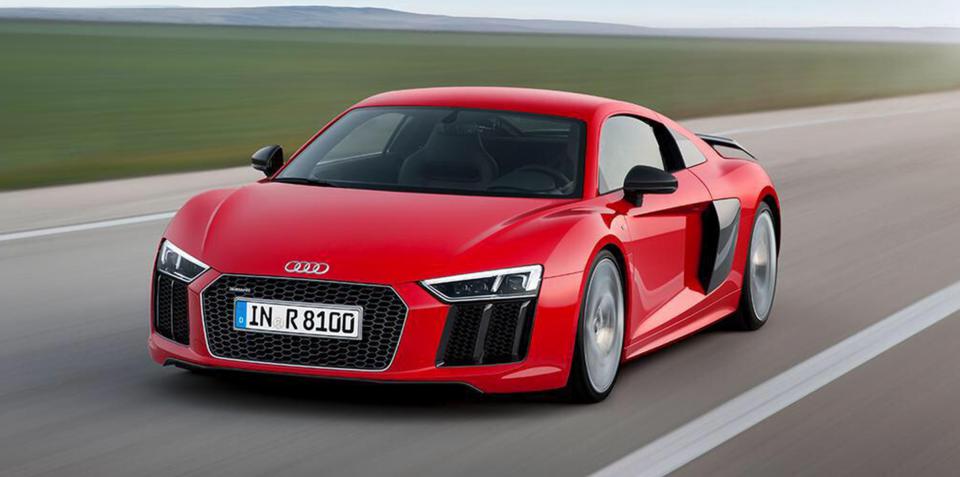 ADVERTISEMENT
Audi has teased us before, and someone has also spied the new Audi R8 in the factory. This time around, an official photo of the next generation Audi R8 has leaked ahead of its official debut next week.
Unlike the leaked photo and the one Audi teased us, this one takes the cake. Clearly shown here is the Audi R8's new face, with some very promising looking laser front headlights, new vertical front winglets and a more trapezoid front grille. The side profile is also sharper than its predecessor.
The Audi R8 in this leaked photo looks very much like the one teased before, so we have no qualms about believing its authenticity. We can't wait for its official launch next week at the 2015 Geneva Motor Show.