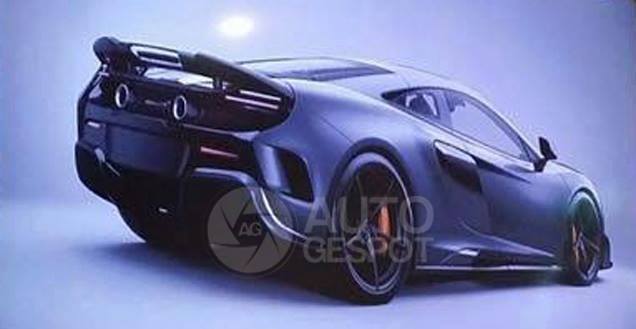 ADVERTISEMENT
Aimed squarely at Ferrari's latest 488 GTB, McLaren's latest road-going supercar, the 676LT has just been leaked onto the internet. It was originally meant for a debut during the Geneva Motor Show next month, but a low-res shot of the car has just surfaced.
Under the hood, a 3.8-litre twin-turbocharged V8 will produce 675hp (666 bhp). It may not have a significant power increase over the McLaren 650S, but the 675LT has improvements in the aerodynamic department, with up to a 40% increase in downforce.
The McLaren 675LT will also feature stiffer shocks than the 650S, larger wheels, tyres and brakes and a larger front air intake. On the rear end, the McLaren 675LT is said to have active downforce thanks to that rear wing.
Sources have also claimed that there will be more teasers of the McLaren 675LT coming soon, so stay tuned!
Source : Autogespot.nl