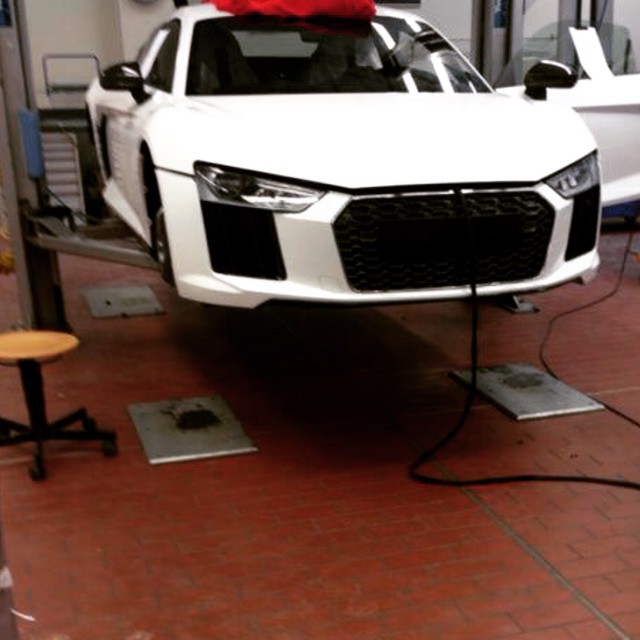 ADVERTISEMENT
The 2016 Audi R8 is supposed to be revealed during next month's Geneva Motor Show, but that is not stopping someone from posting this photo of it. Instagram user dreboog claims that the scoop came from someone working inside Audi.
While some may laugh it off as an elaborate hoax, we are quite confident that this particular model is the next generation Audi R8 as it does feature numerous design cues that was seen on spied mules of the new Audi R8.
Expect the new replacement Audi R8 to feature even sharper lines than before, much in line with Audi's latest design language. It will be making a global debut next moth at the Geneva Motor Show, so do stay tuned for the latest updates.