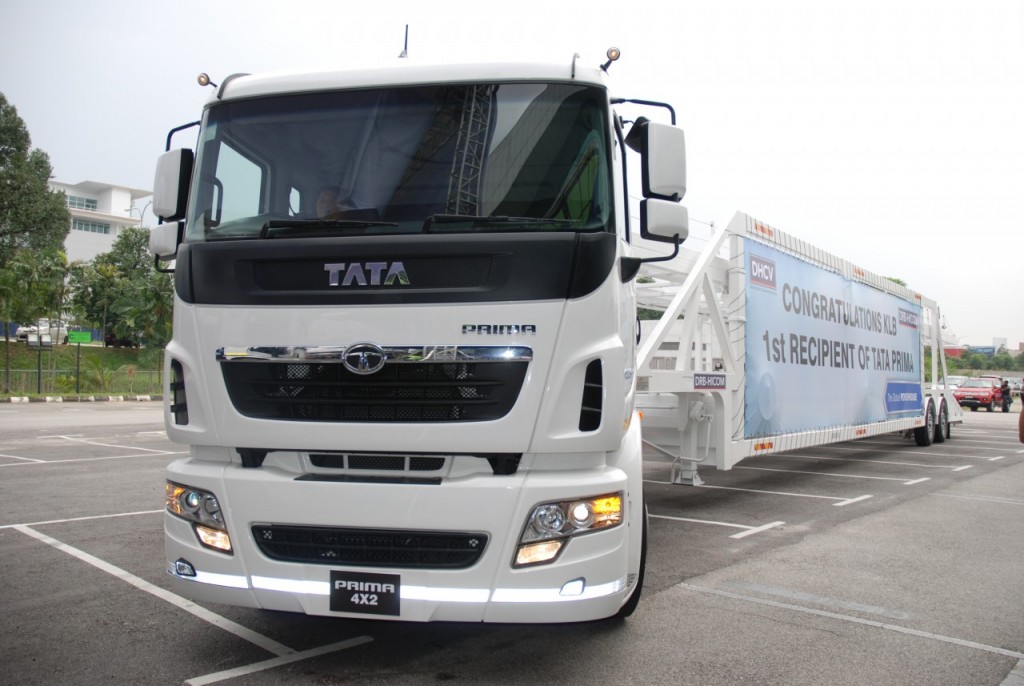 ADVERTISEMENT
Tata Motors Limited, India's largest automobile company today has collaborated with DRB-Hicom to revive the Tata brand in the Malaysian market since its first entry back in 1993. The wholly owned subsidiary of DRB-Hicom Berhad also took the opportunity to introduce the Tata Xenon Pick-up and Tata Prima Prime Mover commercial vehicles in our local market.
The project to revive the Tata Motors brand in Malaysia started in September 2014 upon the signing of the Importation, Distribution and Technology License Agreements between Tata Motors and DRB-Hicom Commercial Vehicles (DHCV). DHCV is the exclusive distributor of Tata Motors commercial vehicles and will be expending its vehicle assembly business and distribution network in Malaysia.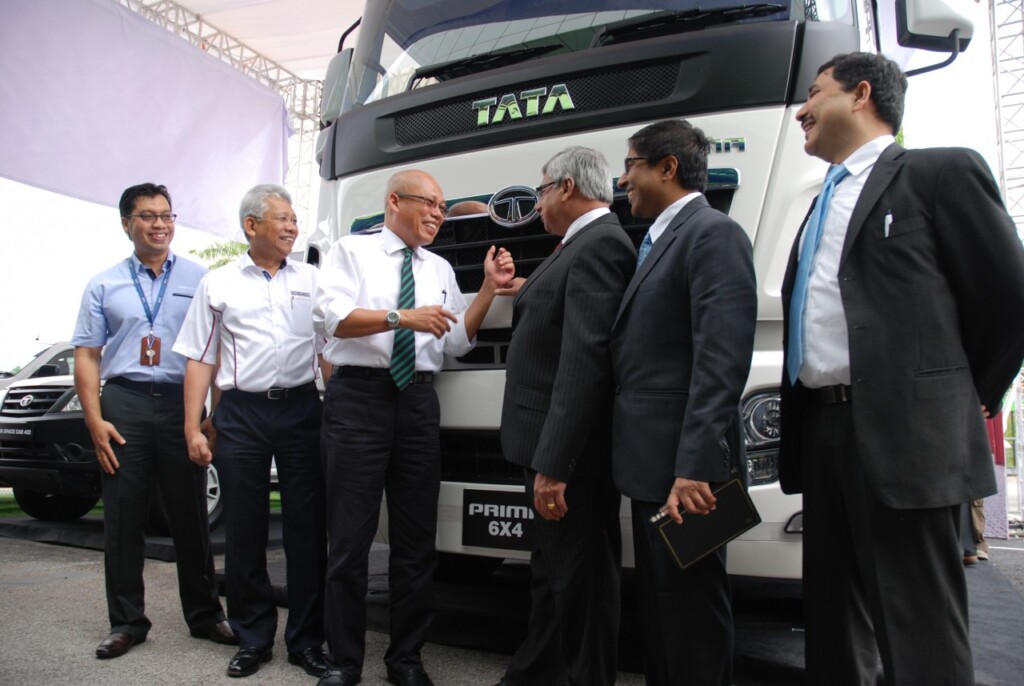 DHCV created a new tagline, "Tata, Made to Conquer" to penetrate Malaysia's vehicular market in all segments namely Pick-up, Light Commercial Vehicle (LCV), Medium Commercial Vehicle (MCV), Heavy Commercial Vehicle (HCV), Prime Mover and Bus.
According to Tan Sri Dato' Sri Haji Mohd Khamil Jamil, Group Managing Director of DRB-Hicom,"We are very excited about this strategic and dynamic partnership, which comes at an opportune time to meet the demands of the market. This collaboration will enable DRB-Hicom to build and deliver vehicles known for its superior quality through its CKD programme that will pave the way for a mutually beneficial collaboration that offers various synergies not only for all parties involved, but also for the local automotive market."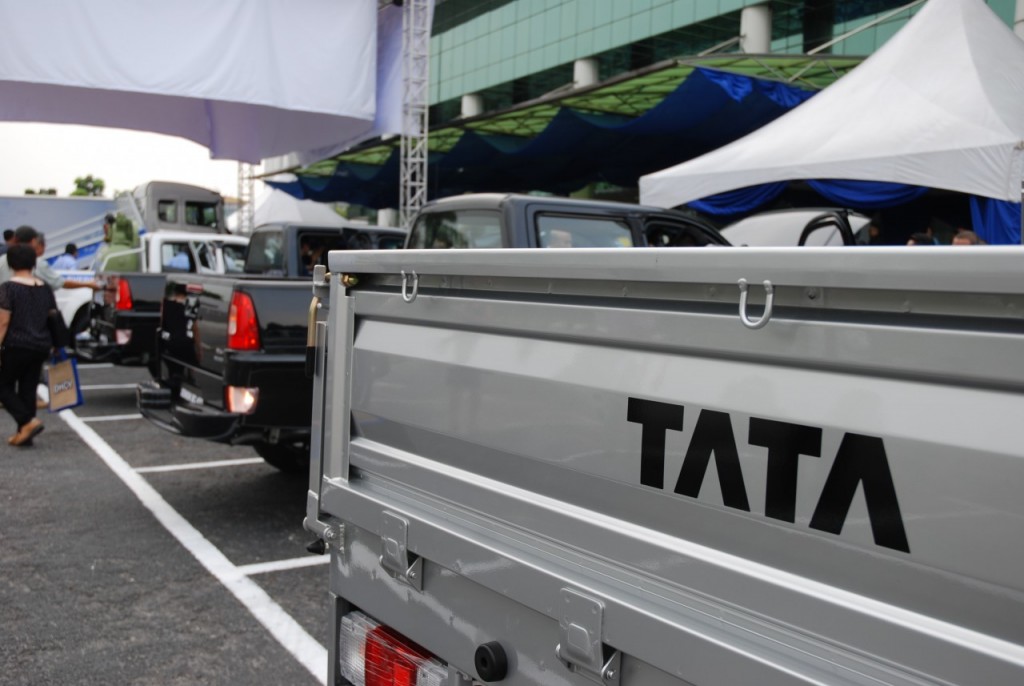 The CKD assembly operation will be carried out by HICOM Automotive Manufacturers (Malaysia) Sdn Bhd (HAMM) in Pekan. This will further promote the DRB-Hicom Automotive Complex in Pekan, as a premium automotive manufacturing plant for the production of Light, Medium, Heavy commercial vehicles and buses, thus facilitating the plant to achieve operations at optimal levels.
DRB-Hicom will invest a total of RM10 million to establish the DHCV's operation including the new sales branch, distribution and after sales related activities.
A 3S (Sales, Service and Spare Parts) centre has been established in Selayang to facilitate the after sales support and needs of Tata vehicle owners in the Klang Valley and neighboring areas. The 3S centre has a total of 12 service bays to provide service, after-sales and spare parts under one roof for the convenience of Tata customers.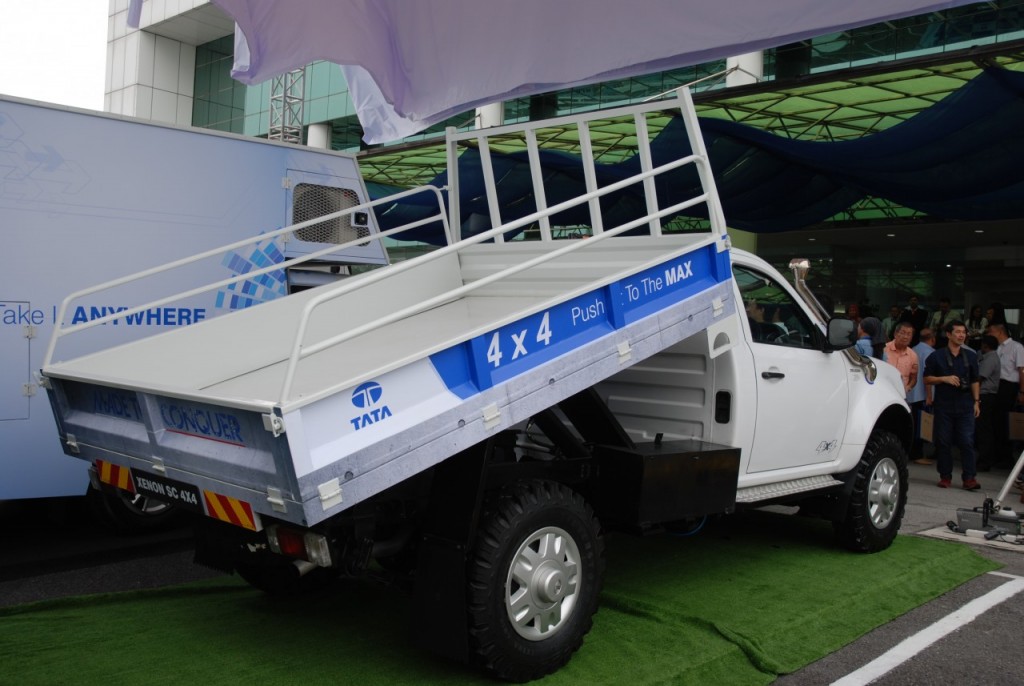 Available in 6 variants, the  Xenon Pick-up is positioned as a workhorse for commercial application for trader, small and medium industries and estate/plantation as well as for individuals with orchards or vegetable plots searching for a medium sized commercial vehicle to cart their harvest. Tata Xenon, being produced in Thailand will be powered by a new generation 2.2-litre Common Rail Turbo Diesel engine, producing 140PS and 340Nm of torque. Tata claims that the Tata Xenon's maximum power and torque are higher in comparison with most other manufacturers and offer a superior performance and driving experience. The price for the Xenon Pick-up ranges between RM60,000 to RM80,000 (actual OTR price yet to be finalised).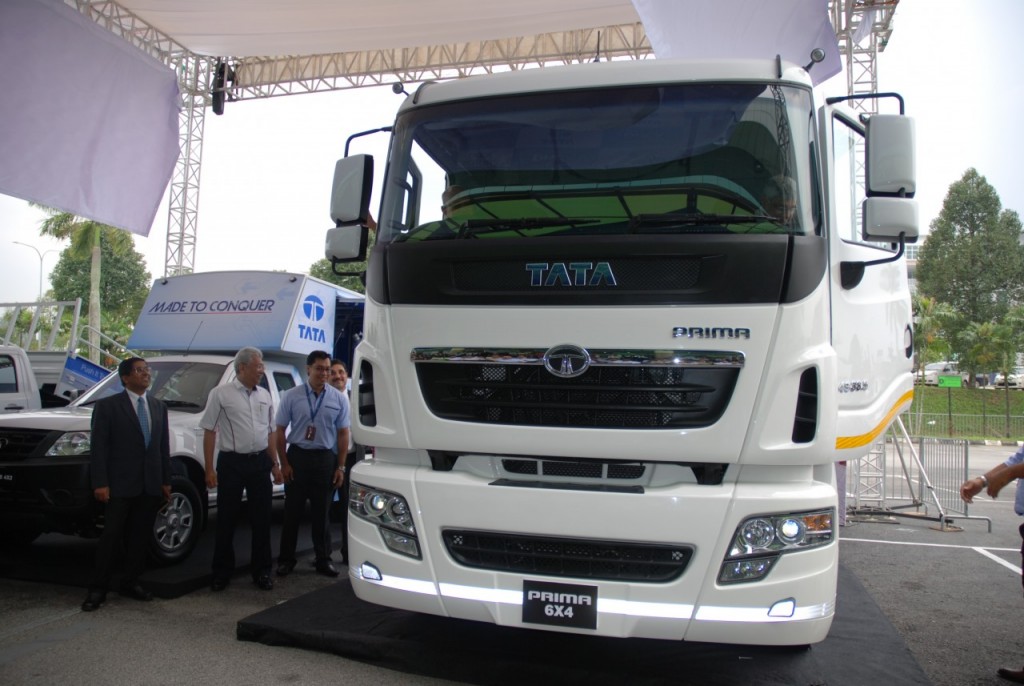 The Tata Prime Prime Mover comes with 4×2 and 6×4 configuration and it is a new generation of medium and heavy commercial vehicles from Tata Motors conceptualized, designed and developed as a global truck. It is targeted for fleet owners, distribution and logistic companies. As of today, DRB-Hicom has already received more than 80 bookings for the Tata Prime Prime Mover and the price ranges between RM220,000 to RM270,000.