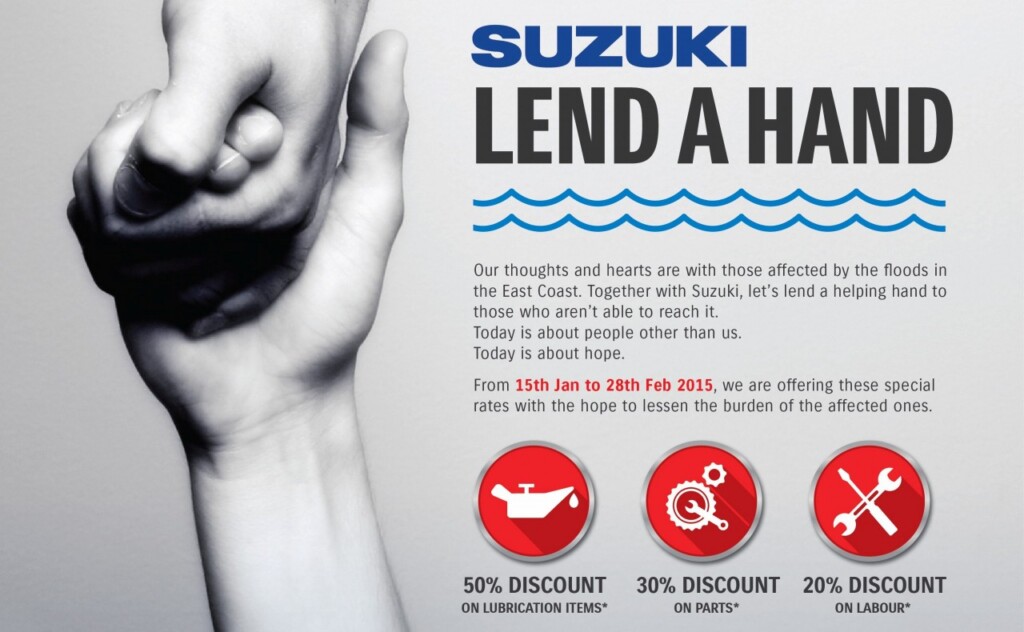 ADVERTISEMENT
In the wake of the severe flooding which affected 9 states across the Northern and Eastern coast of Peninsular Malaysia, empathetic businesses have been responding to the plight of flood victims with their respective post-disaster campaigns. Suzuki Malaysia Automobile is doing its part to help car owners get their flood-damaged cars back on the road as Swift-ly and safely as possible.
From 15 January to 28 February 2015, Suzuki Malaysia Automobile is providing its customers in the affected regions with relief in the form of a dedicated service campaign, which includes 50% discount on lubrication (i.e engine oil, transmission fluid, coolant), 30% discount on genuine Suzuki spare parts and 20% discount on labour/service charges.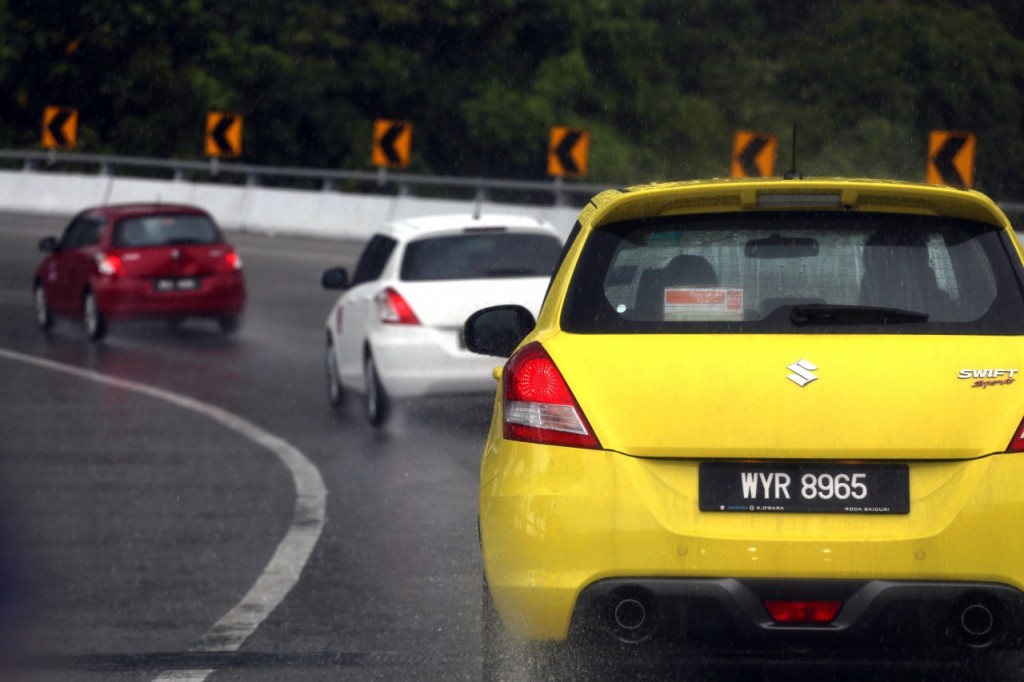 However, Suzuki's official dealers will first assess and certify case-authenticity before repair is carried out and terms and conditions do apply.
Mr. Keiichi Suzuki, Managing Director of Suzuki Malaysia Automobile Sdn Bhd, said, "The monsoon flooding is far reaching and has affected over 200,000 people, leaving many of them without the use of their flood-stricken vehicles. We urge our customers who have been affected by this disaster to get their Suzuki vehicles to the nearest service centre as soon as possible so that we may ensure their quick and safe return to the road."
Suzuki owners affected by the recent flood can call the Suzuki Malaysia Automobile toll free number at 1-300-88-6699 or visit www.suzuki.net.my for more information.